Goat cheese and puff pastry sounds like a savory, delightful combination. The Costco Artagan Puff Pastries with Goat Cheese are from Belgium and have a short and simple list of ingredients. These pastries look elegant on the package, but are they tasty enough to impress your guests?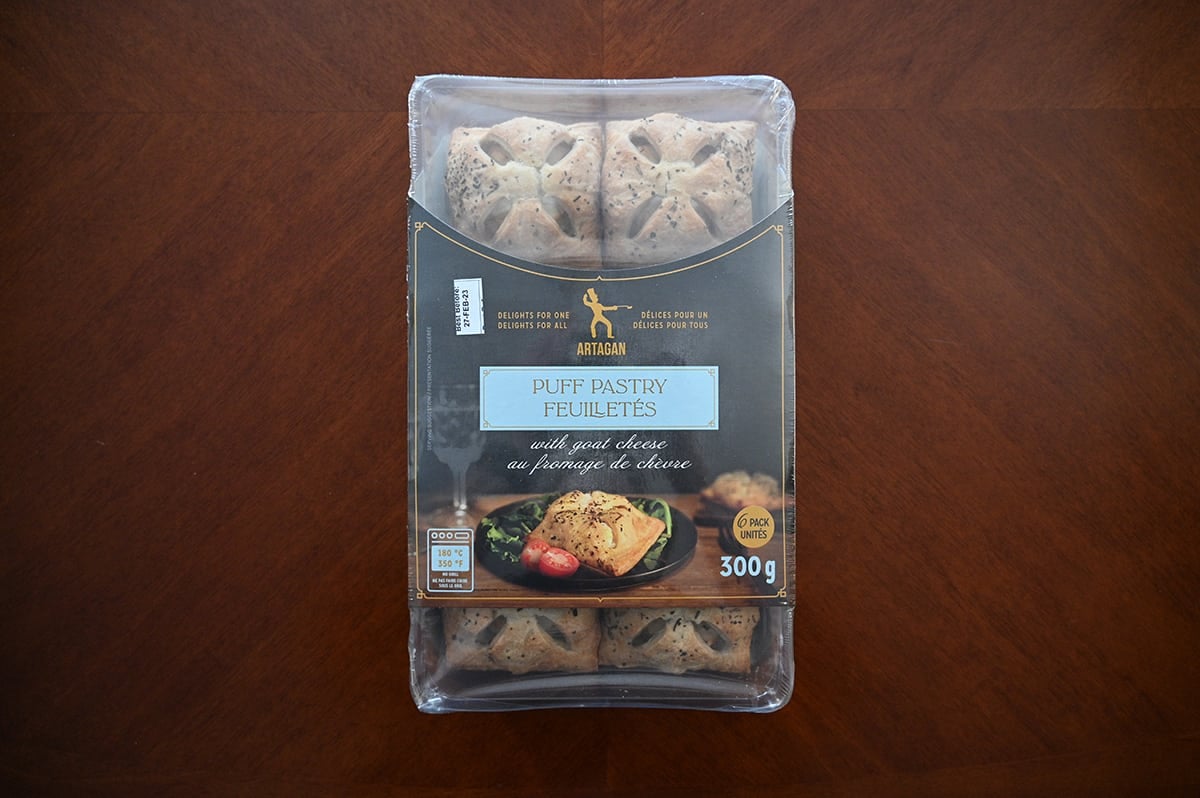 I was lured into buying these Artgan Puff Pastry with Goat Cheese at Costco because they're made in Belgium. I figured because they're from Europe they must be delicious. I'm also a sucker for goat cheese so I threw them in my cart.

Similar cheesy products from Costco are the Tipiak Pull Apart Cheese Bread, Tipiak French Cheese Bites, The Original Poppers Stuffed Jalapenos, Brazi Bites, Pizza Delight Garlic Cheese Fingers, Hampton House Chicken Parmesan and the Cuisine Adventures French Onion Soup.
Location in Store
You can find these in puff pastry in the refrigerated deli section near the other refrigerated appetizers and fresh pasta. The item number is 1671847.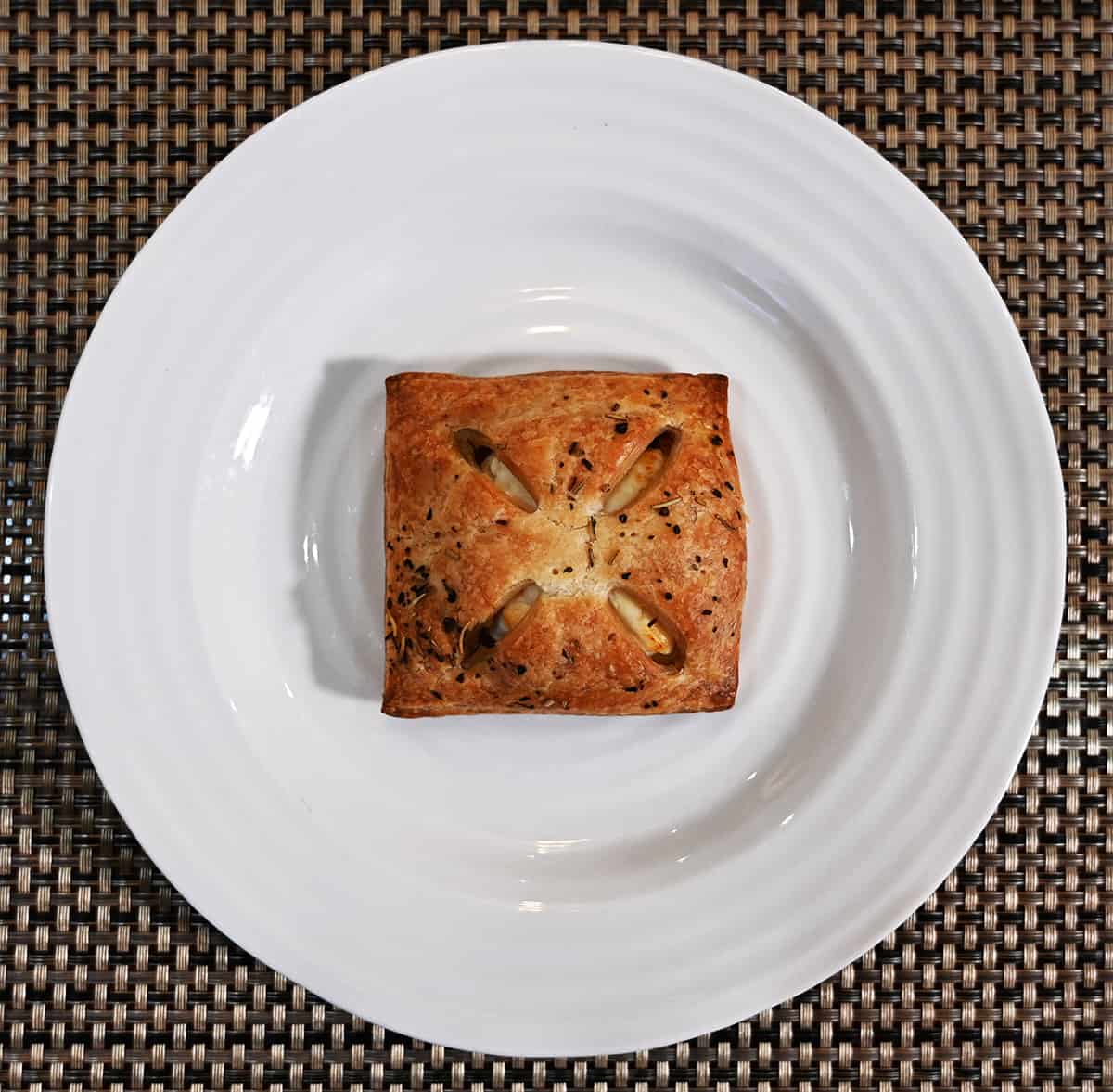 Taste
I love goat cheese so I couldn't wait to try these but they are not good! They're so dry, I needed water immediately after trying them because my mouth felt like sandpaper. I pulled apart the pastry to inspect the goat cheese and it was just a really dry, crumbly blob in the middle.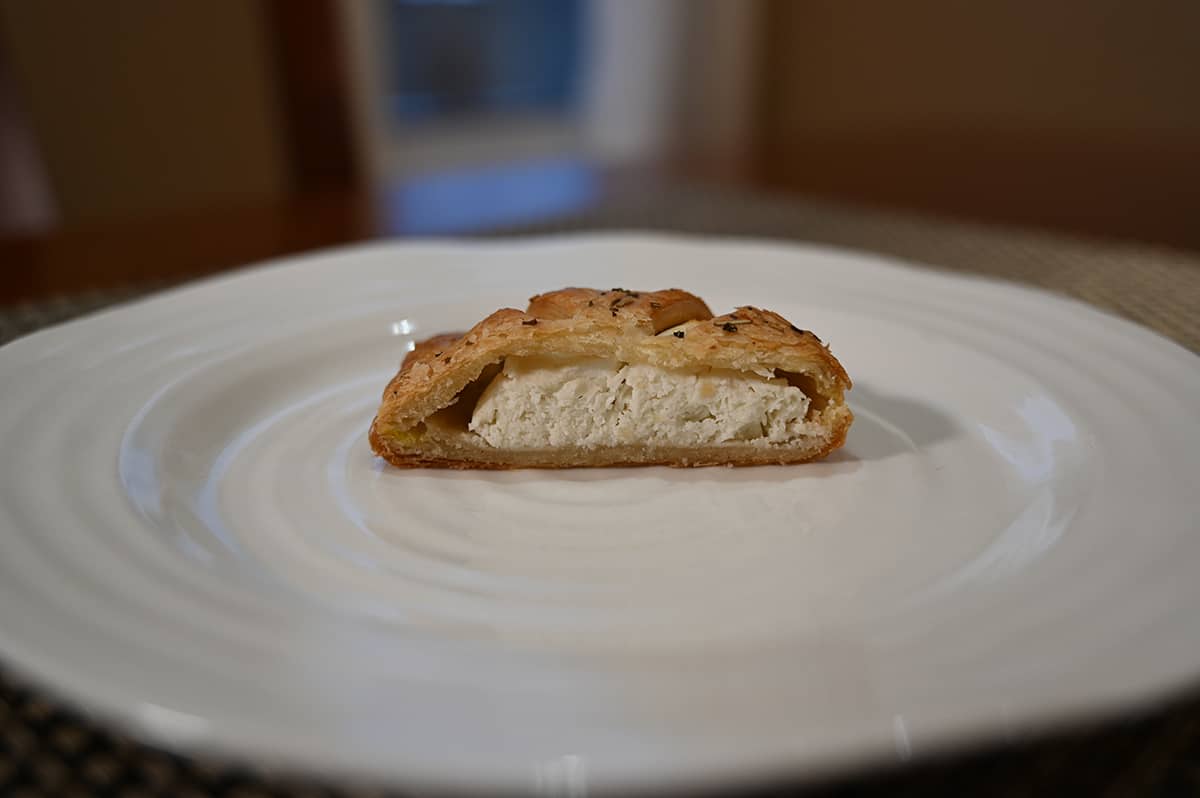 The pastry wasn't flaky and light like puff pastry usually is, it was quite heavy and combined with the dry goat cheese it became a paste in my mouth. Overall these are really lacking in flavor.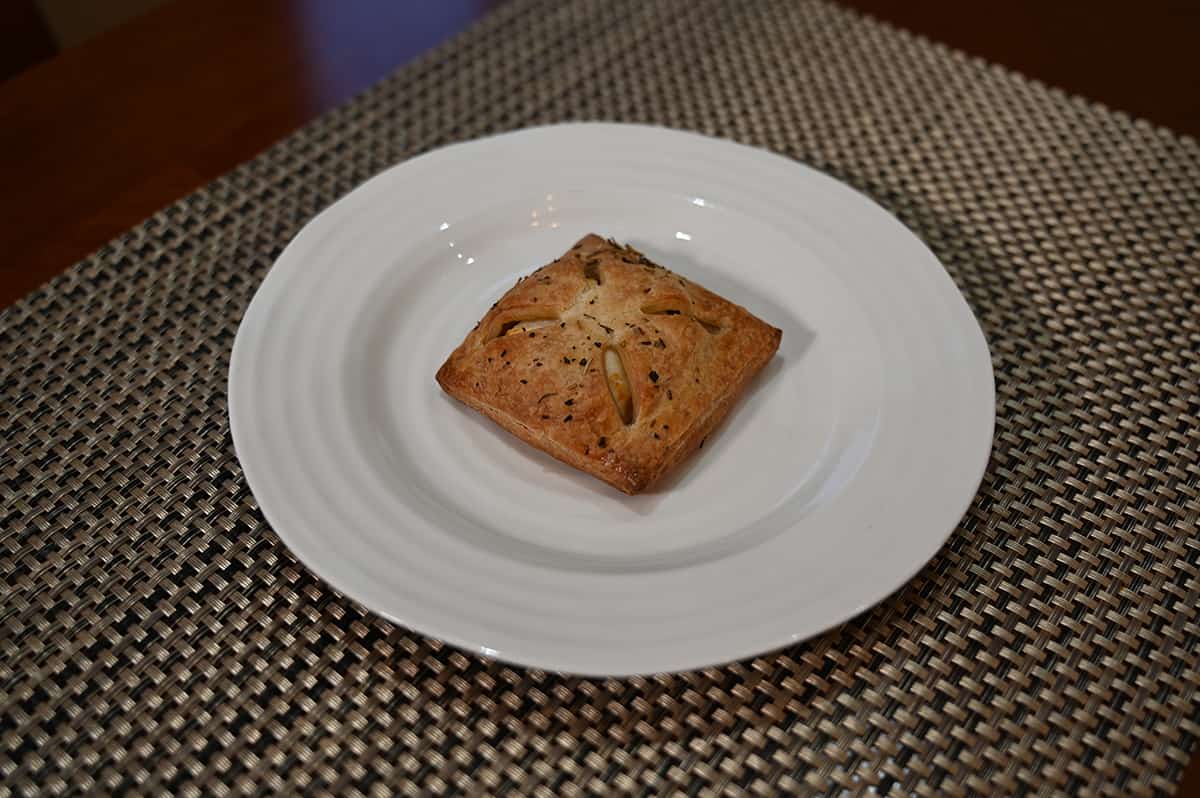 Cost
These cost $7.97 Canadian at Costco and there are three smaller packages each containing two pastries in the bigger box.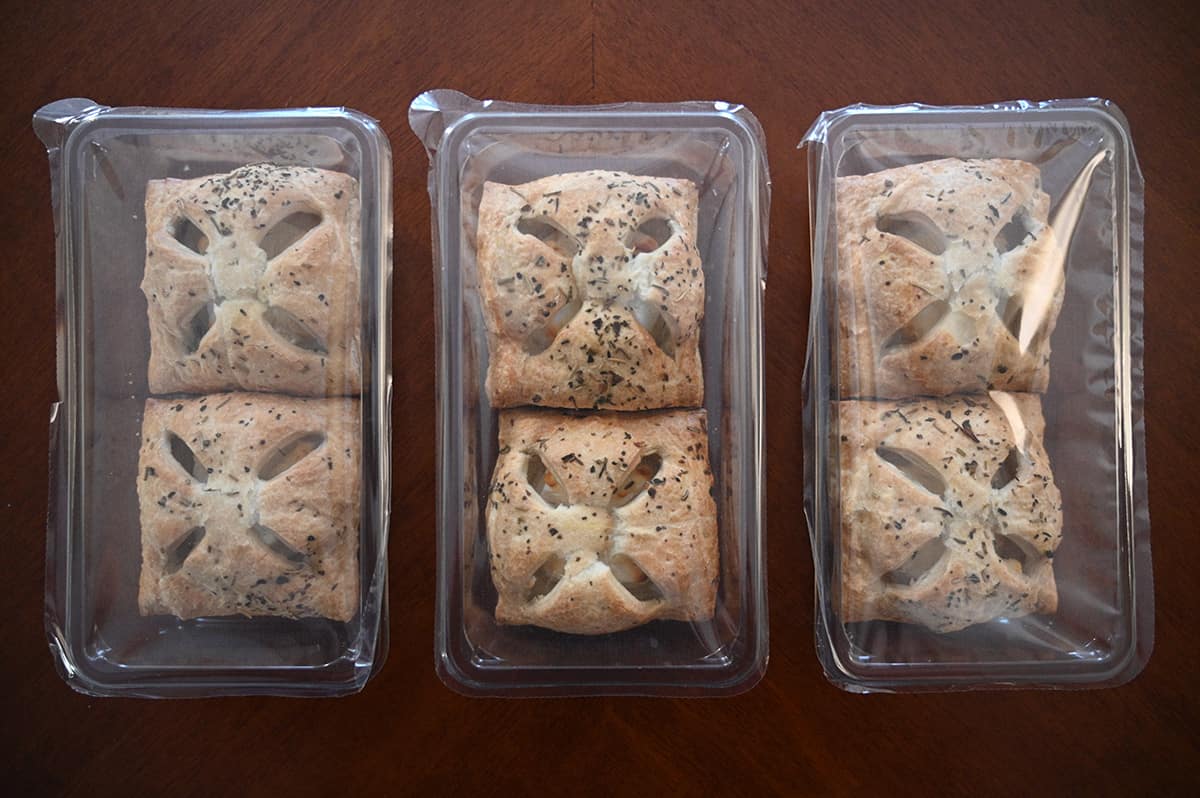 Convenience
The puff pastries need to be kept refrigerated and not refrozen, the best-before date is about three weeks from when I purchased them at Costco. There are baking instructions that specifically state not to microwave the pastry, which makes sense because I think they'd turn out really soggy if they were microwaved.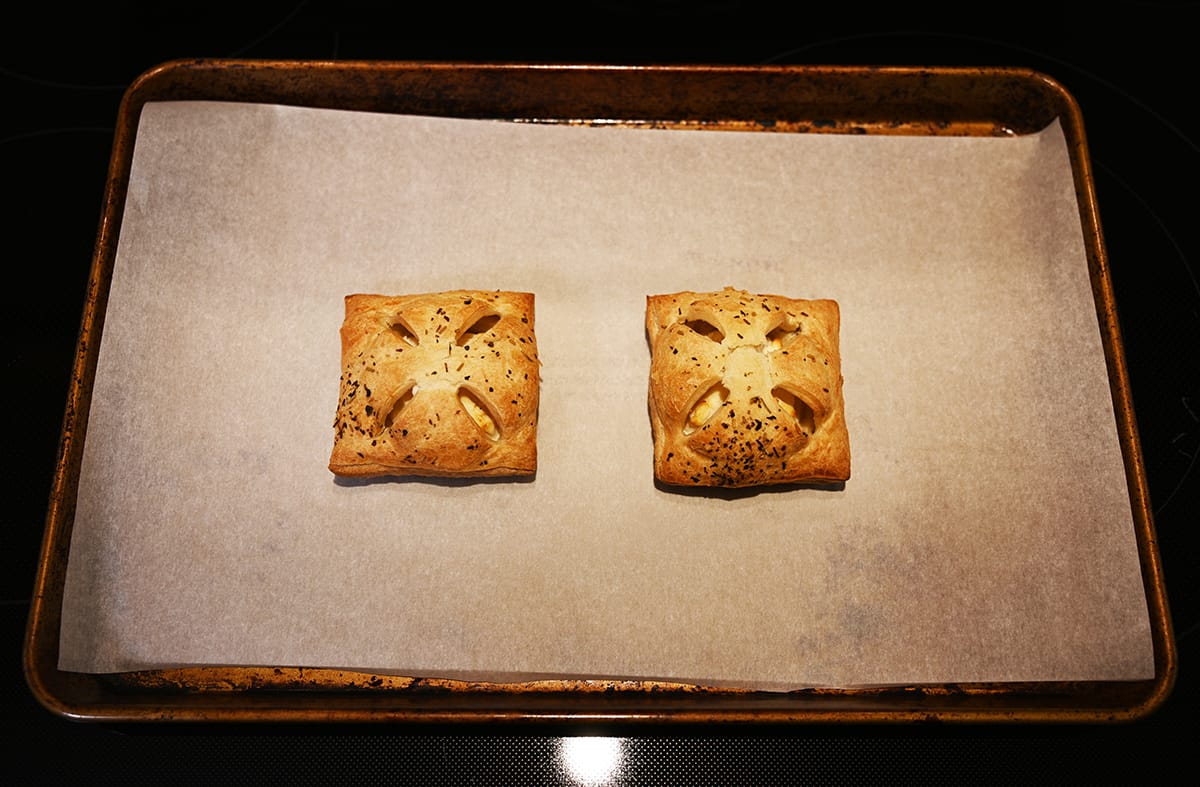 These goat cheese puff pastries got crispy and golden brown on the outside after baking them in the oven.

If these tasted better they'd be excellent with a salad or soup or appetizer. I see them as kind of a fancy bun or savory pastry to have with lunch.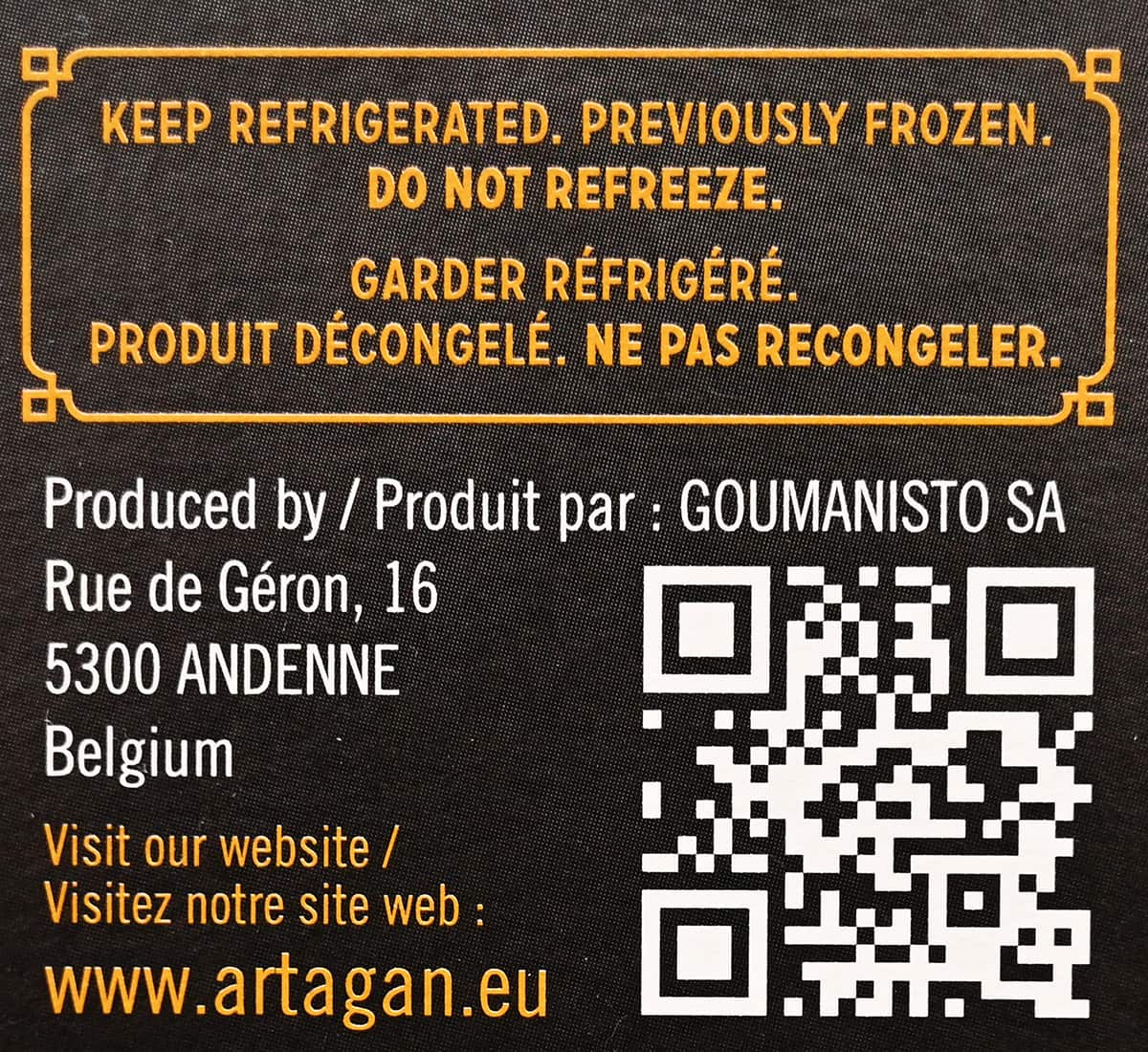 Nutrition
Calories
Two pastries contain 350 calories, 22 grams of fat, 23 grams of carbohydrates, four grams of fibre, three grams of sugar, 12 grams of protein and 380 milligrams of sodium.
I'm pretty surprised that the nutrition facts are for two pieces instead of one, I thought one would have around 300-400 calories. I think it's probably because there isn't much goat cheese in each pastry. The sodium isn't that high either!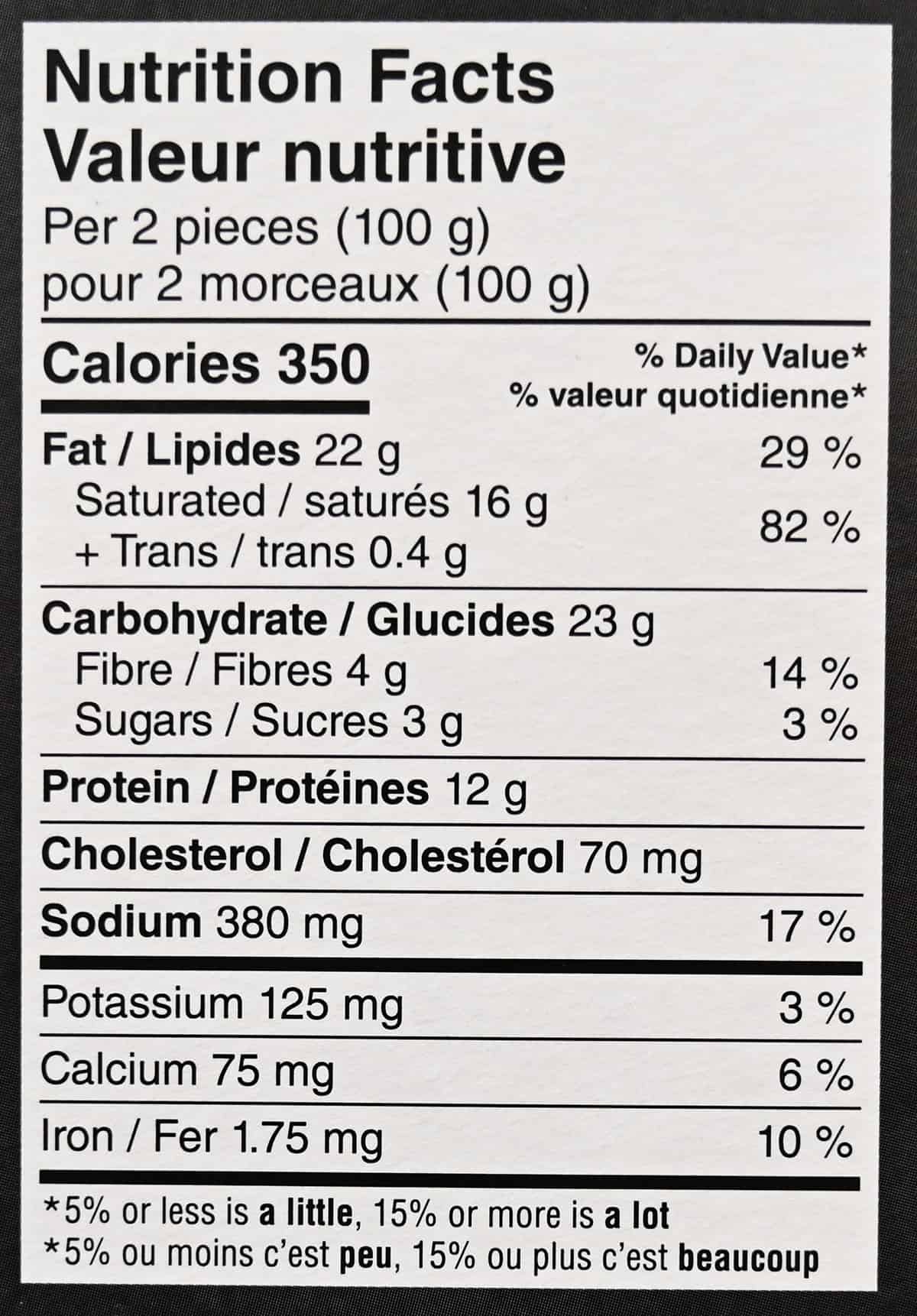 Ingredients
I appreciate the simple, short ingredients list. Everything listed is what you would use to make this same pastry at home. Instead of any oils, they use real butter in the pastry, so kudos to Artagan!
These aren't gluten-free nor dairy free and may contain soy, nuts and sesame.

Scoring
Taste: 5/10
Cost: 5/10 (I would consider them more reasonably priced if they tasted good).
Convenience: 9/10
Nutrition: 2/10 (Not healthy for you but I like that there's not a lot of unnecessary ingredients).
Overall
Walk on by!
These just aren't as good as I hoped they'd be! I didn't even finish mine.
Have you tried this? What did you think?
---
Please note that this review was not paid for or sponsored by any third party. This product was purchased by Costcuisine for the purpose of producing this review. The opinions in this review are strictly those of Costcuisine. Costcuisine is not affiliated with Costco or any of its suppliers. In the event that Costcuisine receives compensation for a post from the manufacturer of a product or some other third party, the arrangement will be clearly disclosed (including where the manufacturer of a product provides Costcuisine with a free sample of the product).