I love bacon cheeseburgers, but I rarely make them at home. It's just too much trouble to cook bacon on top of burgers. These Cardinal Roadhouse Bacon & Cheddar Stuffed Beef Burgers offer a convenient solution – the burger patties themselves are filled with cheese and bacon! Will bacon and cheese lovers ever buy regular frozen burgers again?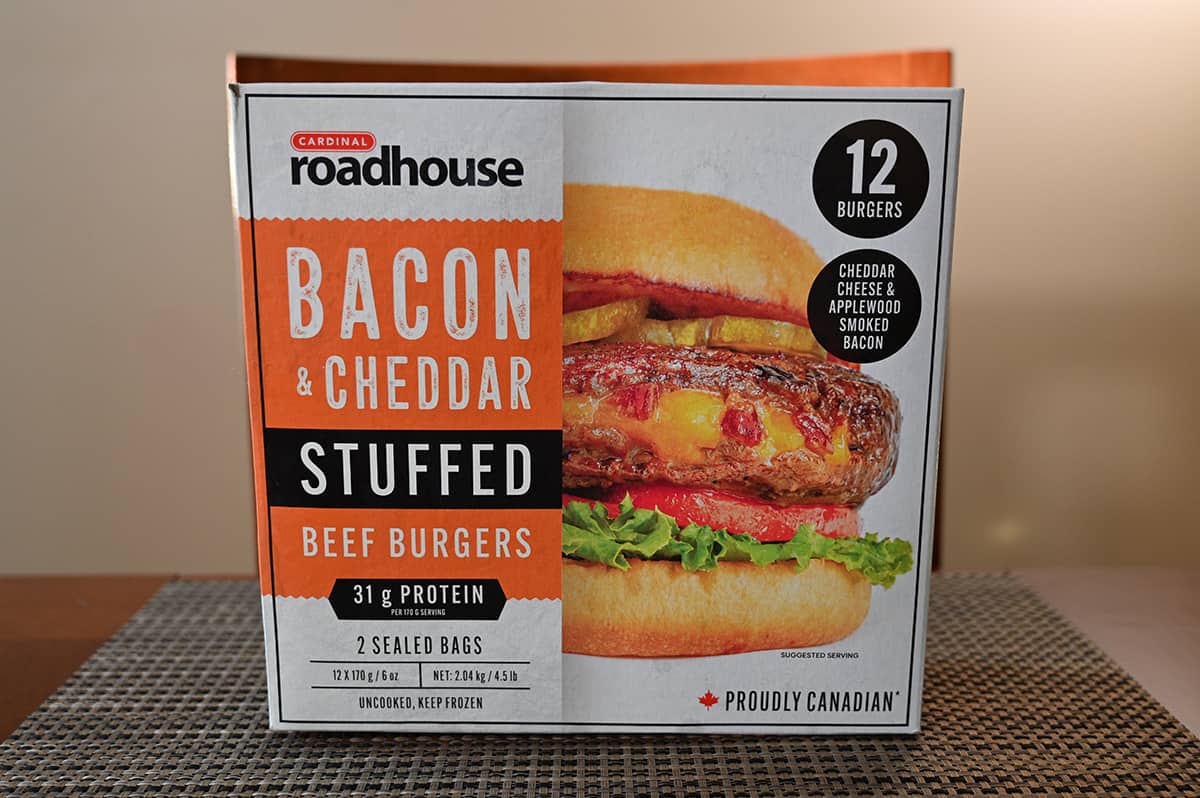 Other burgers from Costco are the Kirkland Signature Lean Sirloin Beef Patties, Kirkland Signature Lean Ground Beef Patties, Belmont Meats Grass Fed Bison Burgers, dr. Praegers Organic California Veggie Burgers, Trident Wild Pacific Pink Salmon Burgers, The Keg Prime Rib Beef Burgers, Janet and Greta's Chicken Burgers and the Connie's Kitchen Chicken Burgers.

Location in Store
These are located in the freezer aisle at Costco, near all the other frozen burgers. The item number is 378478.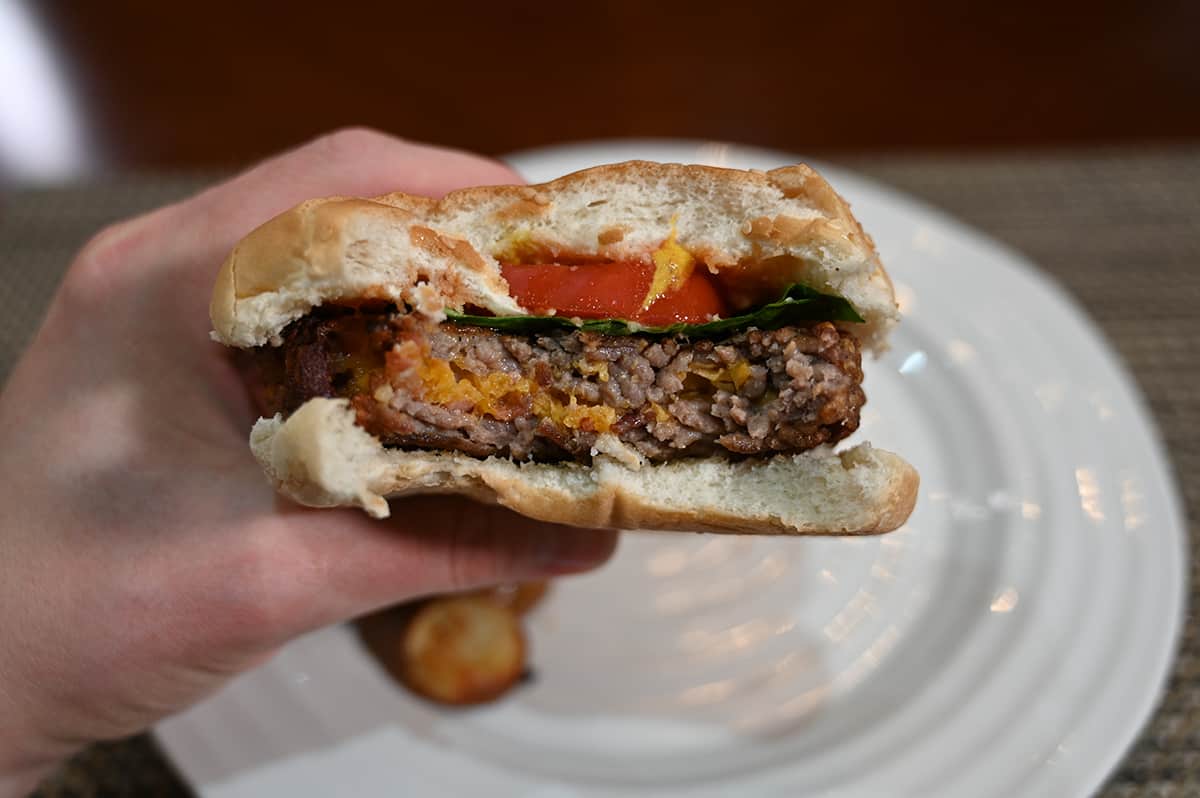 Taste
Firstly, I really dislike the appearance of these burgers. I'm not used to seeing burgers have the ground beef look so stringy. For whatever reason it kind of reminds me of little worms all smushed together to make a patty.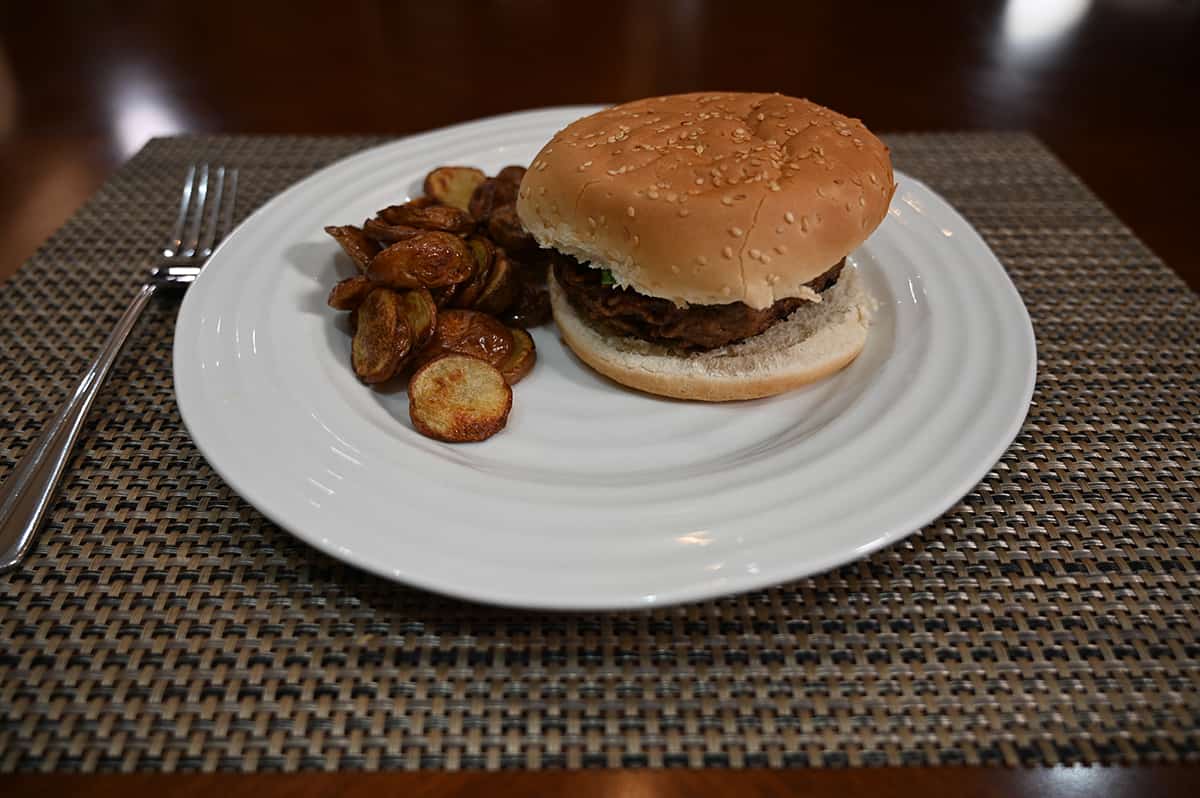 Even though I don't like how these look, they do taste pretty good. They taste a lot like any bacon cheeseburger I've had at a restaurant. I wish the bacon and cheese were spread out across the entire patty rather than only being in the center. I also wouldn't mind if there were a bit more cheese and bacon.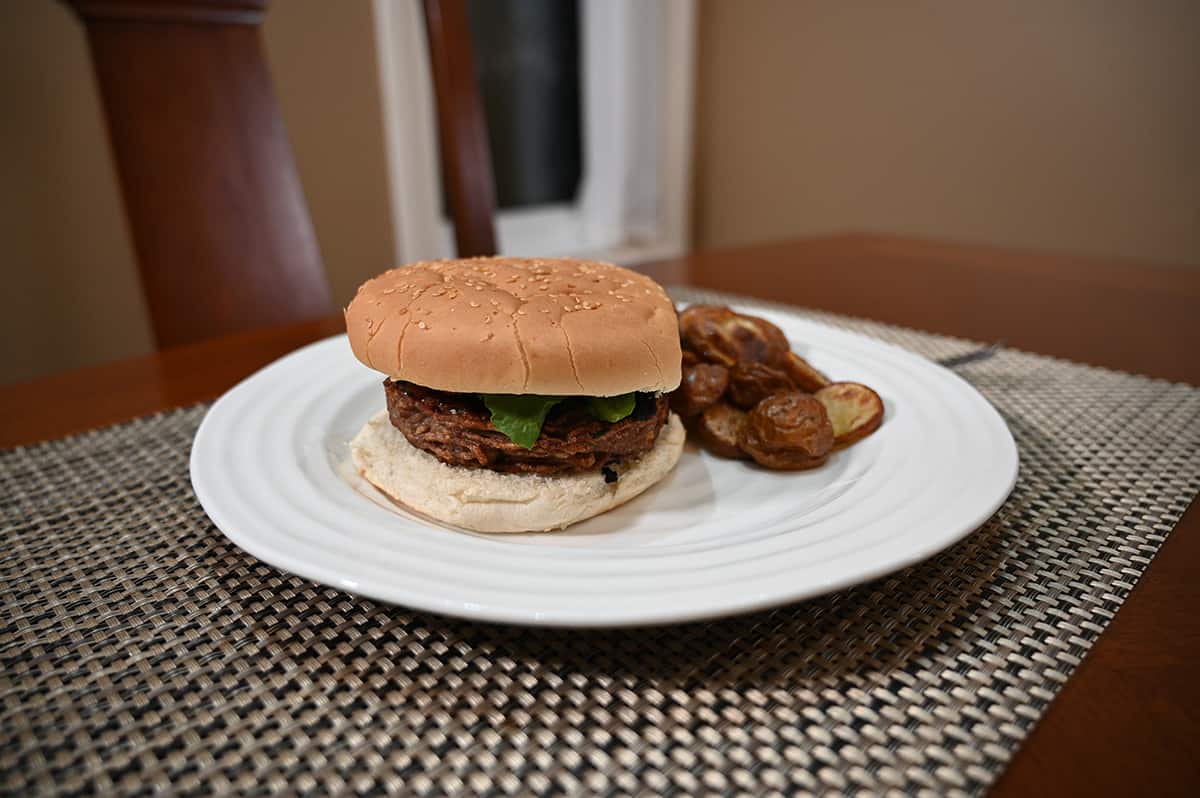 Compared to a regular beef patty these are saltier, greasier and a bit more processed tasting. They're also more flavorful! There's a ton of flavor from the cheese and bacon. Also, despite not liking the appearance of the beef, it actually tastes like it's pretty good quality. I didn't find any hard bits or gristle.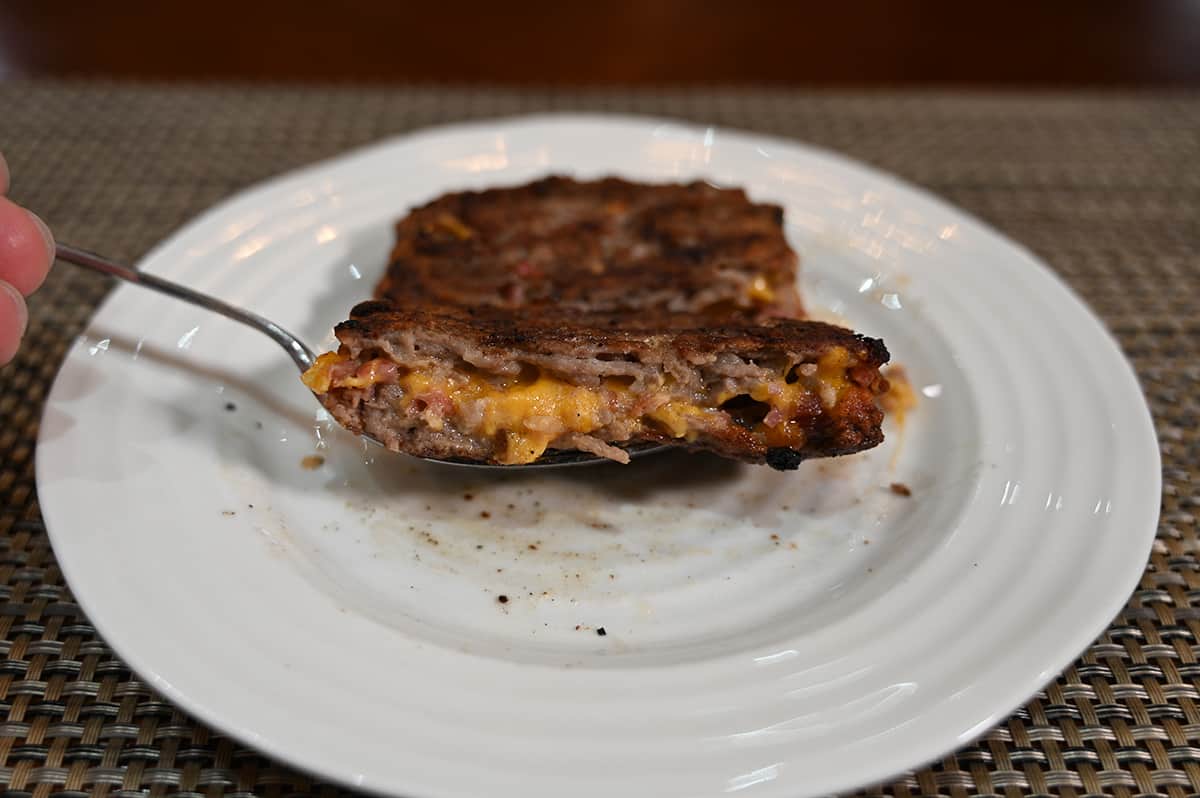 Cost
The box of burgers costs $25.99 Canadian. There are 12 burgers in the box and the burgers come in two separate sealed bags with six burgers per bag.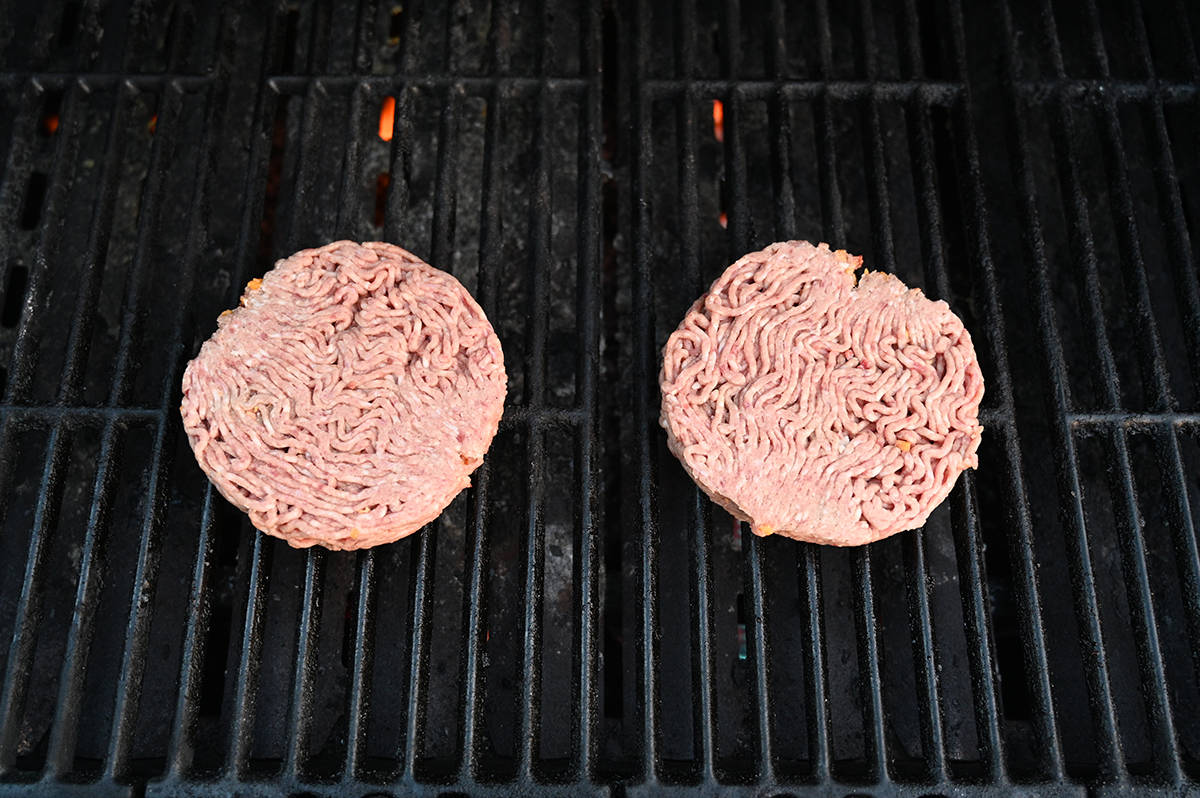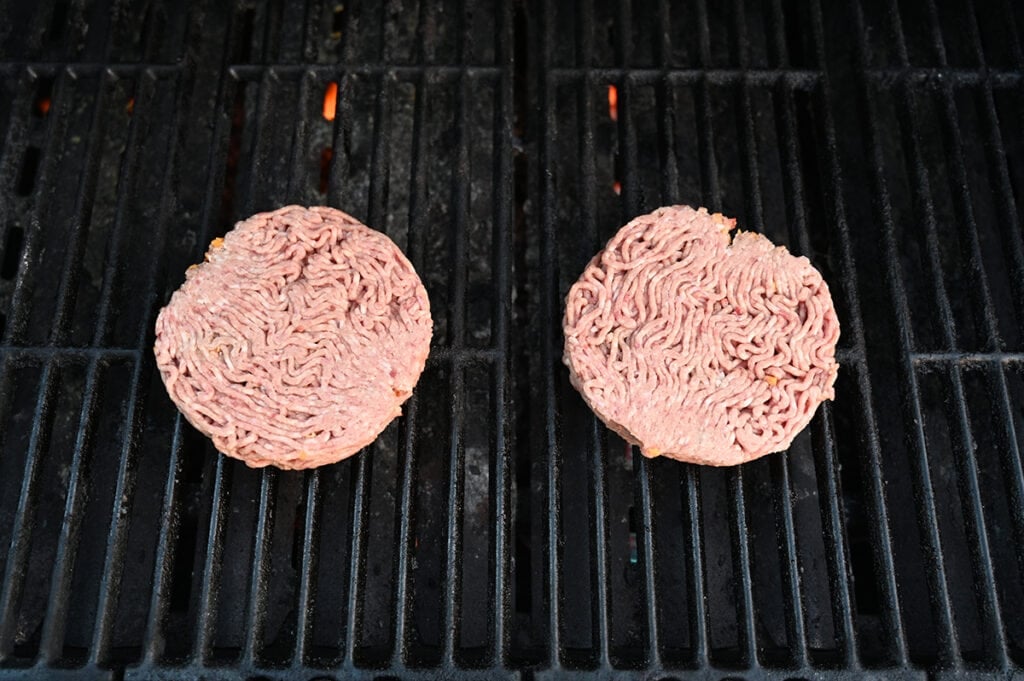 Convenience
The burgers need to be kept frozen and can be cooked right from frozen as well. The best-before date is about nine months from when I purchased them.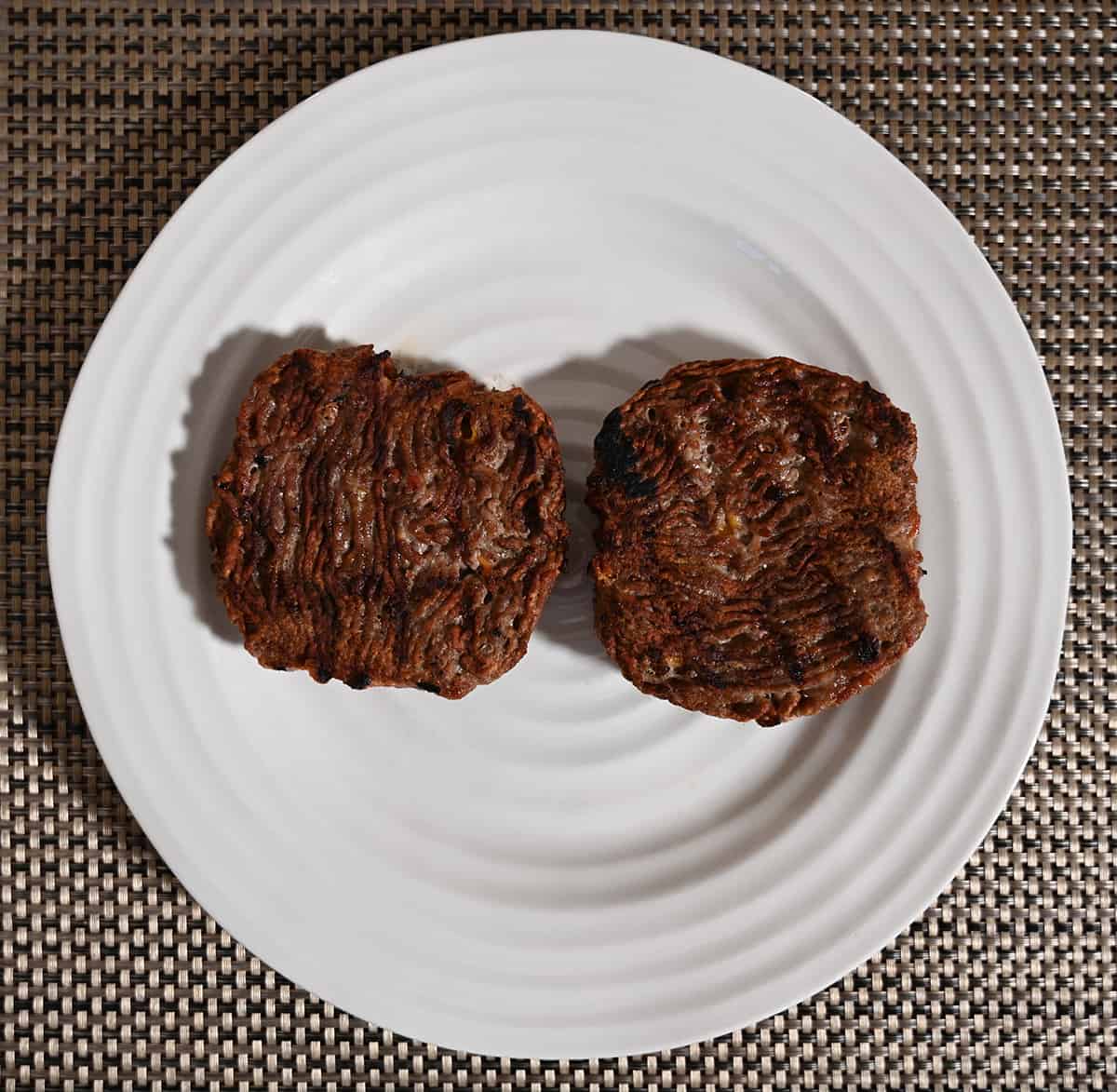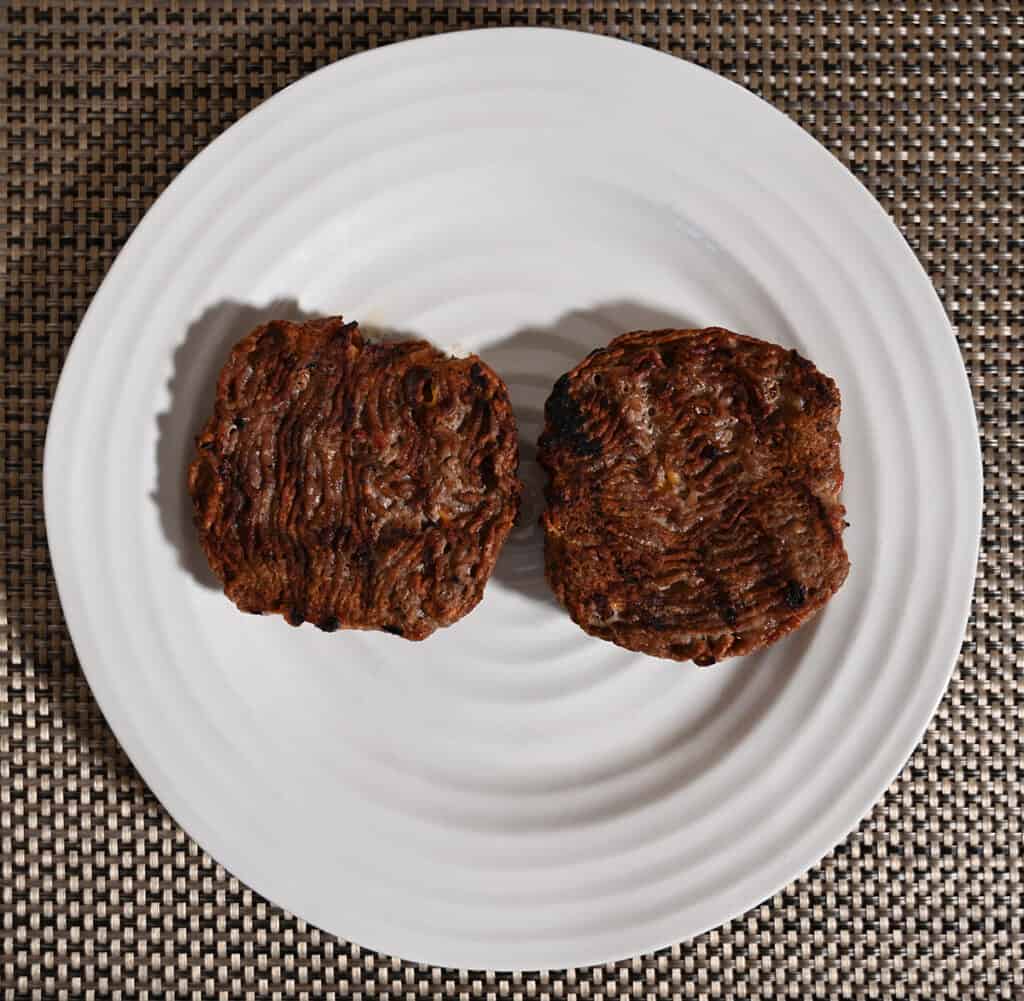 The box recommends cooking the burgers from frozen on a BBQ or in a frying pan at medium heat for 12 to 16 minutes. The burgers should reach an internal temperature of 160 degrees Fahrenheit.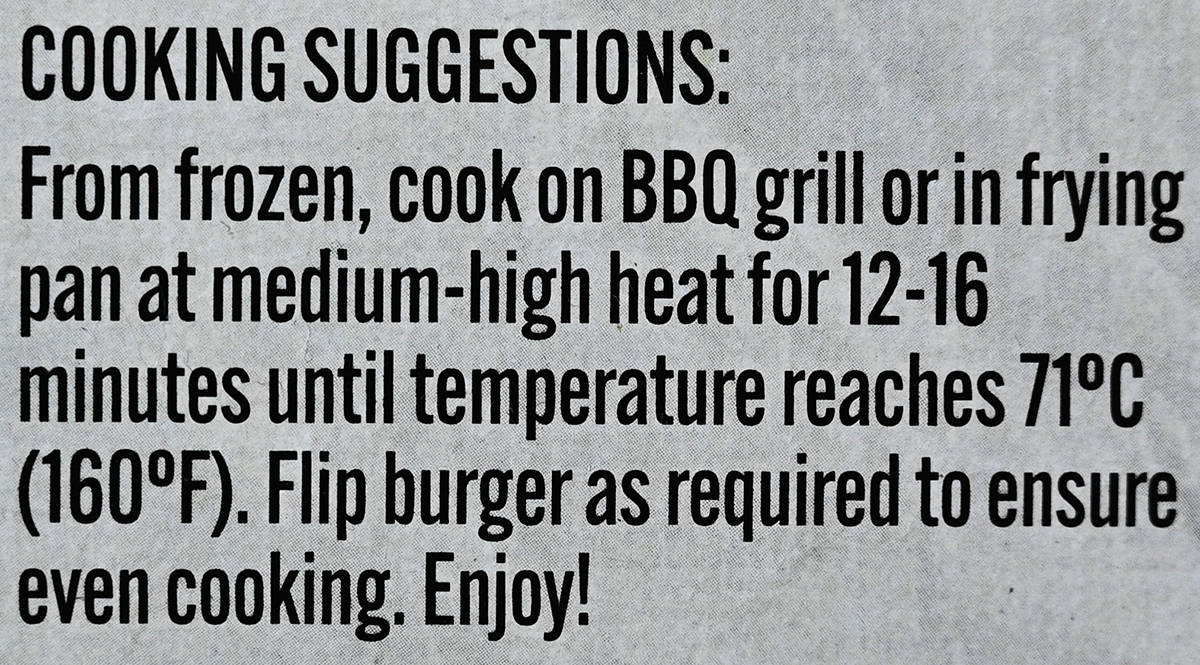 These are great for camping, a barbecue get-together or just to have as a change from regular burger patties.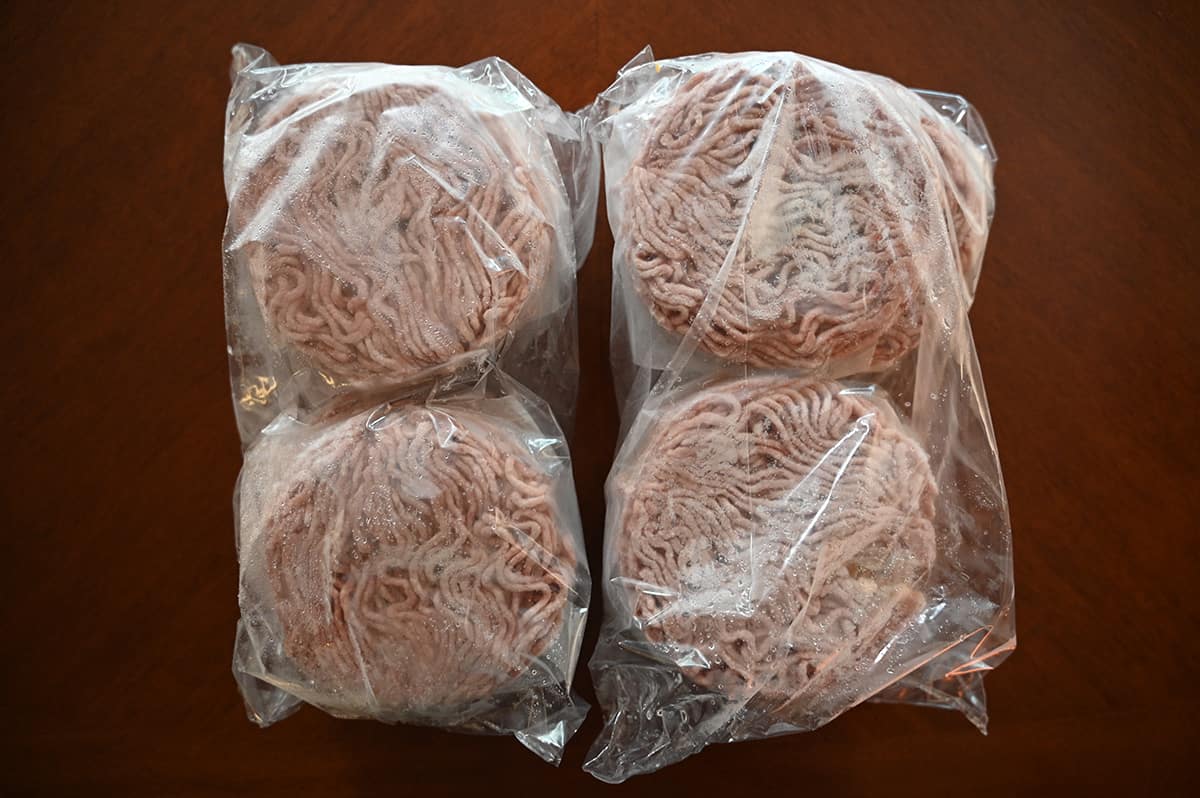 Nutrition
Calories
One burger contains 480 calories, 37 grams of fat, four grams of carbohydrates, zero grams of fibre, one gram of sugar, 31 grams of protein and 920 milligrams of sodium. That's a ton of sodium.
That's a ton of sodium in one burger. My husband eats two patties in one go! The calories and fat are pretty high too but what do you expect for a burger that's stuffed with bacon and cheddar?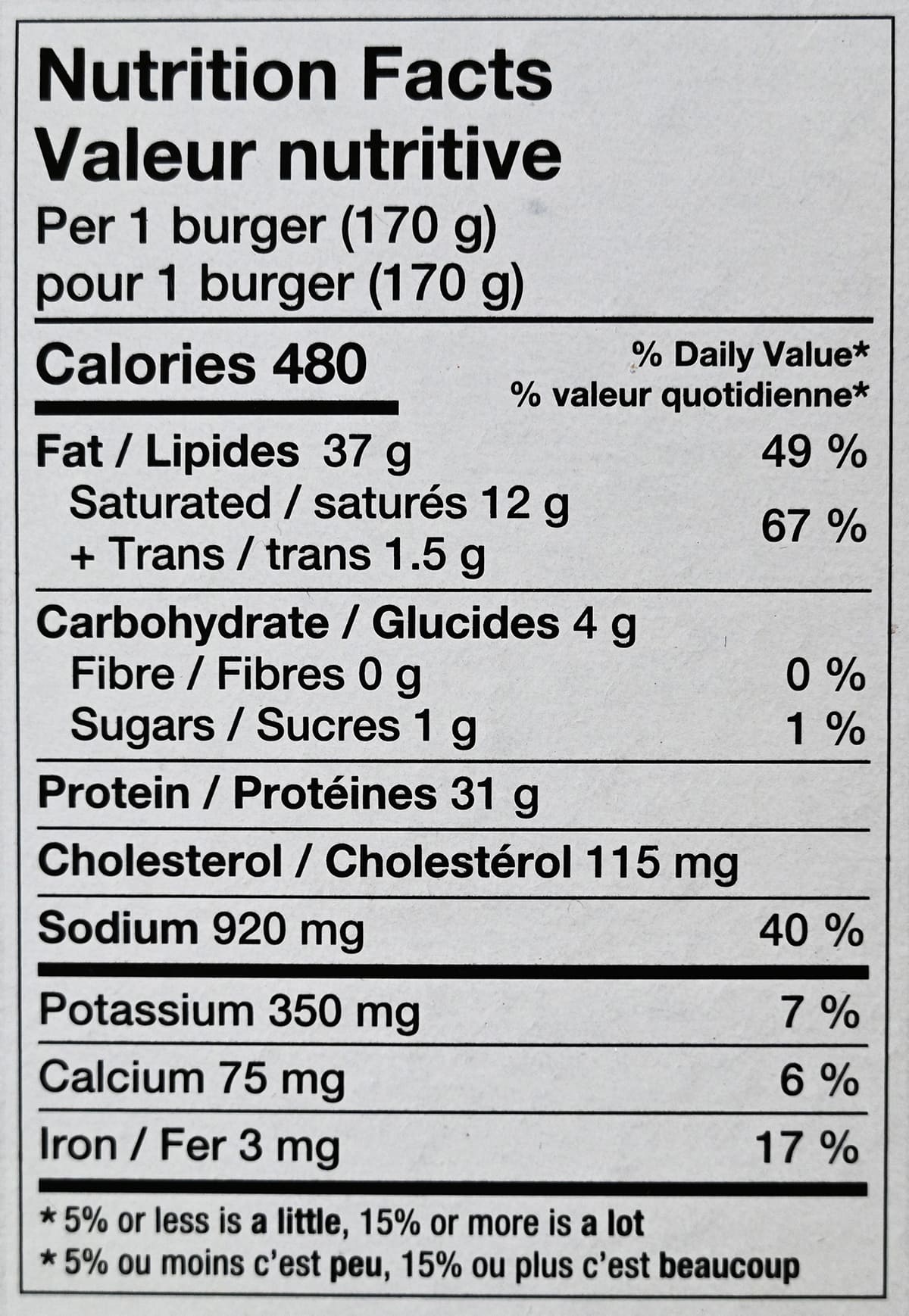 Ingredients
At least the first ingredient is beef. I dislike that there is "processed cheese food" in these burgers. What even is that and why is there so many awful-sounding ingredients in it? I think I'd rather make a bacon cheeseburger at home.
Also, these are not gluten-free for those that can't consume wheat. They contain wheat and milk.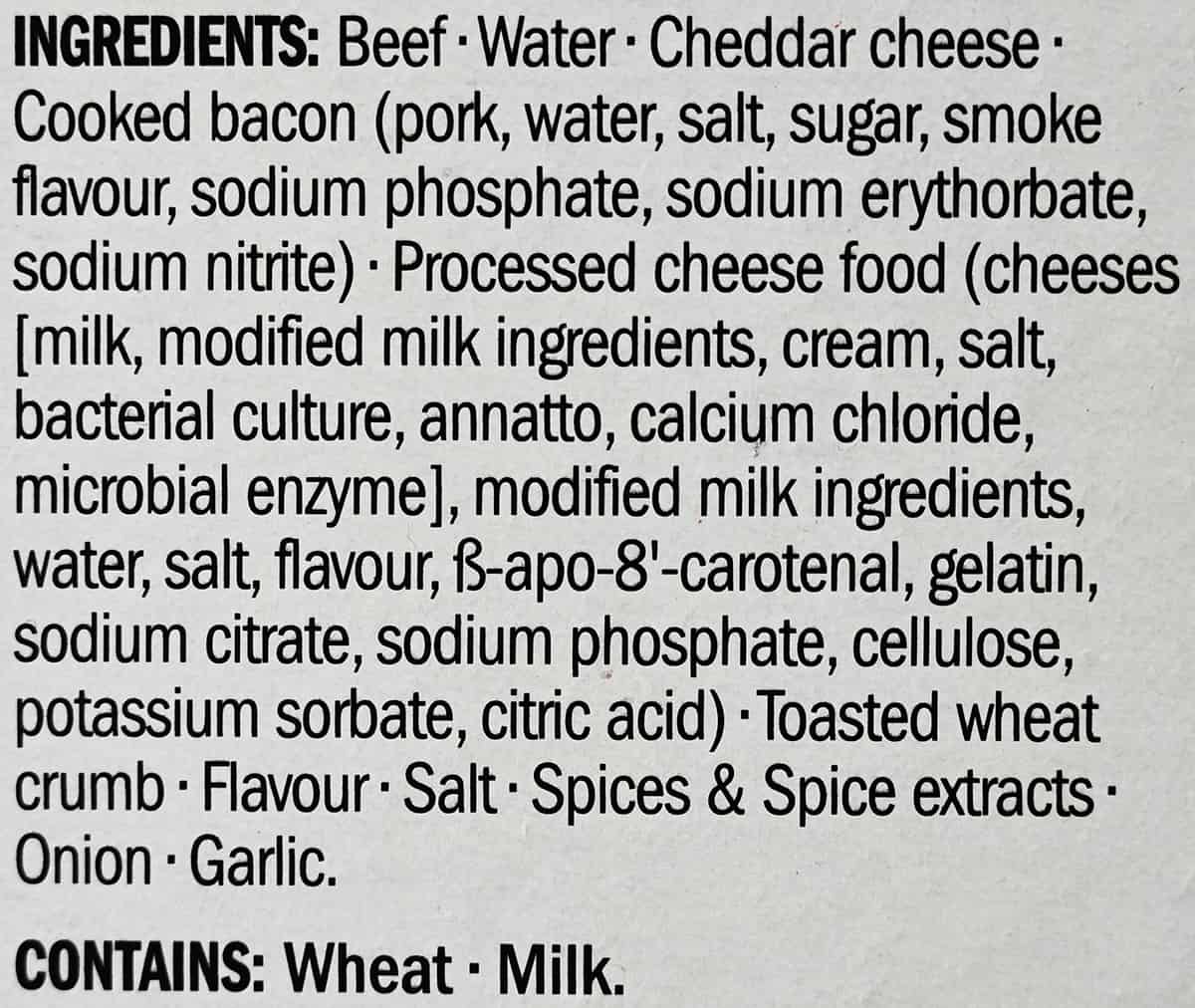 Scoring
Taste: 7.5/10
Cost: 6/10
Convenience: 8/10
Nutrition: 1/10 (A point for protein).
Overall
Walk on by!
If I shut my eyes eating these and don't look at the burgers, nutrition facts or ingredients I think they're pretty tasty and convenient. I'd rather cook up my own bacon and put some cheese on a burger at home though rather than buy these again.
Have you tried these Costco Cardinal Roadhouse Bacon & Cheddar Stuffed Burgers? What did you think of them?
---
Please note that this review was not paid for or sponsored by any third party. This product was purchased by Costcuisine for the purpose of producing this review. The opinions in this review are strictly those of Costcuisine. Costcuisine is not affiliated with Costco or any of its suppliers. In the event that Costcuisine receives compensation for a post from the manufacturer of a product or some other third party, the arrangement will be clearly disclosed (including where the manufacturer of a product provides Costcuisine with a free sample of the product).