If you constantly crave McDonald's-style thin-cut fries but you don't want to get in your car to get them, you might want to put these Cavendish Restaurant Style Drive-Thru Fries on your Costco shopping list! I haven't seen many other frozen french fries that match the signature McDonald's style so closely. With that being said, it's not very hard to cut fries a bit thinner. The question is, do these fries taste good enough to make you forget about the real drive-thru?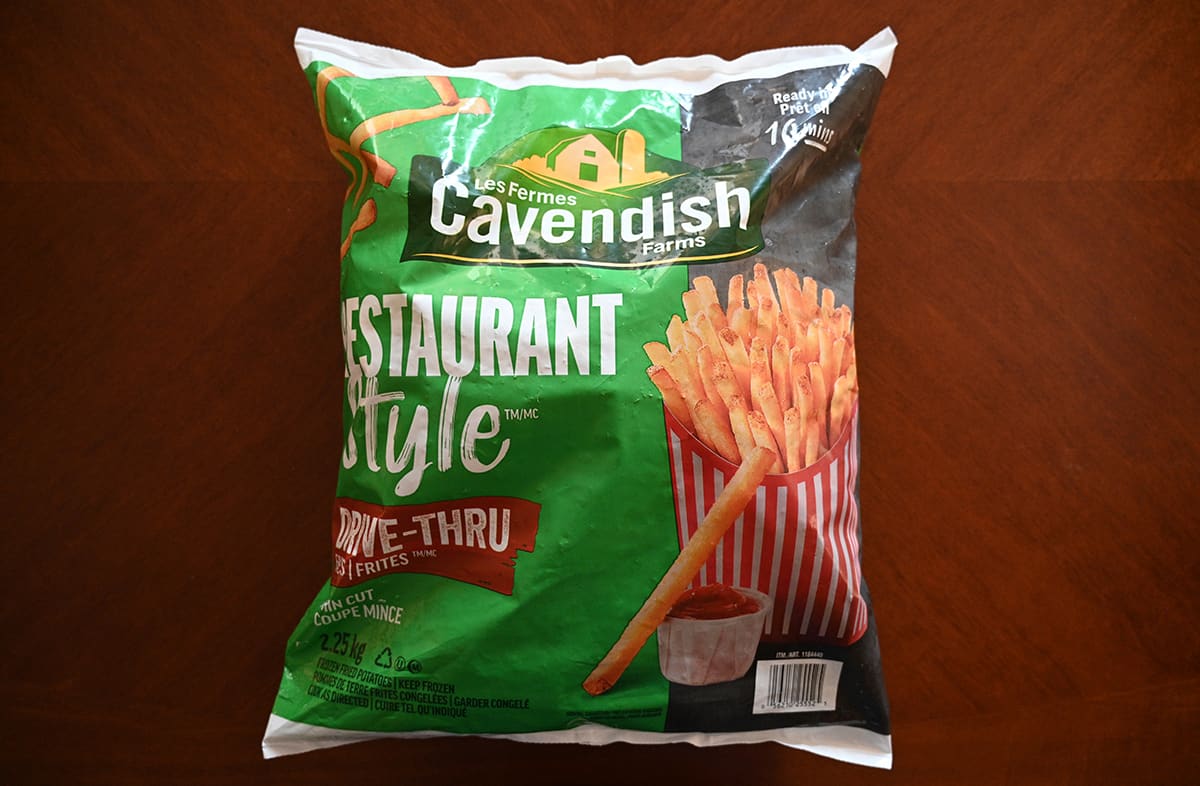 Costco carries massive bags of fries, but since it's barbecue season I decided my freezer could fit one and picked up these Cavendish fries during my last visit. Because they're a skinny fry, I thought maybe they're trying to replicate the famous McDonald's Fries that everyone finds so addictive.
Love potatoes? Some other products from Costco you may be interested in are the Russet House Sweet Potato Fries, McCain Sweet Potato Fries, Johnny's Au Gratin Potatoes, Dee Amore Potato Skins, TGI Friday's Loaded Potato Skins, Naleway Perogies, Stonemill Kitchens Homestyle Red Potato Salad, Johnny's Potato Cheddar Soup, Golden Grill Hashbrown Potatoes and the Kirkland Signature Kettle Brand Krinkle Cut Himalayan Salt Potato Chips.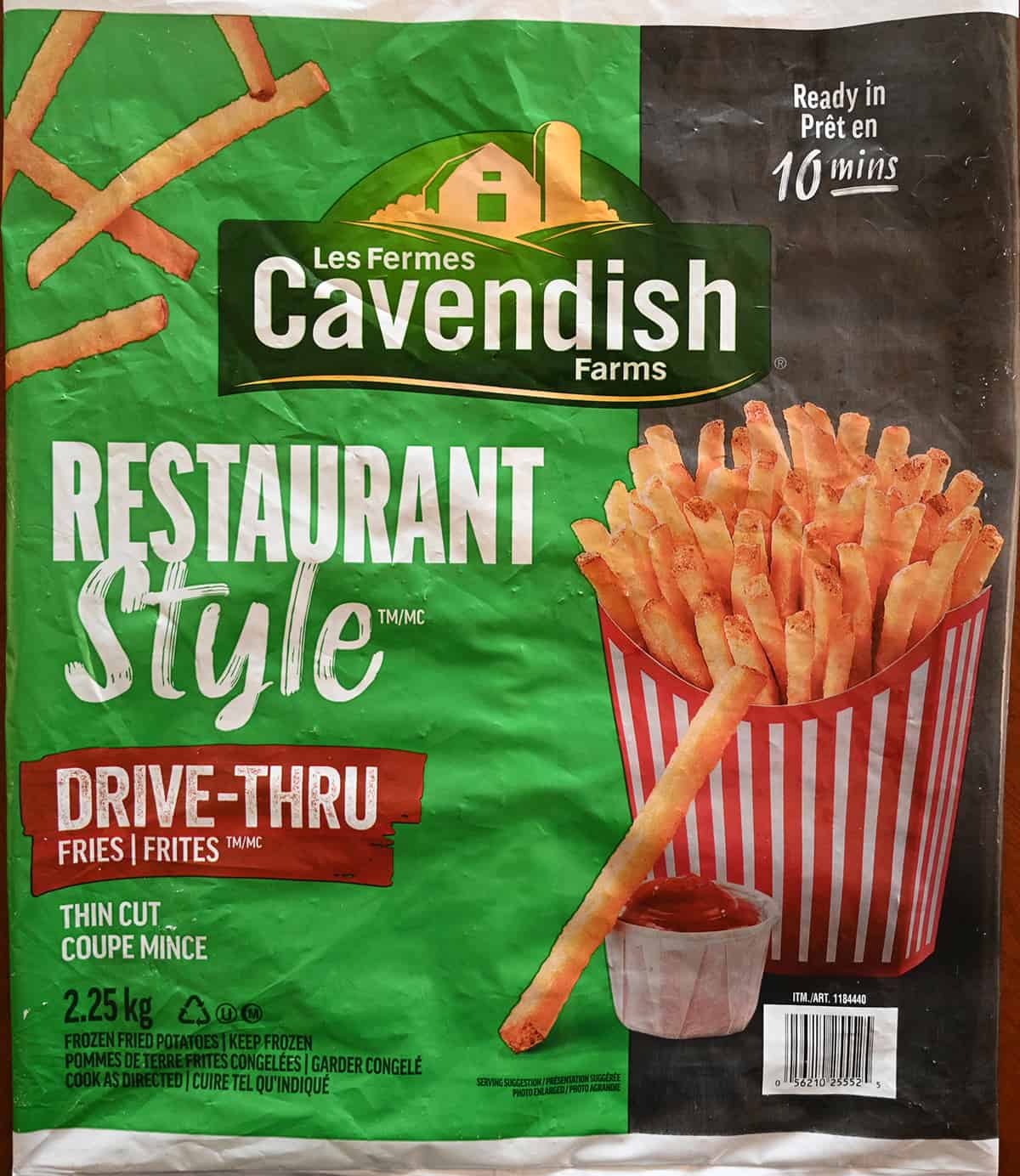 Location in Store
These fries are located in the freezer aisle at Costco. The item number is 1184440.
Taste
After ten fries looked soft after 10 minutes, so I ended up baking them for 12 minutes. They came out nice and crisp. I think 10 minutes probably would have been enough time, but I liked the extra crispiness.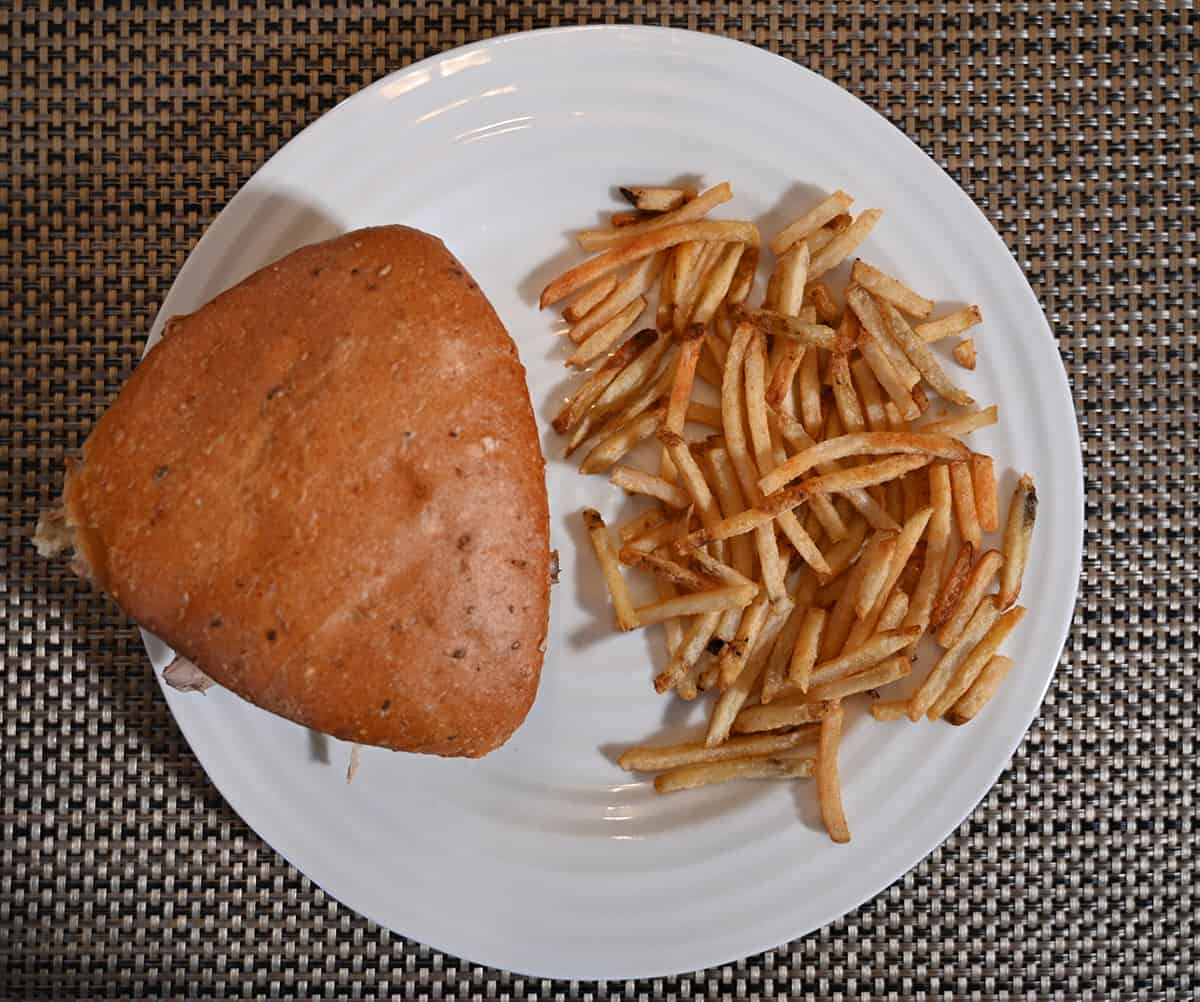 My main complaint is that these fries cool off really quickly! I tasted them within about a minute of taking them out of the oven and they were basically at room temperature. Another minor problem is that the fries kind of stick together. I had a big clump in my bag while they were frozen and some were stuck together after baking too.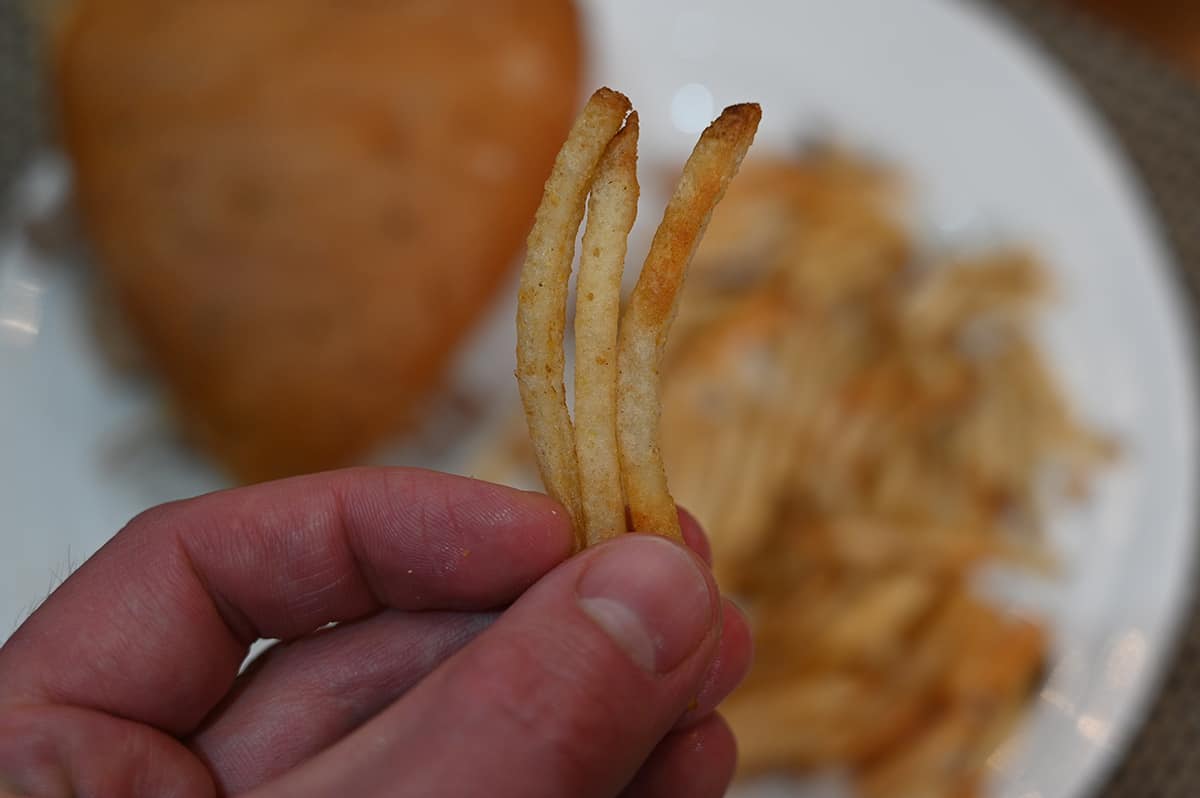 The flavor of the fries is nice. I would say they're an above-average frozen French fry in terms of flavor. They're nice, salty, and not overly oily/greasy (though the uncooked fries feel very greasy). They're very thin – even thinner than McDonald's fries, which are pretty thin. You can taste whatever the fries are coated in; they taste like they're battered rather than just coated in oil, if that makes sense.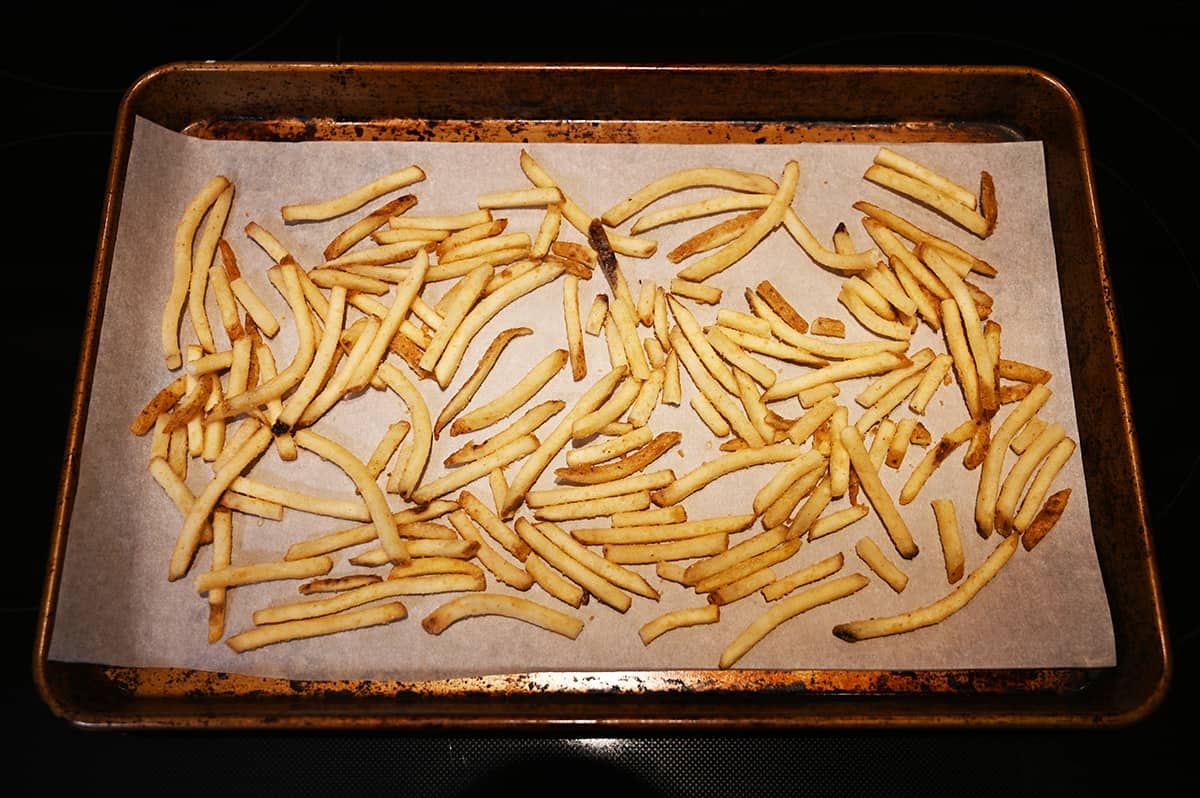 Cost
The two-and-a-quarter kilogram bag of fries costs $8.49 Canadian at Costco. which isn't bad for a huge bag of fries! The fries are skinny do they aren't as filling as regular fries but the price is still reasonable.
Convenience
We baked the fries in the oven following the instructions on the bag and we baked them for two extra minutes because they didn't look quite done at the 10-minute mark. I think they'd turn out well if they were cooked in an air fryer. The fries need to be kept frozen and the best-before date is ten months from when I bought the fries.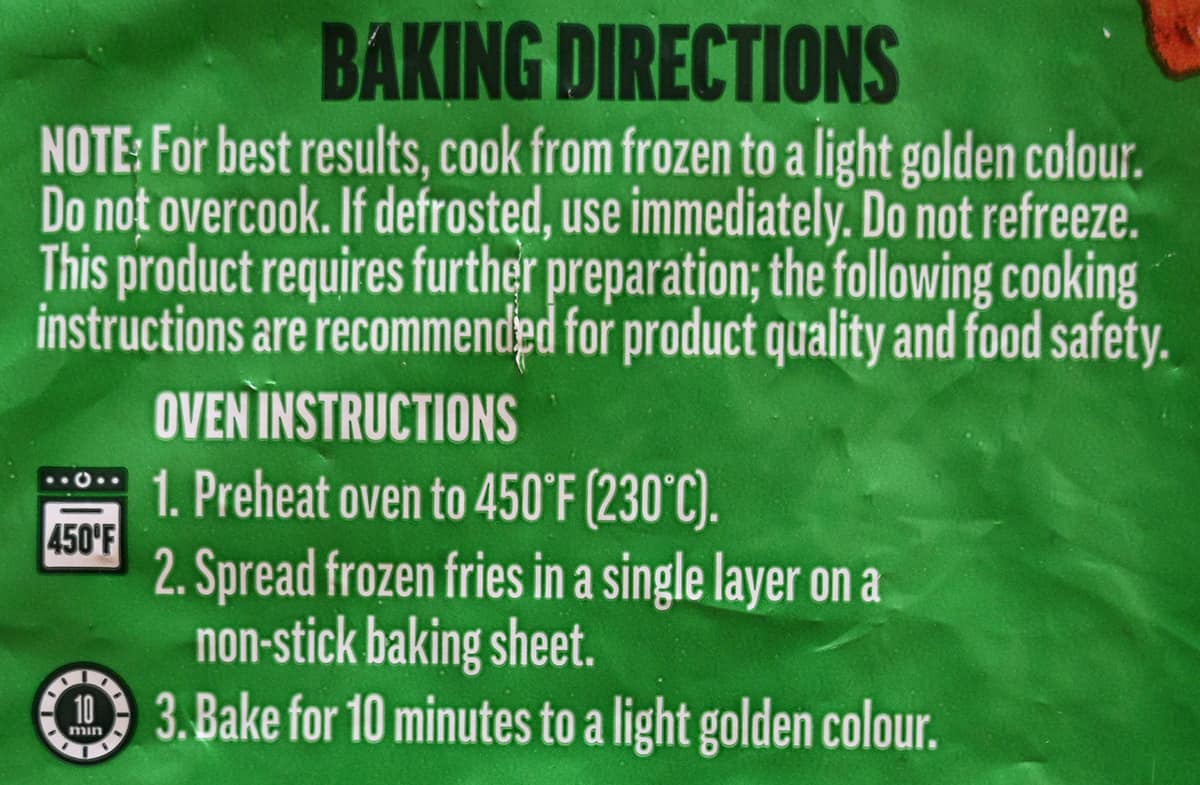 I think kids would really like these! They pair well with chicken, burgers, hot dogs or even as a snack. The Culinary Treasures Jalapeno Lime Aioli from Costco is my favorite dip to have with fries currently.
Nutrition
Calories
43 fries contain 160 calories, eight grams of fat, 22 grams of carbohydrates, two grams of fibre, zero grams of sugar, two grams of protein and 440 milligrams of sodium. 43 fries may seem like a lot for not that many calories or that much fat. However, the truth is the fries are super skinny so it's easy to eat four or five in one mouthful.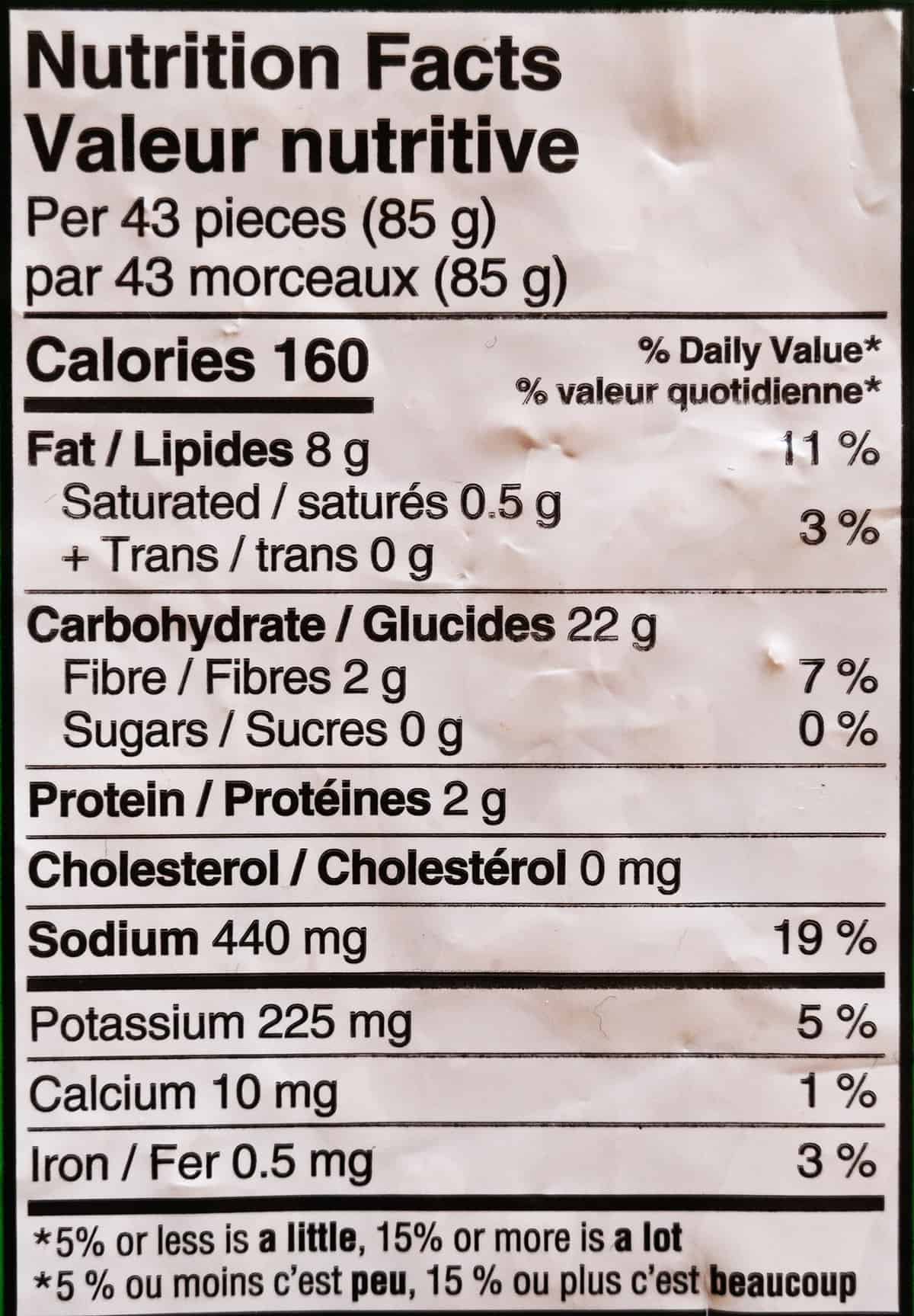 Ingredients
The ingredients list has pretty much everything you'd expect to see in a store-bought, frozen fry. A lot of fries are gluten-free but these are not, they have barley and wheat flour.
It's much healthier to make your own fries at home with just some potatoes, avocado or olive oil and salt. You avoid all the extra unnecessary ingredients that way.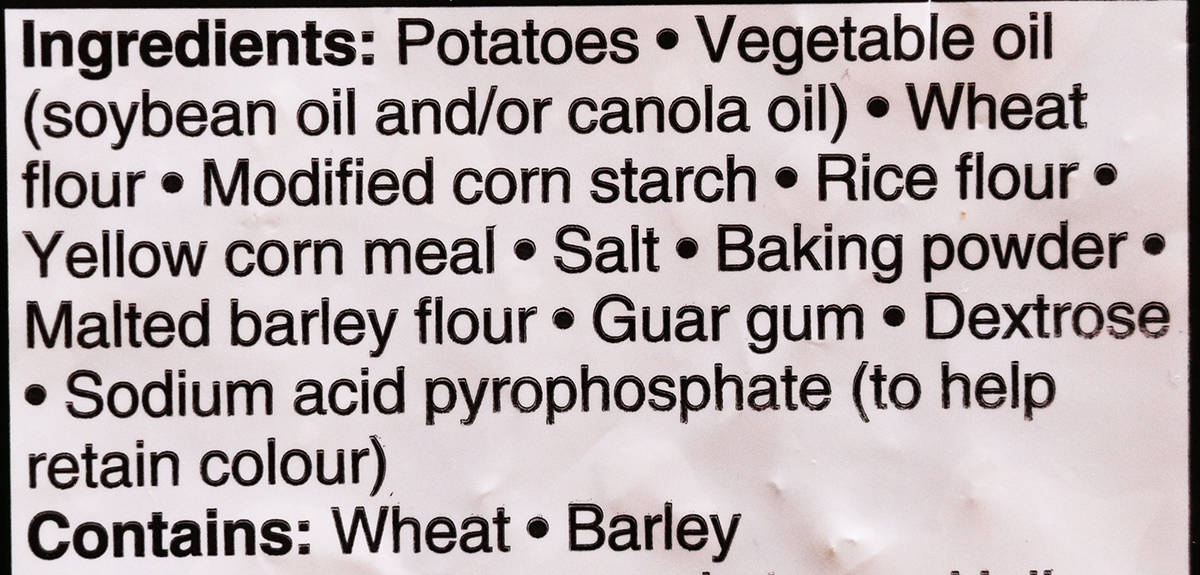 Scoring
Taste: 7/10
Cost: 9/10
Convenience: 9/10
Nutrition: 3/10
Overall
Give it a try!
These fries aren't my favorite, I prefer regular-cut fries over these skinny ones.
Have you tried these fries? What do you think of them?
---
Please note that this review was not paid for or sponsored by any third party. This product was purchased by Costcuisine for the purpose of producing this review. The opinions in this review are strictly those of Costcuisine. Costcuisine is not affiliated with Costco or any of its suppliers. In the event that Costcuisine receives compensation for a post from the manufacturer of a product or some other third party, the arrangement will be clearly disclosed (including where the manufacturer of a product provides Costcuisine with a free sample of the product).