Kids will love this!
Please note that this review was not paid for or sponsored by any third party. I purchased this product with my own money and the opinions in this review are strictly my own. I am not affiliated with Costco or any of its suppliers. I am just a fan of the company. I write these reviews to help my fellow shoppers. If you like my blog and want to show your appreciation, please follow me on Instagram or Facebook, or tell your friends to check out my blog!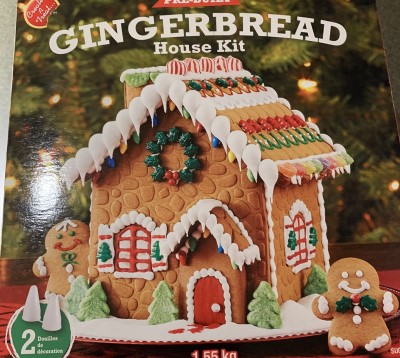 Picking up the Create A Treat Pre-Built Gingerbread House Kit from Costco was my husband's idea. We've been pretty busy, so I wasn't 100% sold on the idea of sitting down and building a gingerbread house. After doing it though, I have to say, it was actually pretty fun!
Taste
Taste wise, the gingerbread itself is pretty much exactly what you would expect – a hard, relatively flavorless yet artificial/processed tasting attempt at a gingerbread cookie. The icing is pure sugar, so you might as well just grab a bag of sugar and eat it with a spoon. The most edible candy would be the jelly/gummy candies with sugar on them, but even those aren't great. I definitely wouldn't recommend eating this gingerbread house (especially since it will probably sit out for a few weeks before you would even want to do that). With all of this being said, I don't think the shortcomings in the taste department are a big deal; all of these components are designed to be building materials first and food second.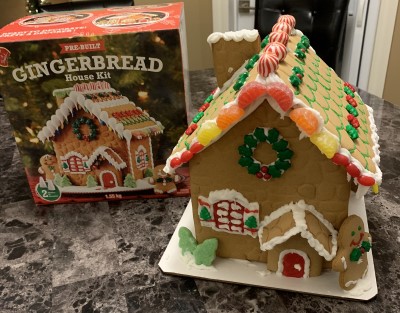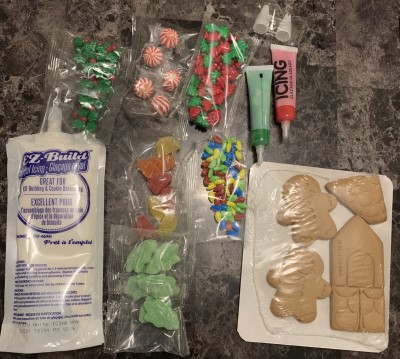 Cost
The kit was $9.99 Canadian (regular price). I think that's a pretty awesome price. You get a kit full of everything you possibly could need to build and decorate your gingerbread house, and the house itself is already built! This kit could probably occupy a child or a group of children for at least a couple of hours. Even as an adult I can honestly say that it was super fun to do with my husband (although there were a few curse words dropped when icing got smeared or we had to crawl around the kitchen floor looking for candy that had fallen off the table and disappeared). Also, I should say that you get enough supplies (especially icing) that you shouldn't need to worry about running out (although you might want to think about how you're going to use your candy before you get started as there isn't a ton of extra).
Convenience
The Costco Create A Treat Pre-Built Gingerbread House Kit comes with everything you need to create a cute-looking gingerbread house. You get a pre-built house wrapped up inside along with gingerbread people and icing and candy to decorate with. Our gingerbread house had a tiny dent and had come off the board it stands on, so we had to reattach it with some icing. I didn't think this was a big deal, but my husband pointed out (while thinking about himself as a kid) that if there were two houses and two kids, but one of the houses came damaged, he could see some serious arguing over who got the defective house. He's a bit of a perfectionist though! Anyway, this kit wins in the convenience department as there's no baking or constructing required – just decorating, and that's the fun part, right?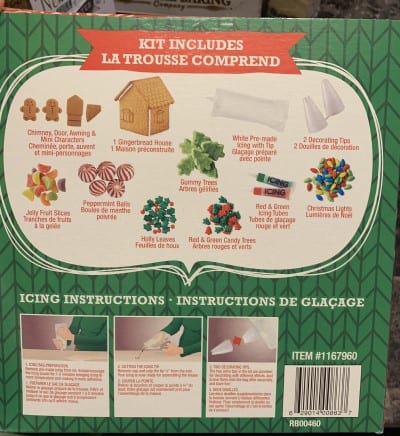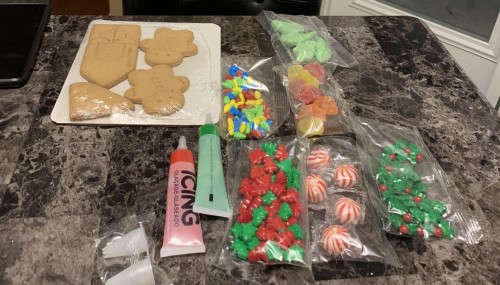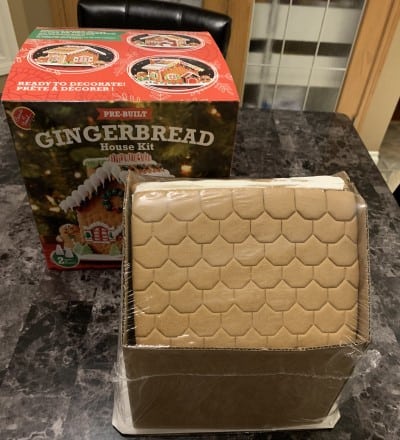 Nutrition
Apparently the whole gingerbread house kit contains about 6,000 calories. Although it does make the house smell amazing, I think I'll stick to eating the Costco Kirkland Signature Ginger Cookies and use my house as a decoration only. Kids will definitely try bits and pieces of the candy, but that's what being a kid is about! Sometimes I miss being a kid, unaware of things like the fact that the candy in this kit is super cheap and not worth the calories it's full of. There's something extra fun about eating the candy you're supposed to be using to build your gingerbread house!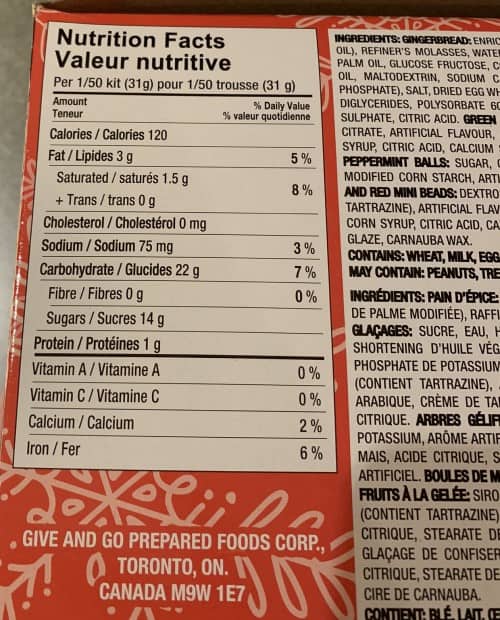 This kit is a must-buy for the holiday season for both adults and kids. I made hot chocolate to have while decorating it and my husband and I both had fun, but I think it would also be fun to do as a couple with a bottle of wine and some snacks! Another positive is that with the very reasonable price of this kit, it wouldn't be too expensive to get each of your kids their own houses to decorate. I don't recommend eating your gingerbread house based on taste and nutritional value, but it sure does make the room it's sitting in smell nice!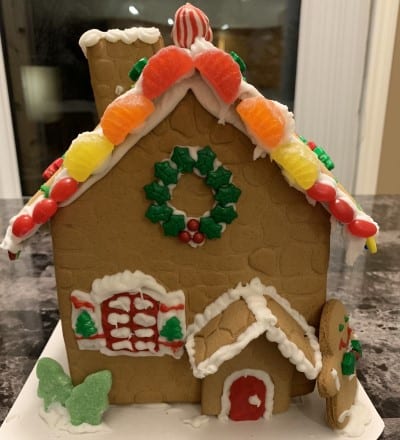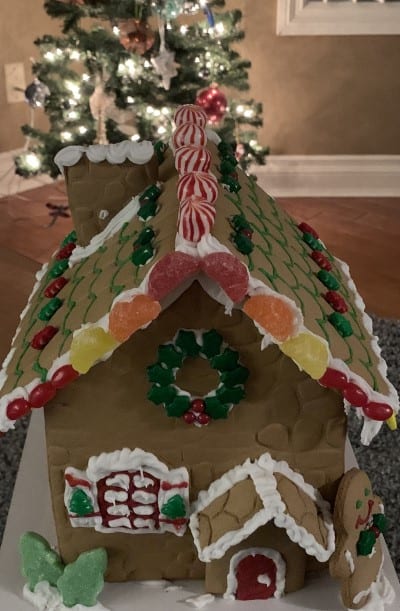 Taste: 1/10
Cost: 10/10
Convenience: 10/10
Nutrition: /10Gingerbread Smell: 10/10
Fun For Kids: 10/10
Have you ever made a gingerbread house from scratch? Would you eat this gingerbread house, or just use it as decoration?