Are you a fan of chocolate milk, but wish it was healthier? Or maybe someone who's looking for a good pre-made protein shake? Either way, these Fairlife Nutrition Plan Protein Shakes might be exactly what you're looking for. They're very similar to chocolate milk in flavor, but with fewer calories and a similar amount of protein to what you find in most protein shakes. I know that sounds pretty great, and they are, but they're not perfect. I've covered all of the pros and cons below.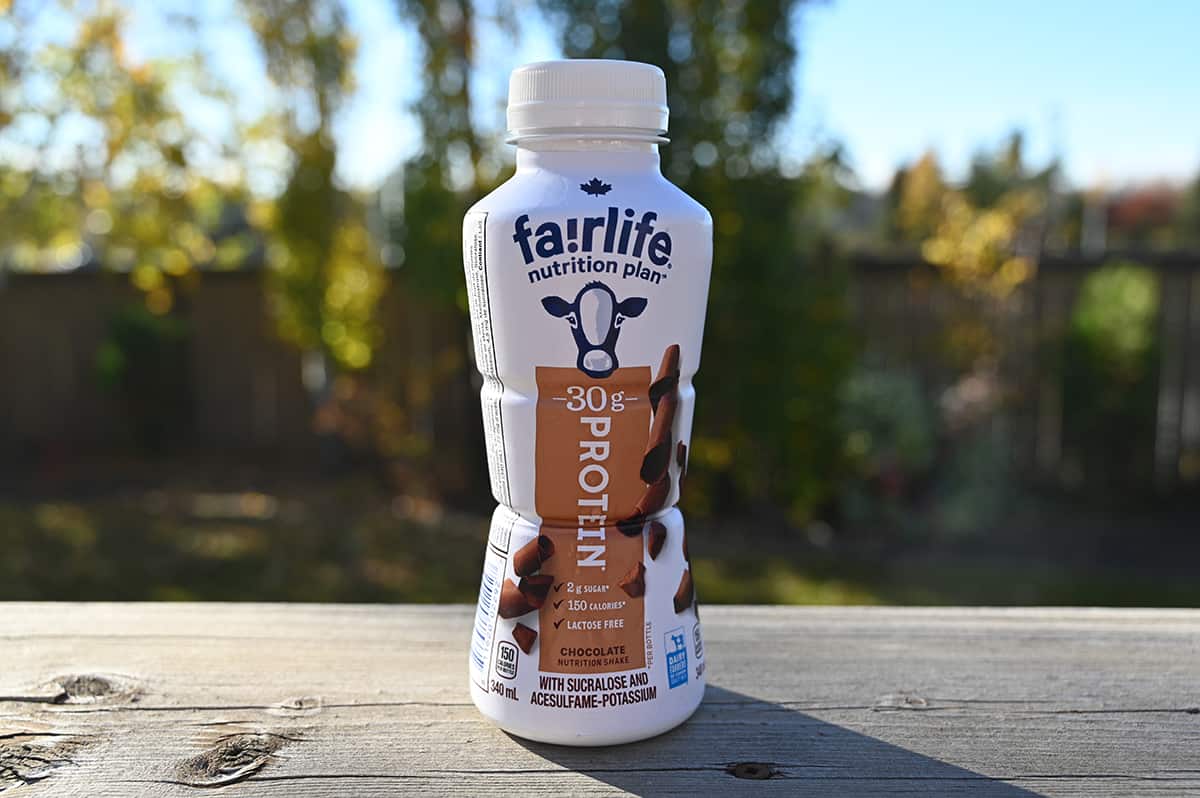 Other protein products from Costco are the Ozery Bakery Protein Rounds, Kirkland Signature Chewy Protein Bars, Quest Protein Bars, Kirkland Signature Protein Bars, Robert Irvine's Protein Bars, RX Protein Bars, Simply Protein Bars, Smart for Life Protein Bars, Leanfit Organic Protein Powder and the Bakestone Brothers Protein Wraps.
Location in Store
These sell out super fast at Costco and they don't have them all the time. I don't even think they have a designated spot for them at Costco. They're usually just put out at the front of the store. The item number is 1485984.
Taste
My husband drinks a lot of protein shakes (one a day), and I have in the past too, so our household has tried a ton of different protein powders and shakes. We both think the Fairlife is pretty decent but not amazing. If you like chocolate milk, you'll probably like it because it tastes close to chocolate milk.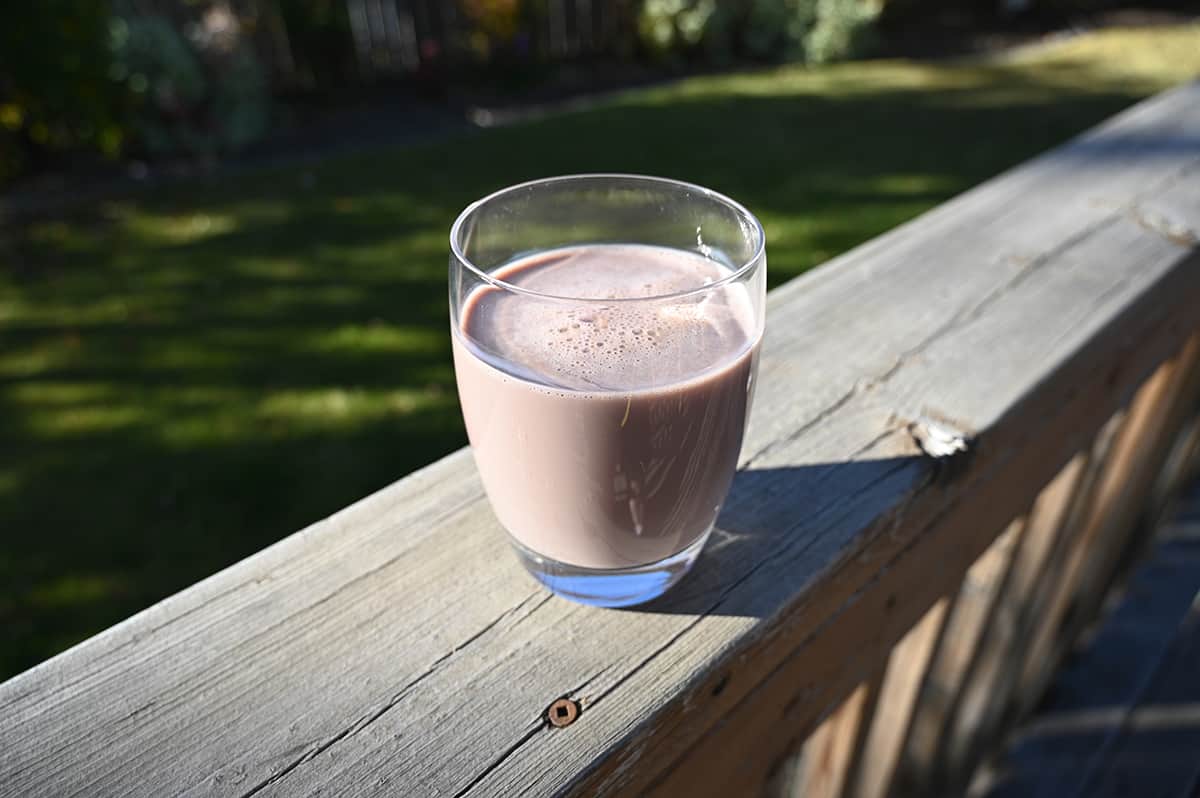 It's rich, slightly thick and not too sweet and tastes better than most protein shakes or powders we've tried. I also like how smooth it is, there are no clumps or protein powder. What I don't like about the Fairlife Protein Shake is the noticeable artificial sweeteners (acesulfame potassium and sucralose).
Cost
The case comes with 18 340 milliliter bottles and costs $42.99 Canadian. I've heard from others that the price of Fairlife Protein Shakes just keeps increasing.
In my opinion, these are way too expensive. I get that they're nicely pre-made and everything but you can buy protein powder for much cheaper.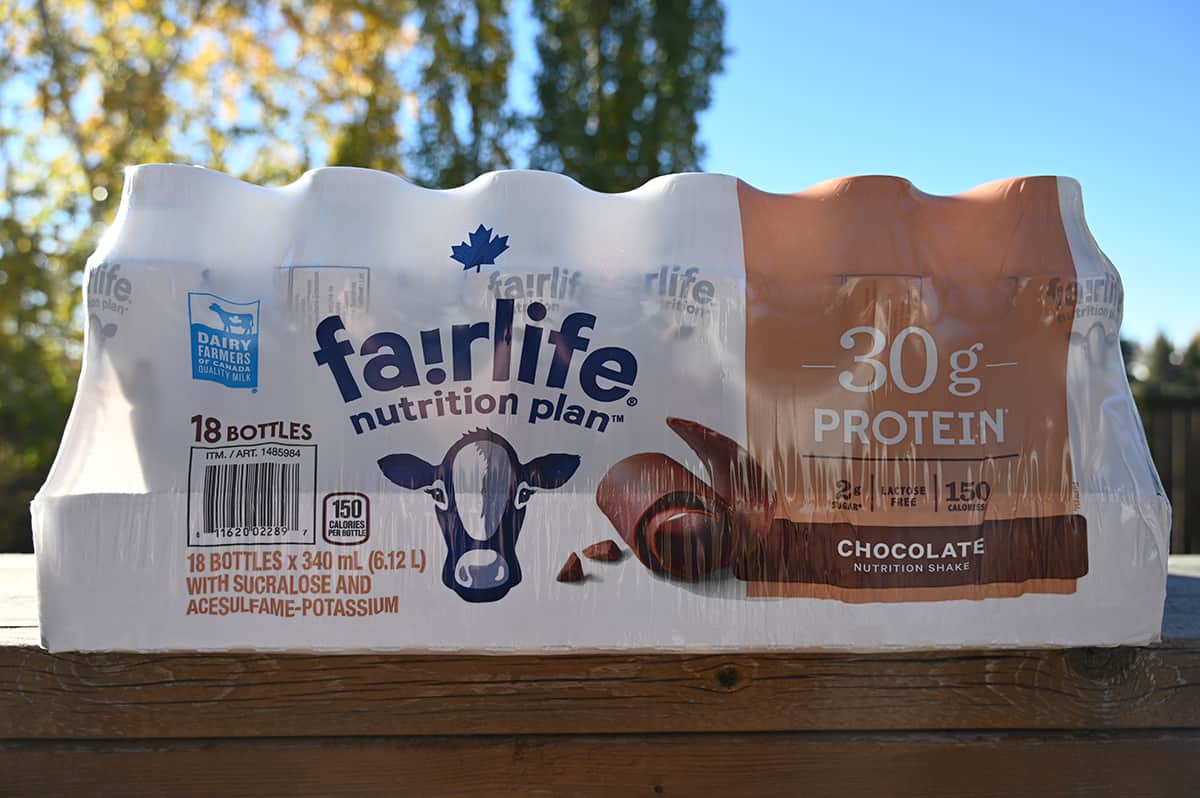 Convenience
There's no doubt that these shakes are convenient. They're ready to drink and can be easily brought for lunch, a snack or a quick breakfast on the go. The best-before date listed on the shakes is eight months from when I purchased them.
The packaging recommends shaking the beverage well and refrigerating it after opening.
Nutrition
Calories
One 340 milliliter bottle contains 150 calories, two and a half grams of fat, four grams of carbohydrates, one gram of fibre, two grams of sugar, 30 grams of protein and 230 milligrams of sodium.
That's a ton of protein for only 150 calories. These are low in fat, sugar and carbs. The sweetness comes from artificial non-calorie sweeteners. Compared to other protein shakes these have more protein. Most of the protein powders we've tried have about 24 grams of protein for 150 calories.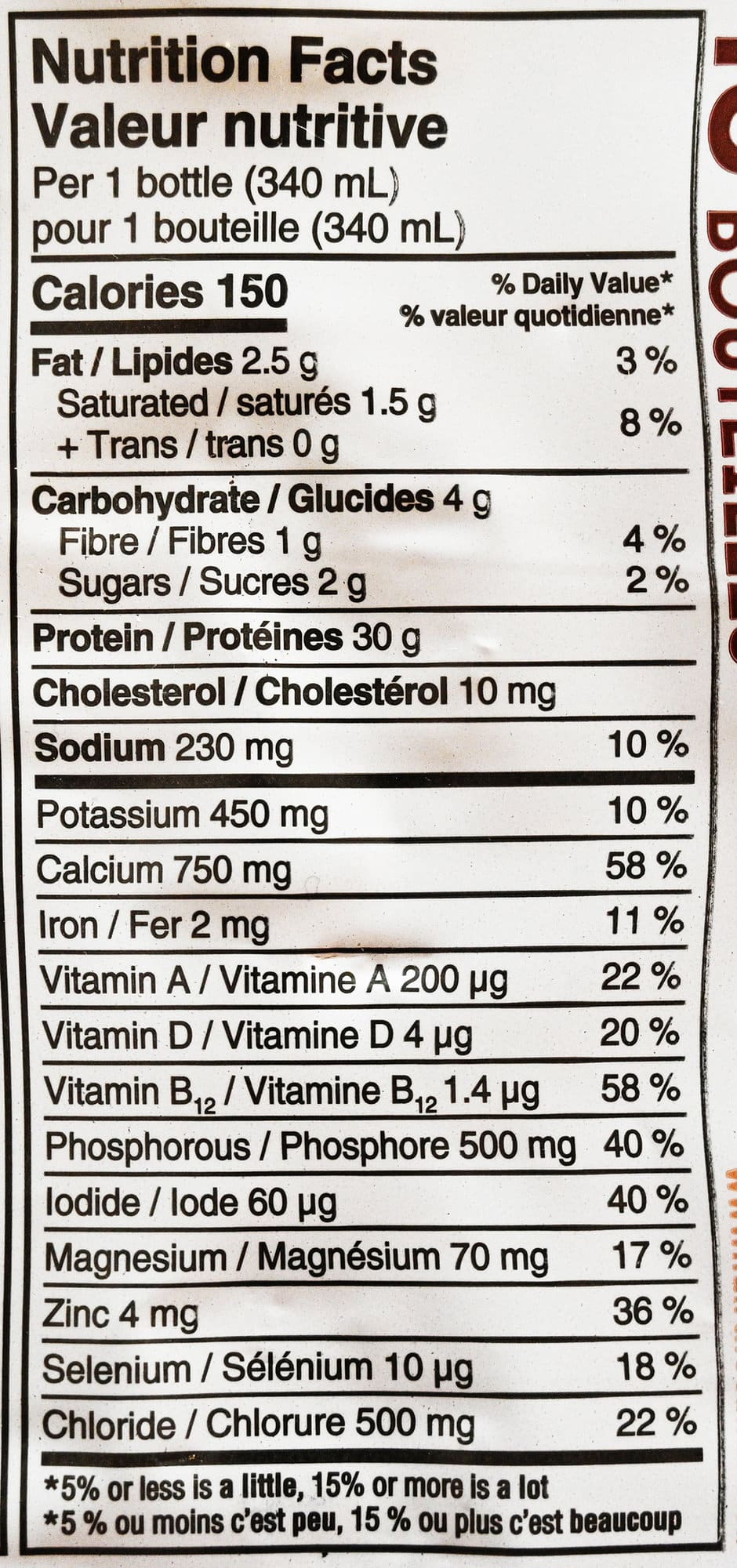 Ingredients
These shakes contain ultrafiltered partly skimmed lactose-free milk, cocoa, chemicals and additives and a ton of sweeteners. Although the nutrition facts are pretty amazing these aren't exactly nutritious.
I know getting a lot of protein for a small amount of calories is a goal for a lot of people. I tend to focus on trying to get my protein from whole foods with lots of nutrition like eggs. The Fairlife protein drinks are gluten-free and soy-free.

Scoring
Taste: 7.5/10
Cost: 3/10
Convenience: 10/10
Nutrition: 7/10
Overall
Give it a try, if you can find them!
These Fairlife protein shakes are definitely convenient and pretty tasty. The fact they're low in calories, fat and sugar but have so much protein will appeal to a lot of people.
Have you tried these Fairlife Protein Shakes? What did you think of them? Leave a comment below!
---
Please note that this review was not paid for or sponsored by any third party. This product was purchased by Costcuisine for the purpose of producing this review. The opinions in this review are strictly those of Costcuisine. Costcuisine is not affiliated with Costco or any of its suppliers. In the event that Costcuisine receives compensation for a post from the manufacturer of a product or some other third party, the arrangement will be clearly disclosed (including where the manufacturer of a product provides Costcuisine with a free sample of the product).