Summer is fast approaching, which means iced tea season is too! Iced tea mix saves you the trouble of having to brew tea, cool it and add sugar and lemon (I suspect some people don't even know you can make iced tea that way!). You just add the mix powder to water and stir! The end product is cool, refreshing and sweet – and may not taste much like actual tea, but that's part of the charm. How does this Iced Tea Mix from Kirkland Signature compare to the classic Good Host Iced Tea Mix and bottled iced teas like Brisk and Nestea?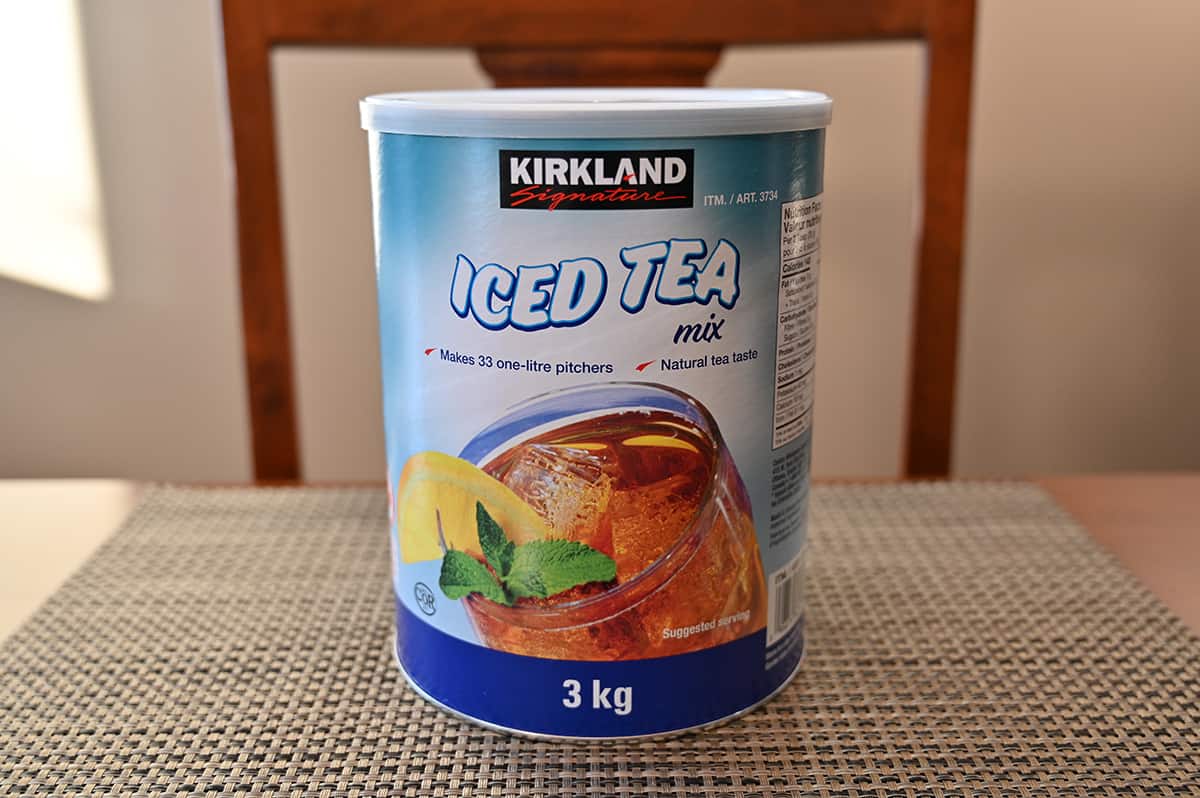 I like to think I'm an iced tea mix expert due to the fact I drank a ton of it as a kid. Looking back, I have no idea why my mom would buy it for me because it's loaded with sugar but she did and I loved it. My tastes have changed and iced tea is no longer a staple in my diet but I do still enjoy a glass from time to time which is why I picked up the Kirkland Signature Iced Tea Mix.
Other beverages from Costco are the Good Host Raspberry Lemonade, Boba Bam Instant Boba Pack, Kirkland Signature Organic Oat Beverage, Kirkland Signature Lemonade, Kirkland Signature Organic Juice Boxes, Kirkland Signature Organic Coconut Water, Milkadamia Macadamia Beverage and the Kirkland Signature Organic Vanilla Almond Milk.
Location in Store
You can find the iced tea mix on the side of the store near the juices and other beverages. The item number is 3734.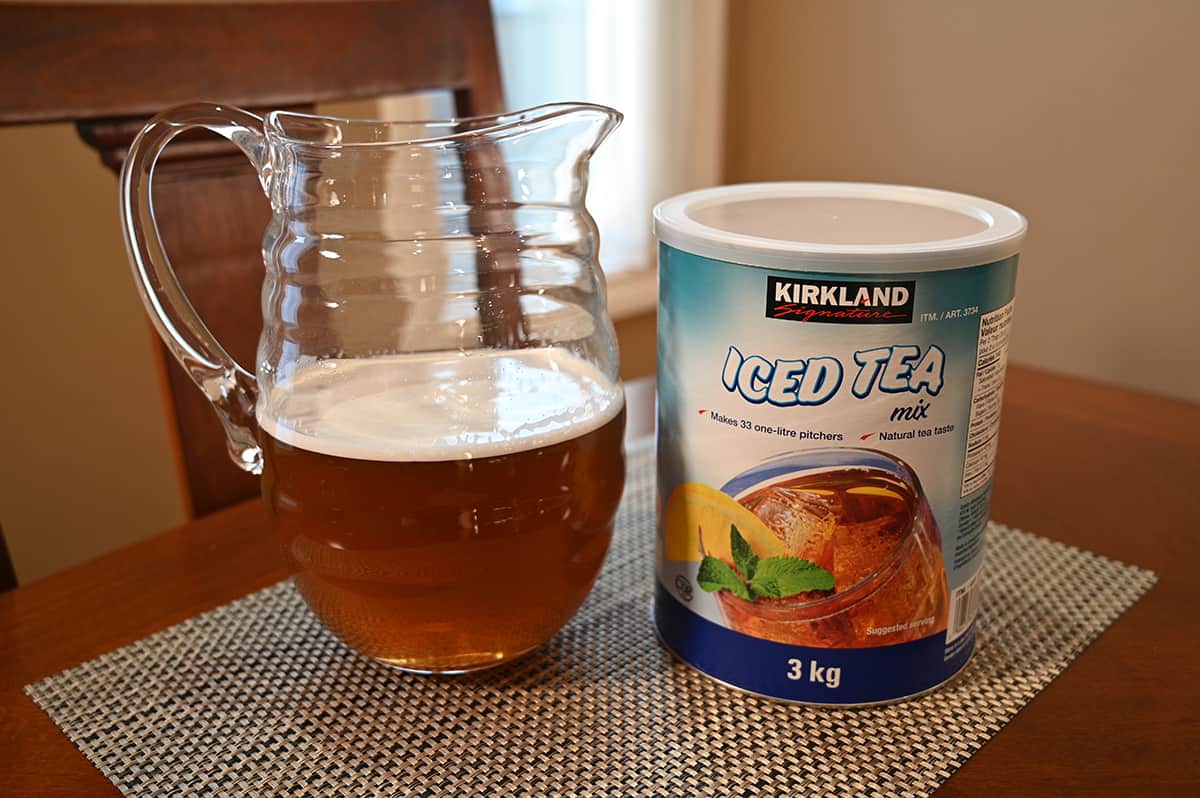 Taste
I prefer the Kirkland Signature Iced Tea Mix over Good Host. It's not too sweet and has a nice lemony flavor. It has a definite tea flavor and isn't overly artificial tasting. You can adjust the sweetness and flavor easily by adding less or more mix.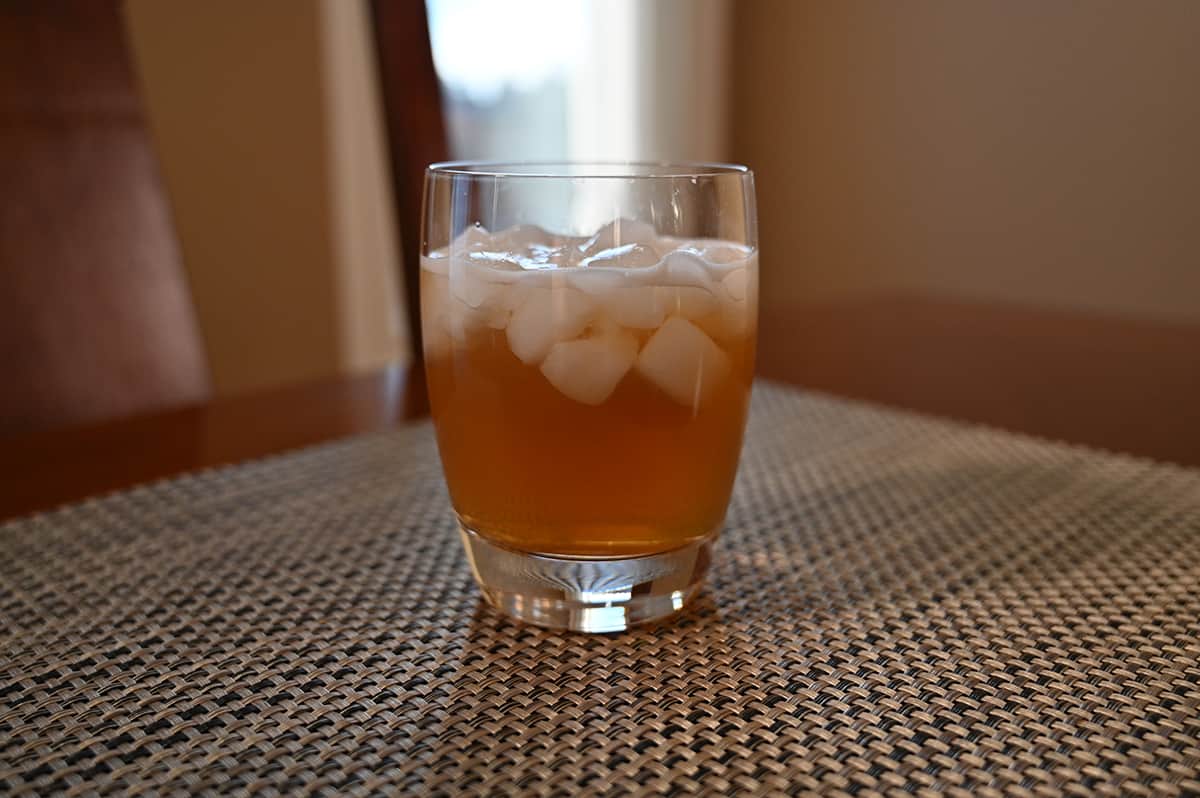 It's pretty refreshing but I do miss the bit of carbonation that's in Brisk or Nestea. I wouldn't say this mix is the most amazing thing to drink or as good as iced tea from a restaurant but it gets the job done!
Cost
The three-kilogram tub of mix costs $10.99 Canadian. This is pretty cheap considering that just one container makes 33 one-litre pitchers. If you're hosting a huge barbecue or party you could make a ton of iced tea for a lot cheaper than buying it.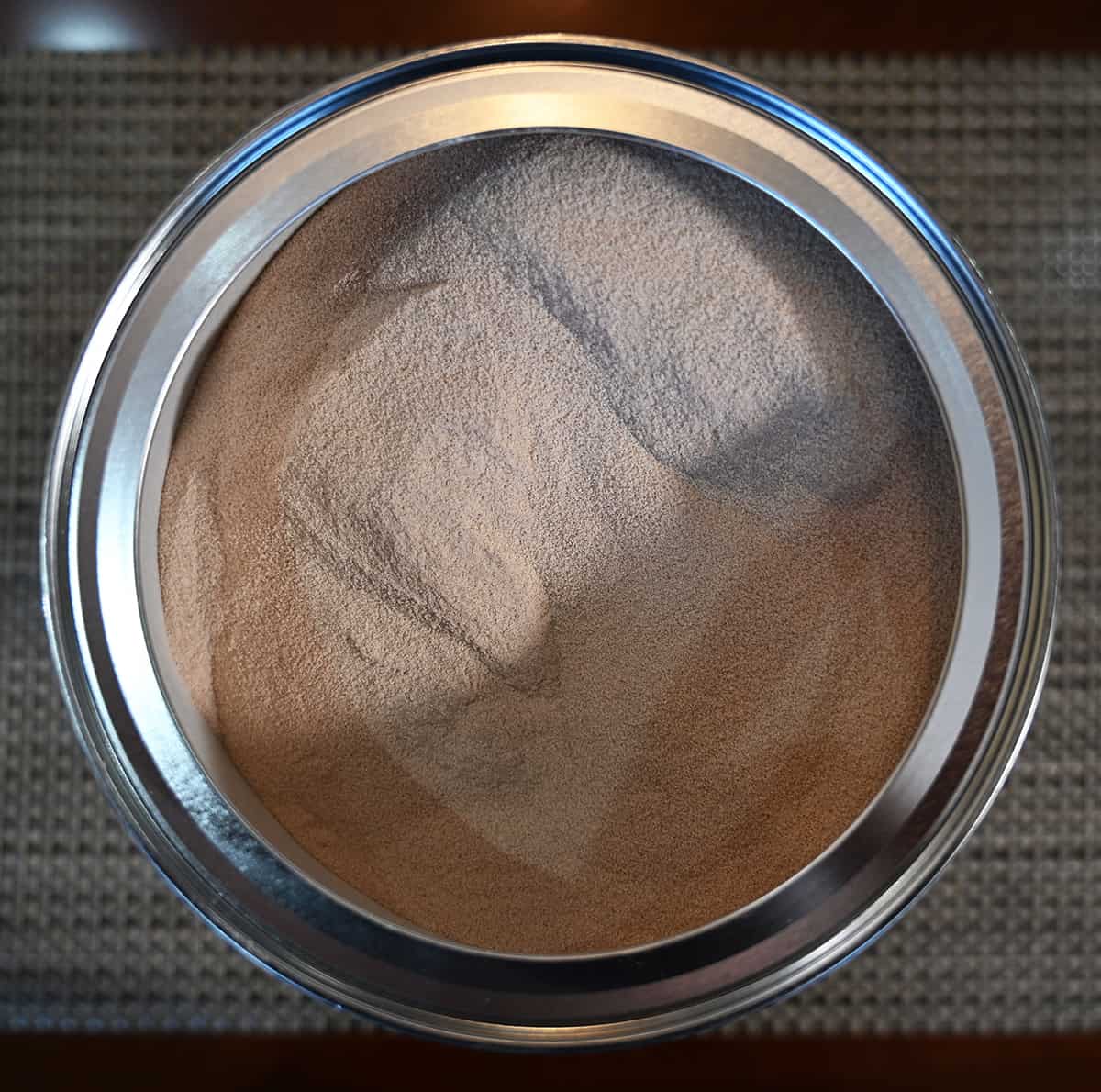 Convenience
To make a one-liter pitcher of iced tea you combine four heaping tablespoons with a liter of water. If you just want to make a single glass the recipe is two tablespoons of mix with one and a half cups of water.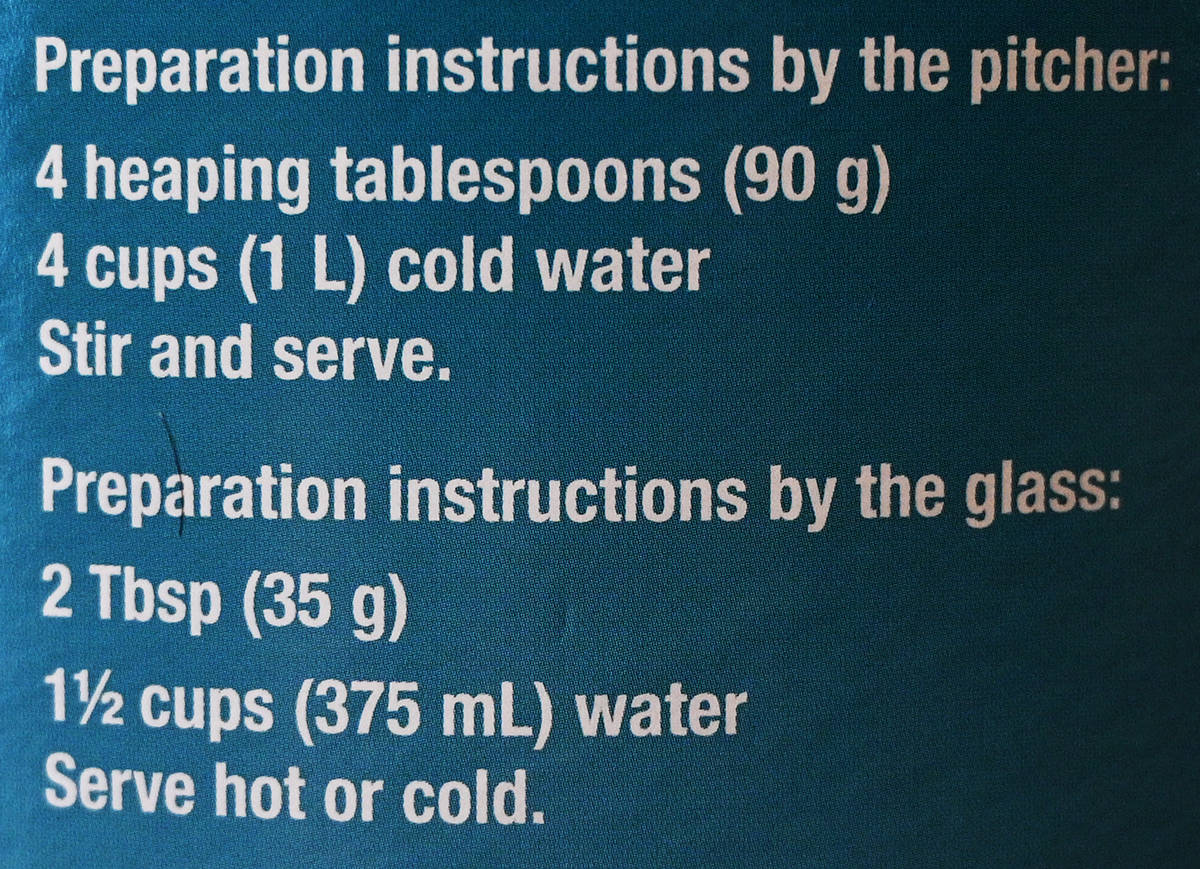 I tried the iced tea both hot and cold and I prefer it cold. As a teenager when I was sick instead of having hot tea or water I would have hot iced tea and found it would soothe my throat. The best-before date is 16 months from when we purchased it.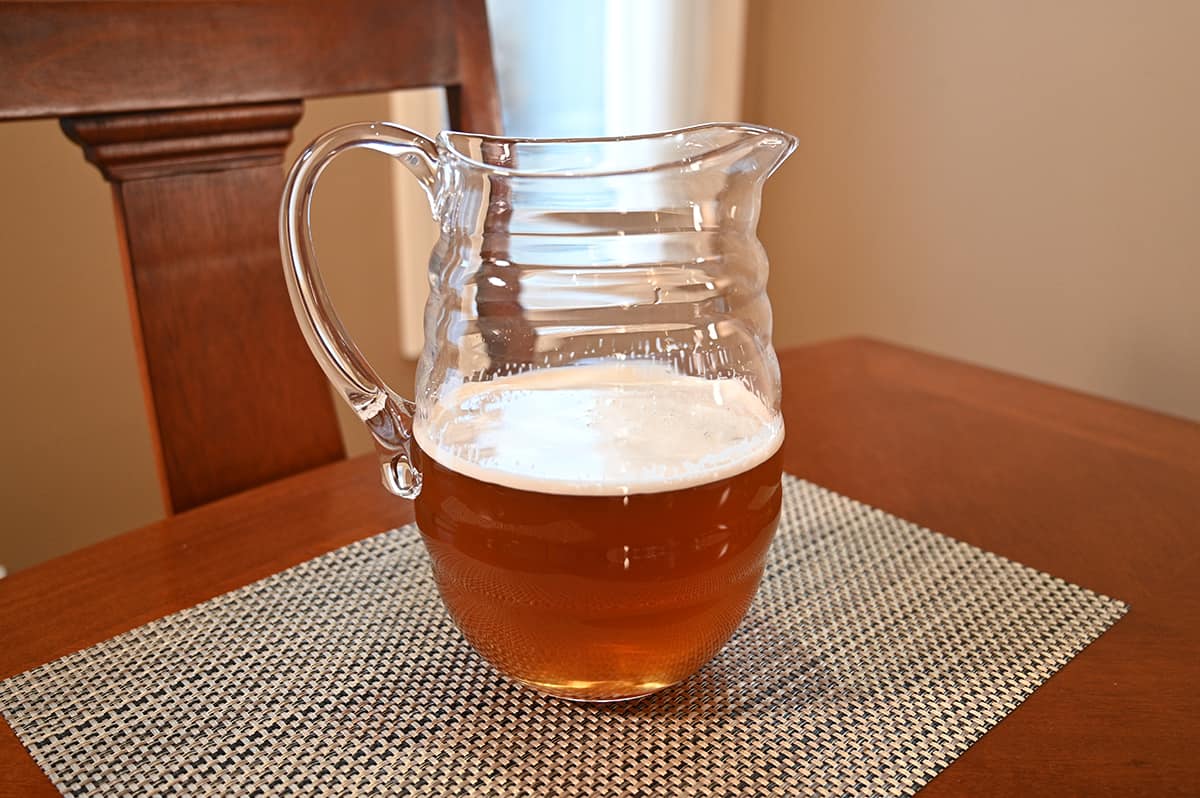 Nutrition
Calories
Two tablespoons of mix contains 140 calories, zero grams of fat, 35 grams of carbohydrates, zero grams of fibre, 33 grams of sugar and one milligram of sodium. Not surprisingly the first ingredient is sugar. This is definitely not healthy and is basically just sugar and carbs without any real nutrition.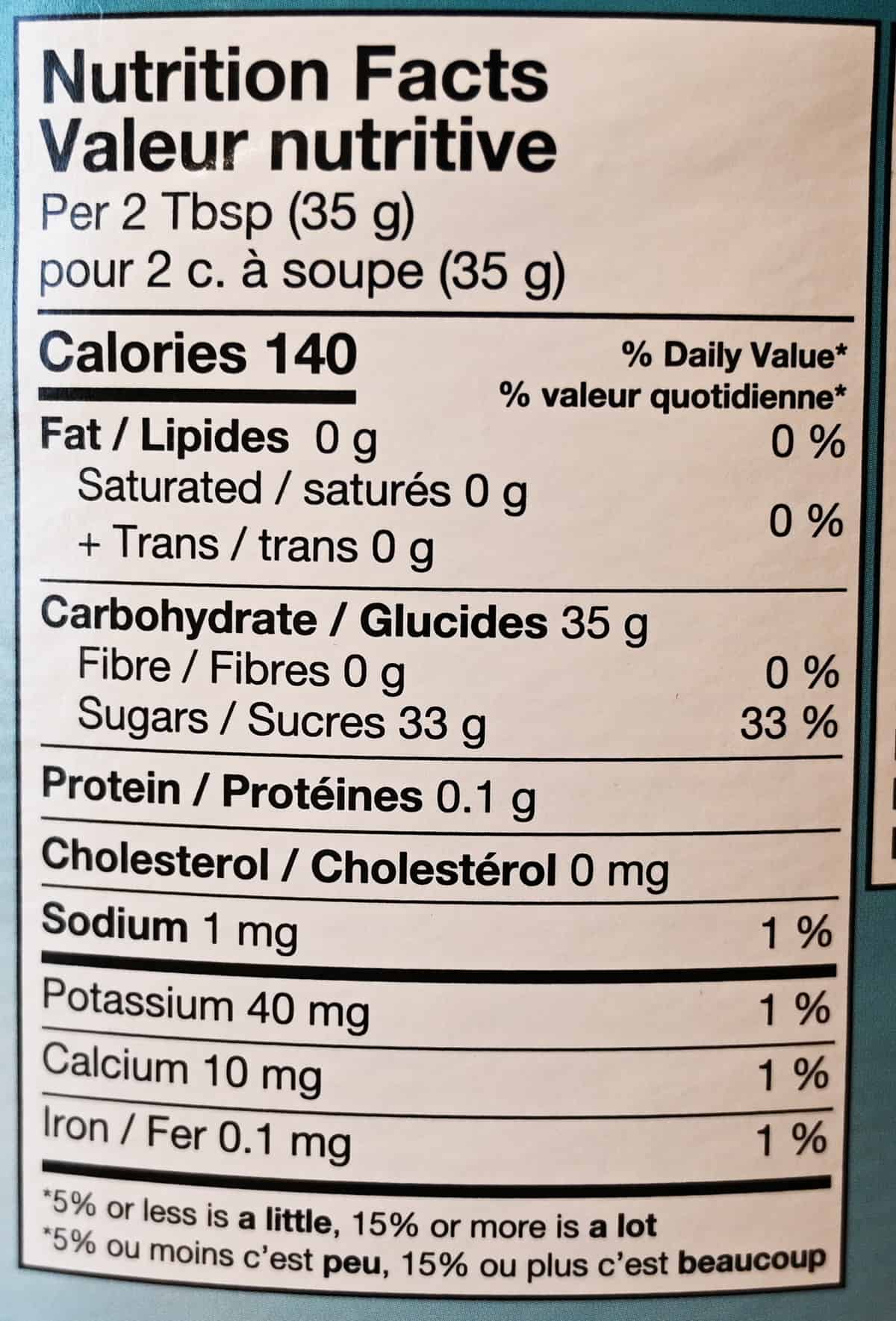 Ingredients
Not surprisingly the first ingredient is sugar. This is definitely not healthy and is basically just sugar and carbs without any real nutrition. Silicon dioxide is an anti-caking agent and tribasic is helps to reduce acidity in food. Calcium phosphate helps give a tart, sour taste to foods or enhances sweetness. All of these are additives.
I find it odd it may contain eggs, milk, soy and wheat.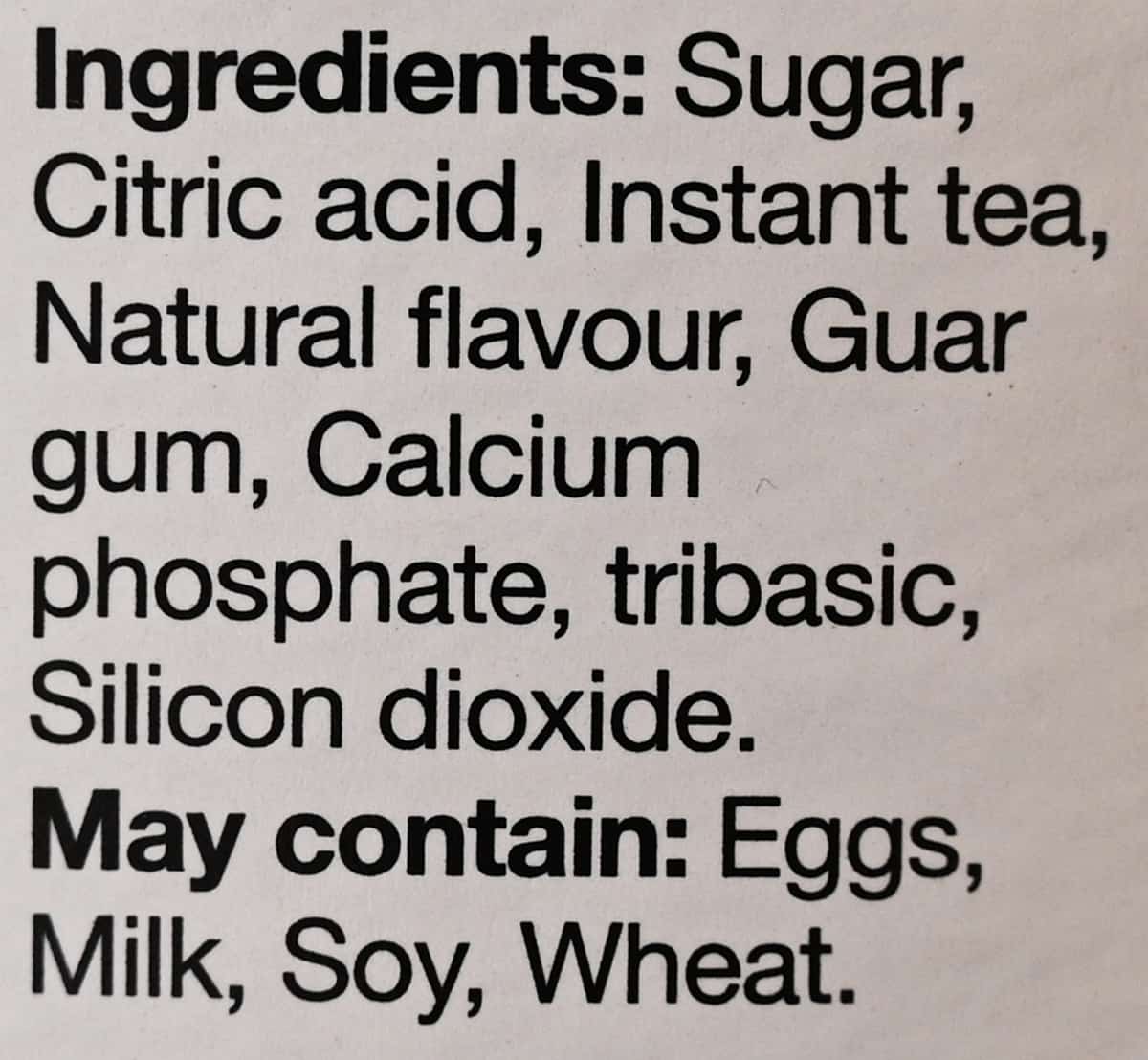 Scoring
Taste: 7/10
Cost: 10/10
Convenience: 10/10
Nutrition: 0/10
Overall
Give it a try!
This isn't as good as bottled iced tea, but it's way cheaper. I prefer it over Good Host iced tea powder. I recommend it if you're someone who loves iced tea mix or are hosting a big party.
Have you tried this iced tea mix? What do you think of it?
---
Please note that this review was not paid for or sponsored by any third party. This product was purchased by Costcuisine for the purpose of producing this review. The opinions in this review are strictly those of Costcuisine. Costcuisine is not affiliated with Costco or any of its suppliers. In the event that Costcuisine receives compensation for a post from the manufacturer of a product or some other third party, the arrangement will be clearly disclosed (including where the manufacturer of a product provides Costcuisine with a free sample of the product).