When I saw these Kirkland Signature Mini Raspberry Cakes with Buttercream Icing, my first thought was that the Costco bakery had taken their muffin tins and repurposed them. I chuckled a little bit thinking that Costco's famous giant muffins are equivalent to the size of a small cake (notice Costco didn't call them cupcakes!). Anyway, the muffins are pretty much like mini cakes already, but they don't have any icing and I've never seen a raspberry-flavored version. I love raspberry anything and thought these cute little cakes looked delicious, so I had to try them.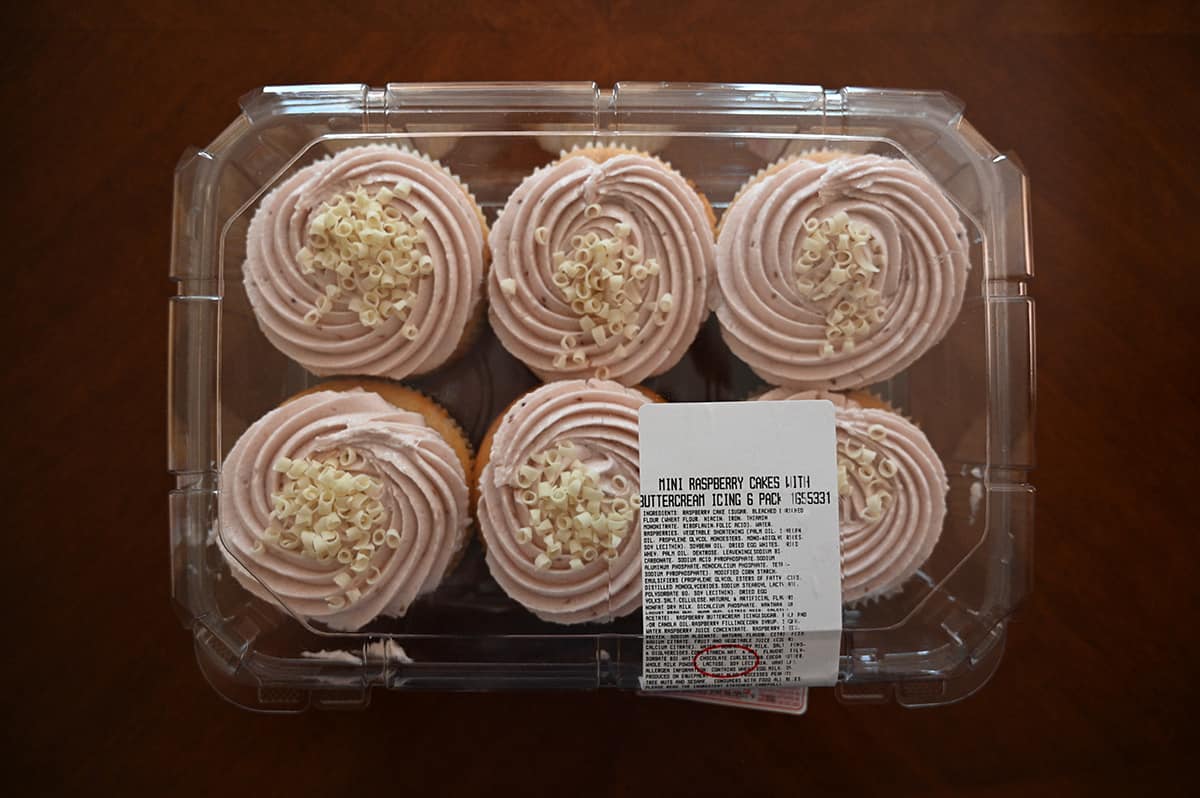 Other bakery items I love and recommend from Costco are the Kirkland Signature Maple Pecan Coffee Cake, Kirkland Signature Tuxedo Cake, Kirkland Signature Almond Danishes, Kirkland Signature Pumpkin Pie, Kirkland Signature Cheese Buns, Kirkland Signature Ciabatta Buns and the Kirkland Signature Chocolate Lover's Cookie Pack.
Location in Store
These mini cakes are located in the unrefrigerated bakery section at Costco. I bought them at the Kalispell, Montana Costco and the item number is 1655331.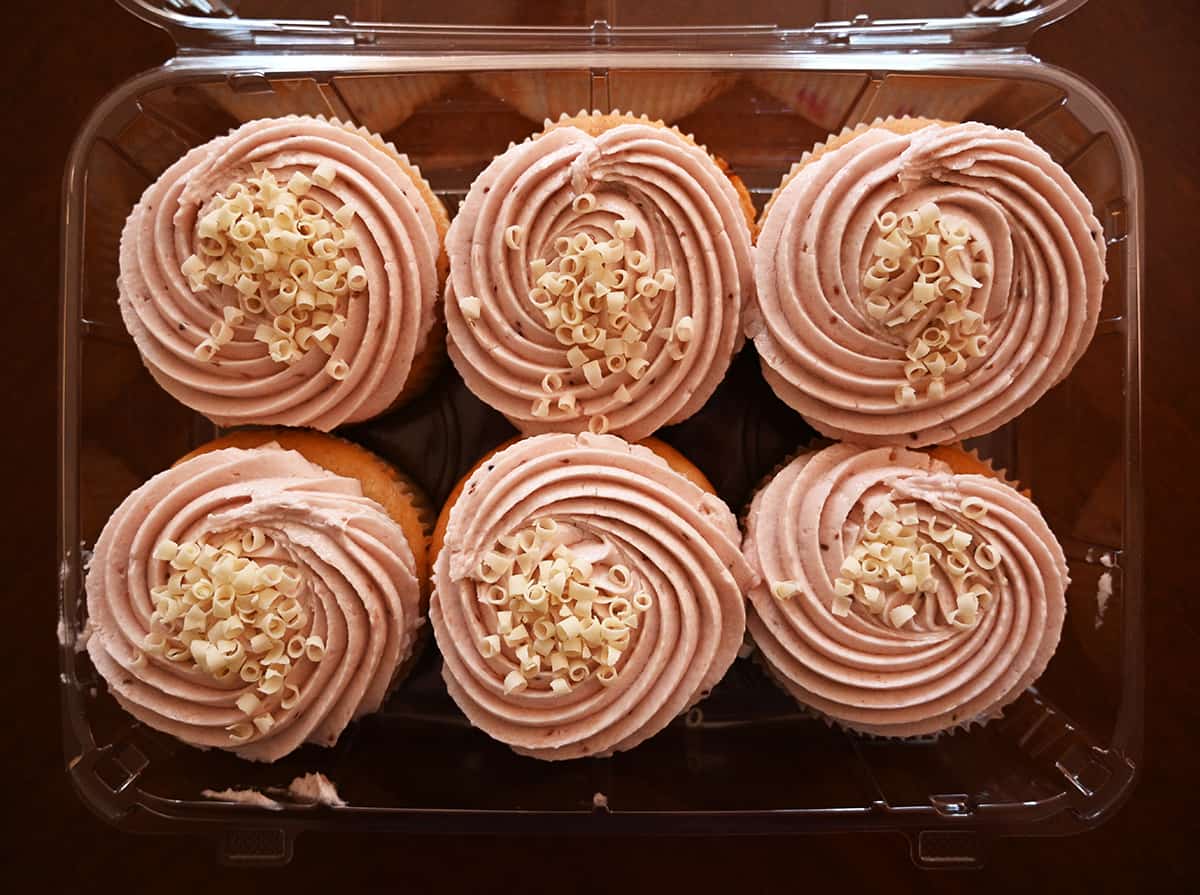 Taste
The first thing I thought of when I saw these Mini Raspberry Cakes is that Costco decided to turn their muffins into mini cakes! I'm pretty sure they're baked in the same pan as the muffins. They're beautifully decorated though! They look like they belong on a dessert table at a bridal shower, wedding or baby shower.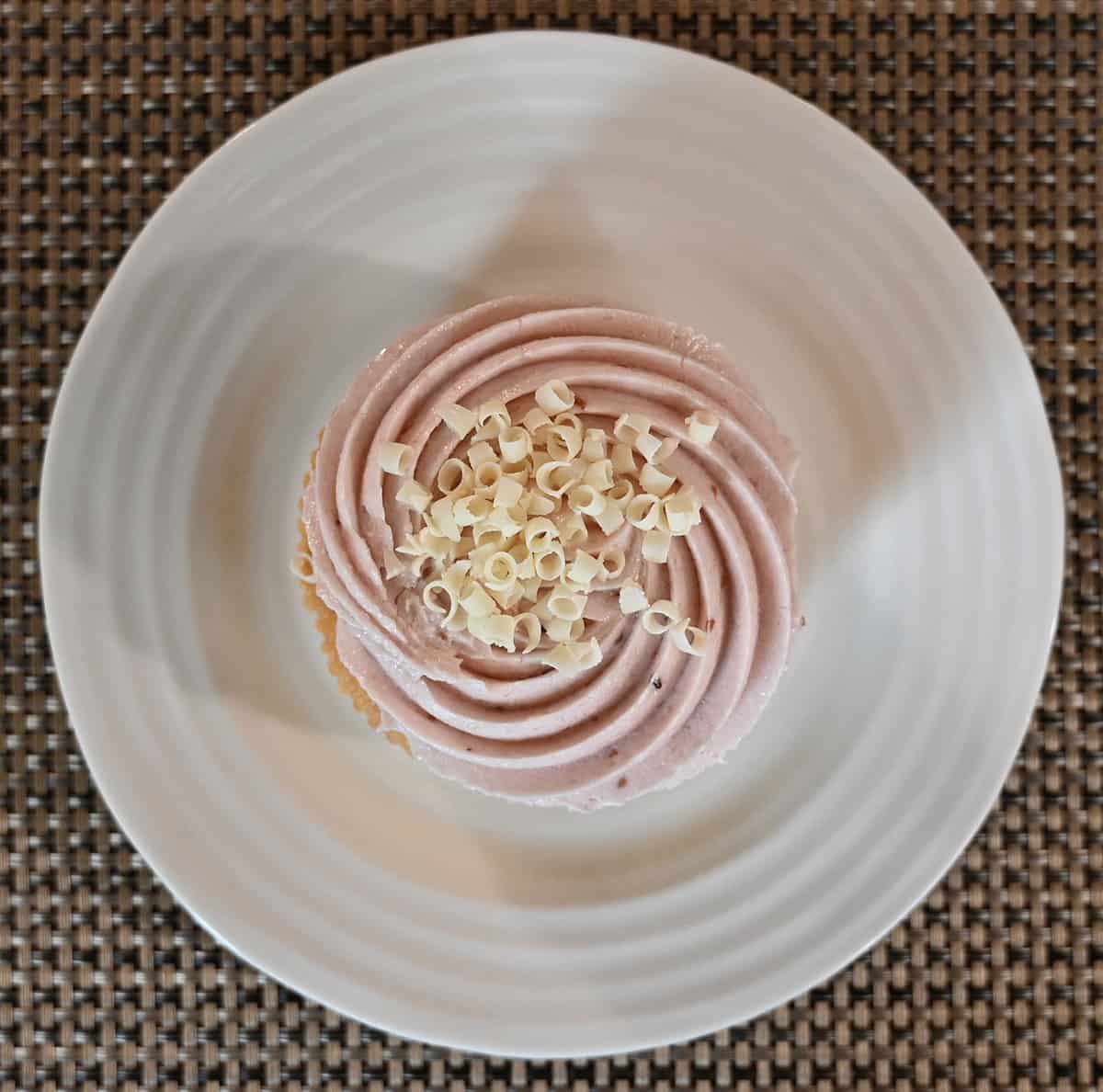 The cake itself is okay – I think it's basically an angel food cake with raspberries mixed in. The cake itself doesn't have a raspberry flavor, but you get a tiny amount of that from the actual raspberries in it. There aren't very many raspberries in the cake and they can be a bit unevenly distributed.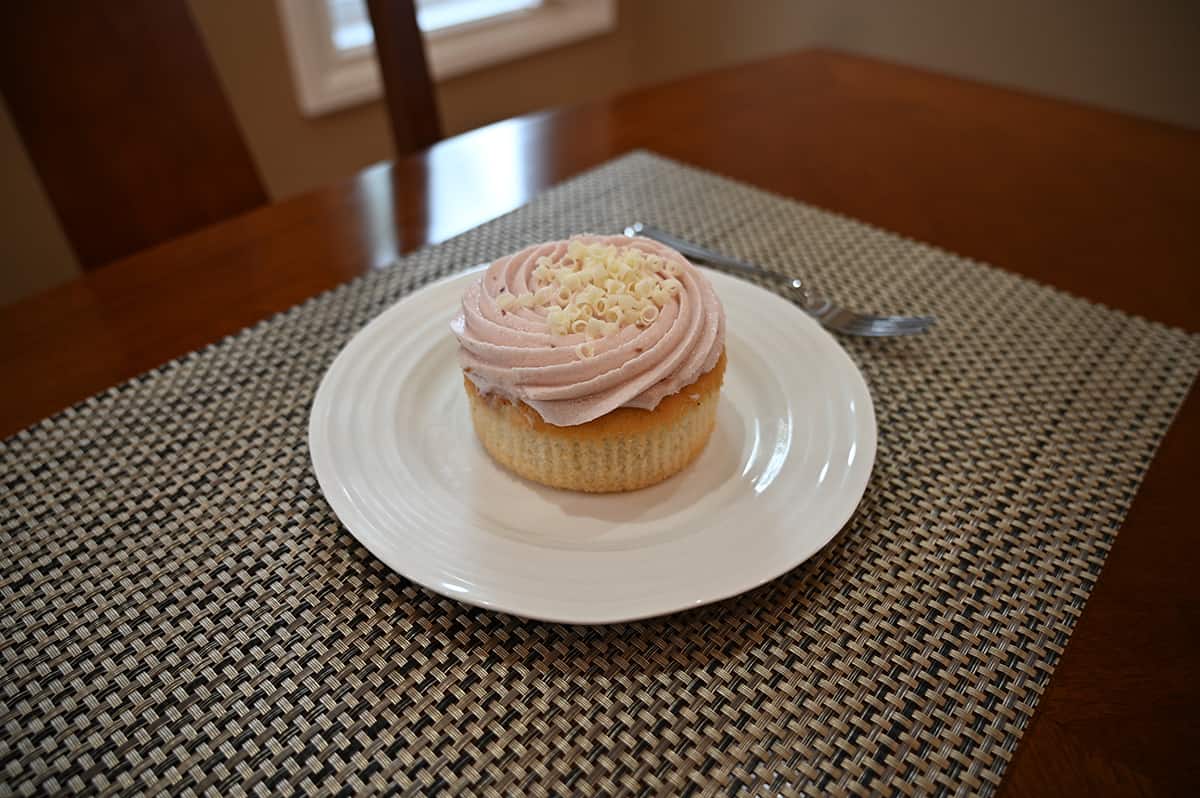 The buttercream icing isn't great. It's too sweet and has a little bit of raspberry flavor. I will mention that I haven't been eating a ton of sugar lately so that may be why I find it so sweet but my husband agreed he also thought it was very sugary.
Another thing about the icing is that it left a sort of film in my mouth that I didn't enjoy. The raspberry flavor is artificial in the icing but that kind of matches the rest of the cake. I think the ratio of icing to cake is about right, though some might think there's too much icing.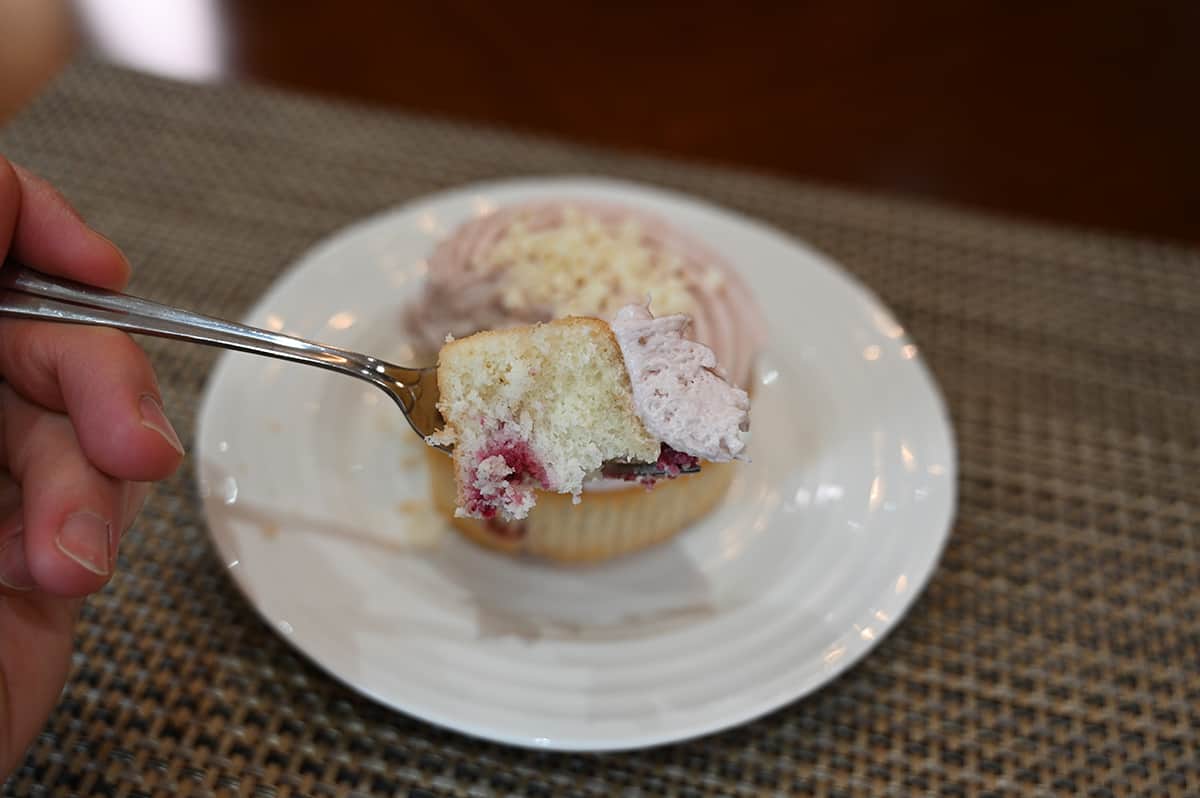 The white chocolate curls on top are also very sweet, but good. You probably won't notice them too much if you're taking bites of the whole thing.
Cost
The six-pack of mini cakes normally costs $9.99 USD at Costco. They were on sale for a dollar off when I bought them, so I paid $8.99 USD. For that price, you get six Costco muffin-size cakes with a generous amount of icing on them.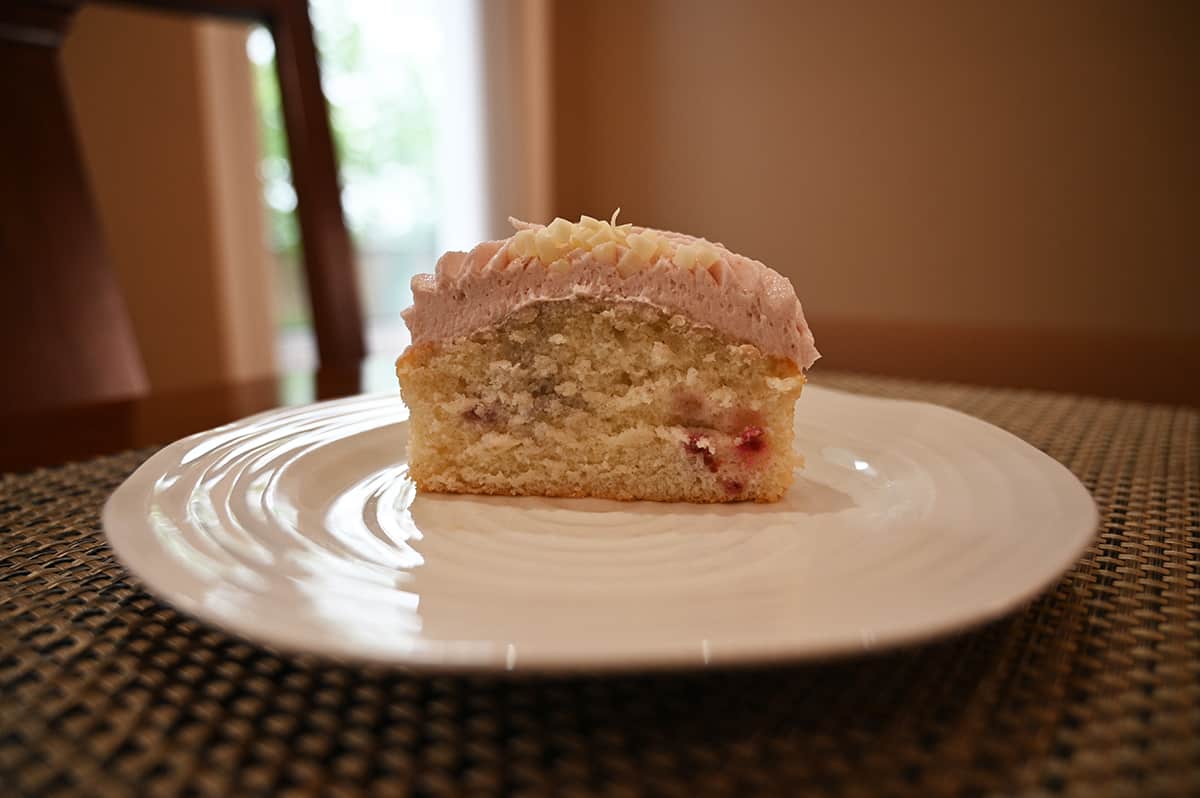 Convenience
The best-before date listed on the mini cakes is four days from when I purchased them. They don't need to be kept refrigerated but I noticed after the second day on my counter they had become really moist and almost soggy.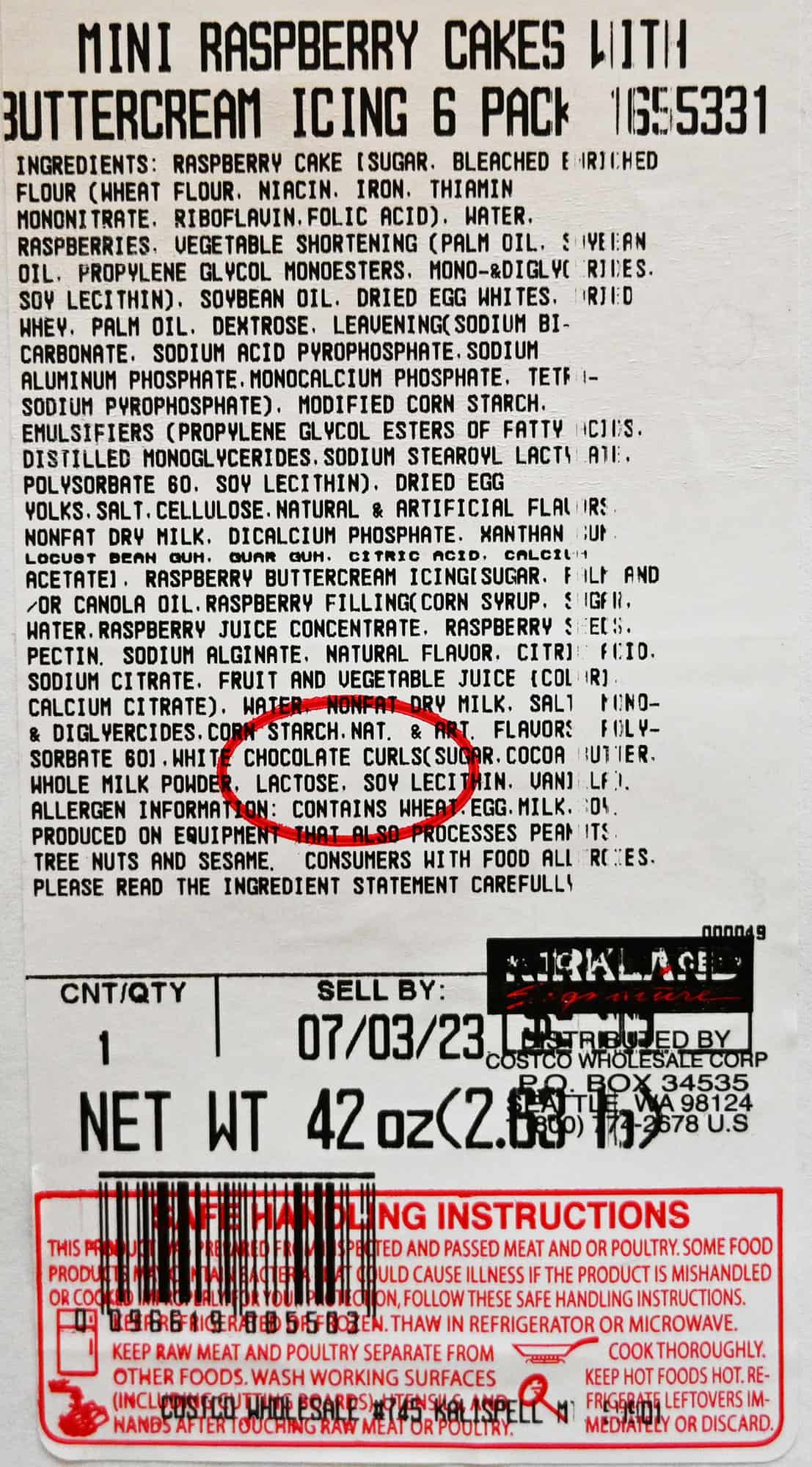 As I said earlier, these are aesthetically pleasing, so they'd be awesome at a bridal shower, baby shower or on any dessert table. I think kids would like them because they're giant and yummy-looking, but I bet they'd only take a few bites.
Nutrition
Calories
Half a mini cake contains 360 calories, 16 grams of fat, 320 milligrams of sodium, 53 grams of carbohydrates, one gram of fiber, 40 grams of sugar and three grams of protein. If you eat a whole cake that's 80 grams of sugar and 720 calories!
Ingredients
There are a ton of ingredients in the raspberry mini cakes that I don't love seeing. Palm oil, soybean oil, artificial flavors, corn syrup and a lot of chemical additives. The cake part does contain raspberries but that's the only healthy ingredient in the cakes.
The cakes contain wheat, egg, milk and soy and may contain peanuts, tree nuts and sesame.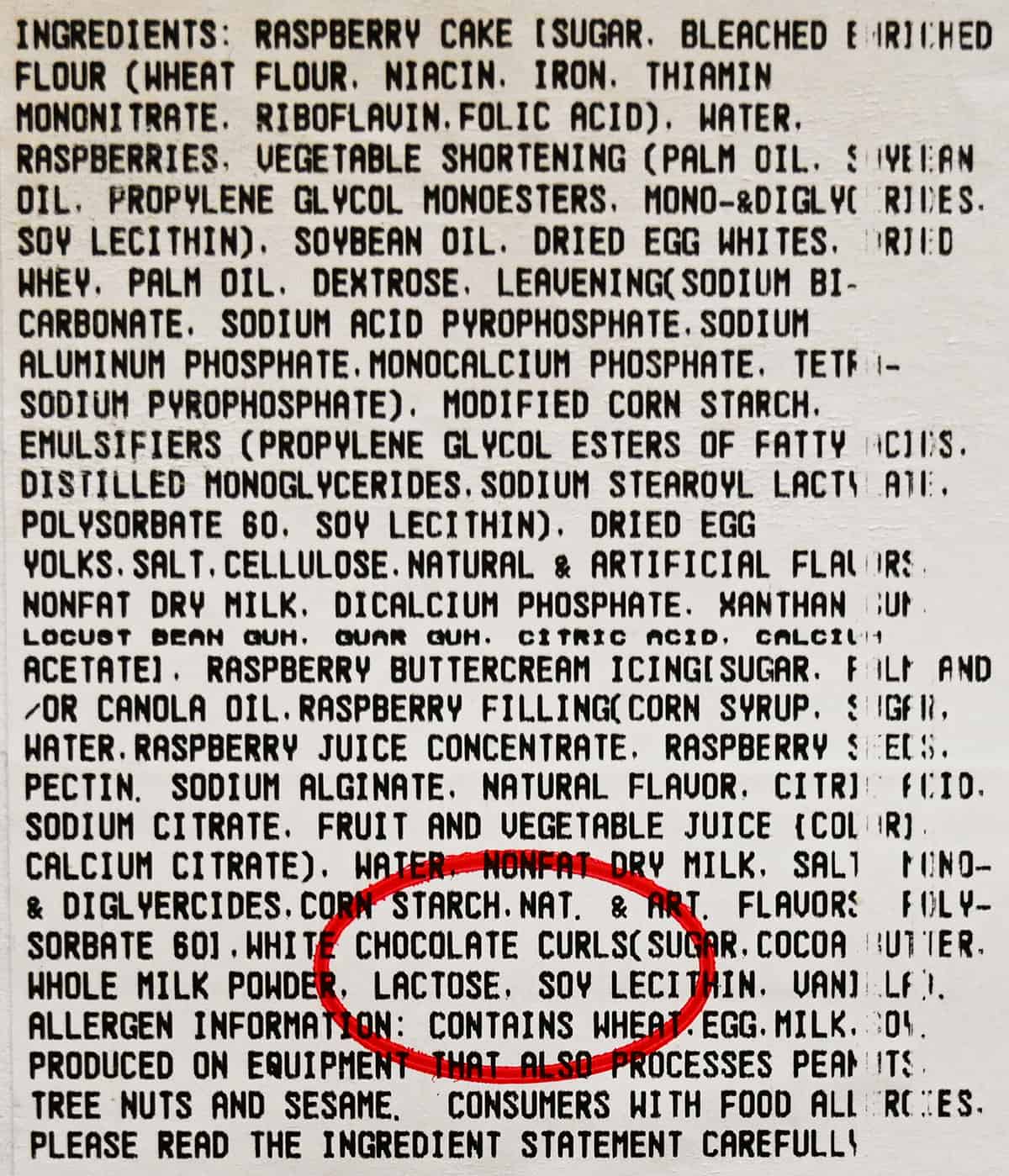 Scoring
Taste: 5/10
Cost: 6/10
Convenience: 10/10
Nutrition: 0/10
Overall
Walk on by!
When I saw these little raspberry cakes, I thought they looked great. Unfortunately, they're pretty sweet and artificial tasting. A small amount is somewhat enjoyable, but the appeal fades fast. Lots of people will probably buy them because they look so great, but I think many will be disappointed when they try them.
Have you tried these mini cakes from Costco? What did you think of them?
---
Please note that this review was not paid for or sponsored by any third party. This product was purchased by Costcuisine for the purpose of producing this review. The opinions in this review are strictly those of Costcuisine. Costcuisine is not affiliated with Costco or any of its suppliers. In the event that Costcuisine receives compensation for a post from the manufacturer of a product or some other third party, the arrangement will be clearly disclosed (including where the manufacturer of a product provides Costcuisine with a free sample of the product).