Are you a big peanut butter fan but worry about how many calories and how much fat it has? The Costco PB Fit Peanut Butter Powder has 87% less fat than traditional peanut butter but does it have the same delicious flavor?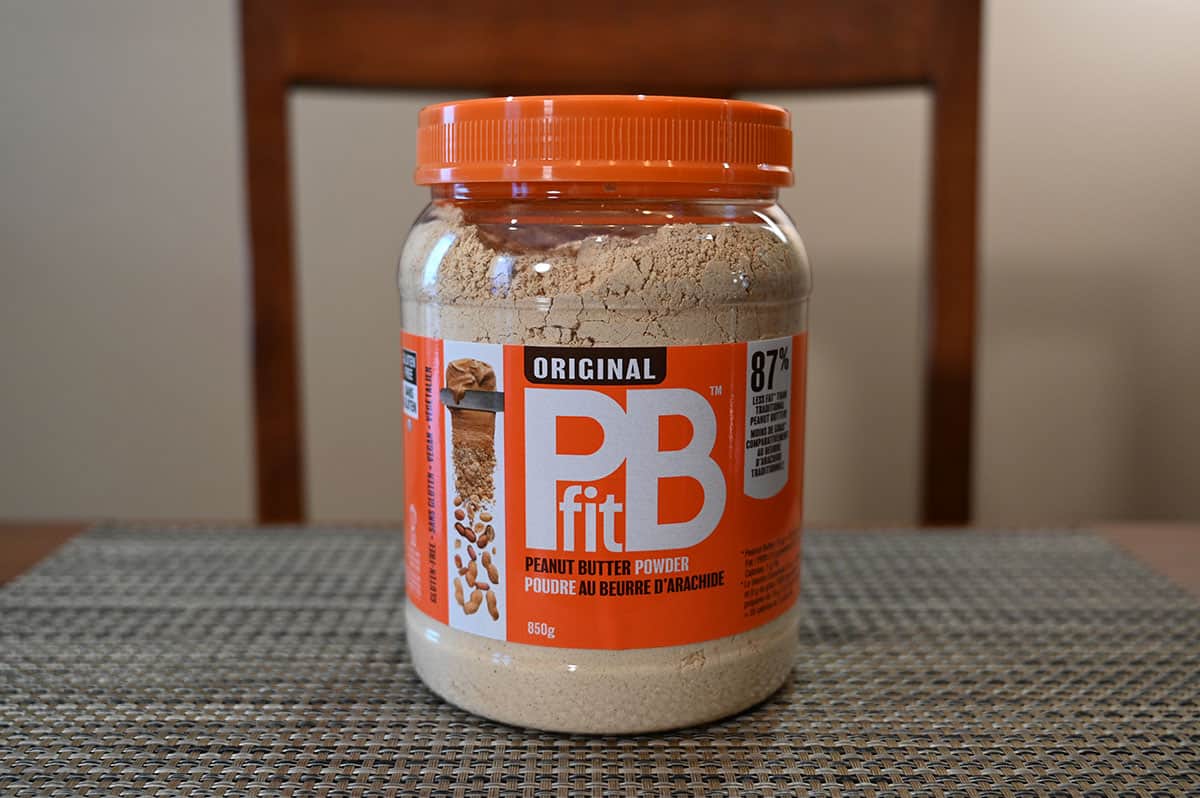 I'm a big peanut butter fan and don't mind the healthy fat in it one bit but I wanted to try this PB Fit Peanut Butter Powder from Costco because I thought it would be awesome to add to oatmeal and smoothies.
Other nutty products from Costco are the Kirkland Signature Mixed Nut Butter with Seeds, Savanna Orchards Country Club Nut Mix, Kirkland Signature Honey Roasted Macadamia Nuts, Kirkland Signature Natural Peanut Butter, Kirkland Signature Peanut Butter Cookies, Kirkland Signature Nut and Seed Brittle, PB2 Powdered Peanut Butter, Nuts for Nature Nut and Seed Butter and the Kirkland Signature Almond Butter.
Location in Store
You can find this powdered peanut butter in the aisle with the other nut butter, jam and syrup. The item number is 1193520.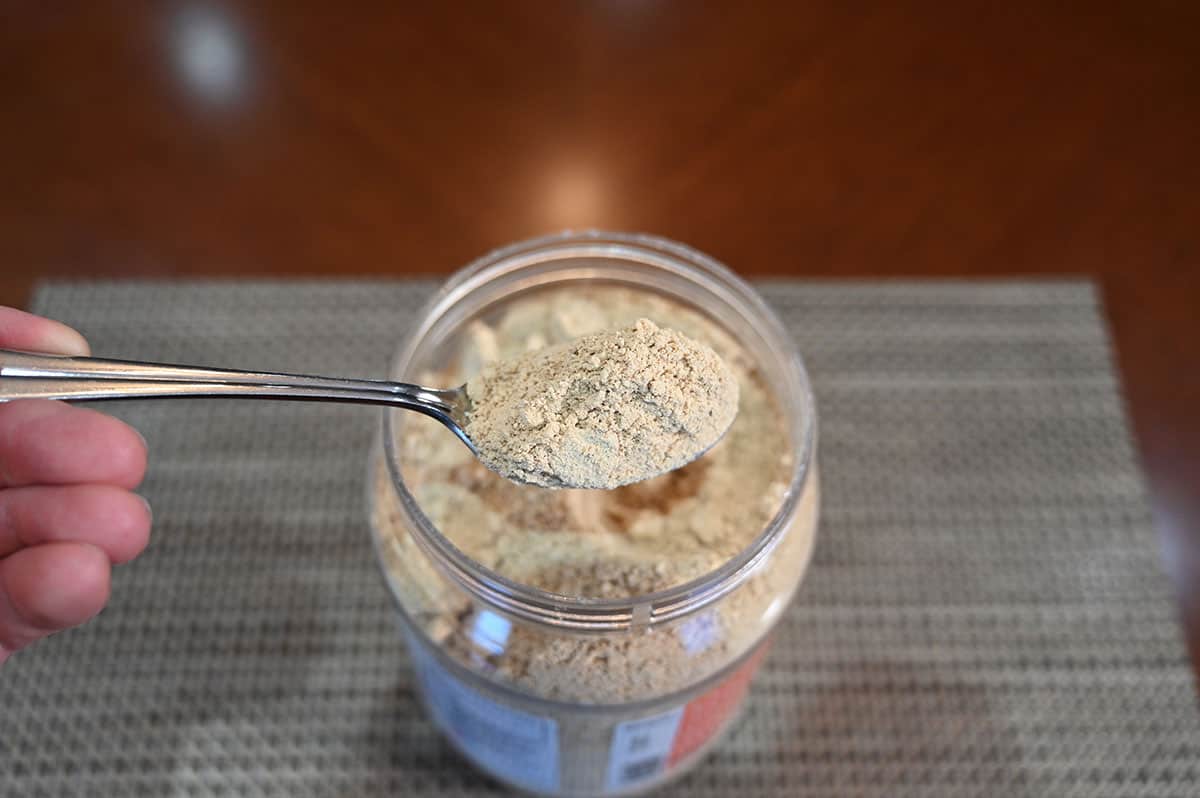 Taste
I love peanut butter but can't say I enjoy this as much as regular peanut butter, not even close. I find the powdered peanut butter really sweet tasting.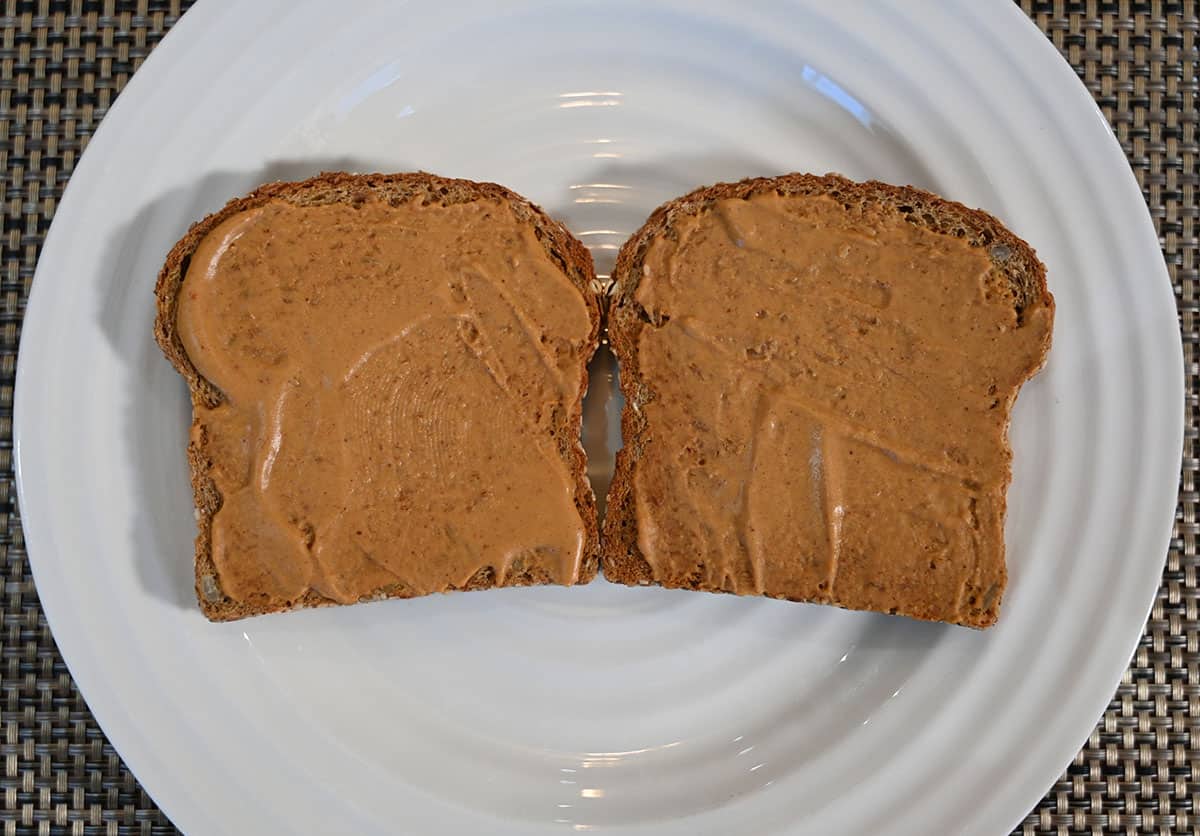 I followed the recipe on the container and the consistency of the PB Fit is thinner than I would like. It's quite runny. I also notice a chalky taste as well as an artificial flavor, not like natural peanut butter.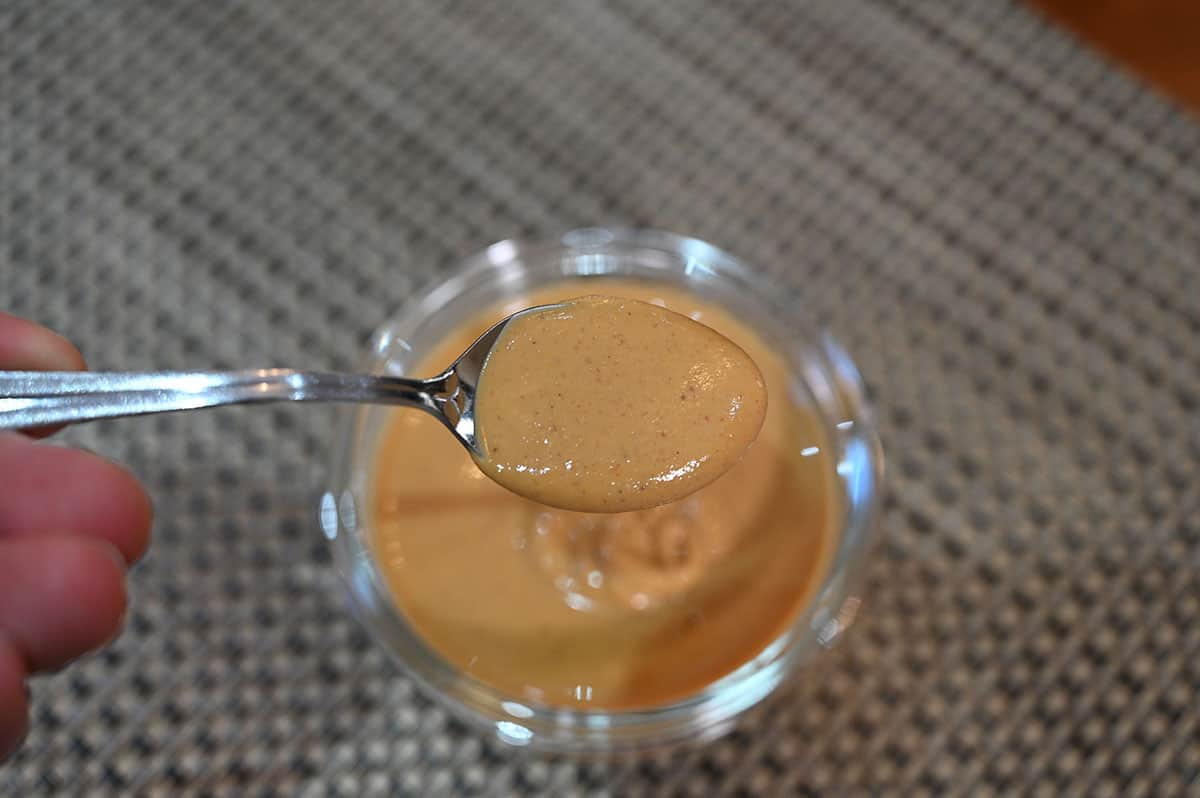 The PB Fit doesn't taste bad, it just isn't nearly as good as natural peanut butter. I tried some spread on toast and found it was really lacking in flavor. I find natural peanut butter very flavorful.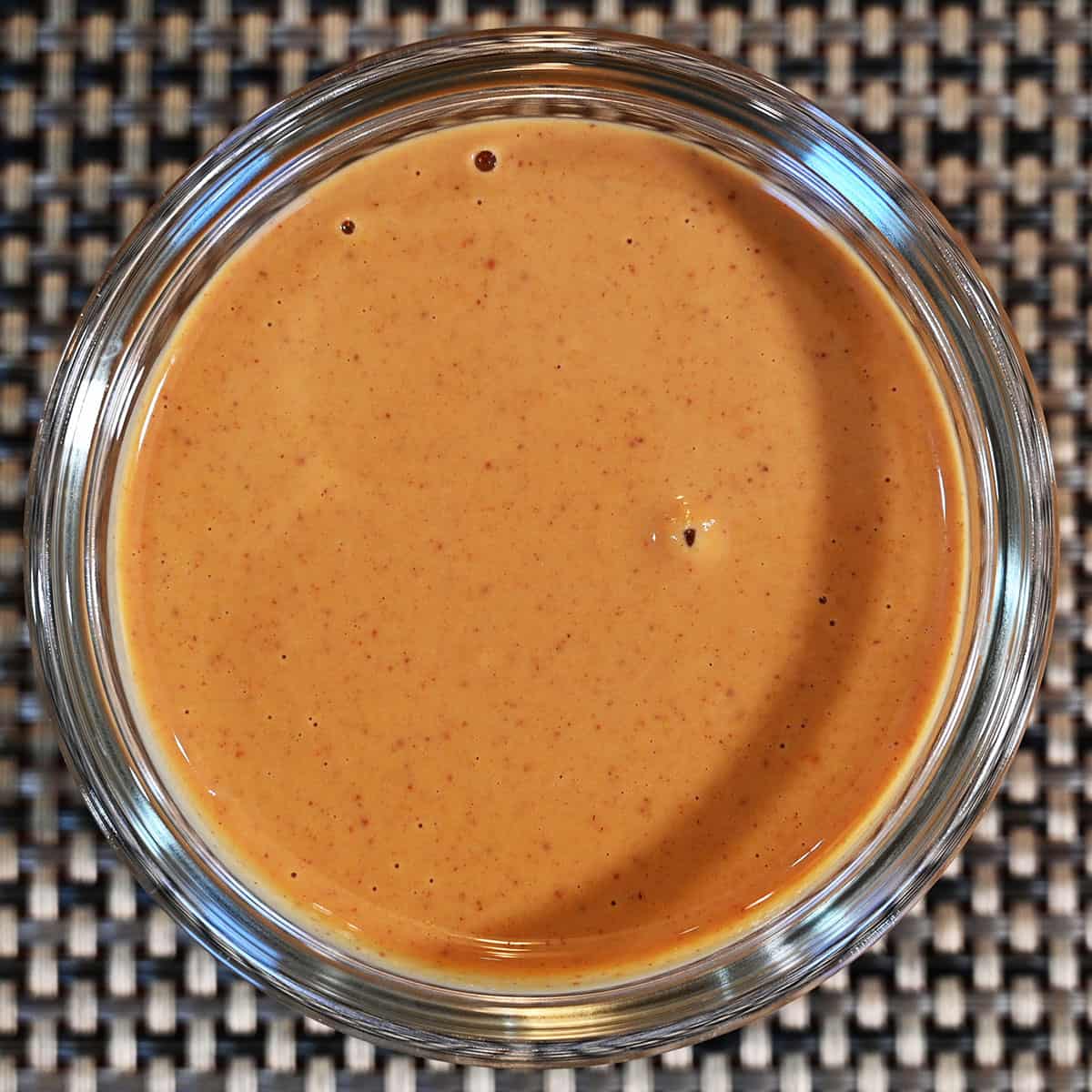 Cost
The 850-gram container costs $12.99 Canadian which seems expensive but I think the price is related to it being marketed as a lower-calorie, healthier substitute for peanut butter.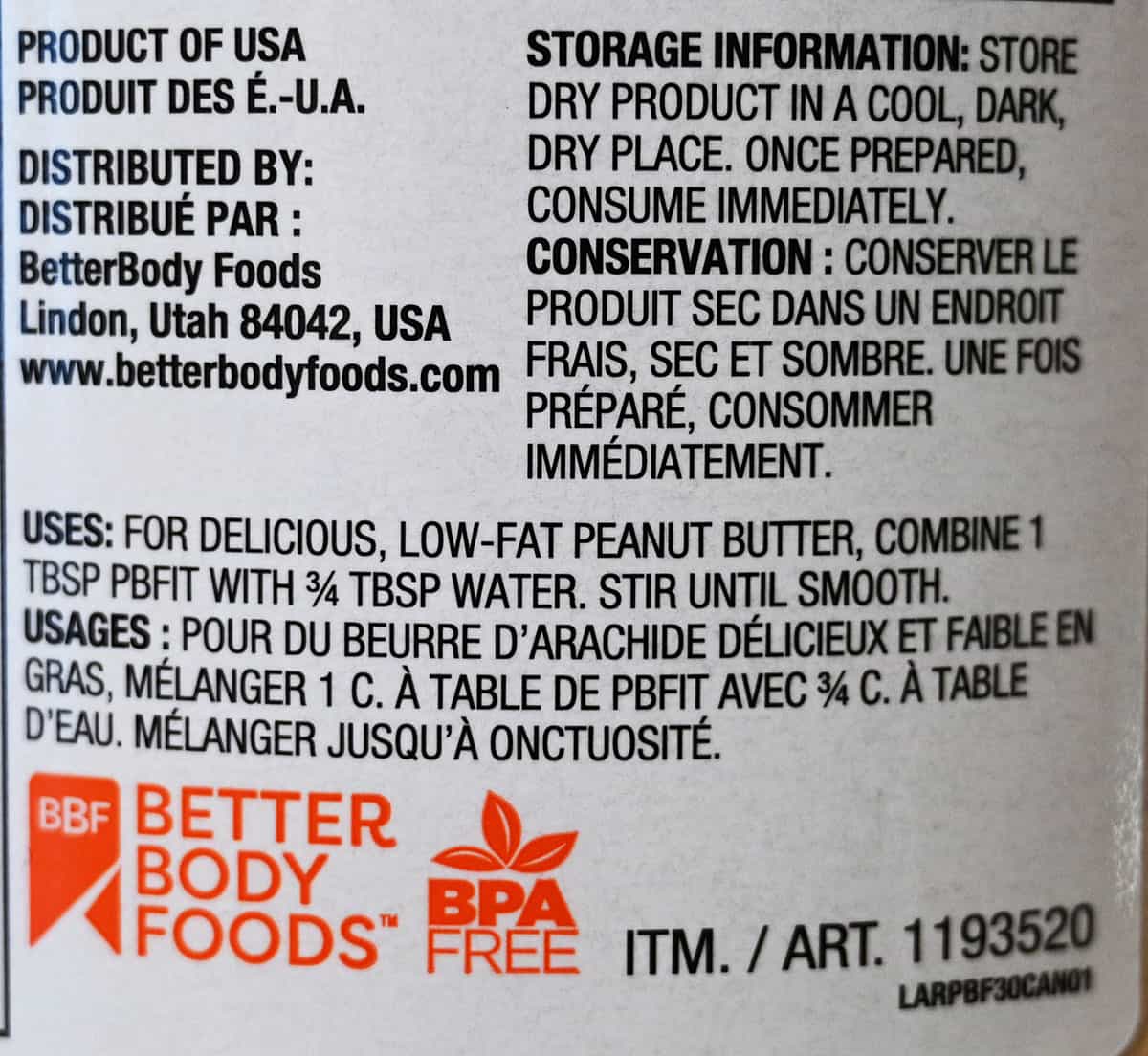 Convenience
The best-before date listed on the container is 17 months from the date I purchased it. The powder should be stored in a cool, dry, dark place and if the powder has been mixed it needs to be consumed immediately.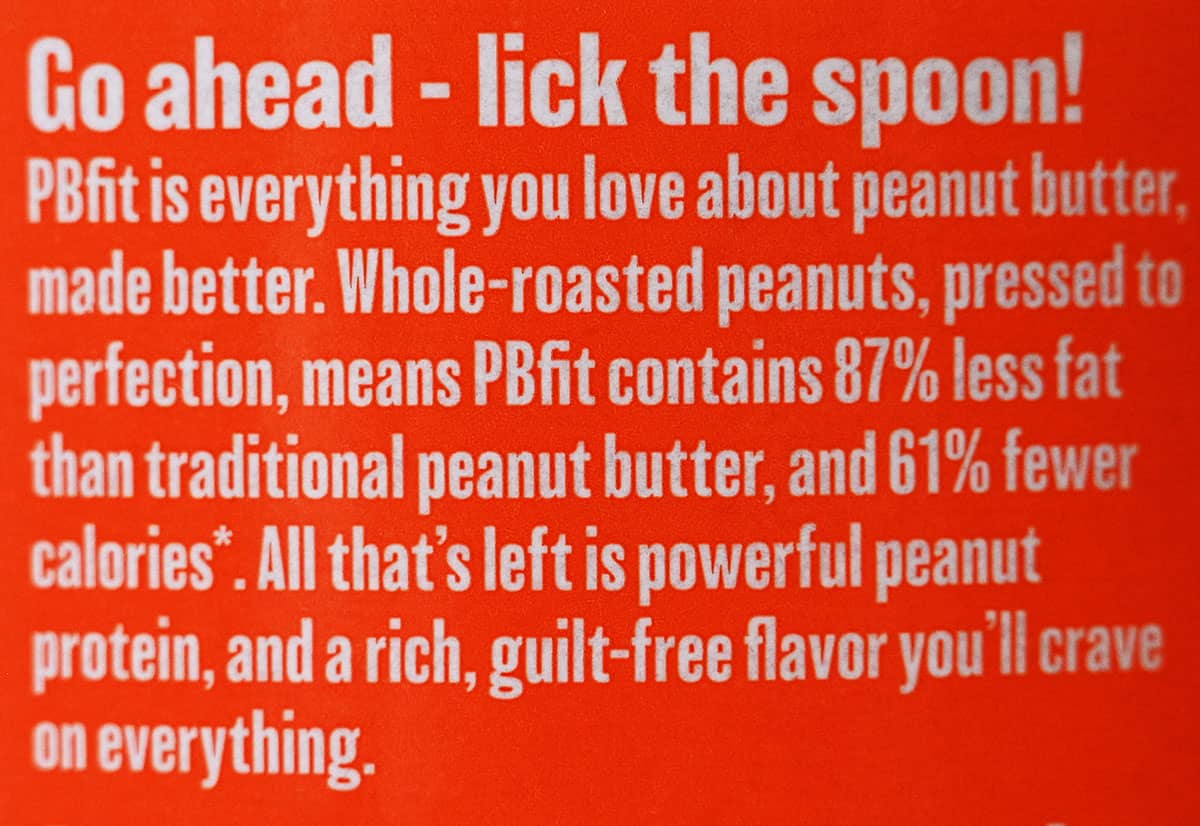 There are many ways to use powdered peanut butter like in oatmeal, smoothies, on toast, mixed with yogurt or in baking. You don't have to prepare the peanut butter to add it to smoothies or oatmeal, I just would sprinkle a little bit of powder in.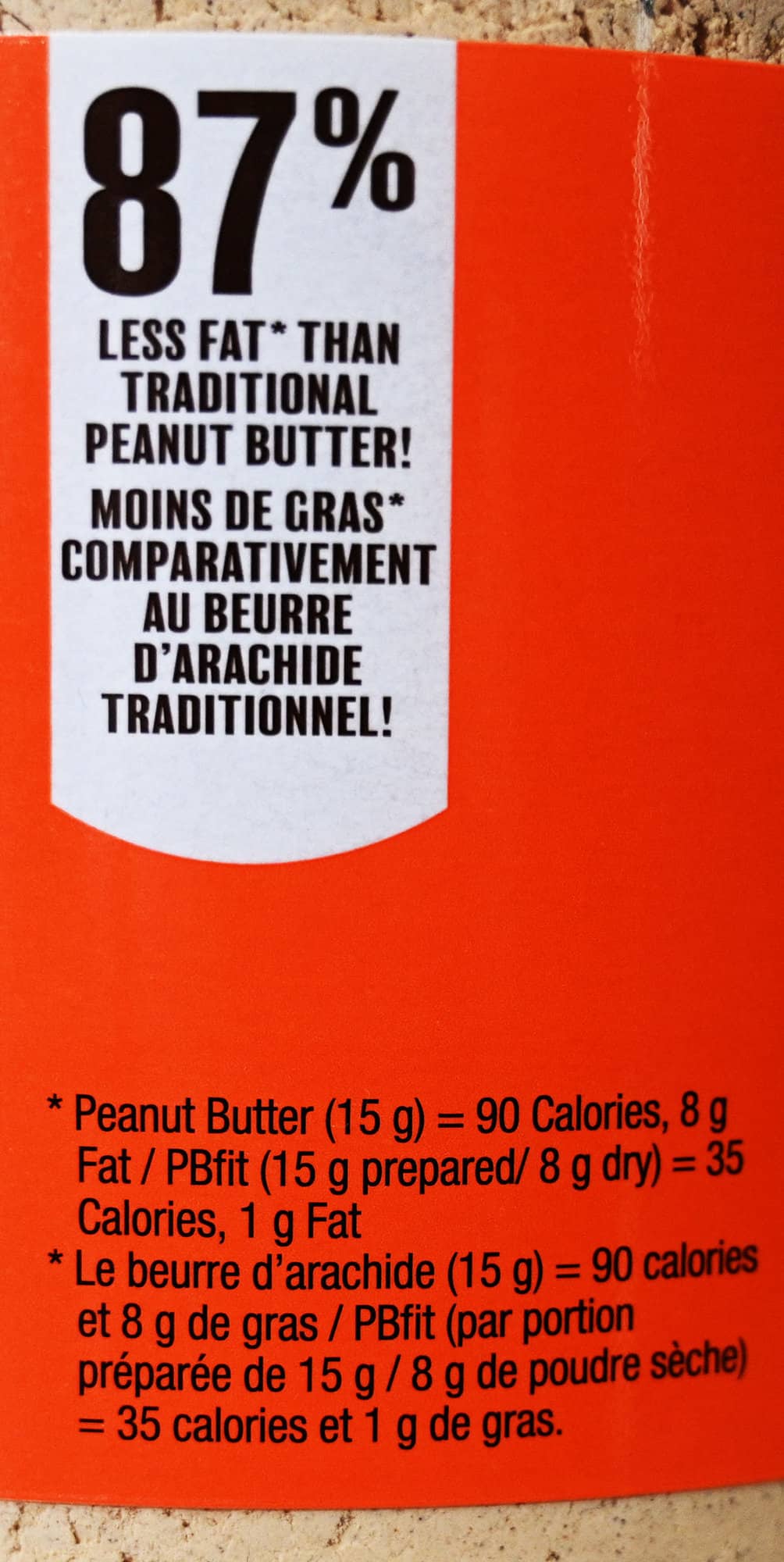 Nutrition
Calories
One tablespoon of powdered peanut butter contains 35 calories, one gram of fat, three grams of carbohydrates, one gram of fibre, one gram of sugar, four grams of protein and 75 milligrams of sodium. That's actually quite a bit of protein for not that many calories, fat or sugar!
If you're trying to lose weight or watch your caloric or fat intake this is a great way to still enjoy peanut butter for a lot fewer calories and fat.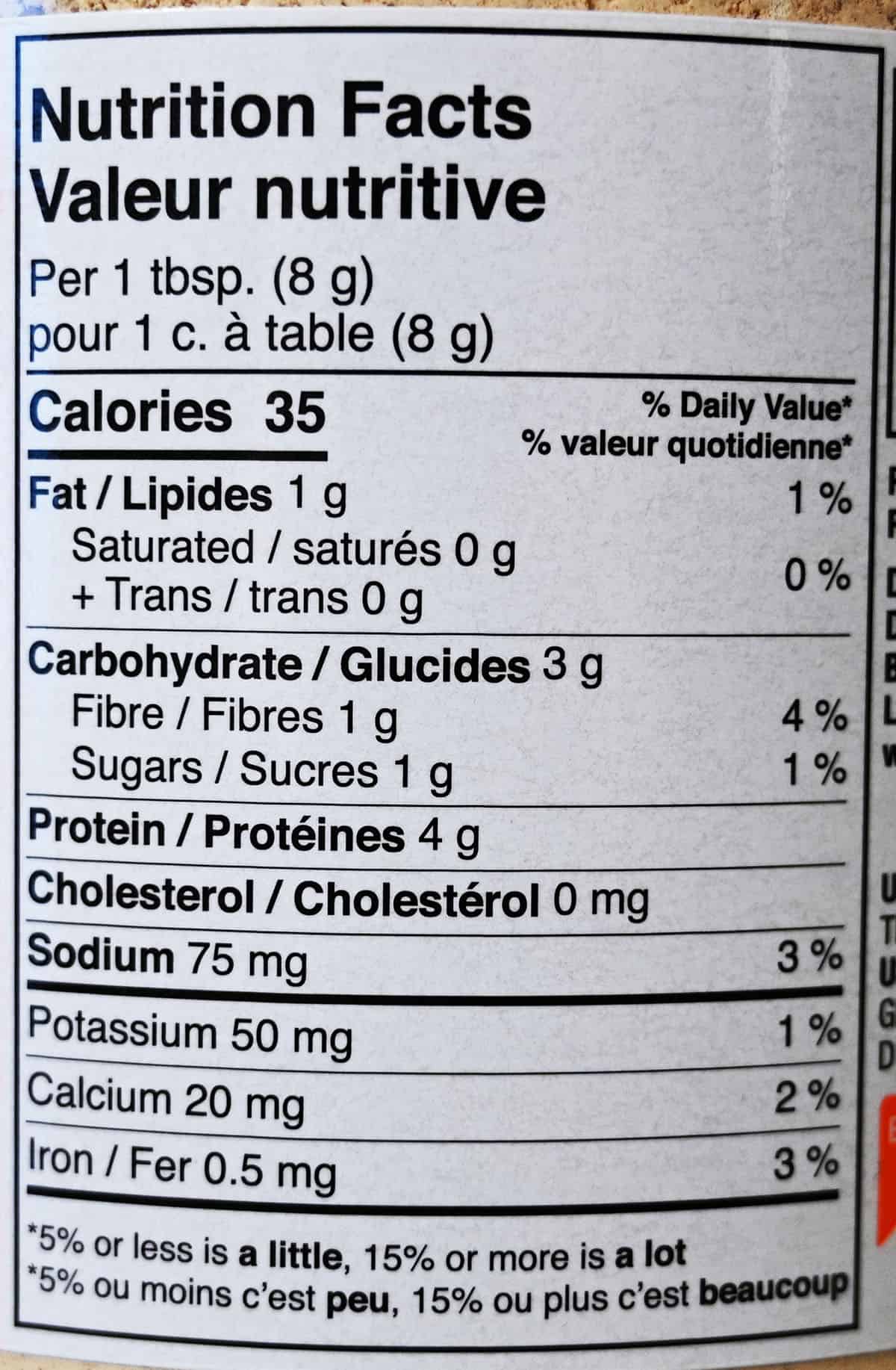 Ingredients
There are only three ingredients in the Costco PB Fit Original Peanut Butter Powder. If you don't know, coconut palm sugar is made from coconut palm sap and although it may seem healthy it's really not much better than cane sugar. All natural peanut butter doesn't have any added sugar.

Scoring
Taste: 7/10
Cost: 8/10
Convenience: 10/10
Nutrition: 8/10
Overall
Give it a try (if you're watching your calories or fat intake and want to enjoy something similar to peanut butter).
I prefer regular peanut butter but if I'm looking for a bit of peanut butter flavor in oatmeal or smoothies and am trying to keep it a bit lower in calories or fat I'd use this.
Have you tried this powdered peanut butter from Costco? What did you think of it?
---
Please note that this review was not paid for or sponsored by any third party. This product was purchased by Costcuisine for the purpose of producing this review. The opinions in this review are strictly those of Costcuisine. Costcuisine is not affiliated with Costco or any of its suppliers. In the event that Costcuisine receives compensation for a post from the manufacturer of a product or some other third party, the arrangement will be clearly disclosed (including where the manufacturer of a product provides Costcuisine with a free sample of the product).