Summer is here, which means it's popsicle season! As a kid, nothing beat a popsicle on a hot summer day. They're not quite as appealing as an adult, partly because you think a bit more about the kind of ingredients that need to be used to create the bright colors and strong flavors. When I saw these PhillySwirl Organic Swirl Stix Frozen Dessert Bars at Costco, I was a bit skeptical of how you could make popsicles like these "organic", but also a bit excited at the thought of having one after a long, popsicle-free winter.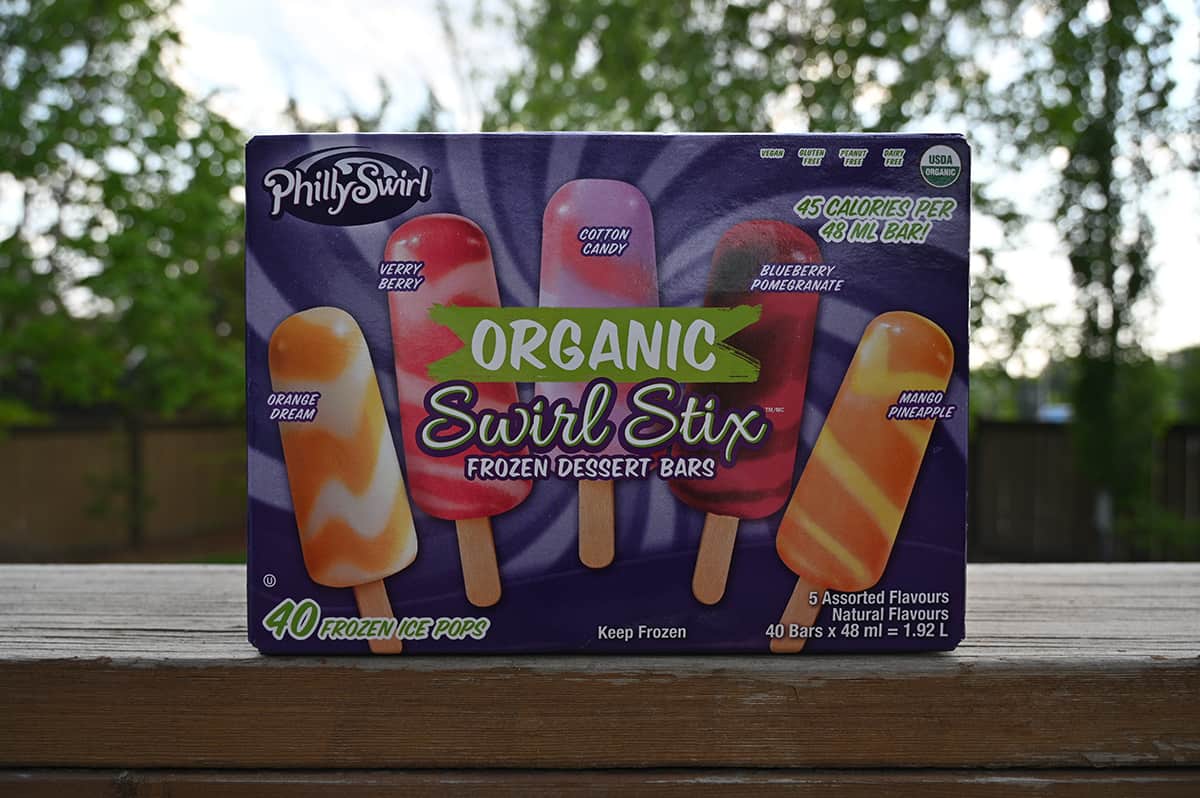 Summer is here so that means it's a perfect time to do a popsicle review! I'm not a big popsicle person, I prefer ice cream but we have a few kids in the neighborhood so I decided we needed something in the freezer to offer them! These Phillyswirl Organic Swirl Stix are new to my Costco and the flavors look delicious so I picked up a box.
Other frozen desserts I like from Costco are the Tru Fru Frozen Chocolate Covered Strawberries, Melona Frozen Dessert Bars, Traditions Mega Sandwich Ice Cream Sandwich, Shaomei Boba Lovers' Treats Frozen Bars, Brown Sugar Boba Bars, Traditions Variety Ice Cream Pack, Traditions Organic Fudge Bars, Kirkland Signature Vanilla Almond Ice Cream Bars and the Christie Oreo Ice Cream Sandwiches.
Location in Store
These are located in the freezer aisle at Costco, near all the other popsicles. The item number is 1388984.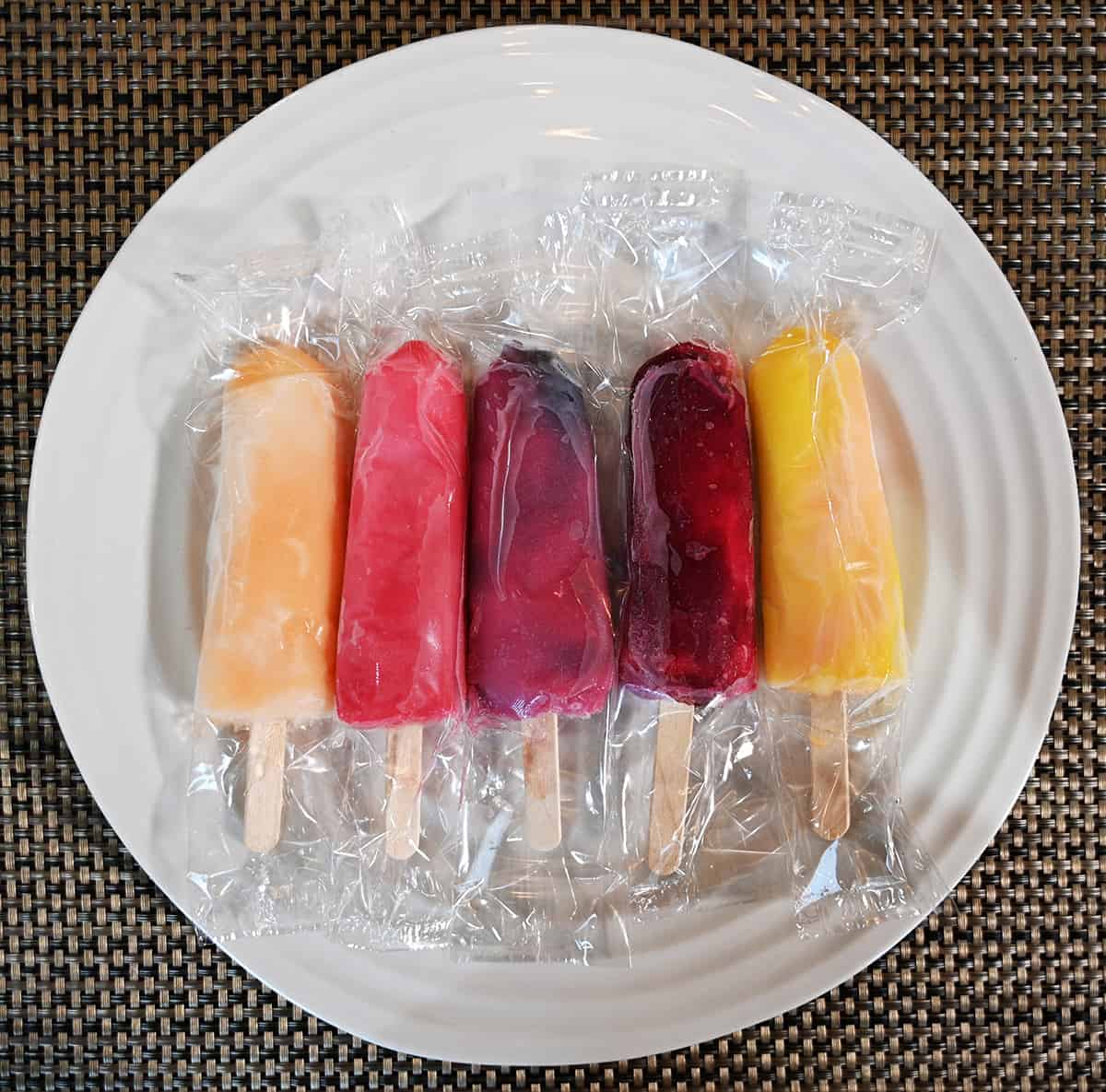 Taste
There are five different flavors in the box and I tasted each one to review them. Here are my notes on each flavor.
Orange Dream – Kind of like an orange creamsicle or orange float; the orange flavor is pretty artificial as you might expect, but it's enjoyable.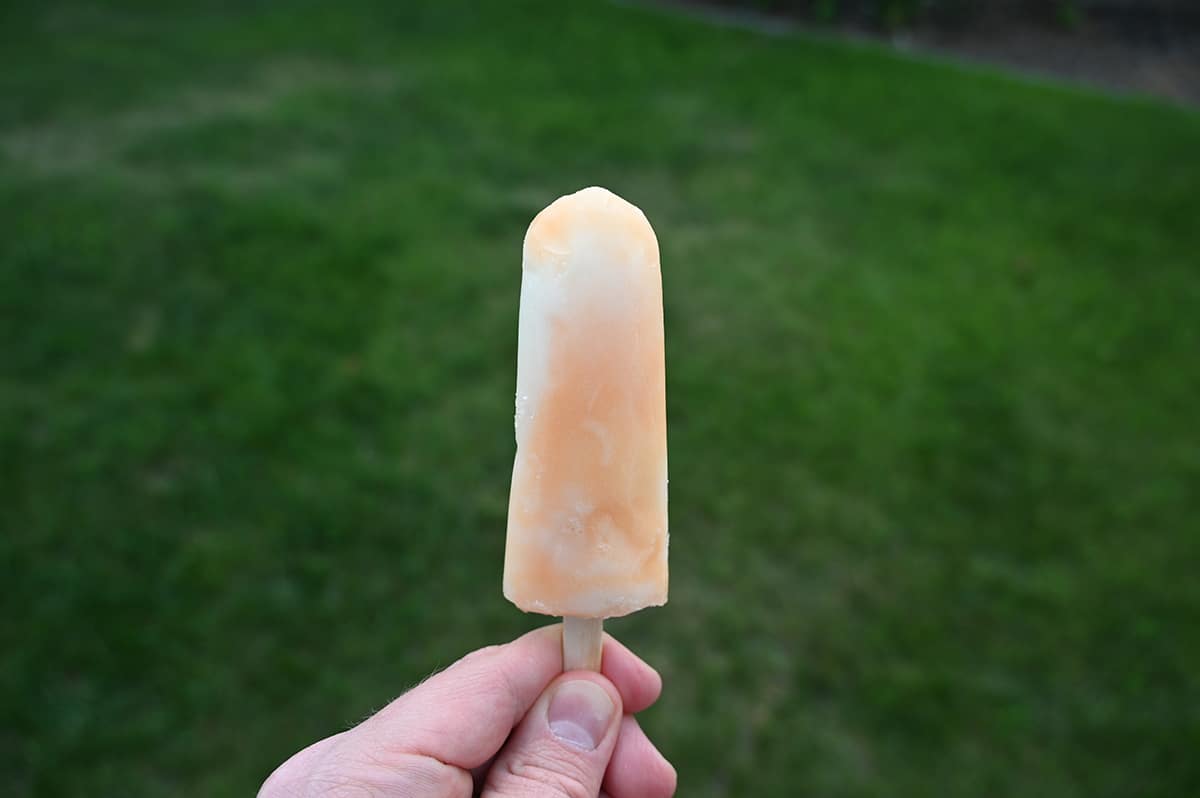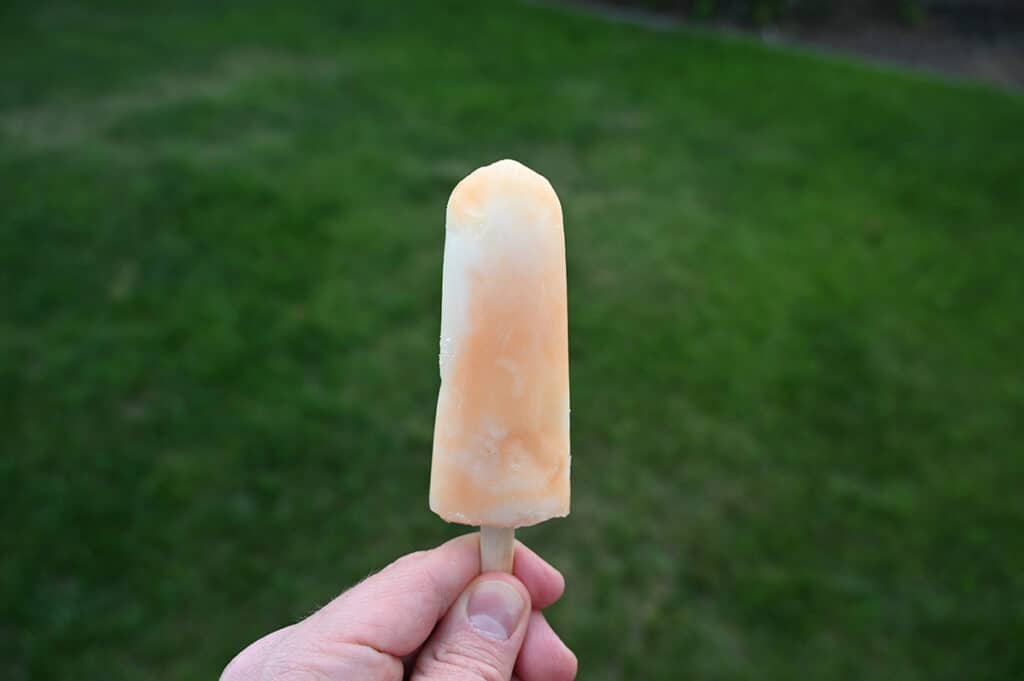 Berry – If you've ever had a pink popsicle before, that's what this one tastes like. It's hard to say which type of berry it's supposed to be, but it's good!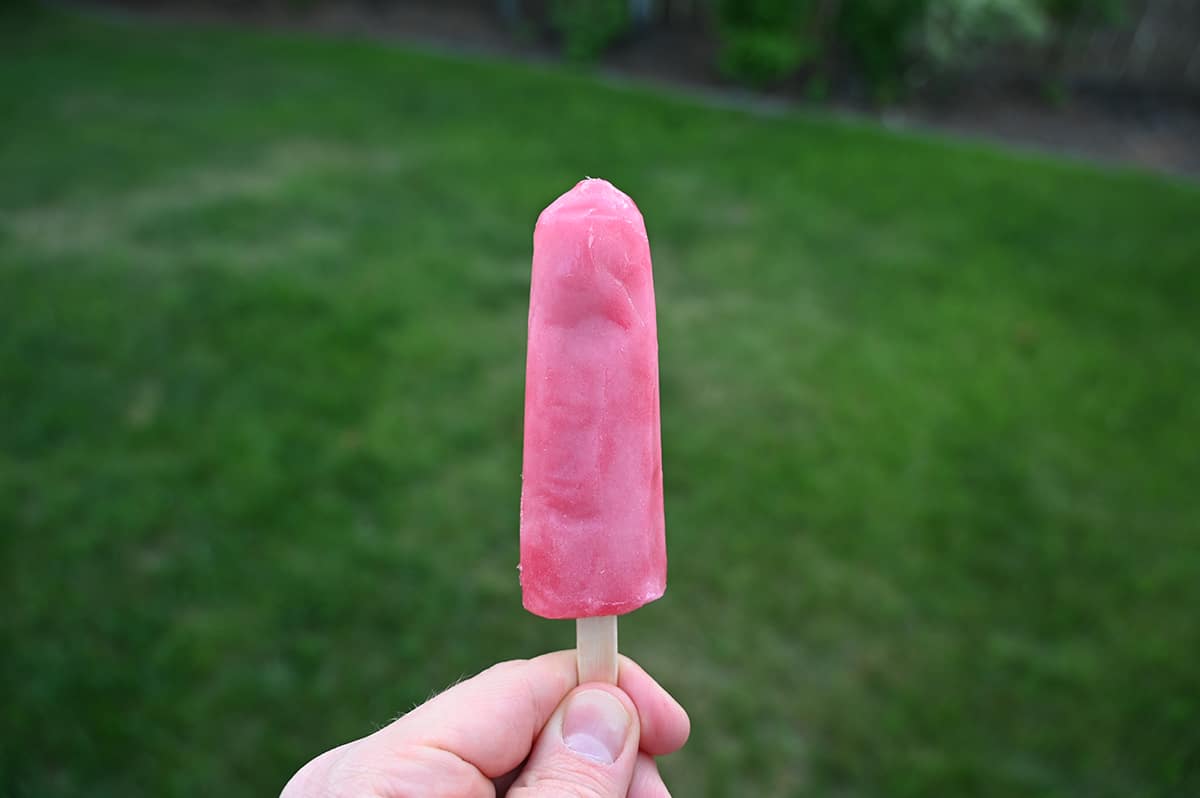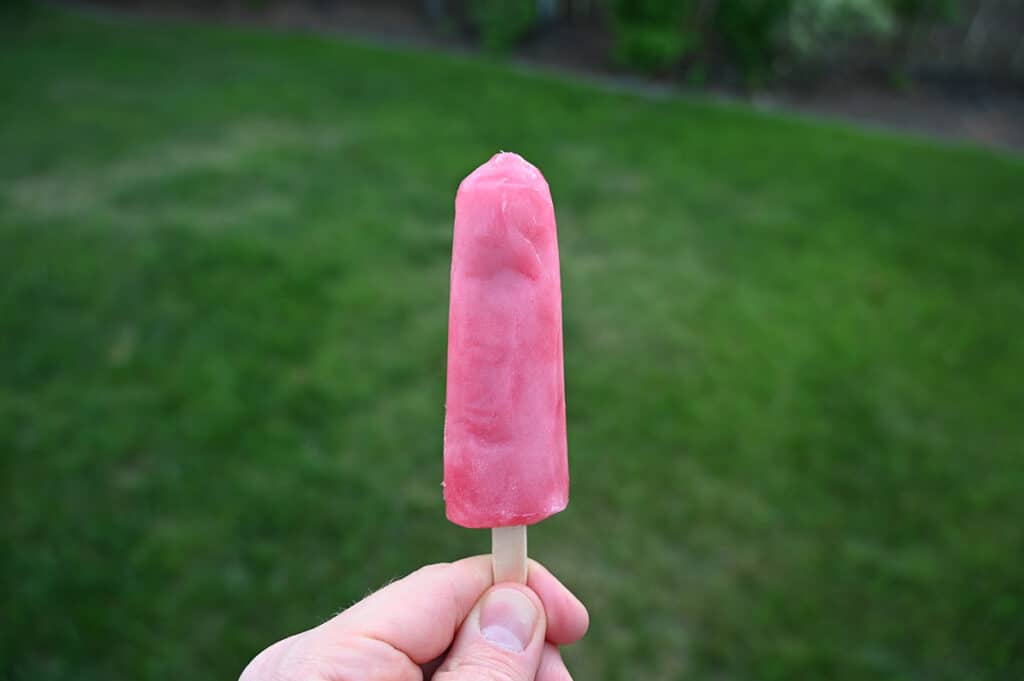 Cotton Candy – It definitely tastes like cotton candy. I had a hard time telling the Berry and the Cotton Candy apart from looking at them, but there's no confusing the taste!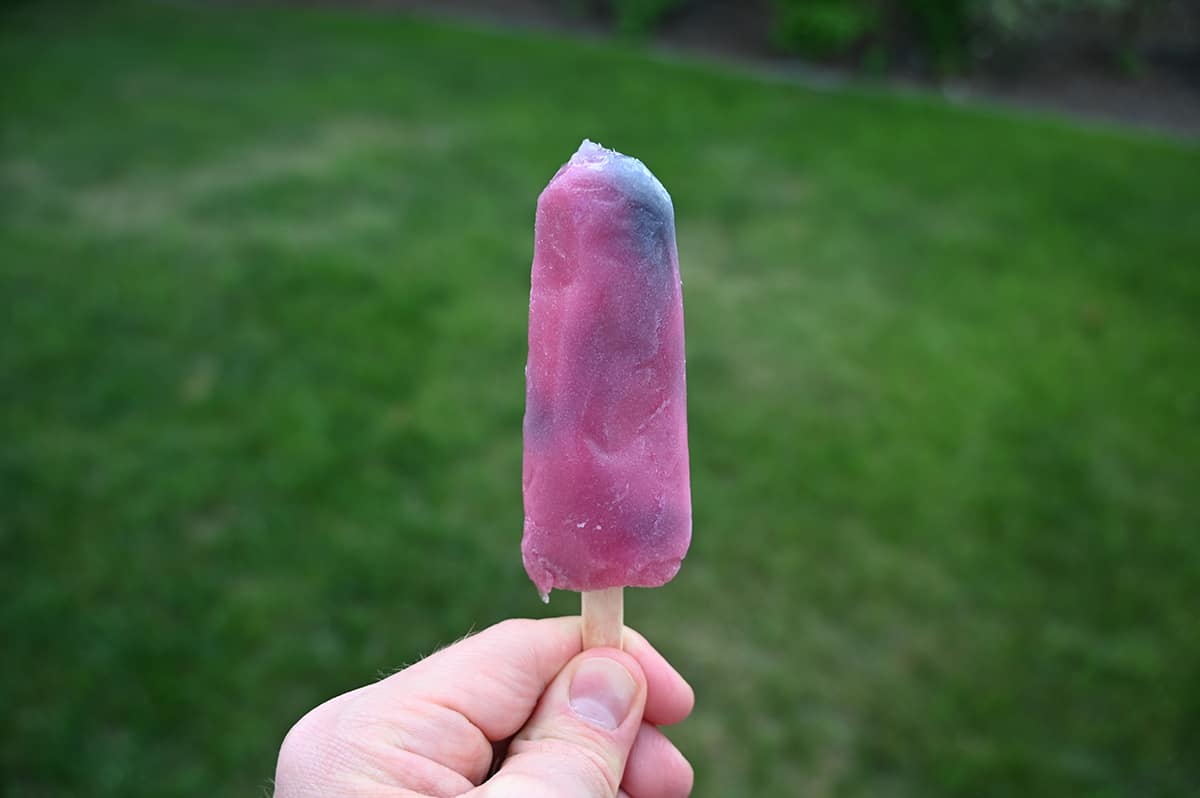 Blueberry Pomegranate – I enjoyed this one a lot. It tastes more like pomegranate than blueberry I think, but both flavors are there. It's also a bit artificial, but really good.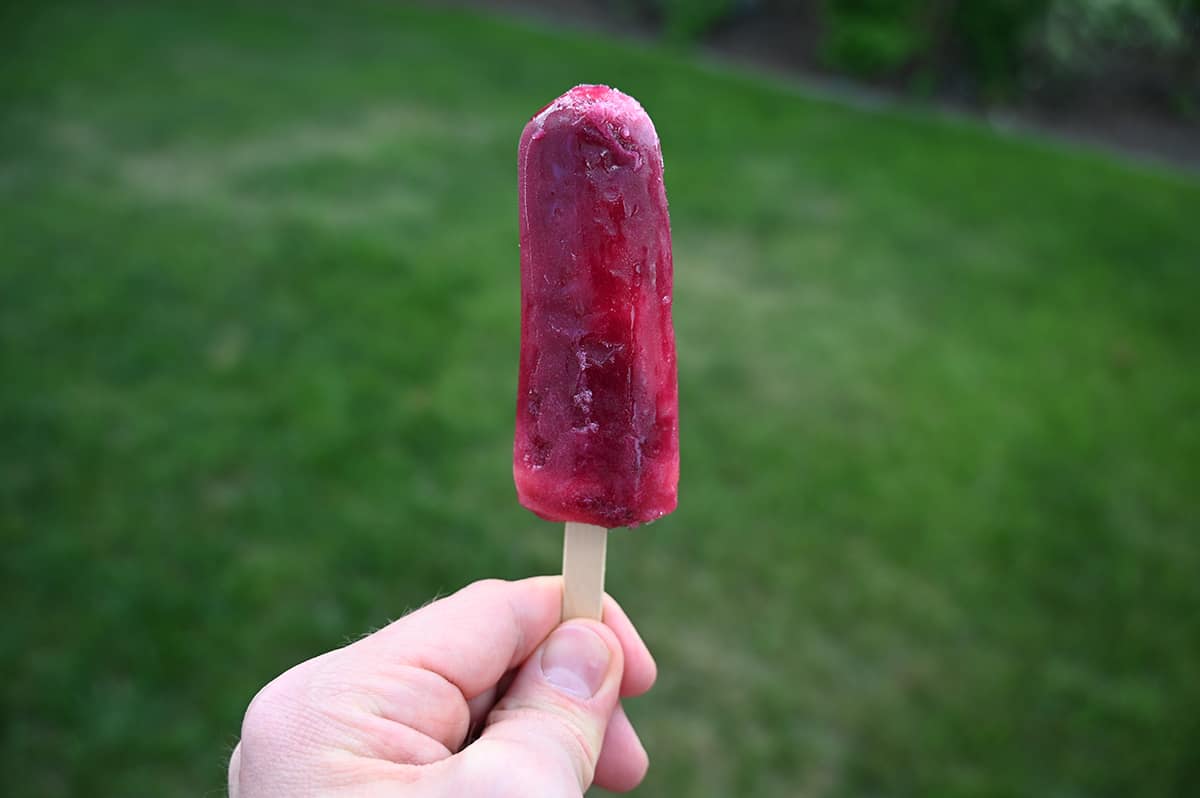 Mango Pineapple – Mango is usually my favorite flavor in any sort of fruit variety pack combo, and I think it wins again here! It's a nice albeit artificial-tasting mangoa and pineapple flavor.
Cost
The box of 40 bars costs $9.99 Canadian. The cost is very reasonable in my opinion! Especially considering that they're organic.
Convenience
The popsicles are individually packaged and come loose in the box. There are eight of each flavor in the box. Obviously, they need to be kept frozen and the best-before date is over two years from when I purchased them.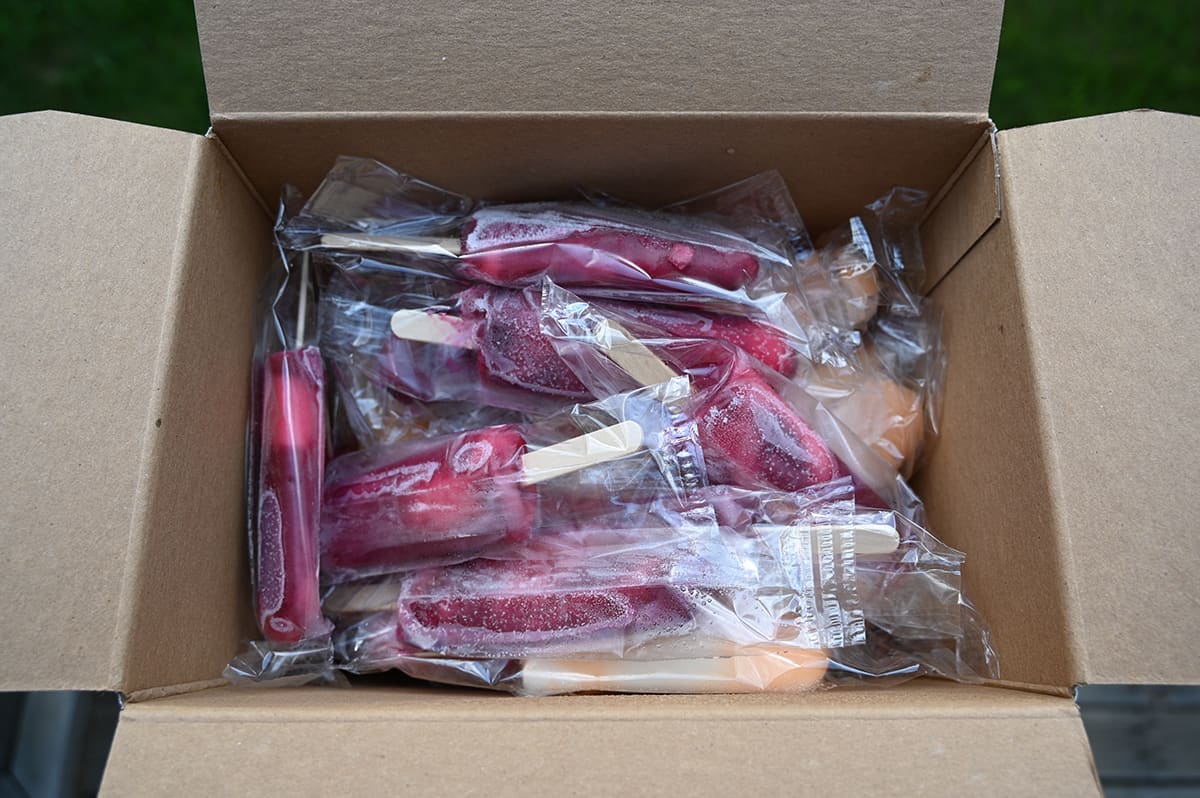 I think kids will really enjoy these this summer! Adults might like them too but I mainly see them being a favorite among children.
Nutrition
Calories
One bar contains 45 calories, zero grams of fat, 11 grams of carbohydrates, 10 grams of sugar and five milligrams of sodium. I'm honestly shocked by how little calories and sugar there are in one popsicle. I was estimating the sugar to be somewhere around 15 to 20 grams.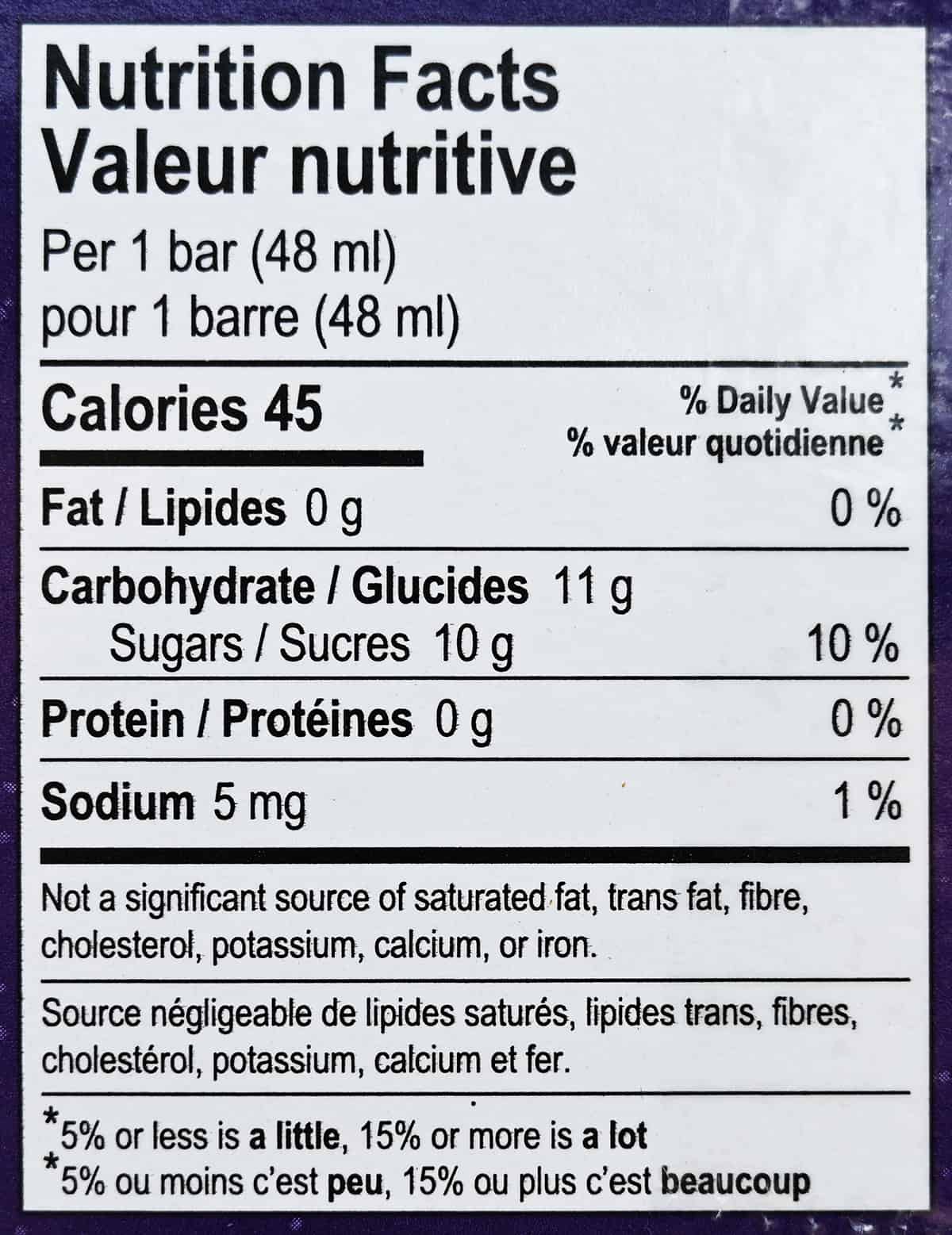 Ingredients
I'm not impressed with the ingredients. I thought there would be real fruit juice listed or real fruit nectar but instead "there's organic natural flavors". What does that mean? What are the natural flavors? Although ingredients are organic, it doesn't make these healthy.
The frozen dessert bars are gluten-free, dairy-free and vegan.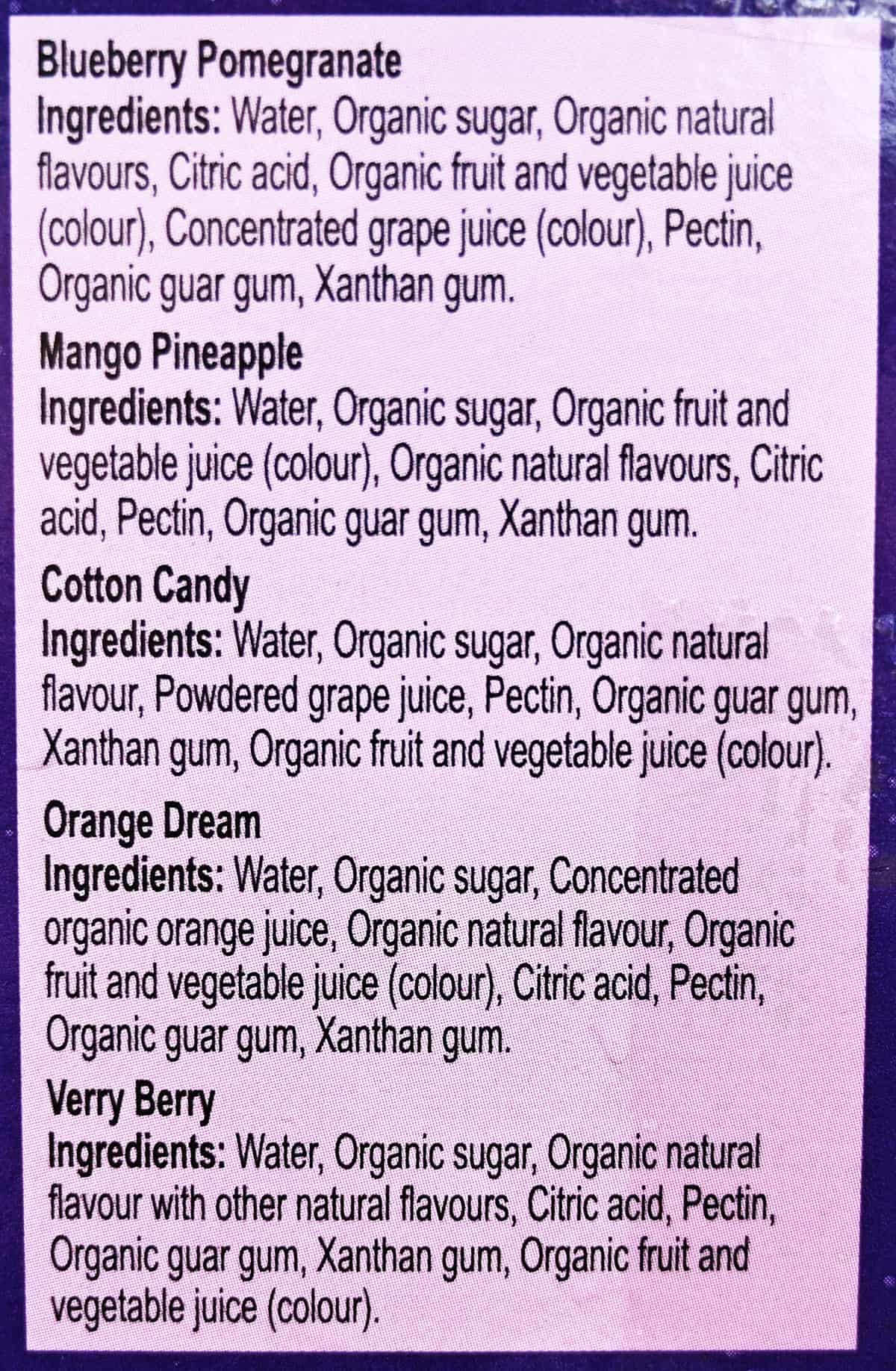 Scoring
Taste: 7.5/10
Cost: 8/10
Convenience: 10/10
Nutrition: 0/10
Overall
Give it a try!
Don't let the organic in the name fool you, these aren't nutritious. Overall these popsicles are very good – probably a cut above your average grocery store popsicle.
Have you tried this cake? What did you think of it?
---
Please note that this review was not paid for or sponsored by any third party. This product was purchased by Costcuisine for the purpose of producing this review. The opinions in this review are strictly those of Costcuisine. Costcuisine is not affiliated with Costco or any of its suppliers. In the event that Costcuisine receives compensation for a post from the manufacturer of a product or some other third party, the arrangement will be clearly disclosed (including where the manufacturer of a product provides Costcuisine with a free sample of the product).