If you enjoy snacks like Cheetos and Doritos and want to switch it up, these Pirate's Booty Rice & Corn Puffs from Costco might be for you! The company sells a variety of cheese-based flavors of these light and crunchy puffs. If you're wondering how they compare to other similar snack foods in terms of taste and nutritional information, you've come to the right place.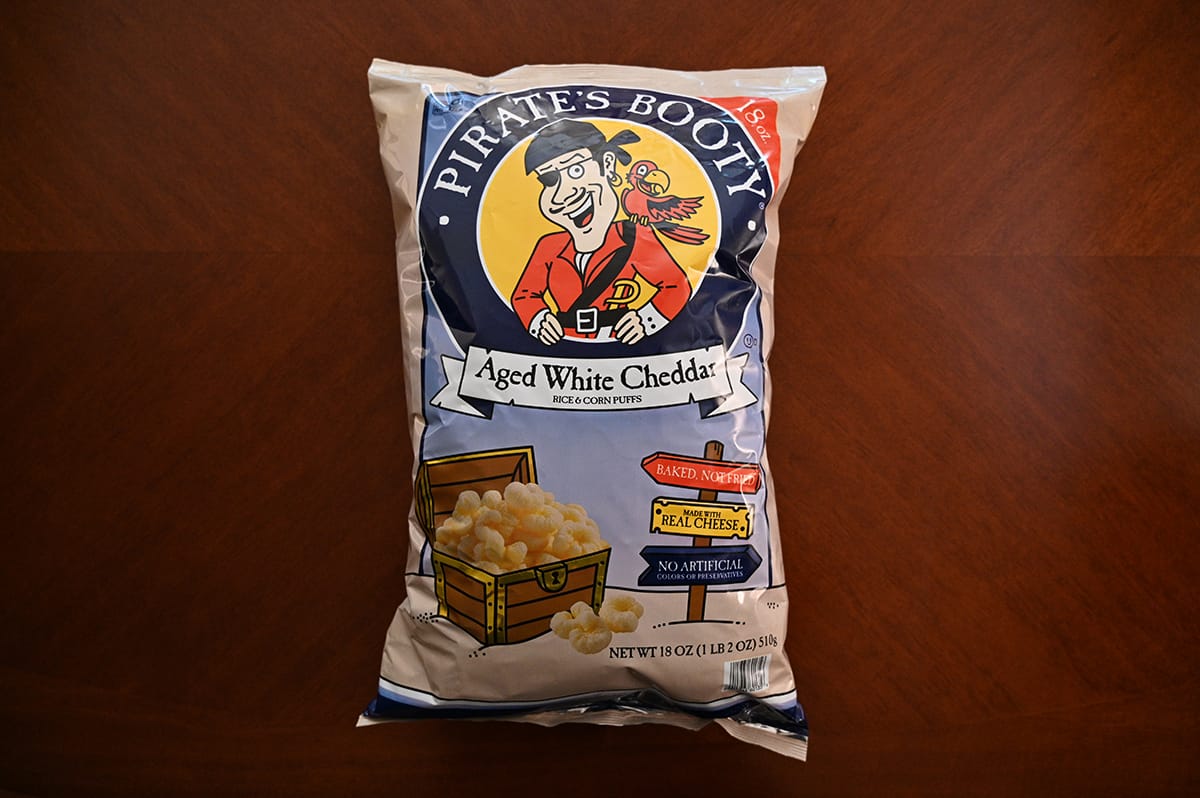 Similar snack products from Costco are the Angie's Boom Chicka Pop Popcorn, Angie's Boom Chicka Pop White Cheddar Puffs, Kirkland Signature Corn Chip Dippers, Sweet Maui Onion Kettle Chips, Cretors Chicago Mix Popcorn, Kirkland Signature Microwave Popcorn, Popcorners and the French Cancan Popcorn.
Location in Store
I bought this at the Kalispell, Montana Costco and the item number is 963966. The Pirate's Booty was located in the snack section at Costco, near all the other chips.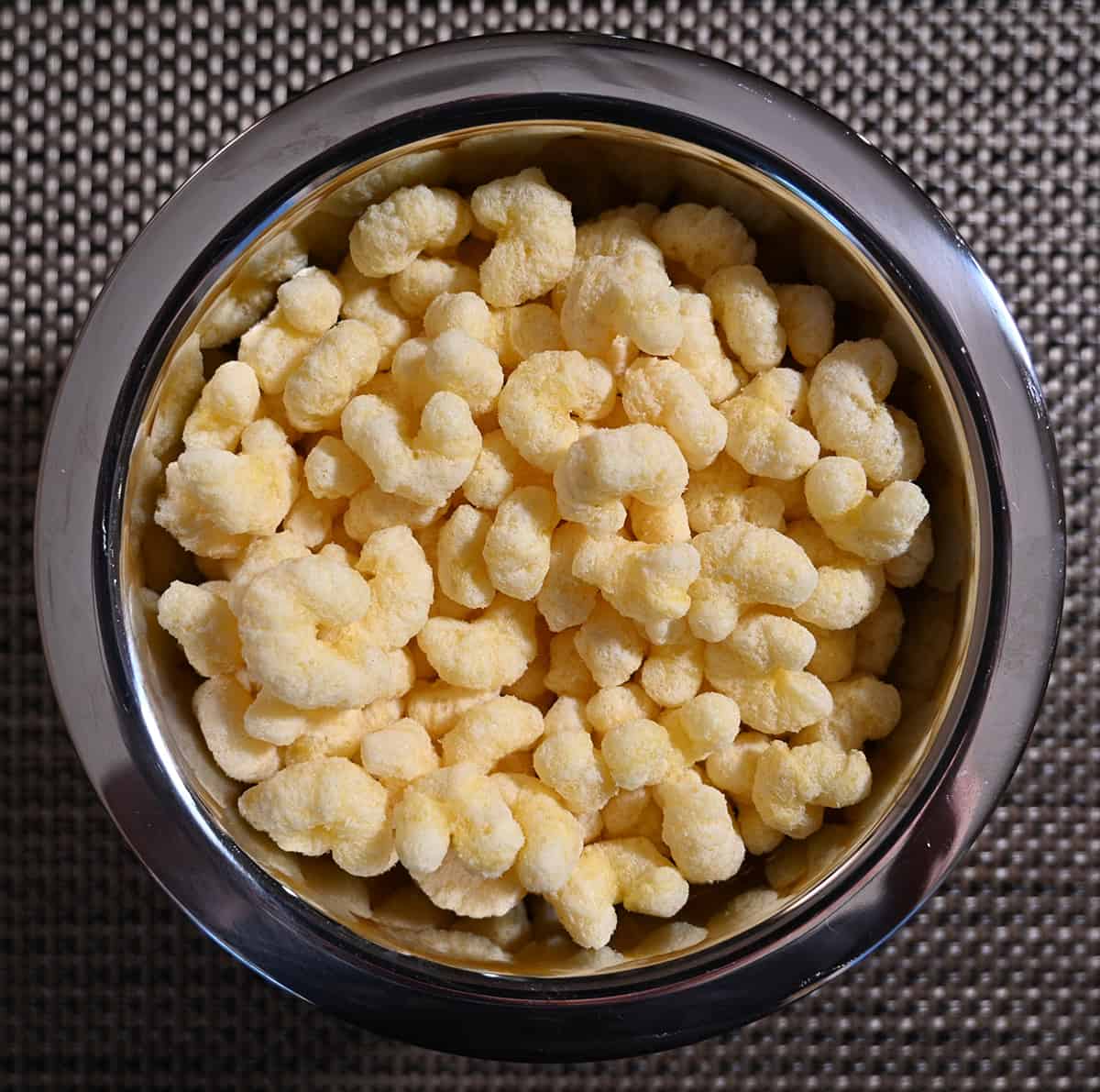 Taste
I've seen a lot of people posting on social media about how much they like Pirate's Booty but after trying it, I don't think it's anything special. The texture is crunchy and light like Cheeto's.
The puffs taste like any other cheddar puffs I've tried. It's a similar snack to popcorn but there aren't any kernels and it's very light. It just melts in your mouth. The aged cheddar flavor is pretty good and strong but not noticeably pungent like some aged cheese flavors are.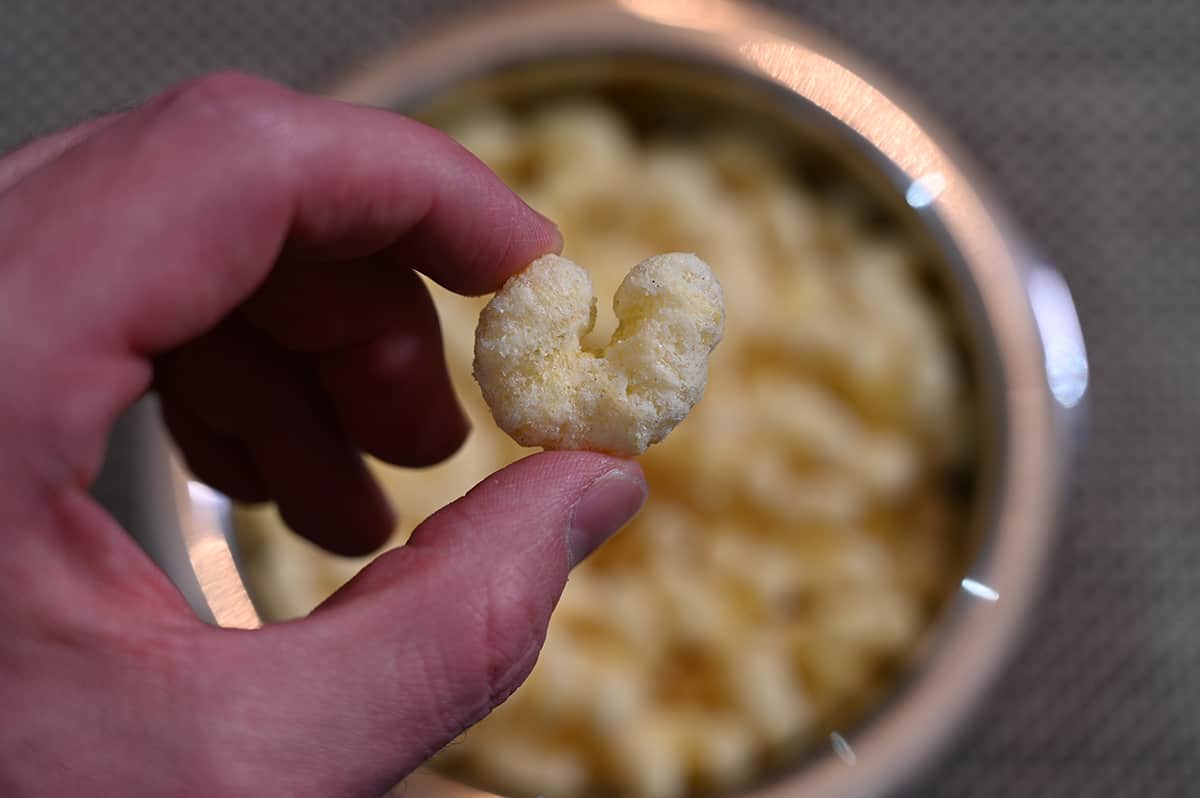 Cost
The 510-gram bag costs $6.99 USD which isn't cheap for just some rice and corn puffs but it's a pretty decent-sized bag so I wouldn't say it's overly expensive either.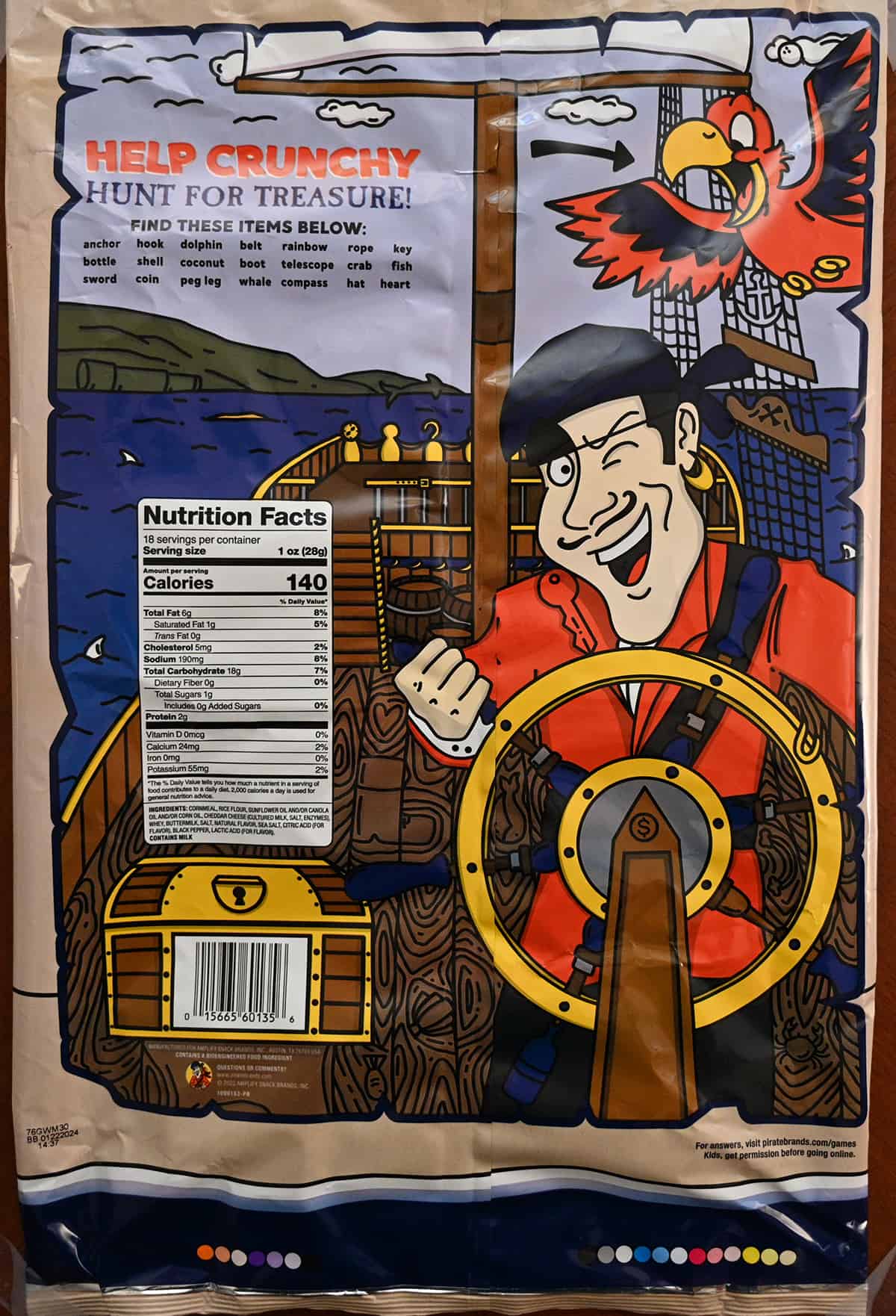 Convenience
I wish the bag resealed because I tend to only snack on things like this during the weekend so it will take me a while to finish a bag. The best-before date listed on the bag is about seven months from when I purchased it.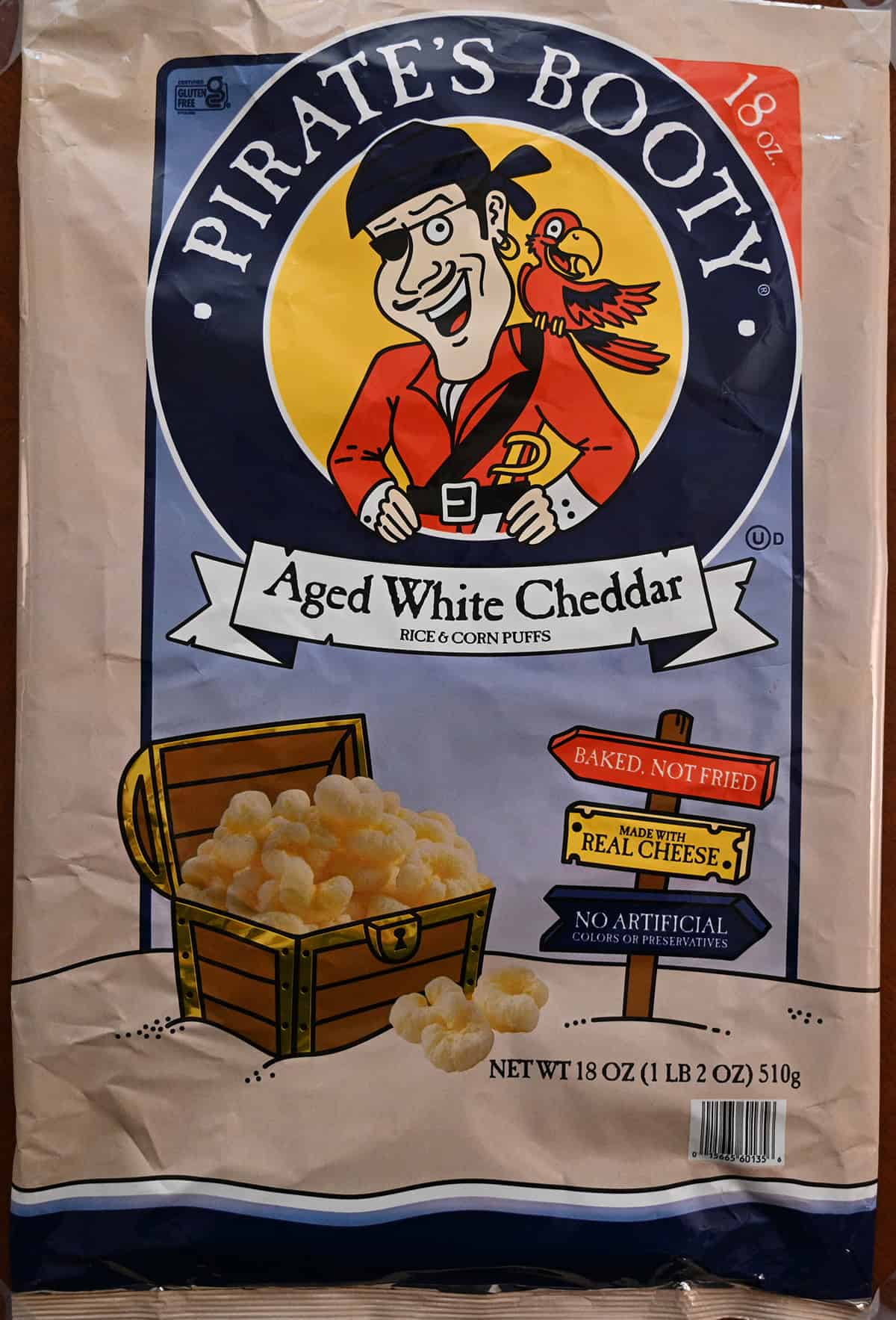 My toddler loves these puffs as a special snack and I think adults will enjoy them too. They're great as a movie, camping or road trip snack.
Nutrition
Calories
A 28-gram or one-ounce serving contains 140 calories, six grams of fat, 190 milligrams of sodium, 18 grams of carbohydrates, zero grams of fiber, one gram of sugar and two grams of protein.
28 grams may not seem like a big serving, because it's not. One thing to keep in mind though is how light the Pirate's Booty is. It weighs very little so the serving size is most likely more significant than you think.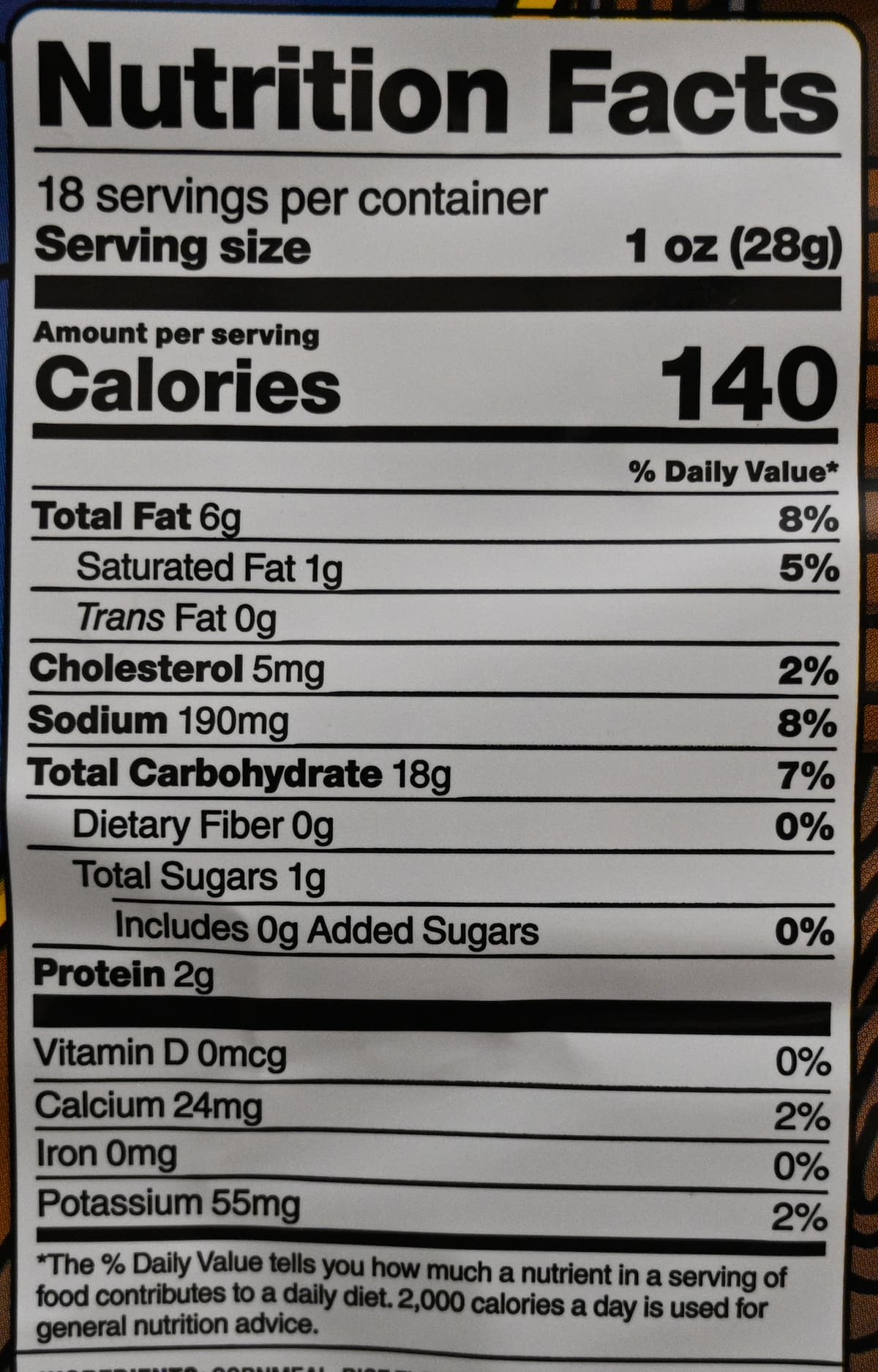 Ingredients
The ingredients list is pretty simple but not exactly nutritious. The puffs are made of cornmeal and rice flour so therefore are gluten-free. They're not dairy-free though, there's cheese, whey and buttermilk listed as as ingredients.
I don't love the use of canola oil and corn oil but that's very typical in products like this.

Scoring
Taste: 7.5/10
Cost: 7/10
Convenience: 9.5/10 (I wish the bag resealed).
Nutrition: 2/10 (Not super high in calories or fat but not nutritious).
Overall
Give it a try!
If you like cheesy puffs you'll probably like these, I don't think they're amazing but they're tasty enough!
Have you tried Pirate's Booty before? What did you think of it? Leave a comment below!
---
Please note that this review was not paid for or sponsored by any third party. This product was purchased by Costcuisine for the purpose of producing this review. The opinions in this review are strictly those of Costcuisine. Costcuisine is not affiliated with Costco or any of its suppliers. In the event that Costcuisine receives compensation for a post from the manufacturer of a product or some other third party, the arrangement will be clearly disclosed (including where the manufacturer of a product provides Costcuisine with a free sample of the product).