I've tried my fair share of dairy-free, vegan cheeses so when I saw these Plant-Based Babybel at Costco it was clear I needed to review them! How does this vegan version of Babybel compare to the classic snack both adults and kids seem to love?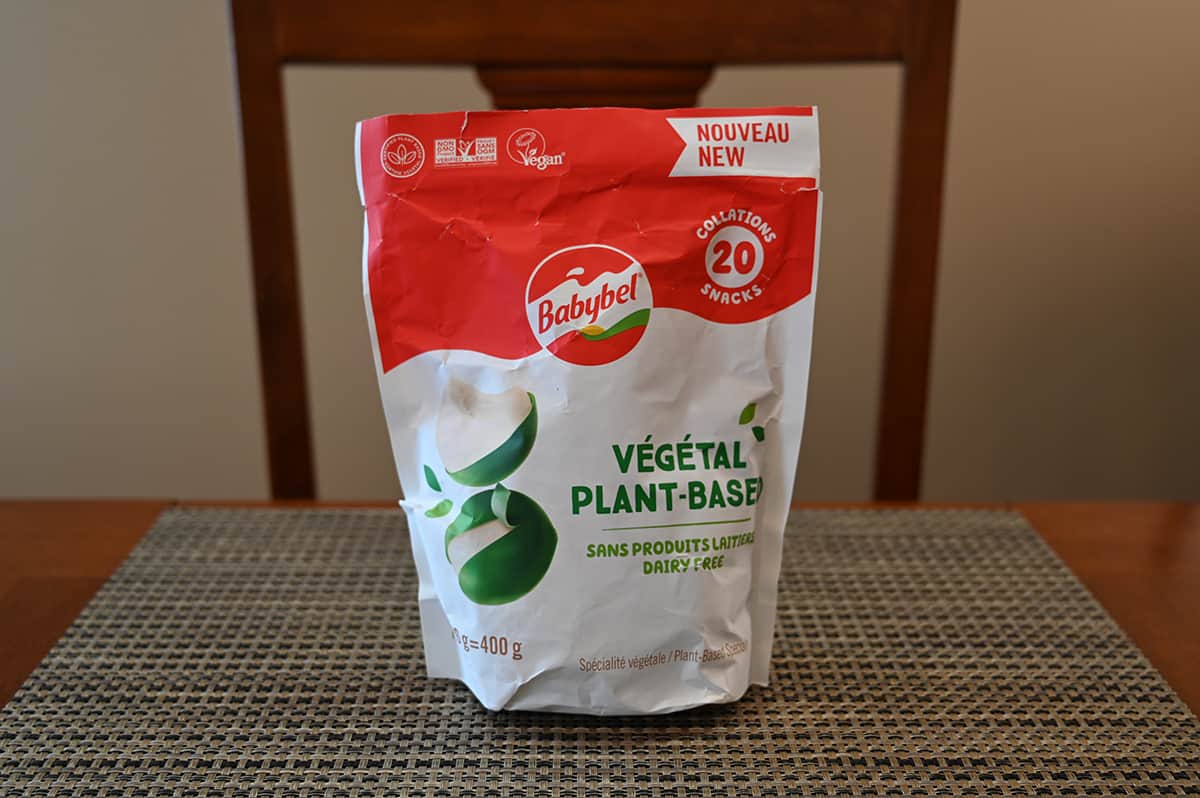 There are some pretty awful-tasting dairy-free "cheeses". I've tried many vegan cheese products and can say they range from horrible to pretty okay but I've never found a fantastic-tasting plant-based cheese. I hoped these vegan Babybel from Costco would be the best-tasting non-dairy cheese I've tried.
Other vegan products from Costco are the Dairy-Free Boursin, So Delicious Dairy-Free Salted Caramel Cashew Frozen Dessert Bars, Wholly Veggie Buffalo Cauliflower, Maison Riviera Coconut Milk Vegan Delight, Dr. Praegers California Veggie Burgers, Good Foods Plant Based Queso Style Dip, Beyond Meat Beyond Sausage, Jojo's Guilt Free Chocolate and the RX Protein Bars.
Location in Store
You can find the plant-based Babybel in the refrigerated deli section at Costco, near the cold-cut meats, cheese and dips. The item number is 1610555.
Taste
At first glance, these look really similar to the classic Babybel, instead of a red wrapper and wax seal it's green, which is fitting. The vegan Babybel is the same mini wheel shape as the classic and surprisingly the texture is also pretty similar. Very firm and rubbery.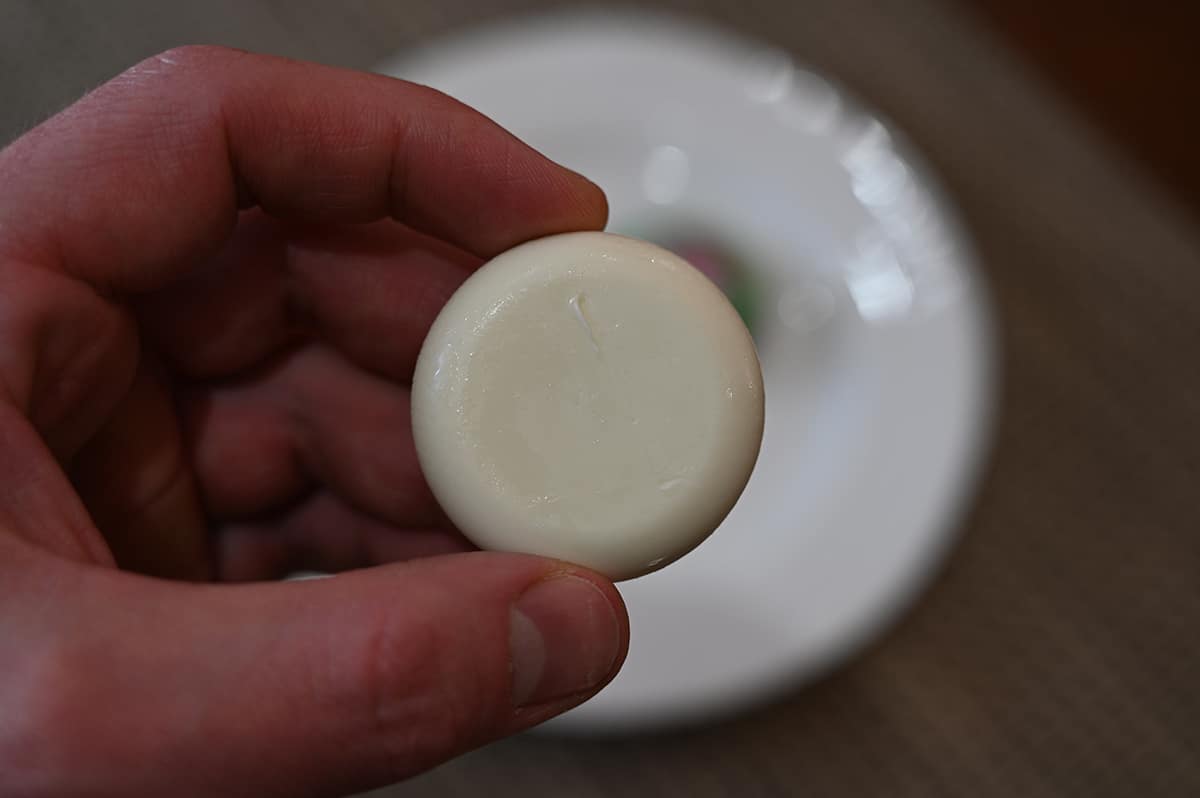 I think the regular Babybel also has a bit of a rubbery texture. These don't taste completely horrible for a plant-based cheese product but they're not great at all. I can't say I like them. The first thing I notice about these is the unpleasant plastic, waxy taste that hits right away when you first take a bite, not good.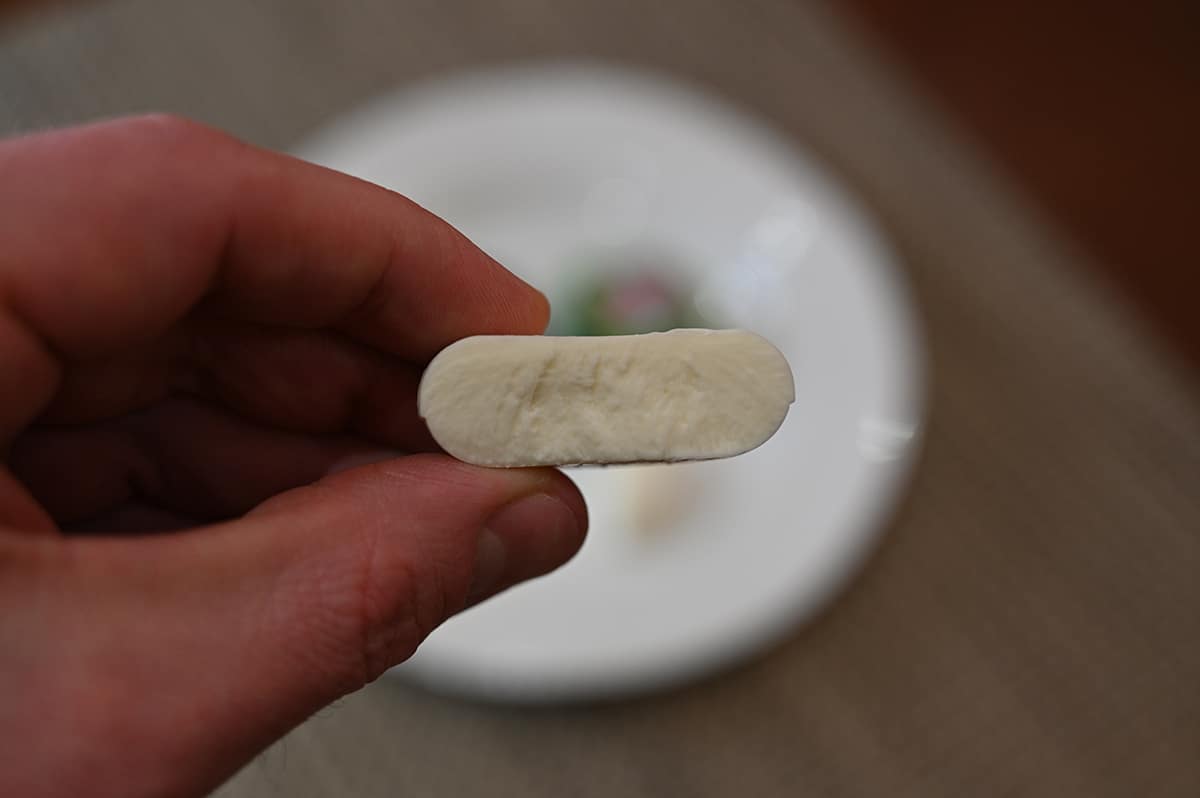 The plastic flavor transitions to a buttery coconut flavor that doesn't taste much like cheese but there is a noticeable salty, creamy taste which is similar to cheese. One thing I'll note is that my husband pointed out that they smell exactly like cheese. He dislikes the smell of other vegan cheese products I've brought home but thought these Babybel smelled just like normal cheese.
Cost
The 400-gram bag of 20 plant-based Babybel costs $12.99 Canadian at Costco which I don't think is overly expensive for an individually packaged, convenient vegan cheese product.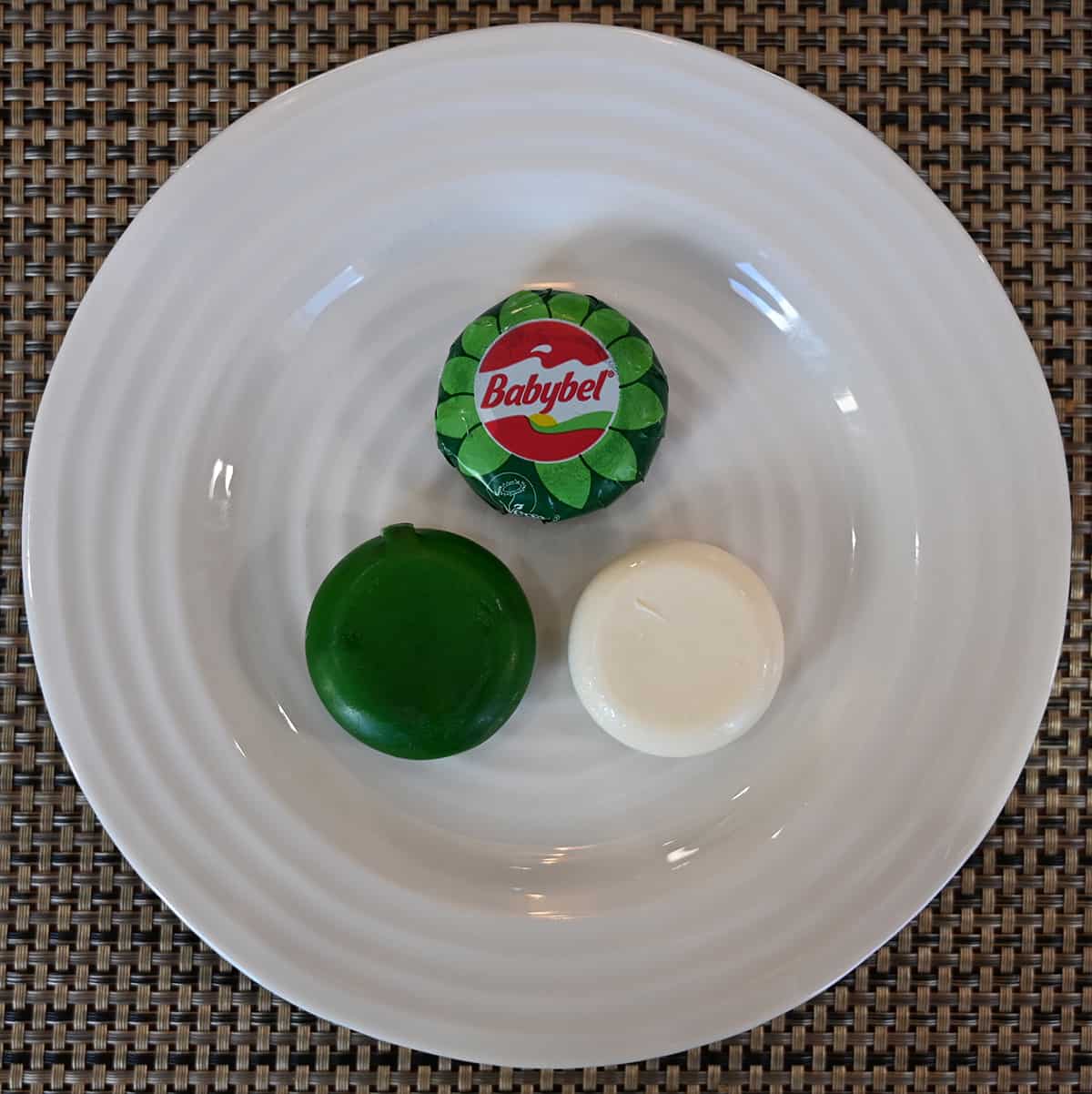 Convenience
Each mini wheel of cheese is packaged in a wax seal and wrapper which makes them really convenient to pop in your lunchbox, bag or purse. These pair well with crackers, nuts, dried fruit, cold-cut meats and raw veggies!
Babybel needs to be kept refrigerated and they're a product of France. The best-before date is just over two months from when I purchased them.
Nutrition
One wheel of cheese contains 50 calories, four grams of fat, four grams of carbohydrates, zero grams of fibre and sugar, zero grams of protein and 150 milligrams of sodium.
There's not much nutritional benefit to eating these plant-based Babybel. The amount of calcium is meager and there isn't any protein or fibre.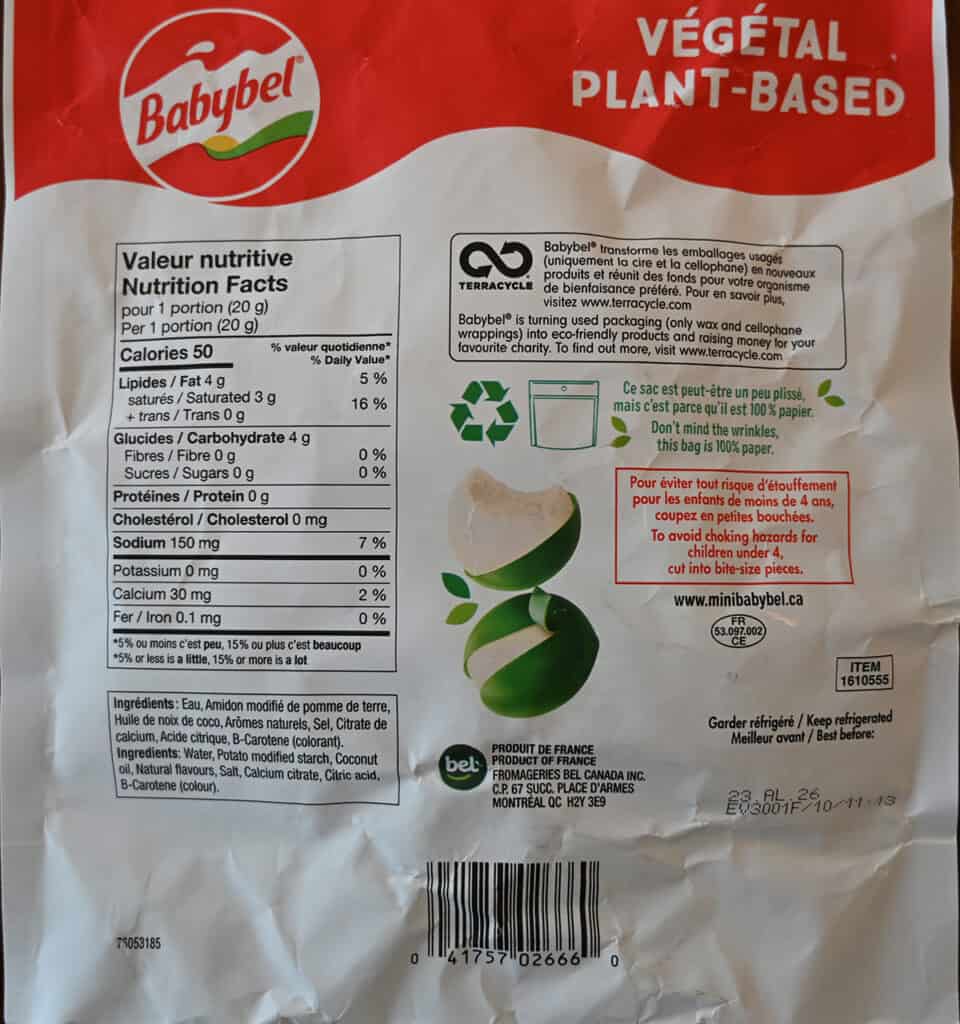 Ingredients
The main ingredients are potato starch and coconut oil and these are gluten-free and vegan (so dairy-free). If you're craving cheese but are following a vegan or dairy-free diet these may be a way to curb your craving but they really don't have any nutritious ingredients.
Scoring
Taste: 5/10
Cost: 8/10
Convenience: 10/10
Nutrition: 5/10 (Not super high in calories, fat or sodium but you're just eating coconut oil and potato starch).
Overall
Walk on by!
I can't say I enjoy these plant-based Babybel at all. The plastic, waxy taste just turns me off but I'm interested in hearing if others like them!
Have you tried the plant-based Babybel from Costco? What are your thoughts on it?
---
Please note that this review was not paid for or sponsored by any third party. This product was purchased by Costcuisine for the purpose of producing this review. The opinions in this review are strictly those of Costcuisine. Costcuisine is not affiliated with Costco or any of its suppliers. In the event that Costcuisine receives compensation for a post from the manufacturer of a product or some other third party, the arrangement will be clearly disclosed (including where the manufacturer of a product provides Costcuisine with a free sample of the product).