We love barbecue foods in our house, but we don't really have the equipment to make authentic barbecue at home. Like lots of people, we just have a basic gas barbecue. It's convenient but doesn't offer the smoky, slow-roasted flavors you can get with charcoal and wood. These Smokin' Joe's BBQ Fully Cooked Brisket Burnt Ends from Costco promise to deliver an authentic barbecue dish that you can make easily and quickly in your oven or air fryer. Did they pull it off?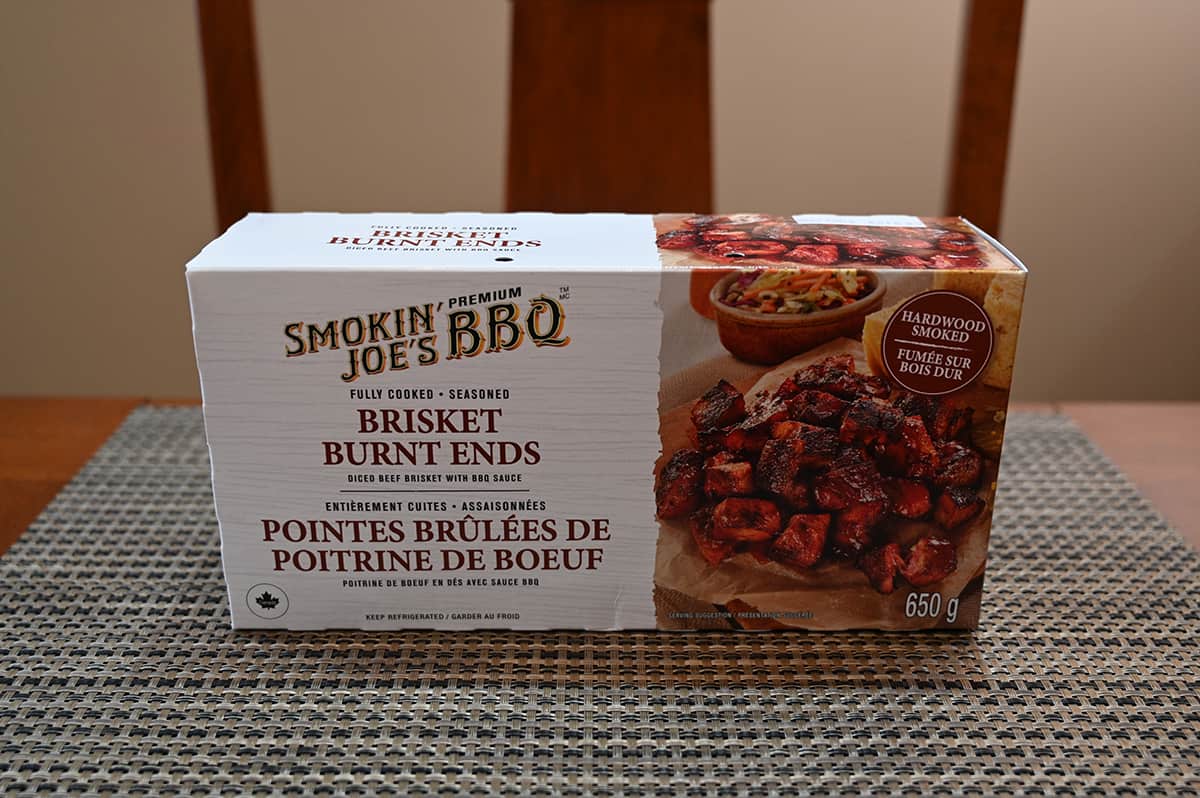 If you're hosting a big barbecue, Costco has a ton of other products that are suitable to serve like the Kirkland Signature Smoked Pulled Pork, Kirkland Signature Seasoned Pork Ribs, Stonemill Kitchens Homestyle Red Potato Salad, Stoney Creek Shaved Beef Au Jus, Kirkland Signature Iced Tea, Bulls-Eye Barbecue Sauce, Kirkland Signature Chicken Wings and the Kirkland Signature Sour Cream Butter Pound Cake.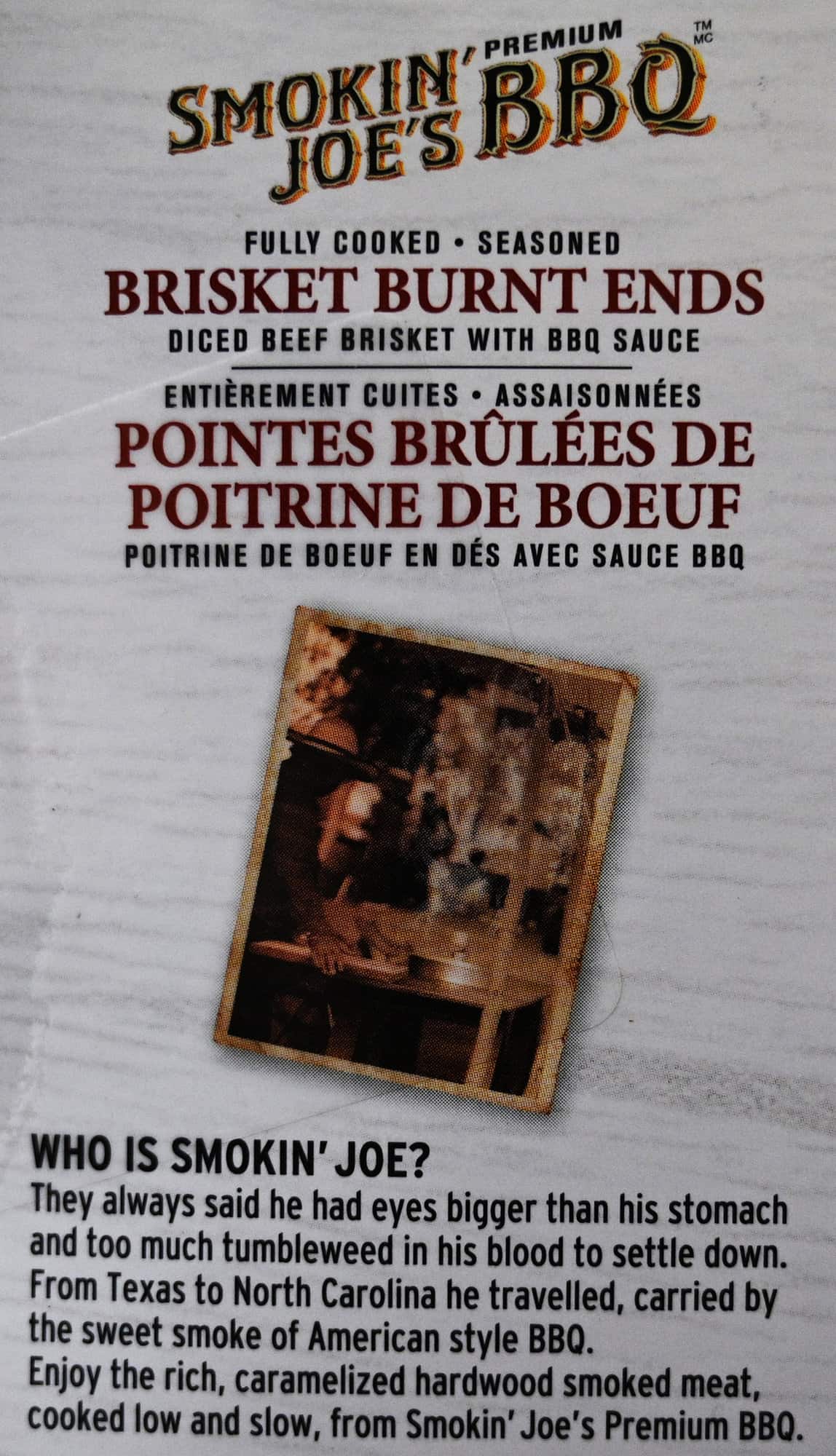 Location in Store
You can find these burnt ends in the refrigerated deli section at Costco, near the fresh pasta. The item number is 5551019.
Taste
As you're prepping and cooking the burnt ends, your house will have a nice smokey barbecue smell. It definitely made me hungry!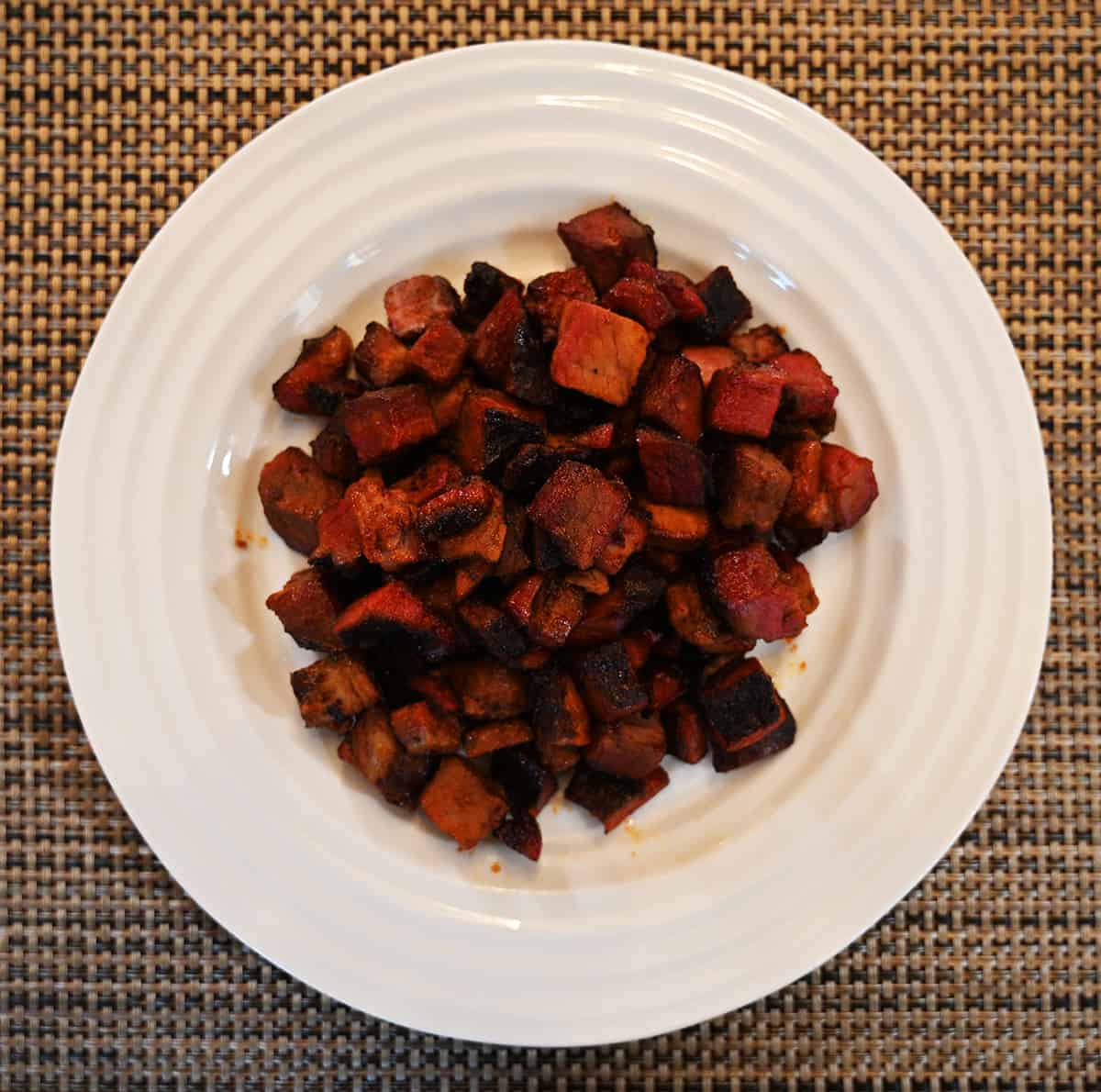 I cooked my burnt ends in the air fryer at 400 degrees Fahrenheit and they came out looking pretty close to the ones on the box after seven minutes. After eating them, I wished I'd maybe given them an extra minute or so, but the air fryer did a good job.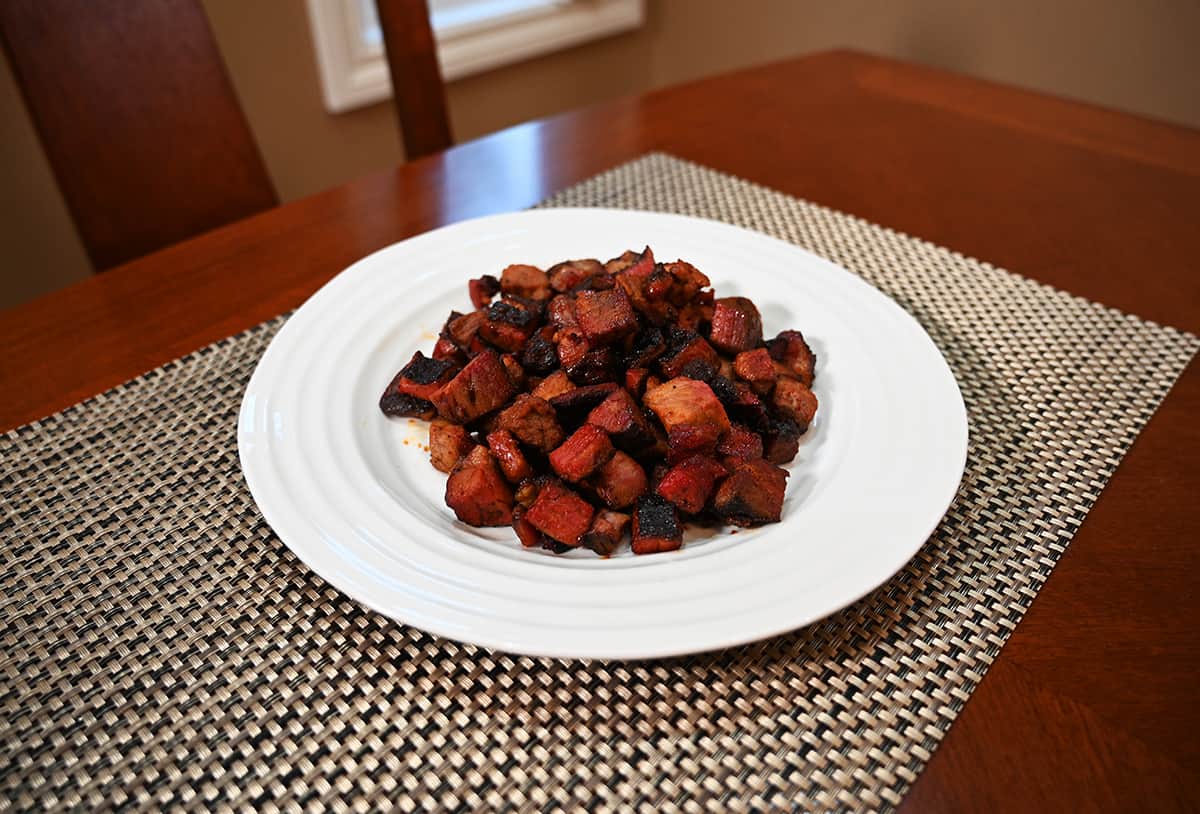 The burnt ends were pretty tasty. They have a good smokey barbecue flavor as you'd expect and the brisket is mostly good. My biggest complaint is that there's lot of variation from piece to piece. The good pieces are really delicious, but I'd say only about half of the pieces are good pieces. That's probably being generous. The bad pieces can be tough, gristly and fatty depending on the piece. None of them were horrible, but some weren't very enjoyable.
Cost
The box, weighing 650 grams, is priced at $15.49 Canadian. It includes a vacuum-sealed bag of burnt ends and a separate bag of sauce.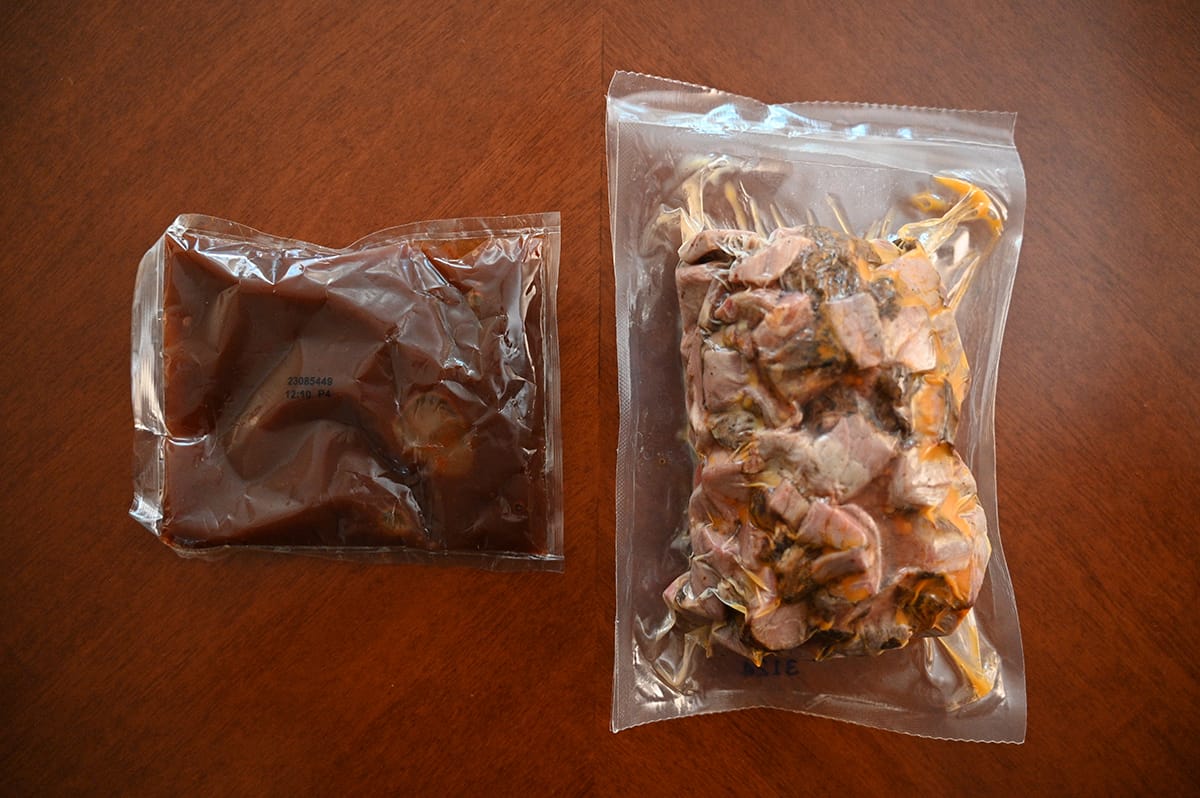 Convenience
Prepping the burnt ends was a bit frustrating as they came out of the package all stuck together and I had to spend a couple of minutes breaking them apart before coating them in sauce. There was a lot of fat in the package, so that was why the pieces stuck together. They're already fully cooked so you're heating them.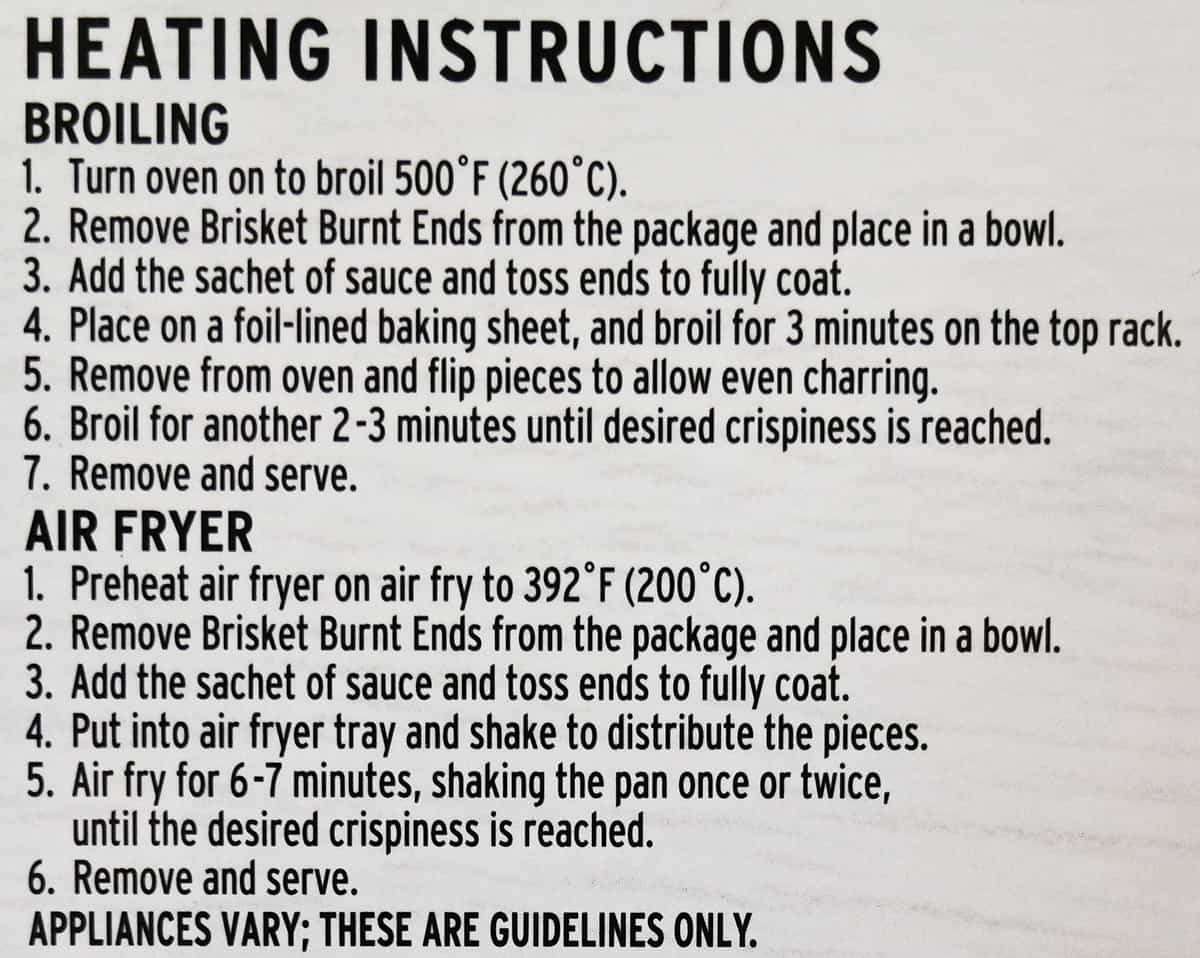 The burnt ends should be stored in the refrigerator, and they have a best-before date of approximately six weeks from the date I purchased them. One option is to serve the burnt ends in a bun. Alternatively, you can enjoy them on their own, accompanied by some coleslaw and baked beans as a delicious side dish.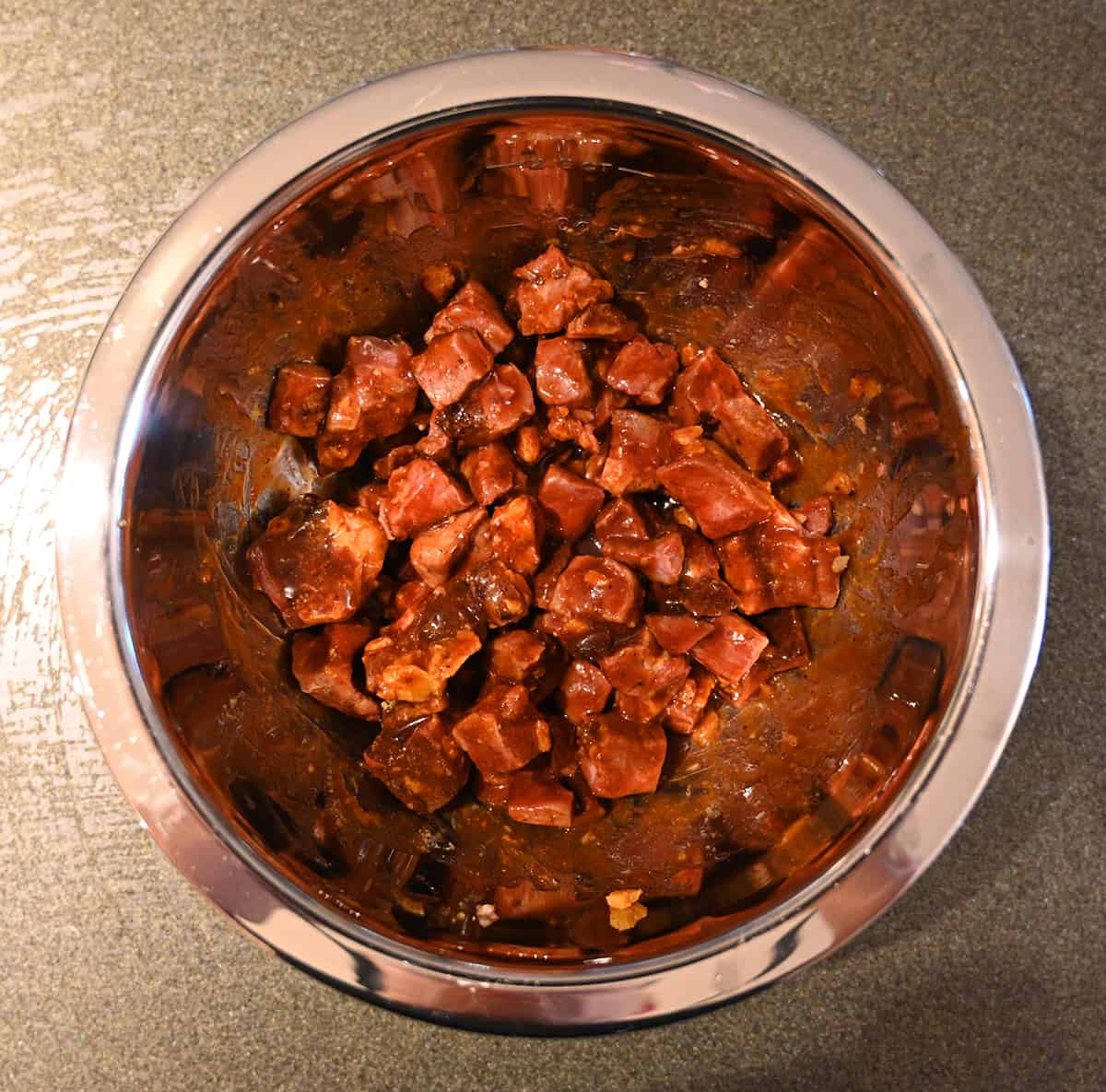 Nutrition
Calories
A 3/4 cup serving contains 370 calories, 24 grams of fat, 19 grams of carbohydrates, one gram of fibre, 13 grams of sugar, 20 grams of protein and 1000 milligrams of sodium. I think that's a ton of sodium! Especially considering that most people will be eating these with side dishes that also contain sodium.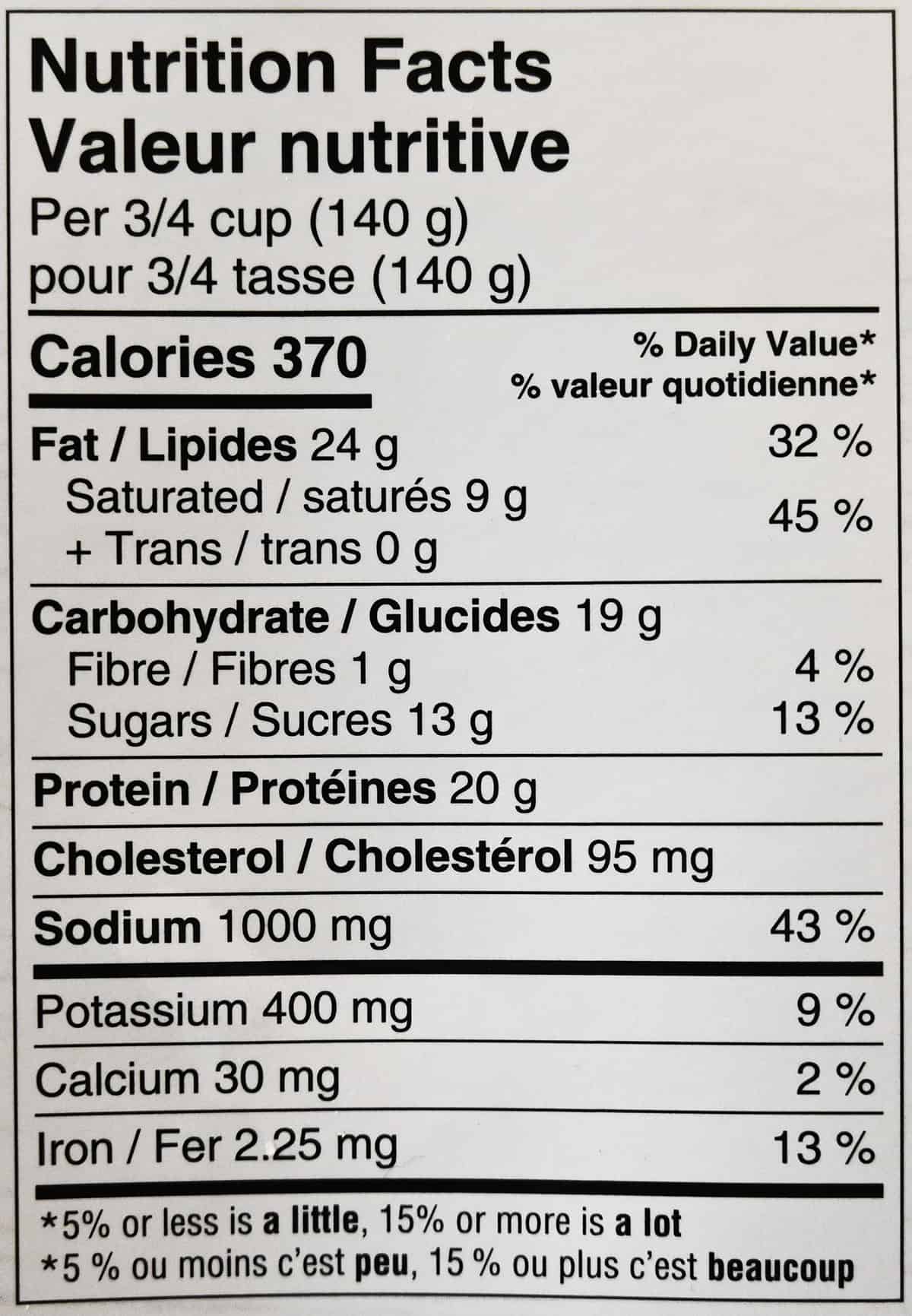 Ingredients
The ingredients list looks pretty typical for a grocery-store-bought barbecue-style product. There is soy and mustard in the burnt ends but no dairy of gluten!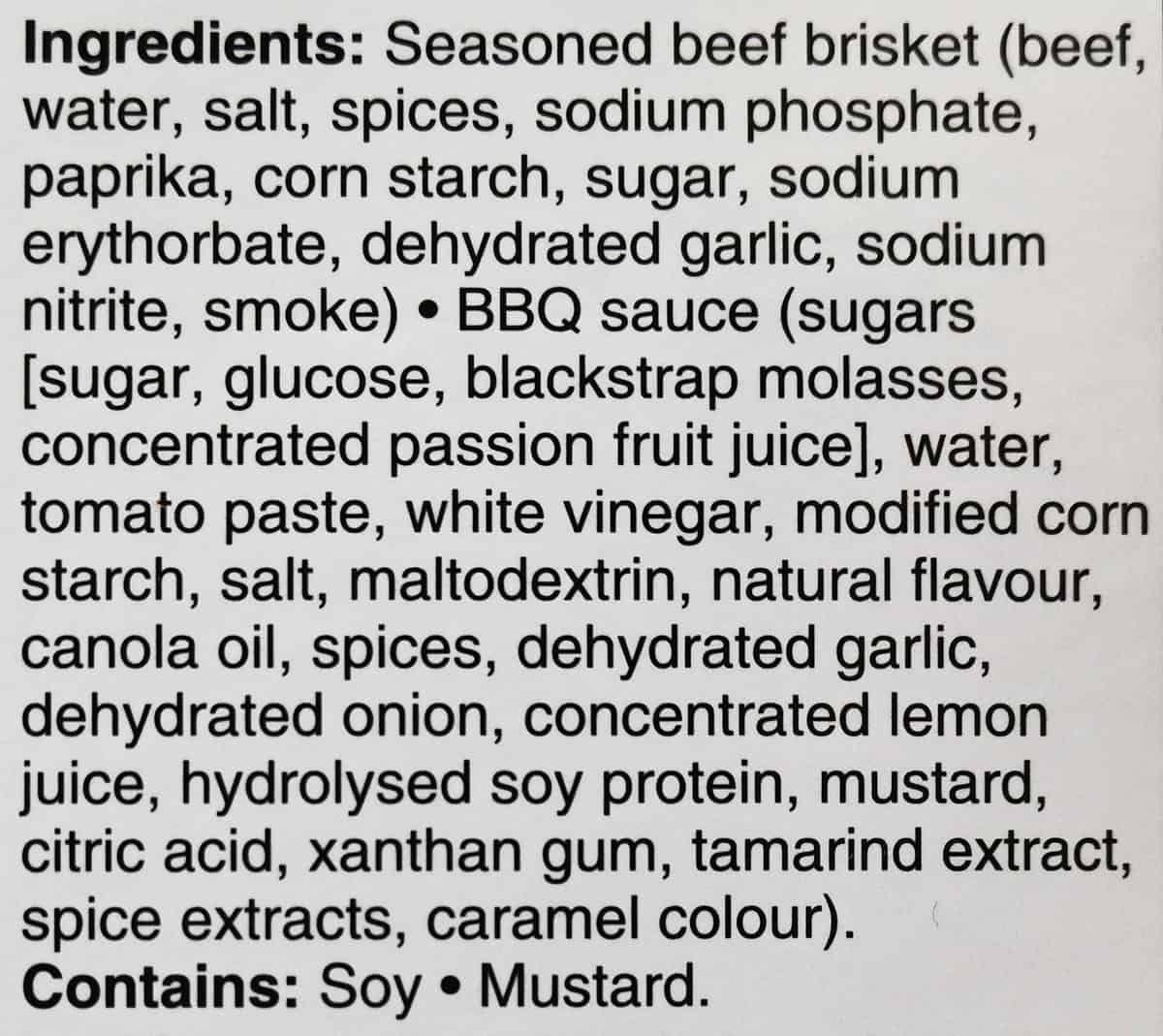 Scoring
Taste: 6/10
Cost: 7/10
Convenience: 9/10
Nutrition: 2/10
Overall
Walk on by!
Even though there were some tasty bites there aren't enough to justify buying these in my opinion!
Have you tried these burnt ends from Costco? What did you think of them?
---
Please note that this review was not paid for or sponsored by any third party. This product was purchased by Costcuisine for the purpose of producing this review. The opinions in this review are strictly those of Costcuisine. Costcuisine is not affiliated with Costco or any of its suppliers. In the event that Costcuisine receives compensation for a post from the manufacturer of a product or some other third party, the arrangement will be clearly disclosed (including where the manufacturer of a product provides Costcuisine with a free sample of the product).