It's fall and that means pumpkin spice is everywhere! I found these Upper Crust Bakery Pumpkin Spice Bites on my last trip to Costco. They're quite similar to the tasty Upper Crust Bakery Lemon Bites that I reviewed last fall. Do you need to be a pumpkin spice lover to enjoy these little cakes, or are they good enough to appeal to pretty much anyone?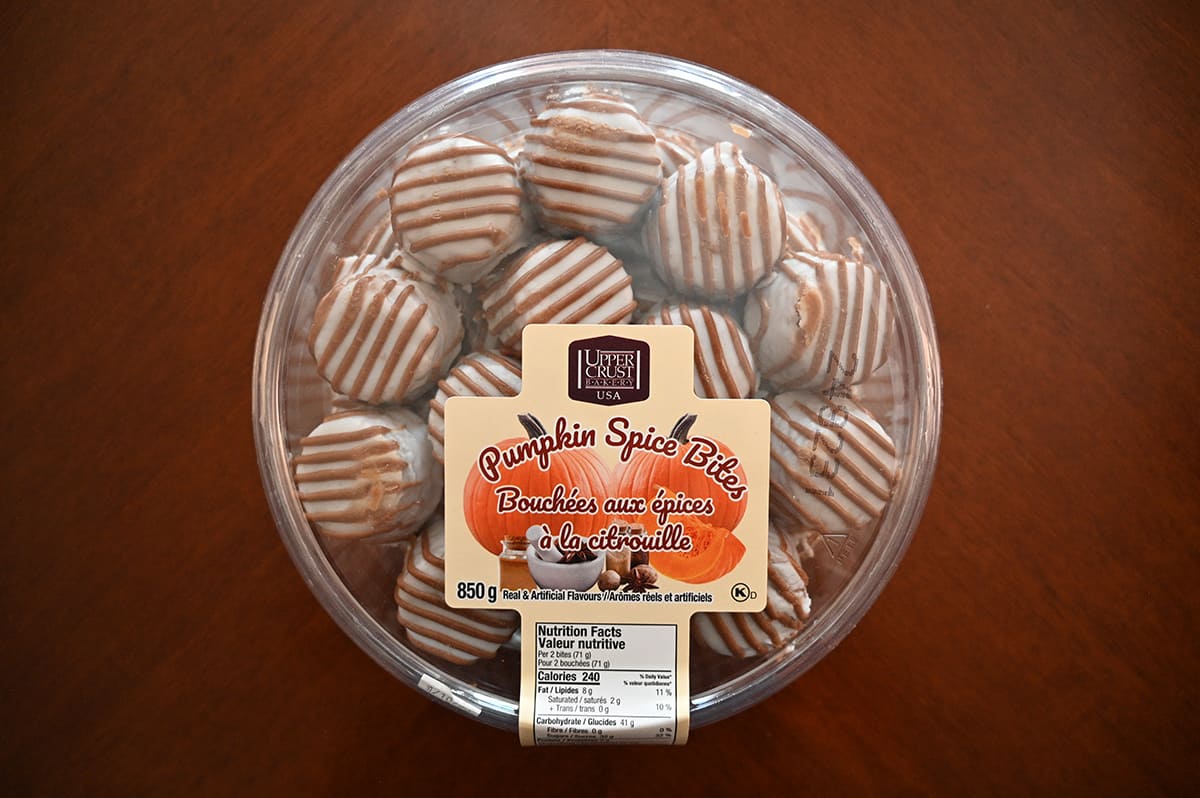 Other similar products from the Costco bakery are the Universal Bakery Petite Cinnamon Rolls, Universal Bakery Paleo Bites, Universal Bakery Keto Bites, Universal Bakery Coconut Bites, Donsuemor Traditional Madeleines, Kirkland Signature Hazelnut Cream Donuts, Kirkland Signature Gooey Cinnamon Roll and the Kirkland Signature Muffins.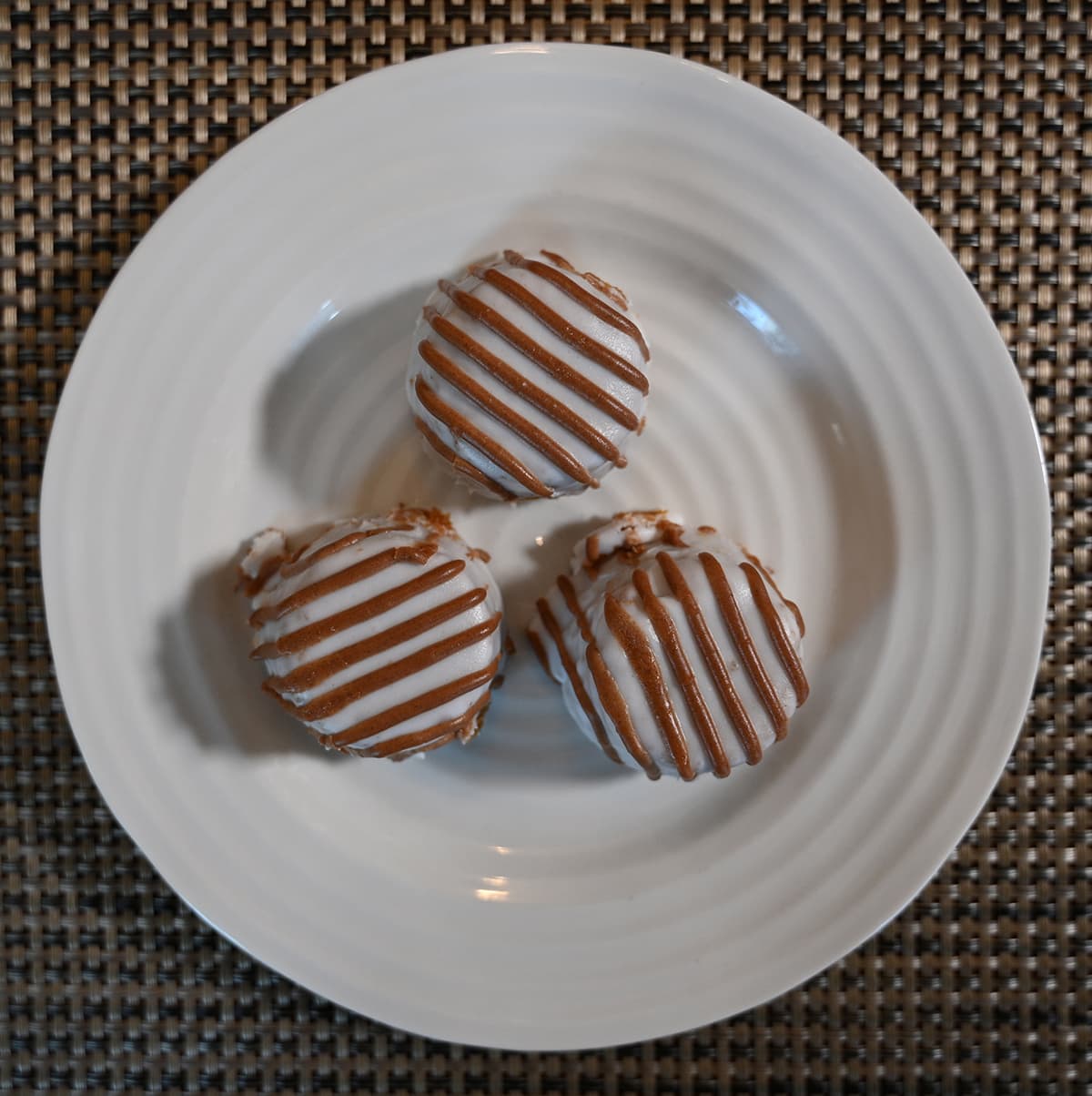 Location in Store
These pumpkin spice bites are located in the bakery section at Costco and the item number is 2677304.
Taste
If my mom was writing this review she'd give these pumpkin spice bites a top rating but I think they're just okay; not amazing, but not bad! They're very sweet from the glaze/icing. It tastes like a basic powdered sugar glaze and I wish it was a cream cheese icing!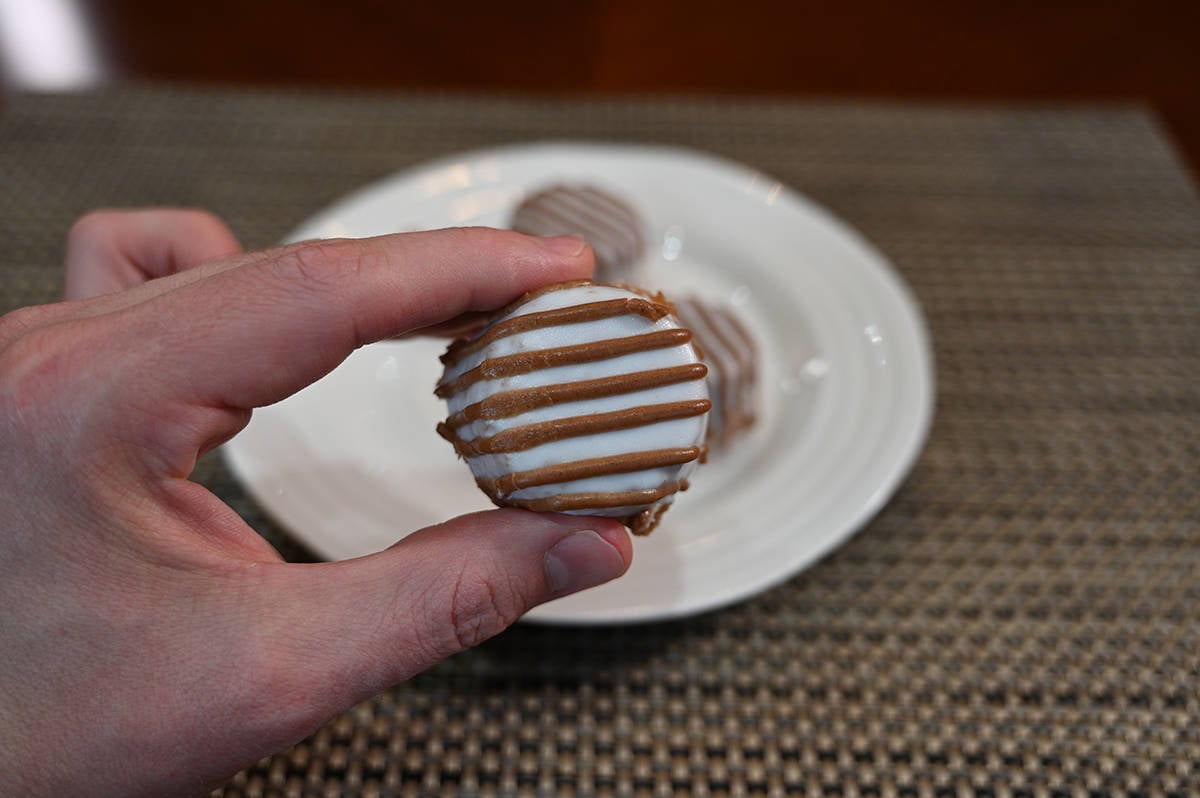 The actual cake part itself isn't amazing. The pumpkin flavor is nice with a bite of spice. They're a bit dry and both my husband and I notice a chalky taste but the icing adds a bit of moisture. In my opinion, the icing overpowers the cake part and I actually notice it makes my sensitive teeth hurt a bit when I bite into one of these!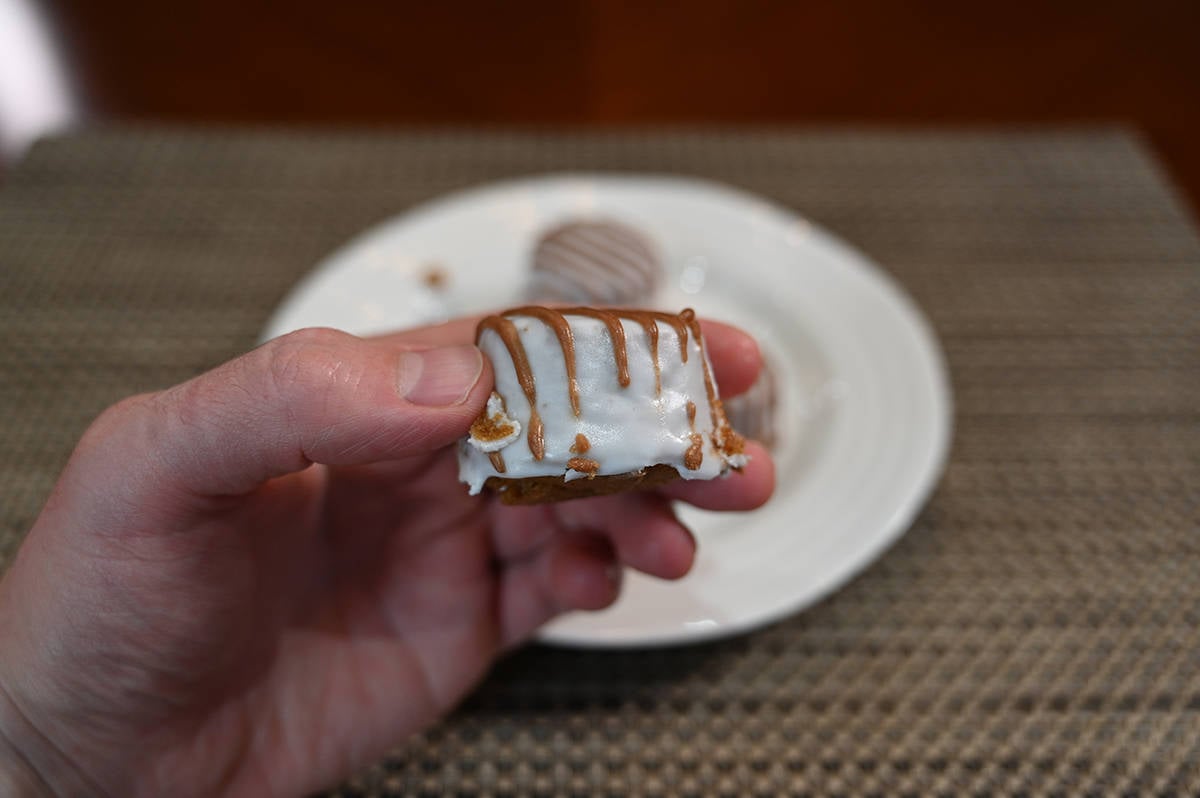 All in all, these are good enough but not great. I find them on the sweet side and I even have a sweet tooth! It'd be nice if they were a little less sweet.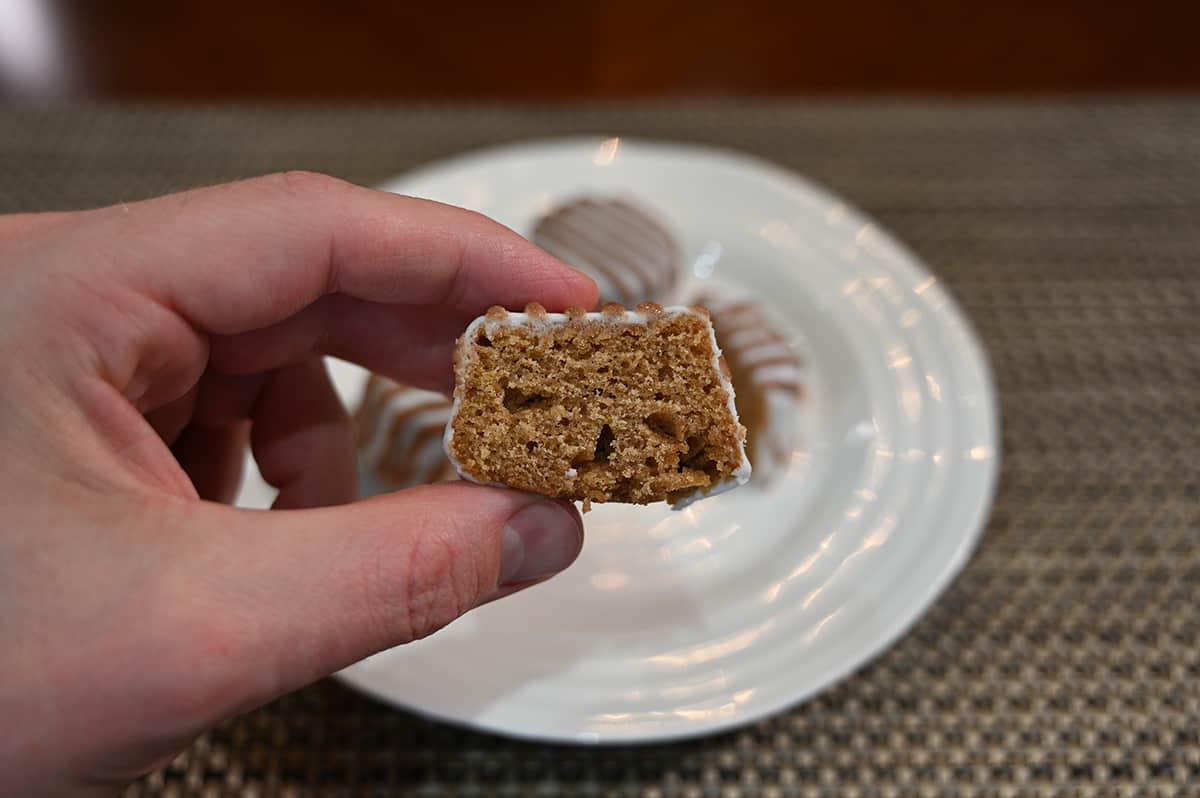 Cost
The 850-gram container comes with quite a few pumpkin spice bites and costs $11.99 Canadian at Costco, that's not bad for such a large container. They're definitely not a gourmet or premium-tasting product though.
Convenience
The best-before is over three weeks from when I purchased these but I don't really think they'd taste great close to that date. I recommend freezing them. The pumpkin spice bites come in a plastic tub that can be easily popped into the freezer if you're not going to finish these off by the best-before date.
I think kids would probably like these since they're so sweet! They'd also be convenient to bring to a potluck or large get-together in the fall season.
Nutrition
Calories
I had no doubt these would be high in calories. Two bites contain 240 calories, eight grams of fat, 41 grams of carbohydrates, zero grams of fibre, a whopping 32 grams of sugar and 140 milligrams of sodium.
I would much rather spend my calories and sugar intake somewhere else. These aren't worth the high calories or sugar.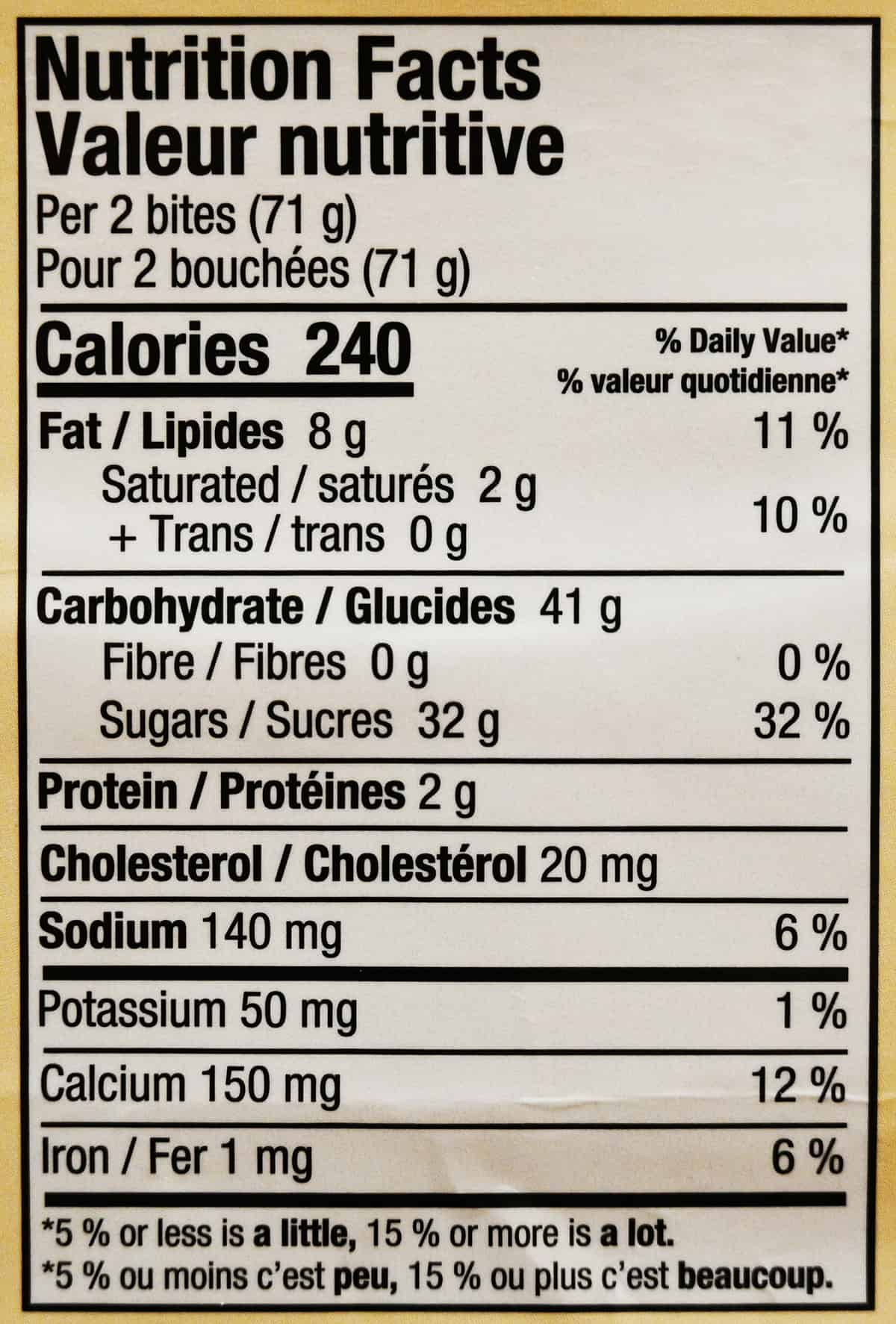 Ingredients
The first ingredient is of course sugar which is no surprise. The rest of the ingredients list is super unimpressive with things like soybean oil, defatted soy flour, artificial vanilla,"natural flavor" and a whole bunch of chemical-sounding ingredients.
If I were baking something similar at home I wouldn't be putting those ingredients in these. The pumpkin spice bites contain wheat, egg, soy, milk and tree nuts.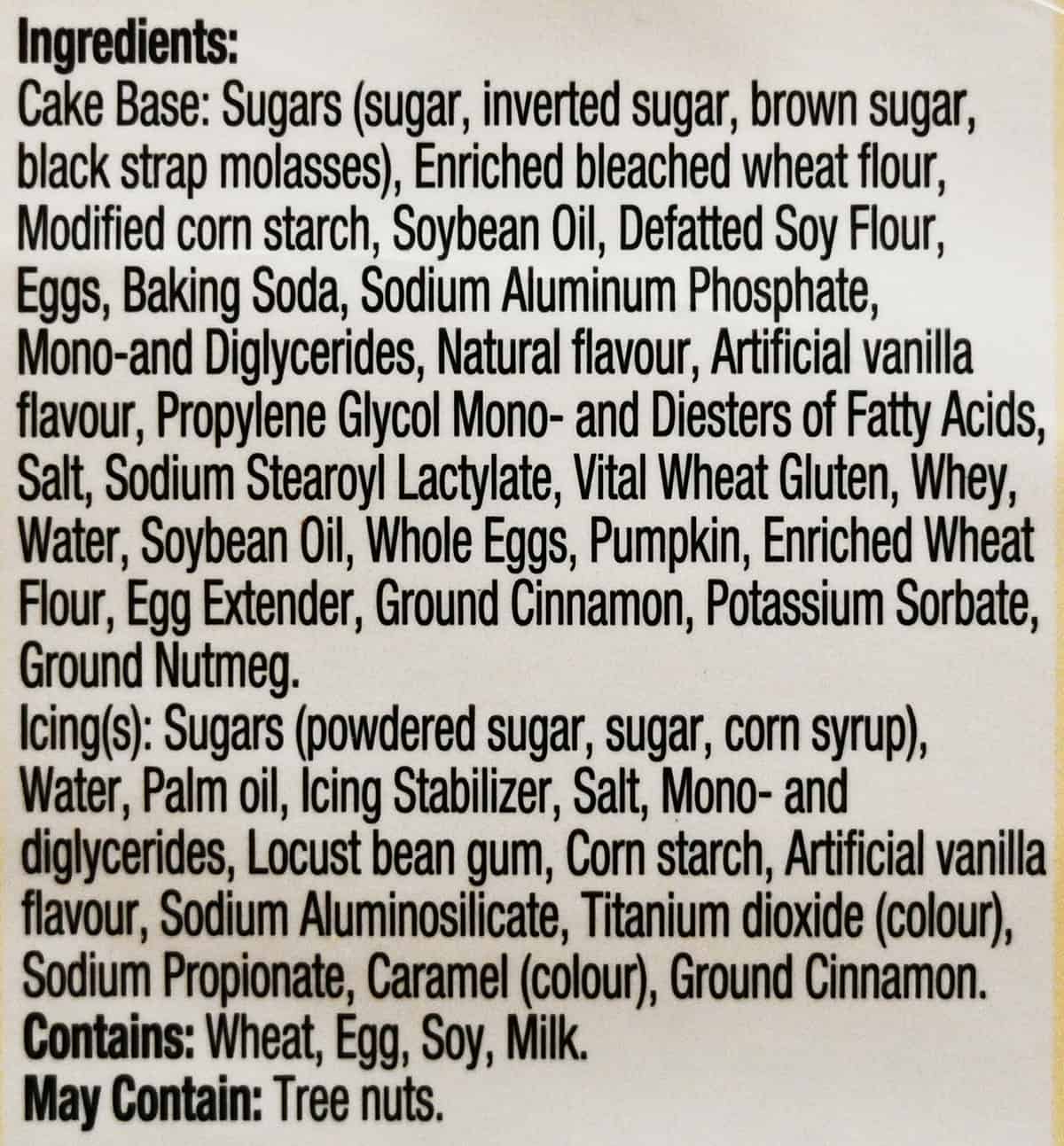 Scoring
Taste: 6/10
Cost: 7/10
Convenience: 10/10
Nutrition: 0/10
Overall
Walk on by!
I like the lemon bites from the same company better than these pumpkin spice bites. They're not horrible, but I wouldn't buy them again.
If you've tried these pumpkin spice bites, what do you think of them? Leave a comment below!
---
Please note that this review was not paid for or sponsored by any third party. This product was purchased by Costcuisine for the purpose of producing this review. The opinions in this review are strictly those of Costcuisine. Costcuisine is not affiliated with Costco or any of its suppliers. In the event that Costcuisine receives compensation for a post from the manufacturer of a product or some other third party, the arrangement will be clearly disclosed (including where the manufacturer of a product provides Costcuisine with a free sample of the product).