A flavorful, convenient, veggie-packed egg white snack!
Please note that this review was not paid for or sponsored by any third party. I purchased this product with my own money and the opinions in this review are strictly my own. I am not affiliated with Costco or any of its suppliers. I am just a fan of the company. I write these reviews to help my fellow shoppers.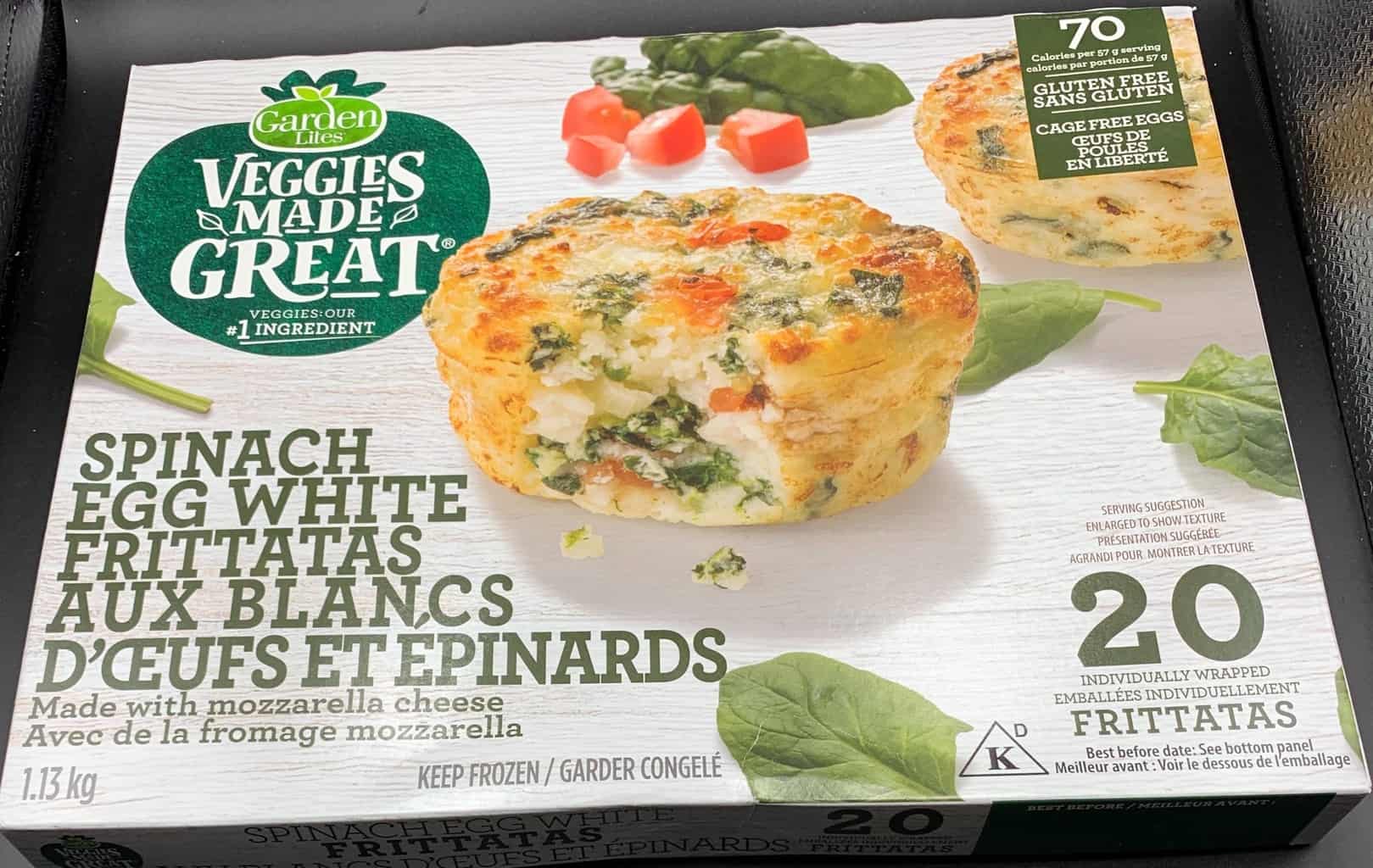 I'm always in the mood for quick, convenient, reasonably healthy breakfast food. Last time when we were at Costco I saw these Costco Garden Lites Veggies Made Great Spinach Egg White Frittatas and picked them up to review.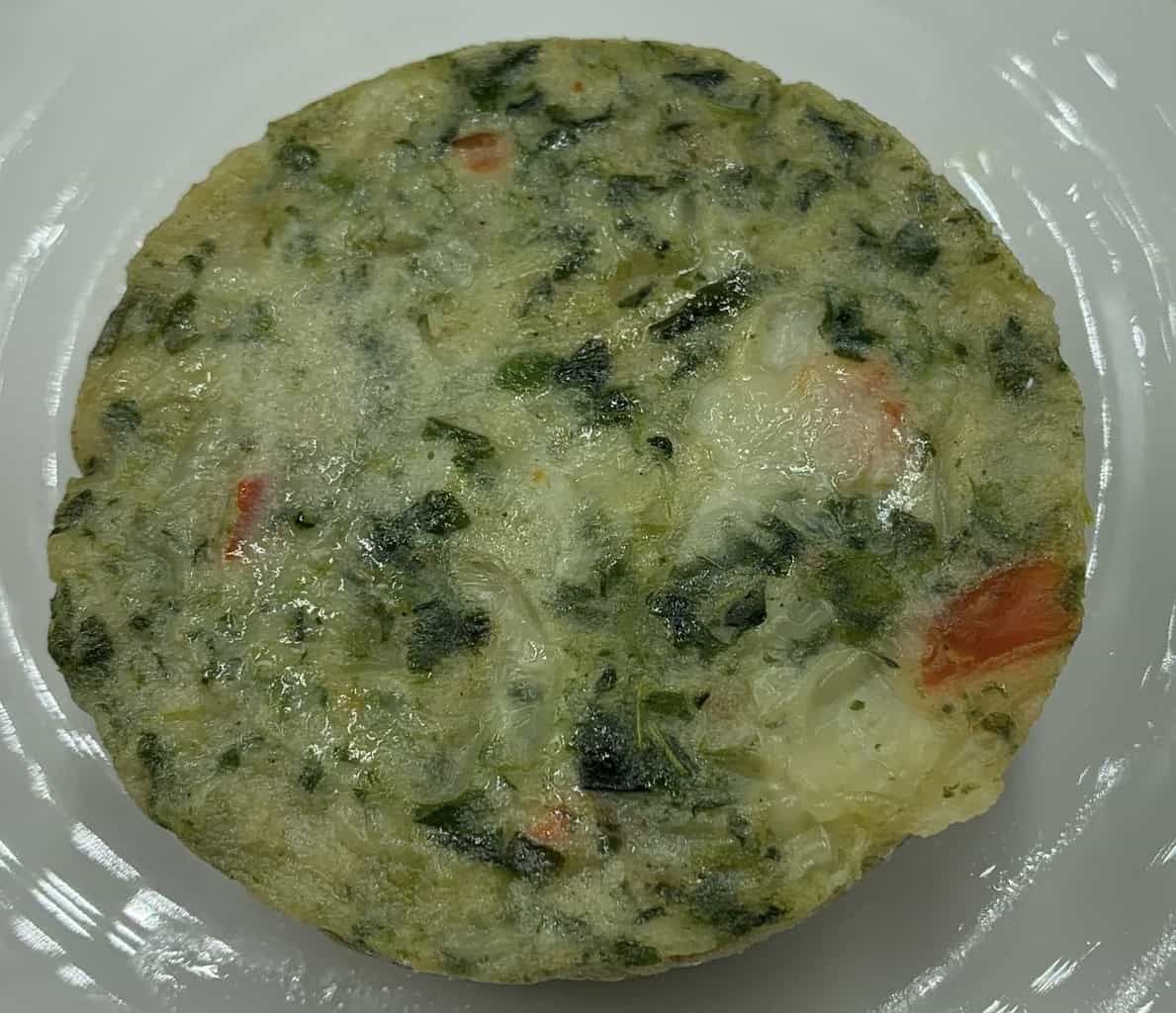 Taste
These are VERY flavorful! I didn't expect there to be so much flavor packed into a little egg white muffin. There's spinach, tomatoes, onions, red bell peppers and egg whites as well as mozzarella and gruyere cheese in this small egg white frittatas. You really don't taste the veggies strongly at all, the main flavors you taste are cheese, garlic and salt. Somehow the ingredients all blend together to make a flavorful, savory, delicious egg white muffin that's packed full of veggies. Some may find these a little too strong/flavorful but I really enjoyed them.
Cost
In the box, you get 20 individually wrapped frittatas. I paid $16.99 for the box which is the regular price. Not exactly cheap but not overly expensive considering how they're individually packaged and convenient. Also, these are marketed as a healthy item.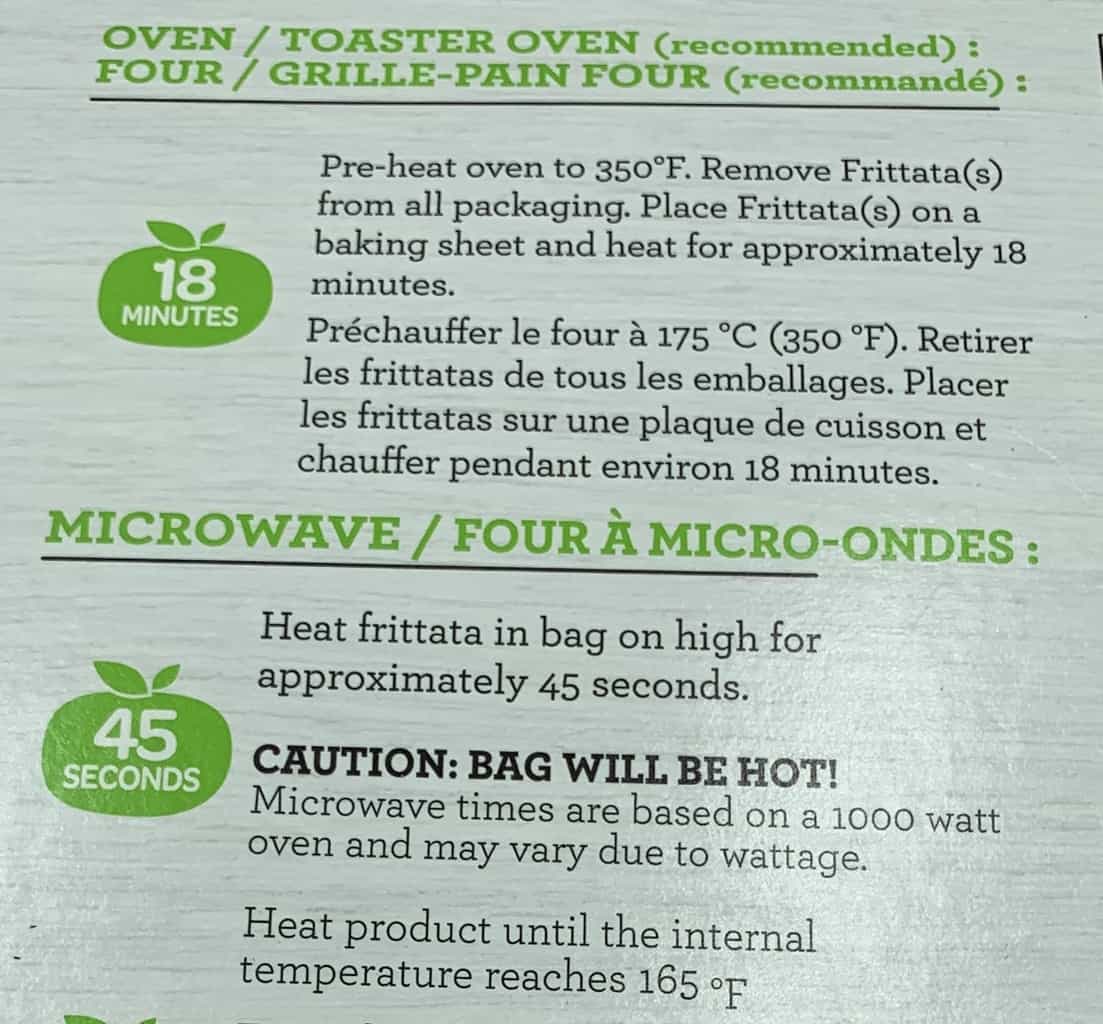 Convenience
These are super convenient to heat up from frozen, you can choose to microwave them or cook them in an oven/toaster oven. Once heated you just eat them right away and that's all there is too it! They're kept frozen so you don't have to be overly concerned about the best before date. These make a convenient breakfast, lunch, snack or even dinner option.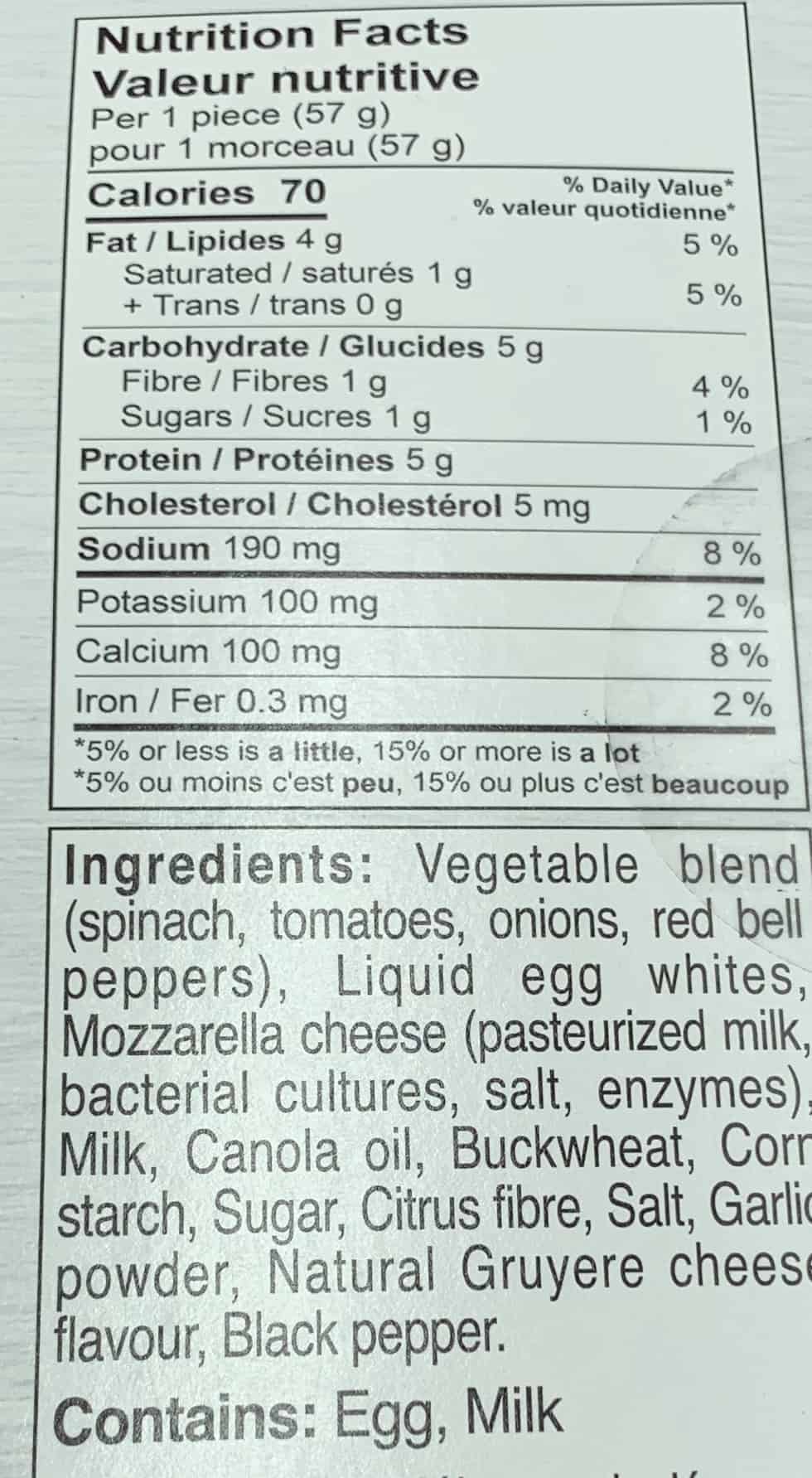 Nutrition
One individual frittata is 70 calories, four grams of fat, five grams of carbohydrates, 190 mg of sodium, one gram of fibre, five grams of protein and one gram of sugar.
I enjoyed these and definitely won't have any issue eating them up. For the price, I'd probably just make my own at home using veggies and eggs but these were definitely fun to try.
Taste: 8/10
Cost: 7/10
Convenience: 9.5/10
Nutrition: 8.5/10
What veggies do you like to add to your eggs?