I love frittata, but it takes a lot of time and energy to make one unless you're a chopping machine. I also find they're better for larger groups unless you don't mind having leftovers. The Costco Veggies Made Great Spinach Egg White Frittatas are a quick, convenient and reasonably healthy breakfast food. They're mini frittatas, so you can make as few or as many as you like. The biggest question is, do these little egg muffins taste as good as a homemade frittata?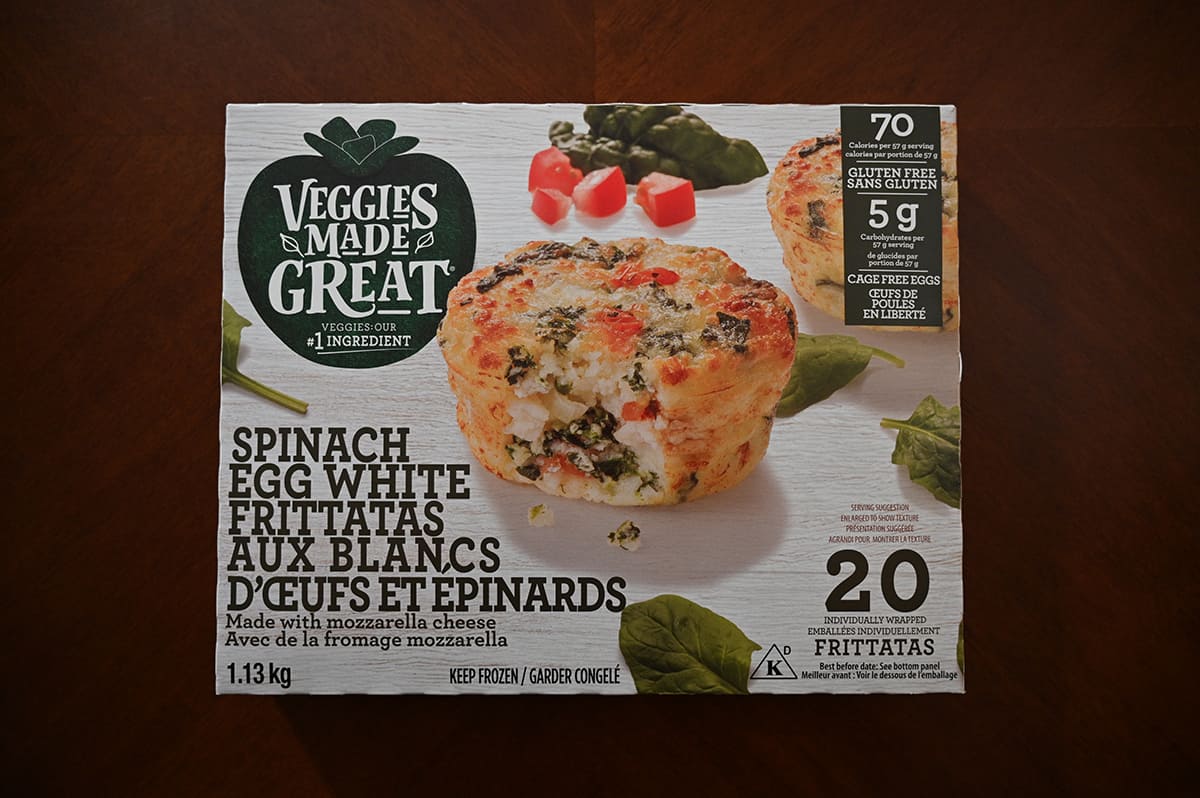 I originally reviewed the Costco Veggies Made Great Spinach Egg White Frittatas back in 2020 and then they disappeared from my store for a long time! I remember liking them three years ago and I want to know if I still do so I bought a box to review.
Other convenient breakfast products from Costco are the Kirkland Signature Granola, Krusteaz Buttermilk Pancake Mix, Belgian Boys Traditional Crepes, Kirkland Signature Cherry Danish, Kirkland Signature Strawberry Cream Cheese, Spudlers Breakfast Hash, innofoods Almond Fruit Crunch Cereal, La Terra Fina Quiche, Smokey River Meat Company Turkey Breakfast Sausage and the El Monterey Breakfast Wraps.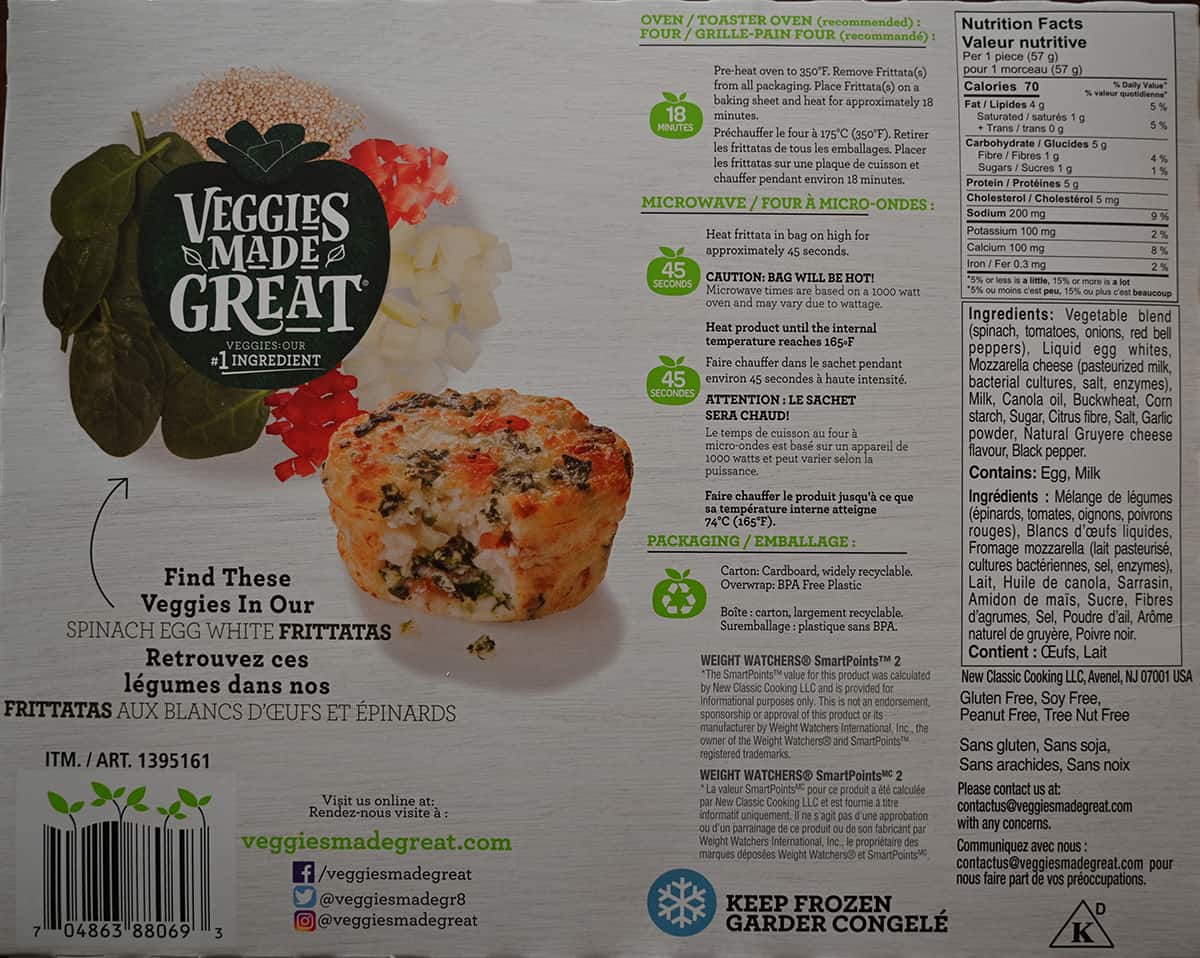 Location in Store
You can find these in the freezer section at Costco, the item number is 1395161.
Taste
These little frittatas are very flavorful! I didn't expect there to be so much flavor and seasoning. The veggies are spinach, tomatoes, onions and red bell peppers. And of course, there's egg whites as well as mozzarella and gruyere cheese.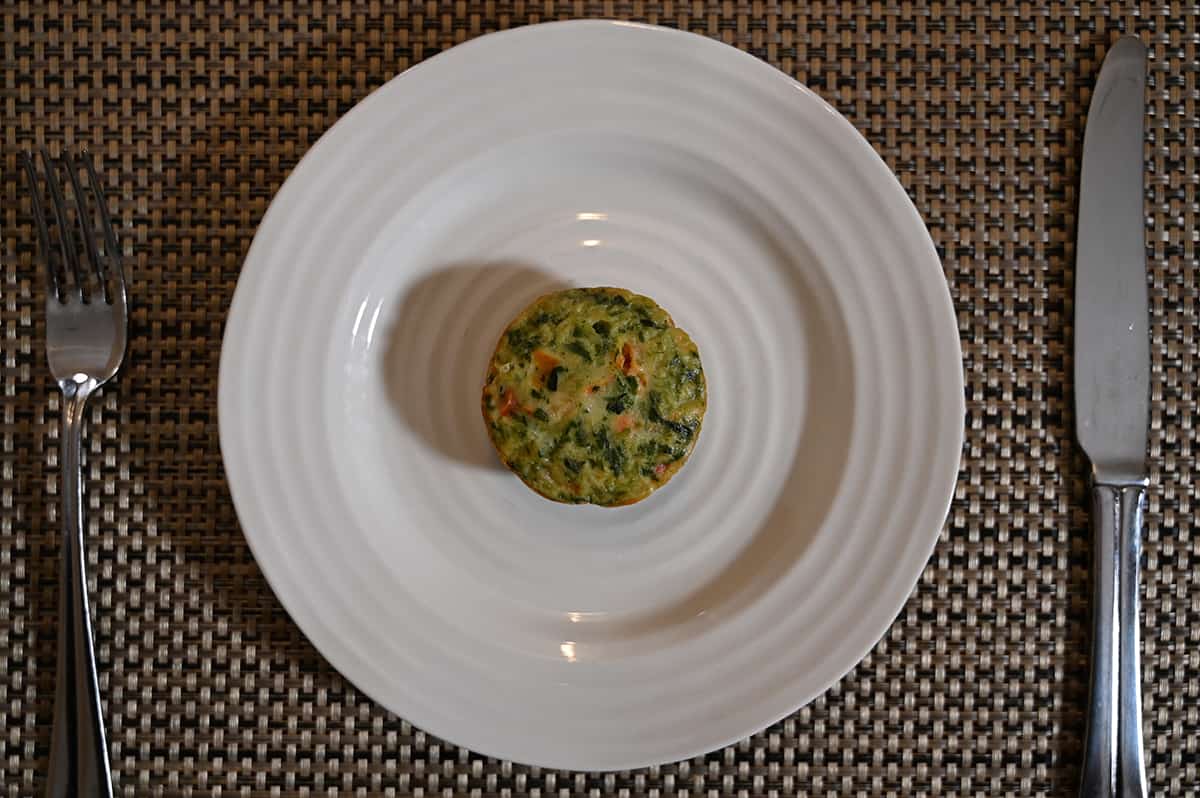 Whether you microwave them or bake them the texture remains the same, very soft, light and fluffy but they stay together pretty well and are easy to eat.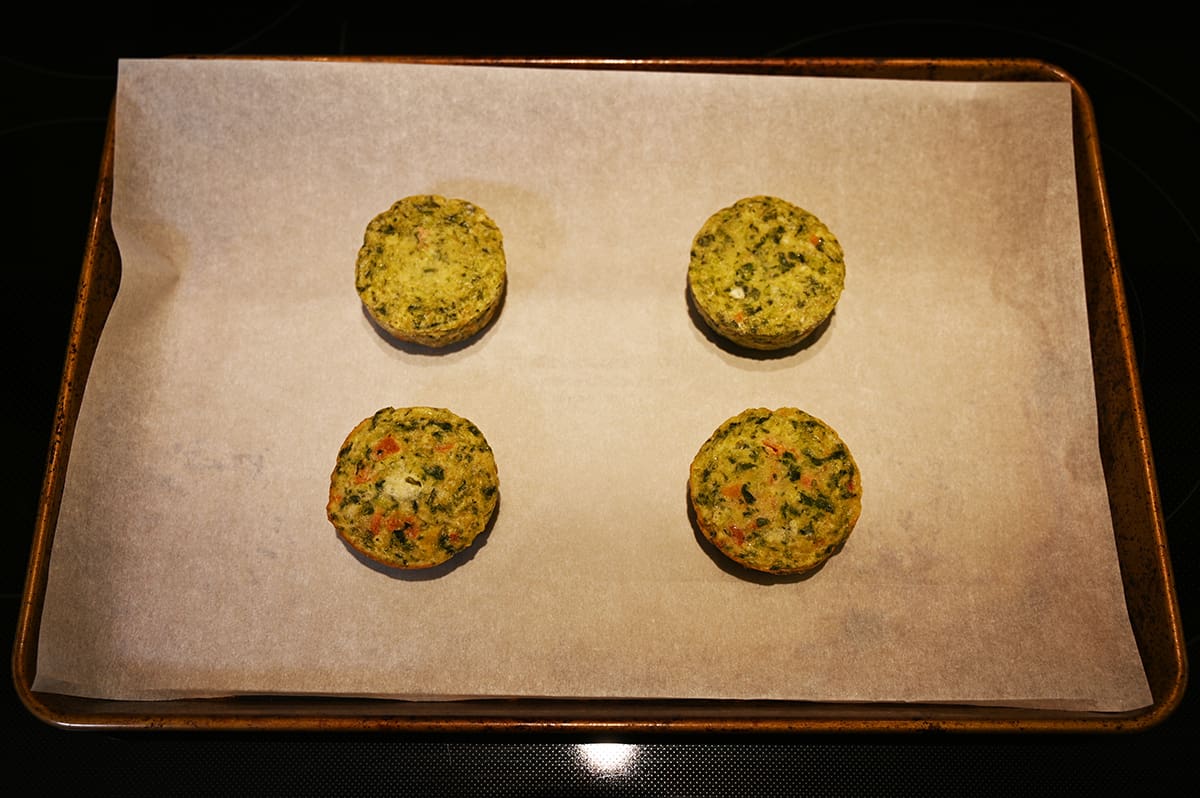 You really don't taste the veggies strongly at all, the main flavors you taste are cheese, garlic and salt. Somehow the ingredients all blend together to make a savory, delicious egg white muffin. One negative is I think some people might find the egg white frittatas over-seasoned or not enjoy the particular seasonings used.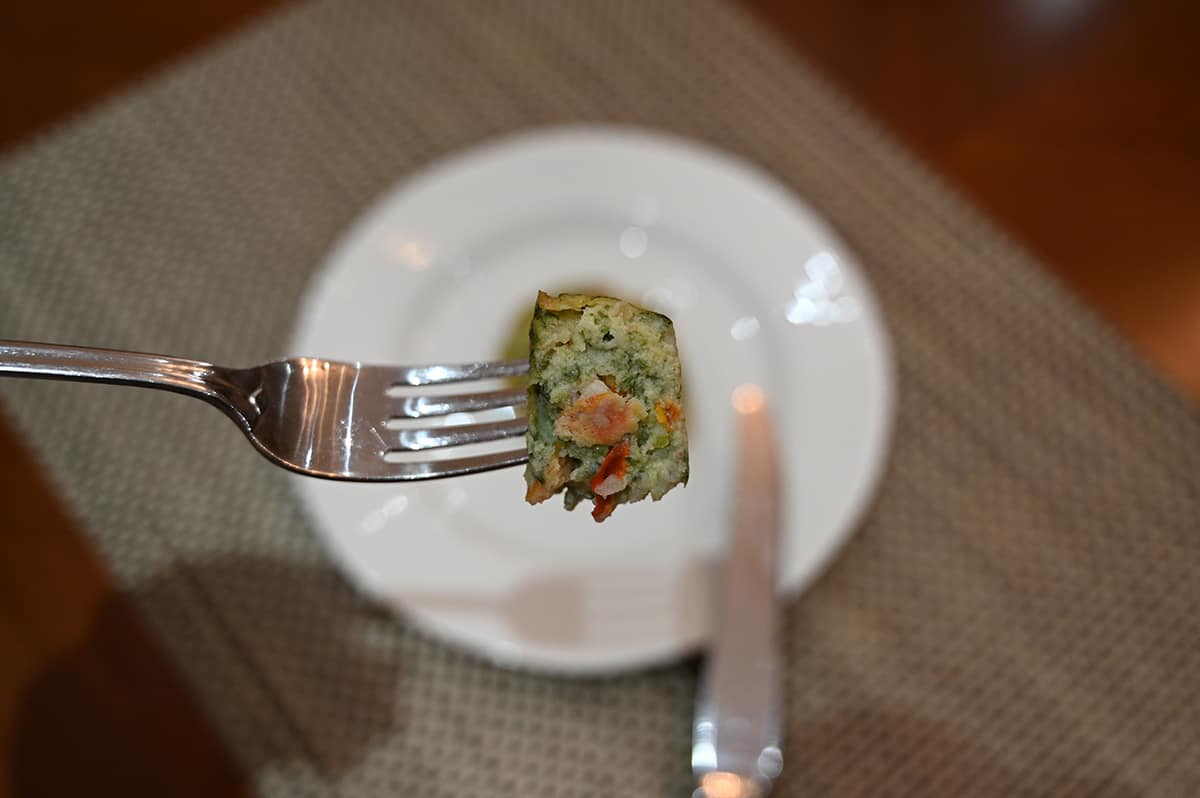 Cost
The price has gone up, in 2020 the box 20 individually wrapped frittatas cost $16.99 Canadian. Now it costs $19.99. I think you could make a similar product at home for cheaper but you're paying for the convenience of an individually packaged, ready-to-heat, "healthy item".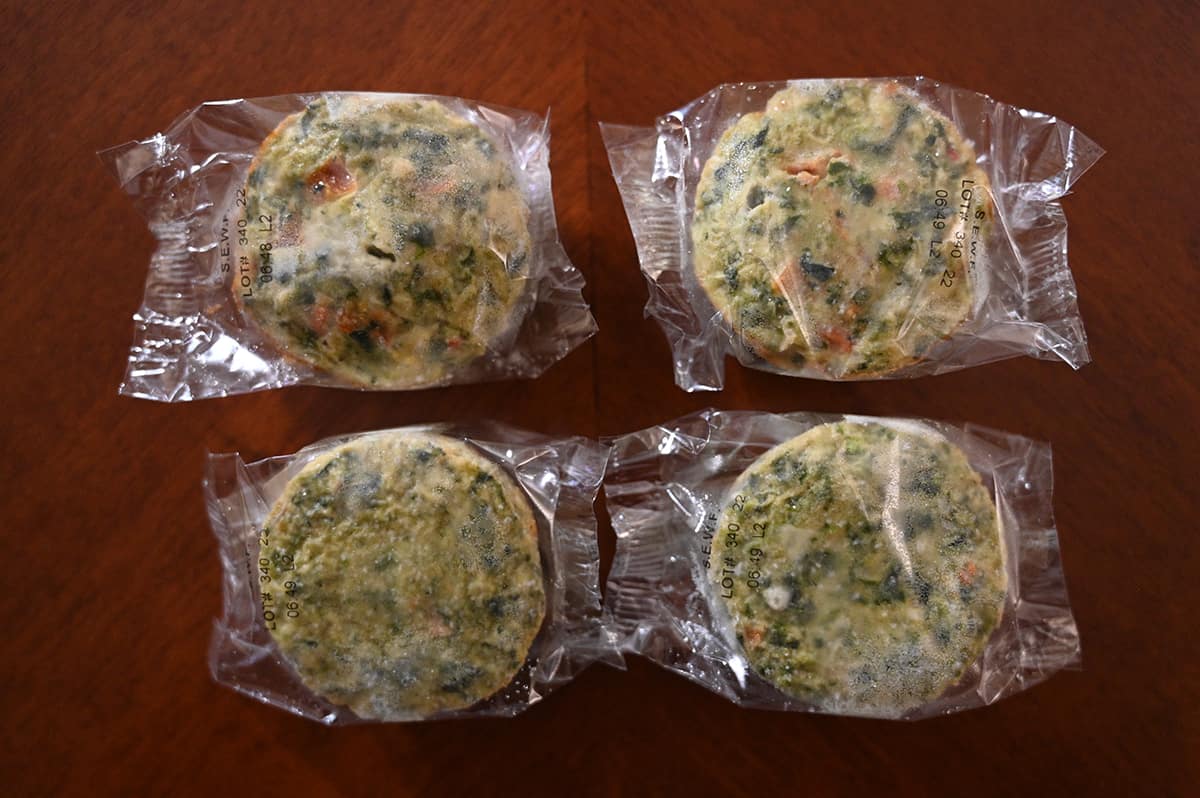 Convenience
These are super convenient to heat up from frozen, you can choose to microwave them or cook them in an oven/toaster oven. They need to be kept frozen and the best-before date is sixteen months from when I purchased them.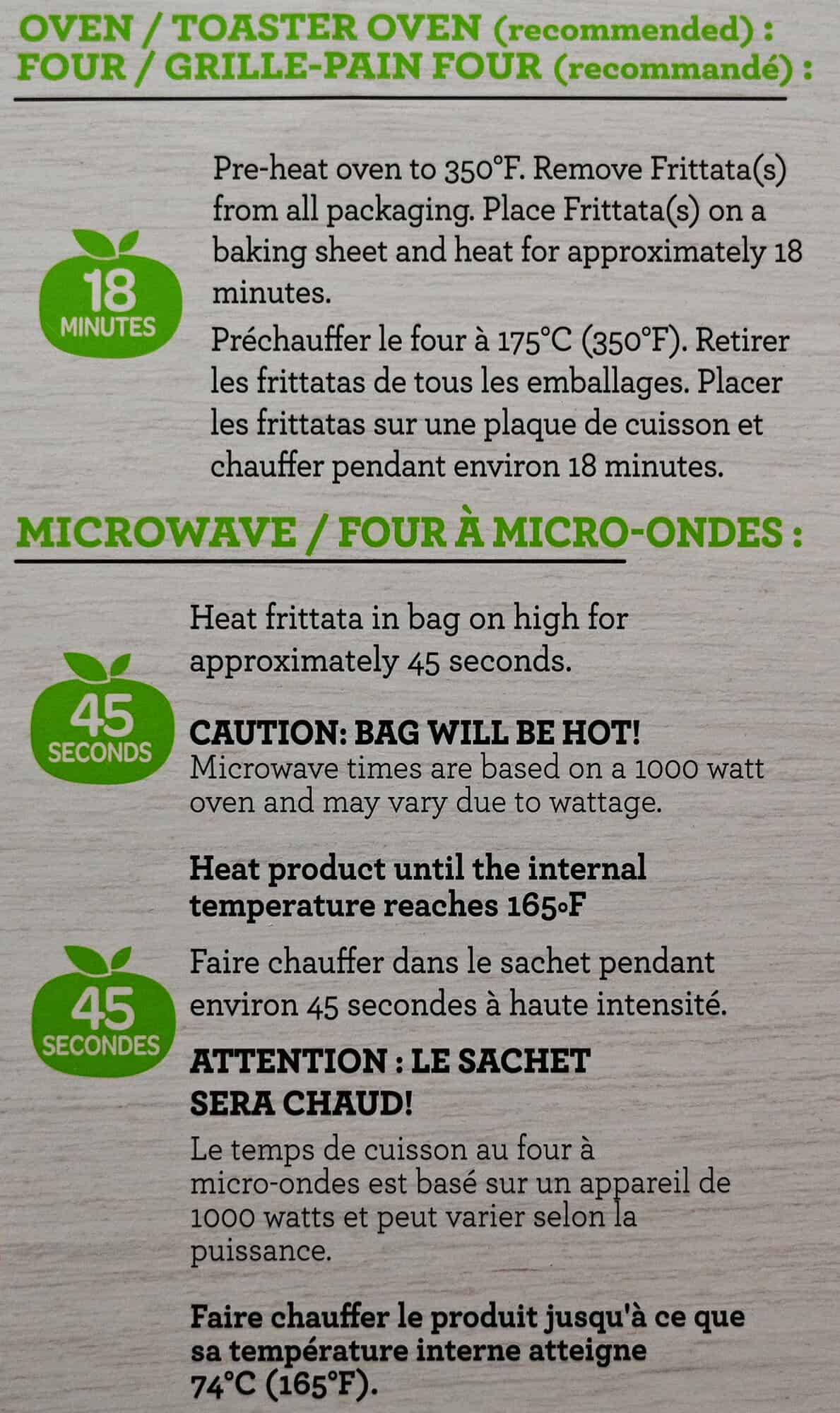 These make a convenient breakfast, snack or lunch item. Because they're individually packaged they can be easily brought to school and are peanut and tree-nut-free. I think adults will like them but I'm not sure if kids will due to the seasoning and vegetables.
Nutrition
Calories
One frittata contains 70 calories, four grams of fat, five grams of carbohydrates, 200 milligrams of sodium, one gram of fibre, five grams of protein and one gram of sugar. The calories and fat are decently low but the protein isn't really that high. The sodium is around what I expected to see.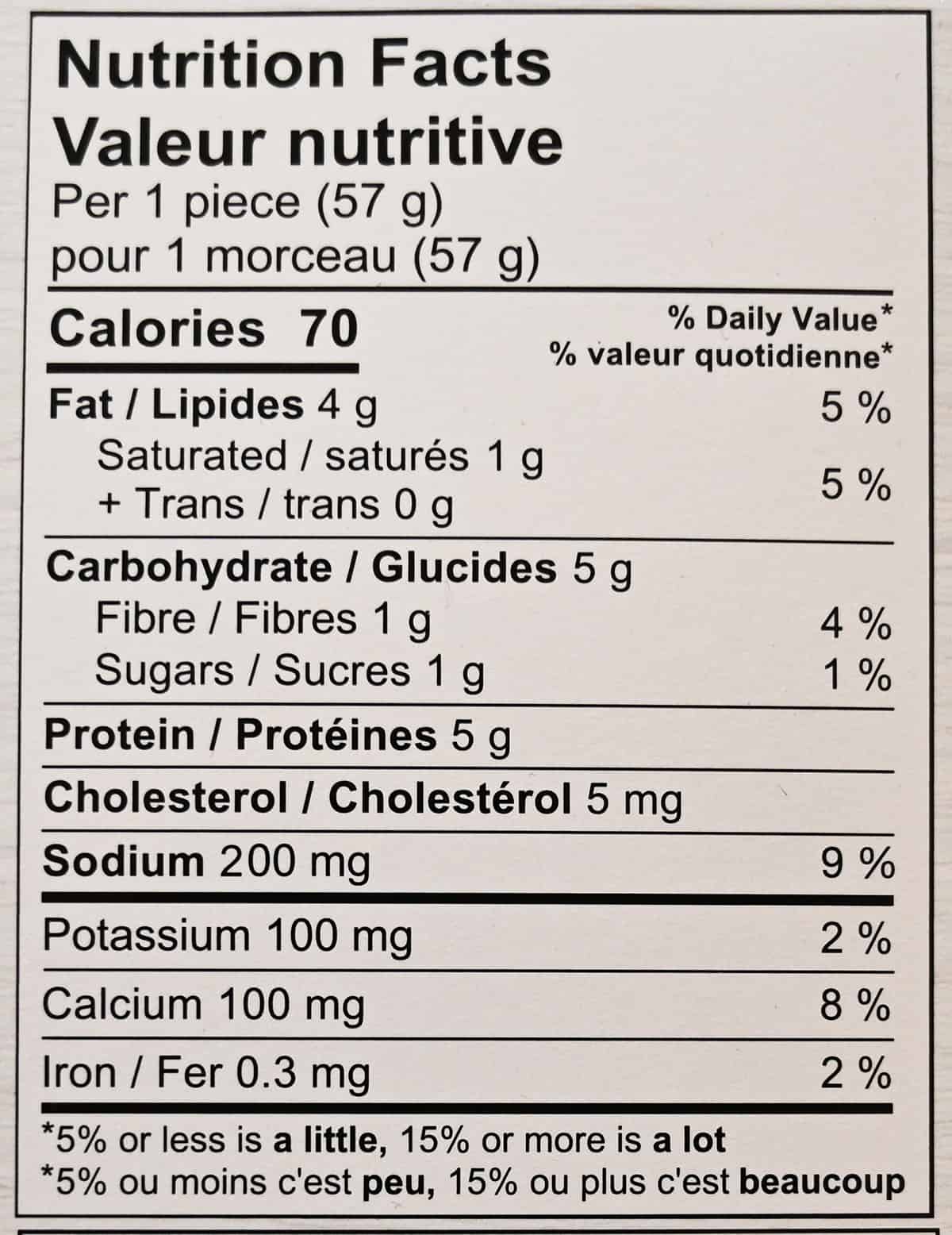 Ingredients
The ingredients list is pretty straightforward with vegetables, egg whites, cheese, oil, seasonings and a few other random ingredients. I don't love the added sugar. By making these at home I could eliminate the corn starch, citrus fibre, buckwheat for sure and use a healthier oil like olive oil.
The Veggies Made Great Spinach Egg White Frittatas are gluten-free, peanut-free, soy-free and tree nut free but not dairy-free.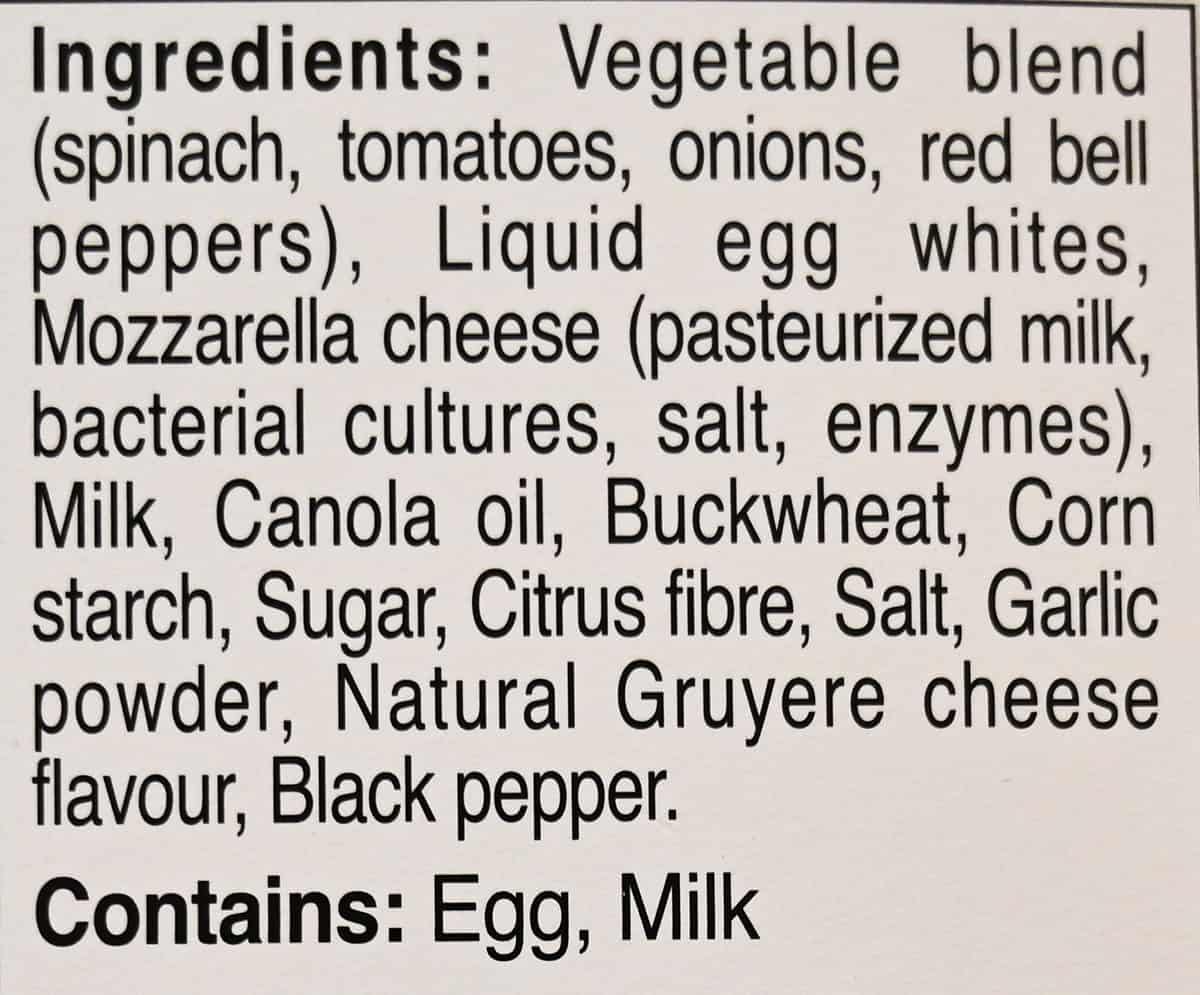 Scoring
Taste: 8/10
Cost: 6/10
Convenience: 10/10
Nutrition: 6/10
Overall
Give it a try!
If you're in need of a relatively healthy, low-carb, convenient breakfast and don't feel like making your own, these are definitely worth trying.
Have you tried these? What do you think of them?
---
Please note that this review was not paid for or sponsored by any third party. This product was purchased by Costcuisine for the purpose of producing this review. The opinions in this review are strictly those of Costcuisine. Costcuisine is not affiliated with Costco or any of its suppliers. In the event that Costcuisine receives compensation for a post from the manufacturer of a product or some other third party, the arrangement will be clearly