If you're looking for a special bread to serve over the holidays, this Kirkland Signature Cranberry Walnut Bread from Costco might be for you. It looks great on the table whole or cut into pieces and the walnuts and cranberries add texture and flavors that are perfect for Thanksgiving or Christmas dinner or a holiday brunch.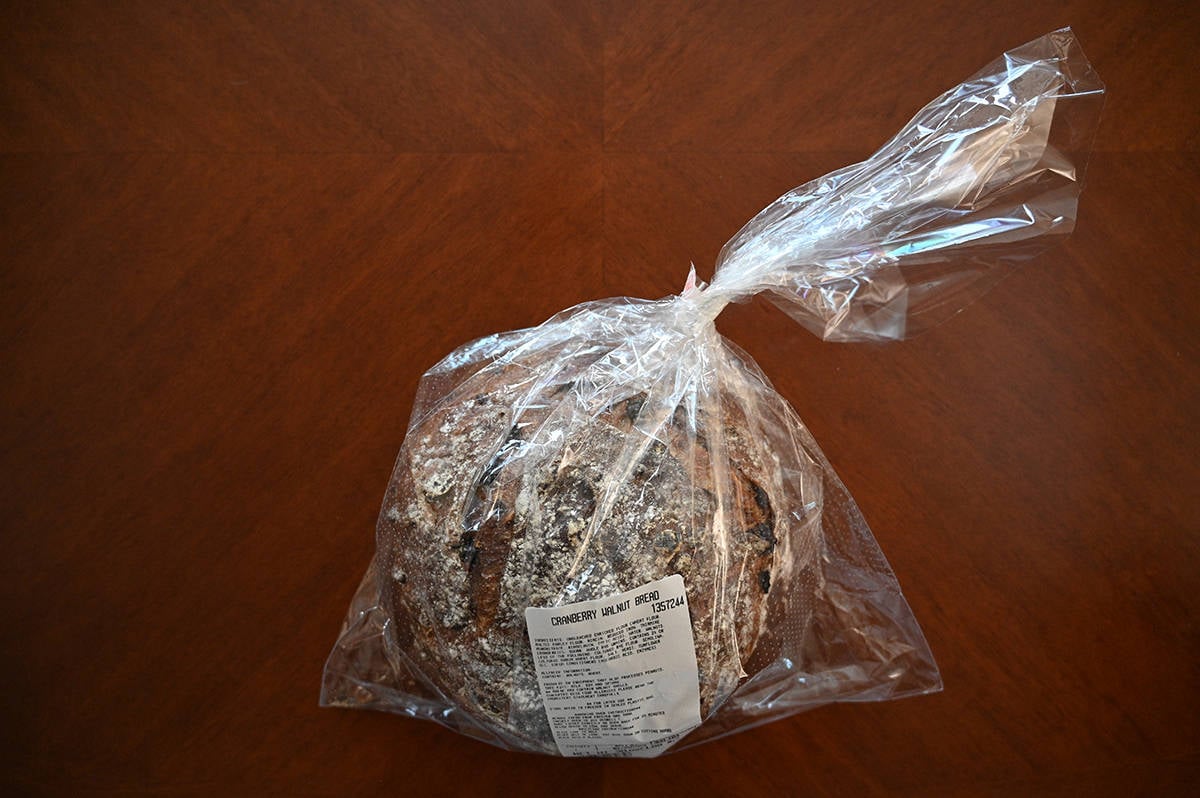 Other seasonal bakery and dessert items from Costco are the Kirkland Signature Pumpkin Spice Loaf, Kirkland Signature Nanaimo Bars, The Sticky Toffee Pudding Co. Sticky Toffee Pudding, Kirkland Signature Ginger Cookies, Kirkland Signature Christmas Fruit Cake, Kirkland Signature Peppermint Candy Bark, Kirkland Signature Pumpkin Pie and the Kirkland Signature Chocolate Yule Log with Vanilla Cream.
Location in Store
I bought this from the bakery section at the Kalispell, Montana Costco. The item number is 1357244.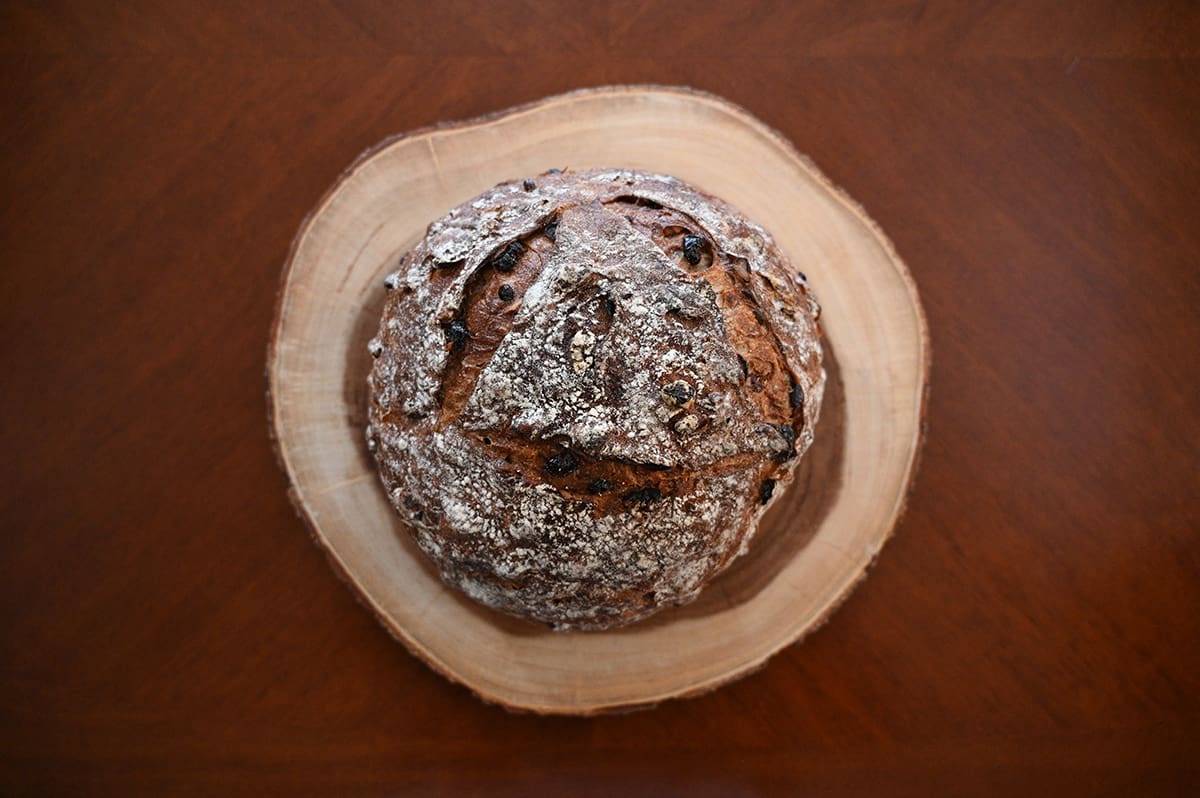 Taste
I love bread, but I wasn't sure how much I'd like the Cranberry Walnut bread. I didn't know if it would work well served like I would serve other breads or if it might only work in certain situations. After trying it, I can confidently say it's very tasty and versatile.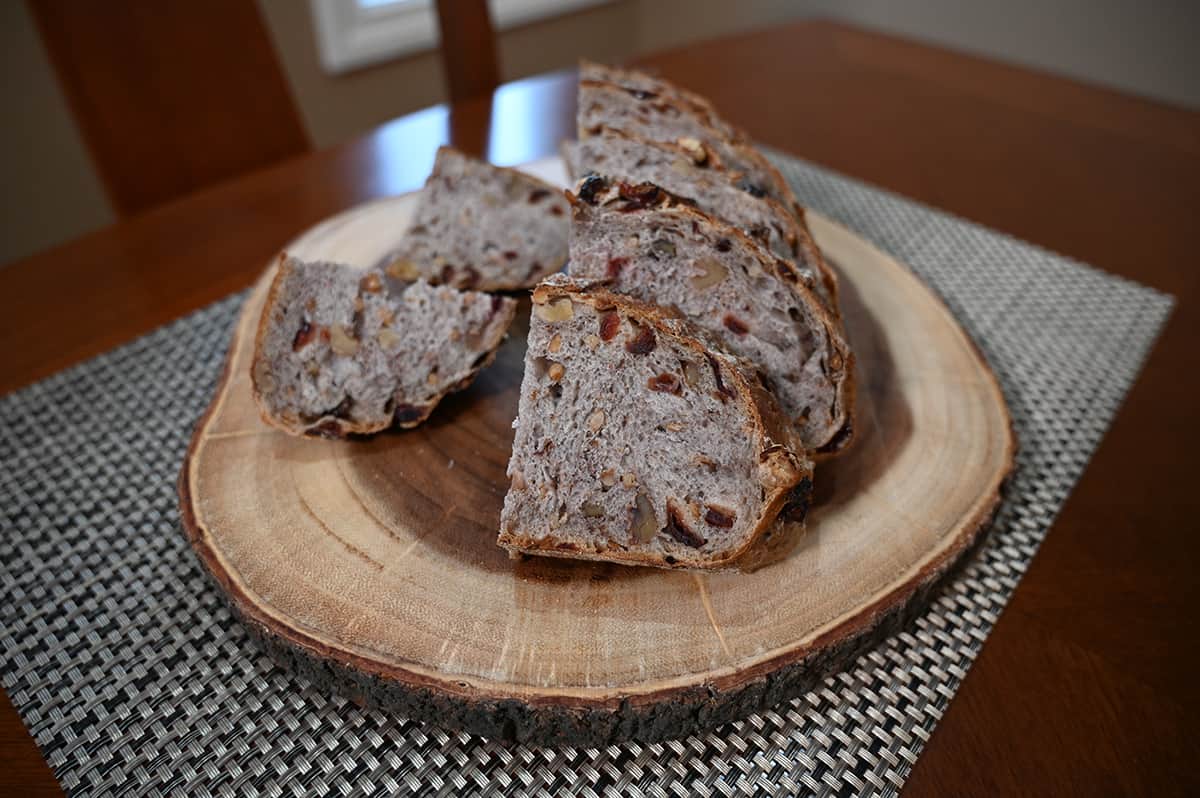 The bread has a heavy crust on it, so the crust-heavy pieces are very chewy and even a bit hard on the roof of your mouth (the walnuts in those pieces don't help either). Most pieces don't have enough crust so it's a problem though. The inside of the bread is soft and moist with a slight tanginess.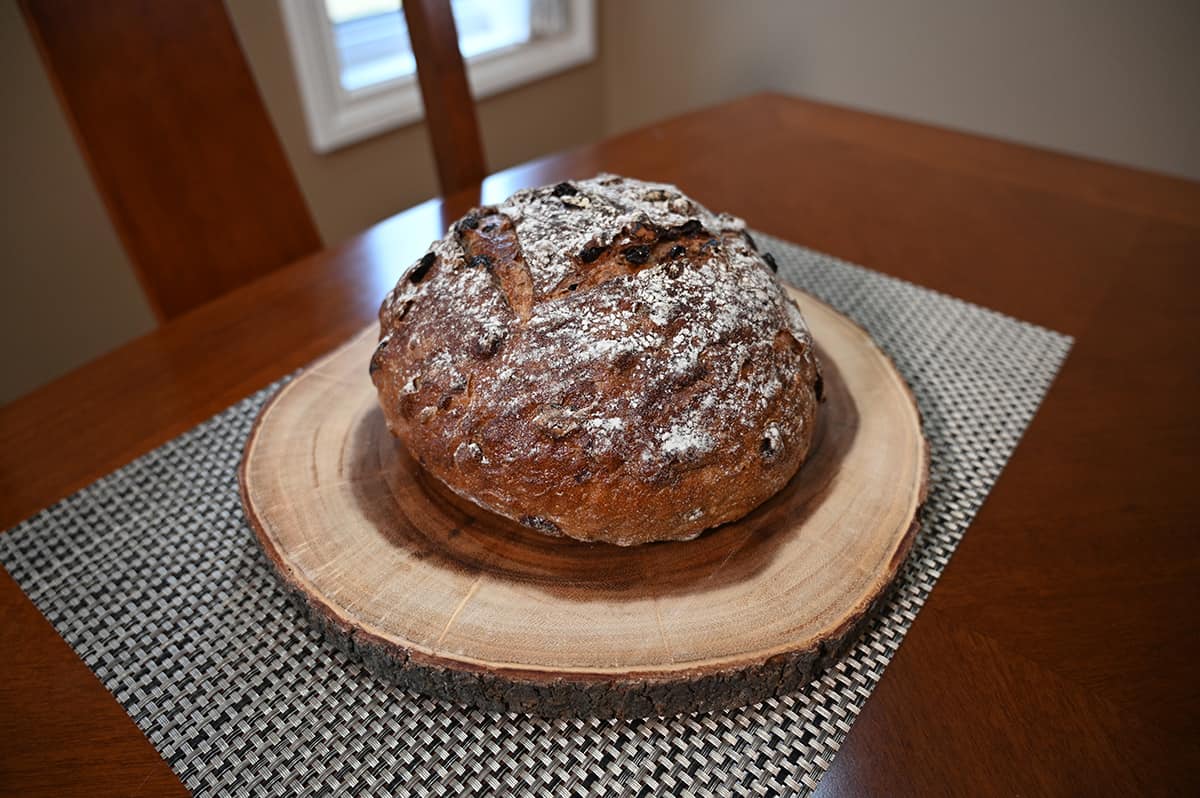 In some ways, it reminds me of raisin bread. The cranberries add a somewhat similar type of sweetness to raisins, though they're obviously more tart. There's also a lot of added texture from the walnuts. I think this bread would be a great addition to brunch, especially served toasted with butter. It would also go really well with a turkey dinner or really any nice meal. I tried my bread plain and with butter and loved it, but I'm sure there are lots of dips and spreads that would pair well with it.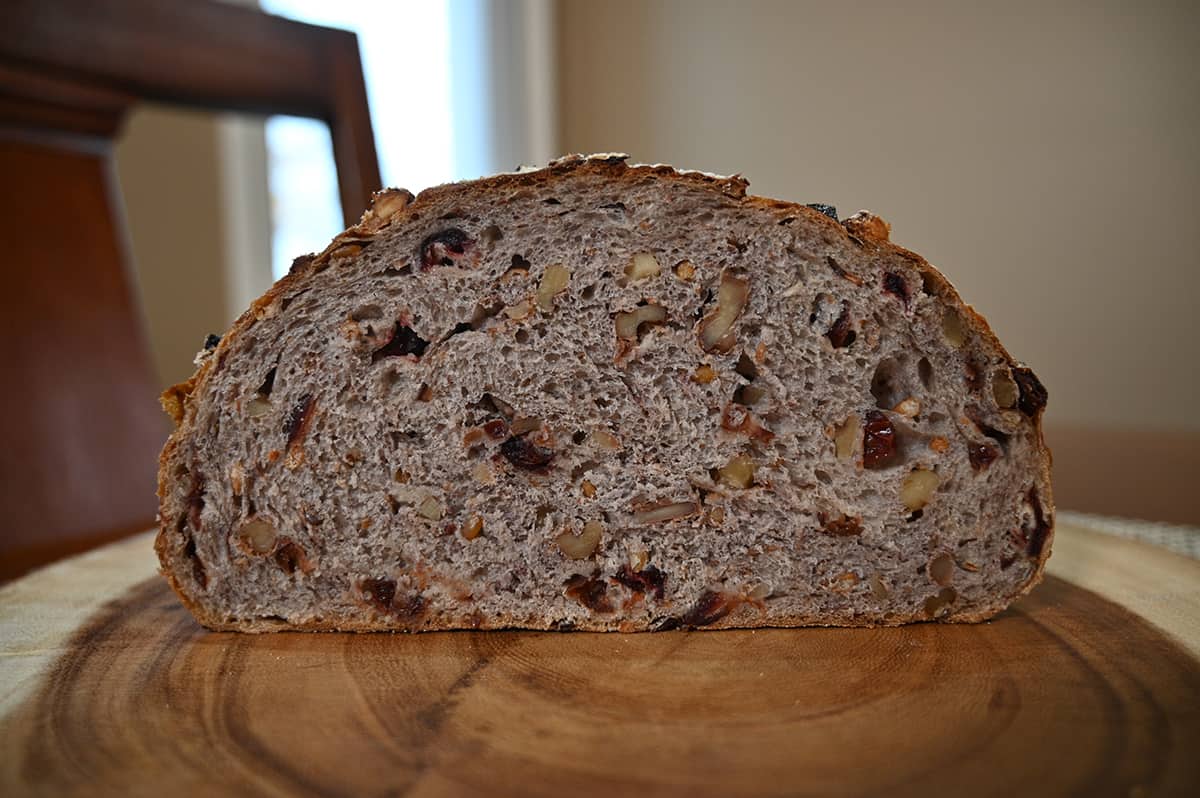 As you'll read below, I was a bit concerned about whether I was supposed to heat my bread in the oven. I didn't and it still tasted good to me.
Cost
The bread costs $8.99 USD which isn't cheap but it's a really large circular loaf! It's also full of walnuts which aren't cheap.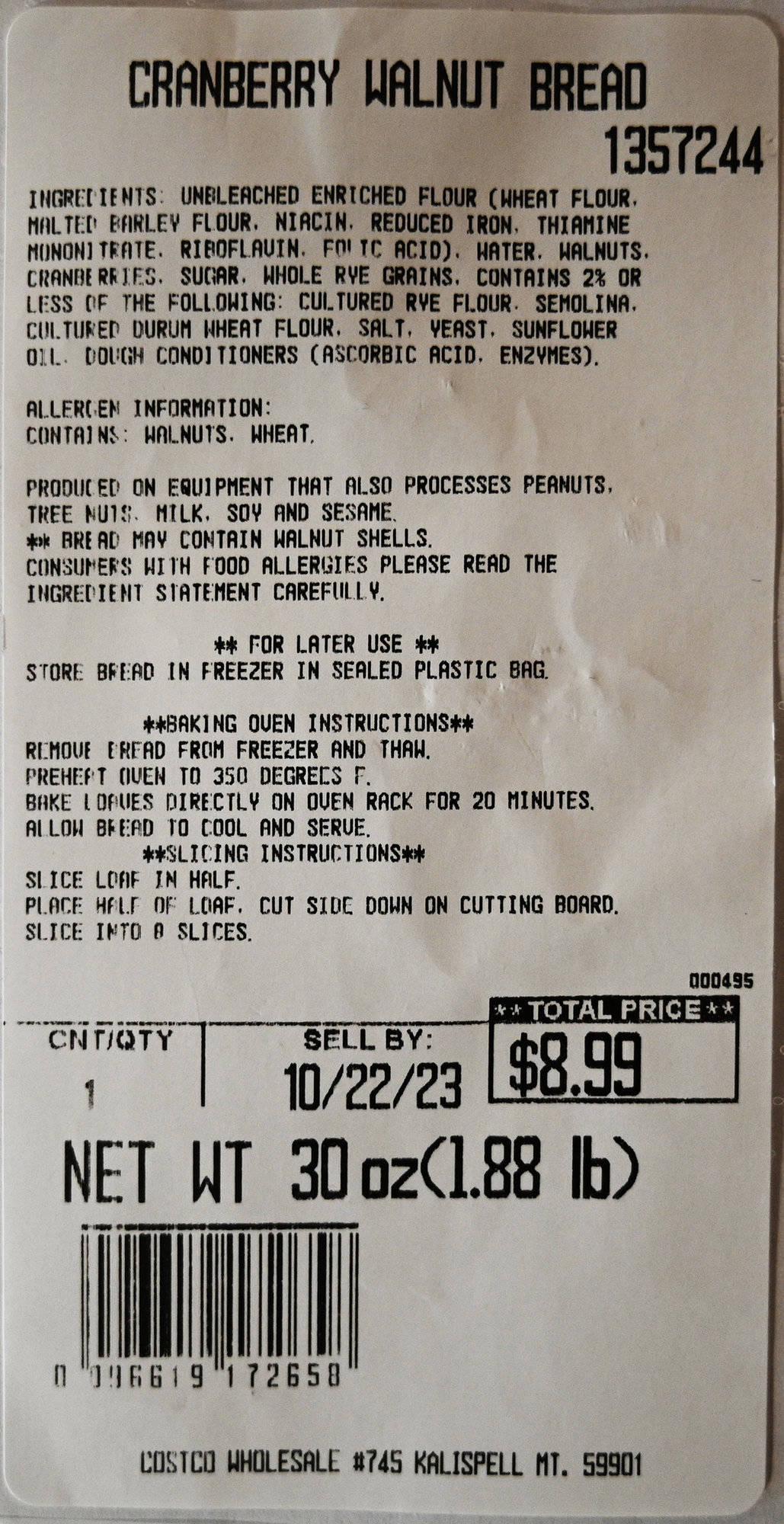 Convenience
Who would've thought a loaf of bread could be so complicated? The bread has baking directions, but after reading them over multiple times, I decided that they probably only apply if you freeze your bread. The bread seemed fully baked and I didn't want to risk drying it out. It was very good just sliced and served out of the wrapping.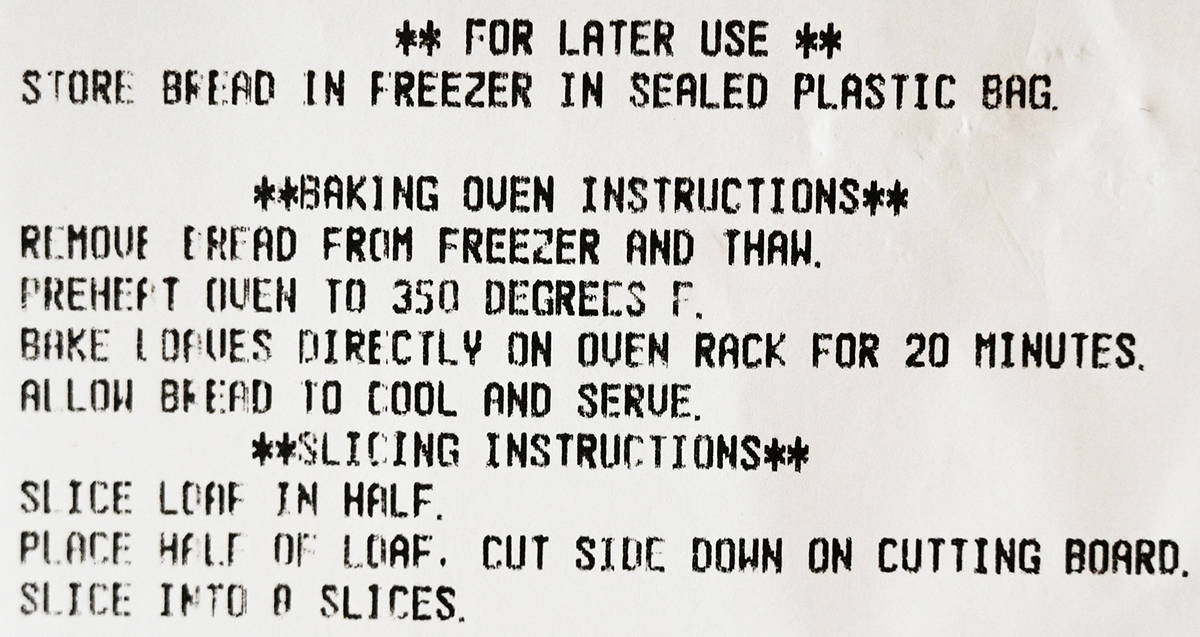 The bread has a sell-by date that's two days from when I purchased it. I wish the label said when it was baked so I could ensure I'm getting the freshest bread! This bread is pretty versatile, it can be used with sweet spreads like jam or honey, or turned into a savory sandwich with turkey, cranberry sauce, mayo and lettuce!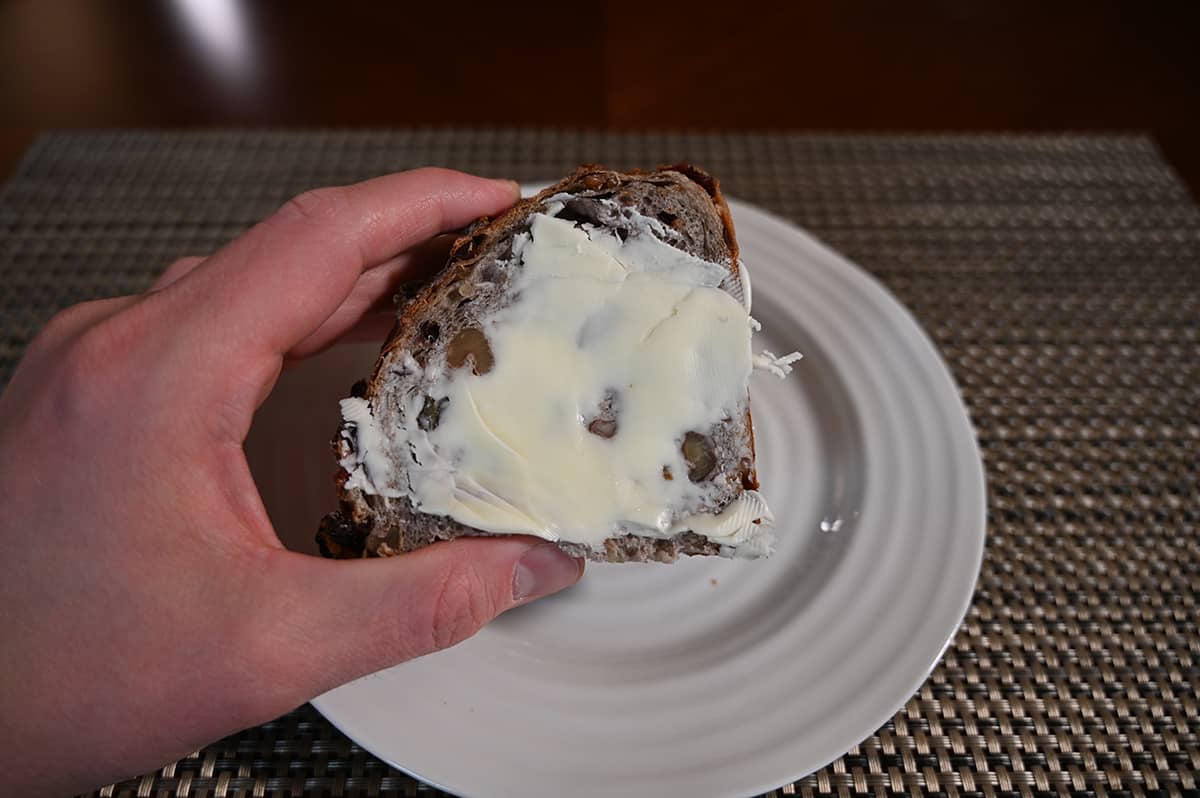 Nutrition
Calories
One-sixteenth of the loaf contains 190 calories, five grams of fat, 260 milligrams of sodium, 31 grams of carbohydrates, two grams of fiber, seven grams of sugar and five grams of protein.
These are pretty typical nutrition facts for bread. The fat content comes from the walnuts and the sugar from the cranberries and added sugar.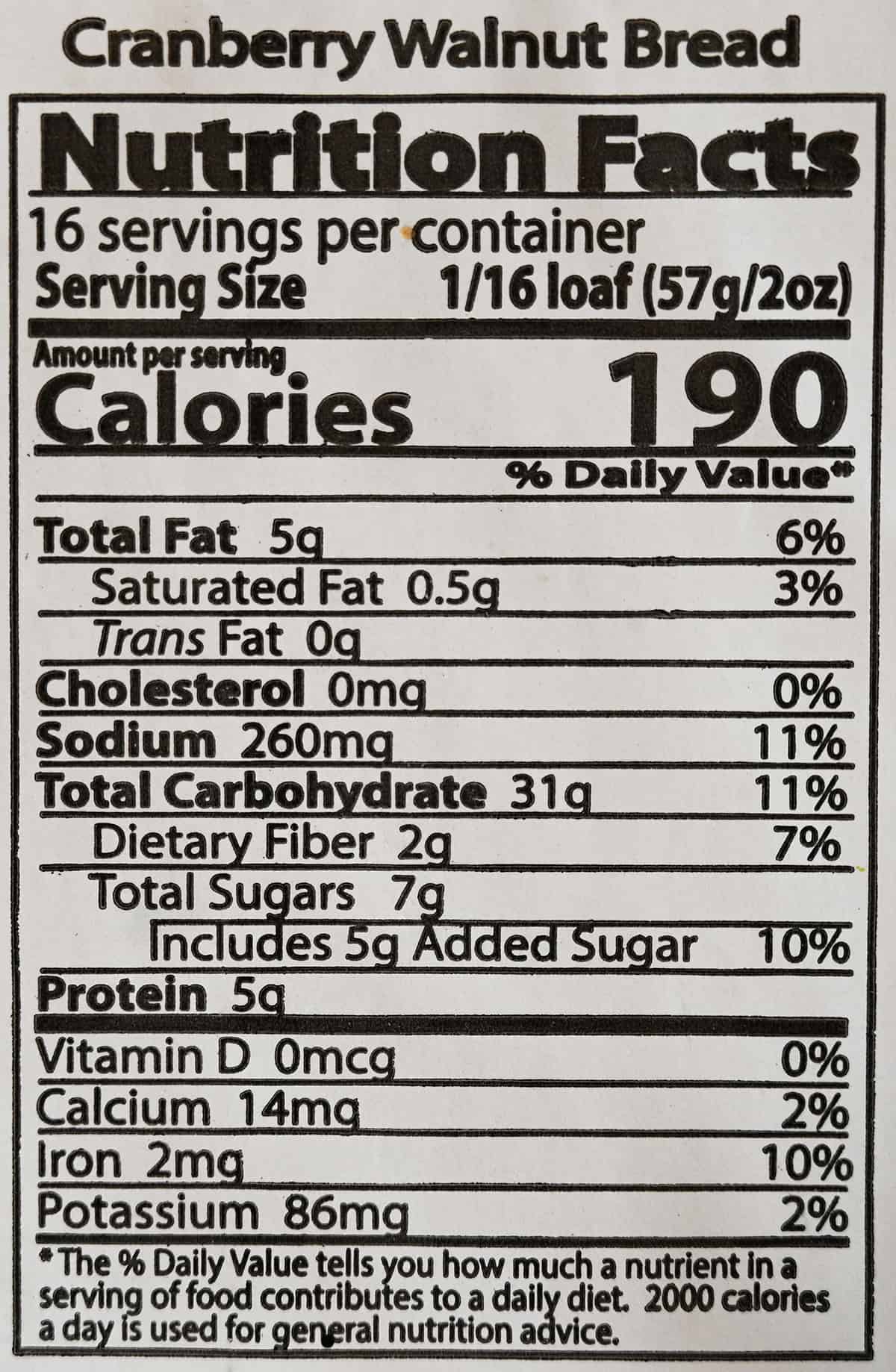 Ingredients
The ingredients list is pretty simple with everything you'd expect to see in a cranberry walnut bread. The bread contains walnuts and wheat. There are no dairy or egg ingredients listed but the bread is produced on equipment that makes products with tree nuts, peanuts, milk, soy and sesame.
The ingredients list says the bread may contain walnut shells but we didn't find any in our bread.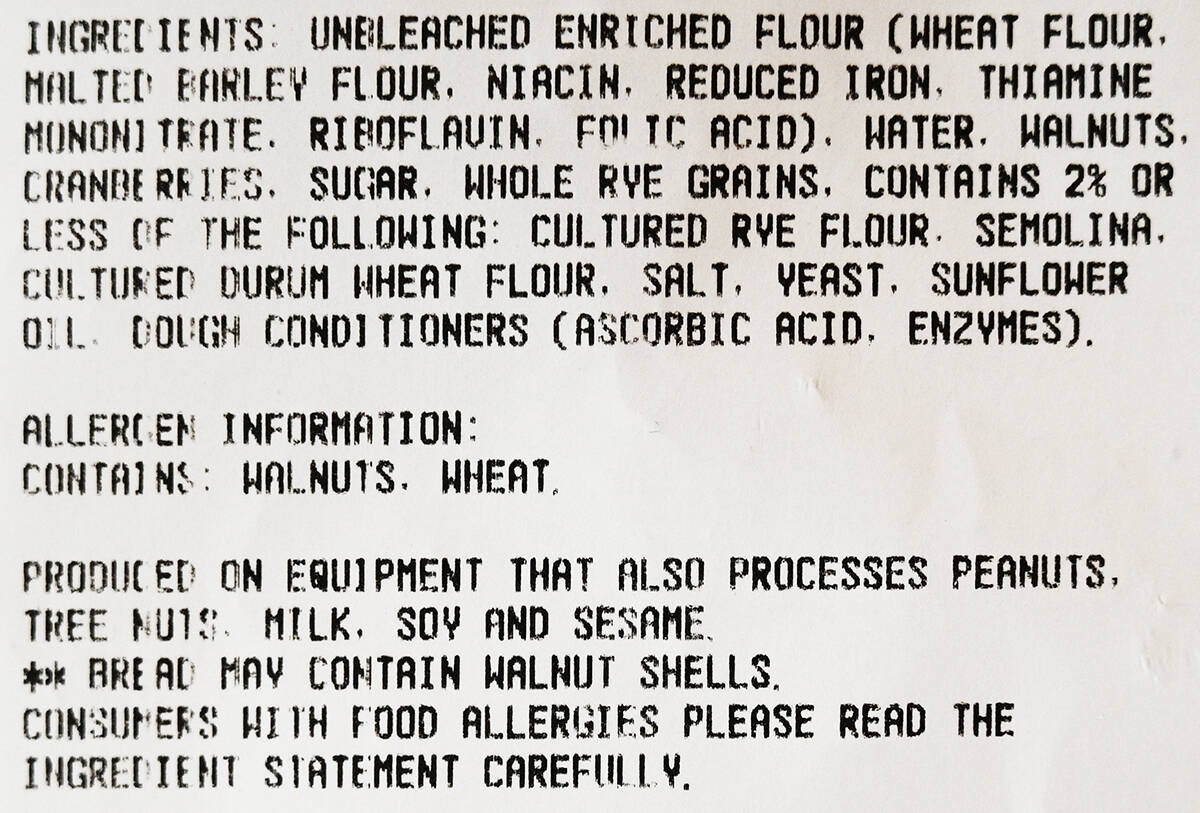 Scoring
Taste: 8/10
Cost: 7/10
Convenience: 10/10
Nutrition: 7/10
Overall
Give it a try!
This seasonal bread from Costco is enjoyable and versatile. If you haven't tried it I'd recommend picking one up to see what you think!
Let me know what you think of the Costco Kirkland Signature Cranberry Walnut Bread
---
Please note that this review was not paid for or sponsored by any third party. This product was purchased by Costcuisine for the purpose of producing this review. The opinions in this review are strictly those of Costcuisine. Costcuisine is not affiliated with Costco or any of its suppliers. In the event that Costcuisine receives compensation for a post from the manufacturer of a product or some other third party, the arrangement will be clearly disclosed (including where the manufacturer of a product provides Costcuisine with a free sample of the product).