I don't think many readers will disagree when I say Kirkland Signature is a great brand. It has a reputation for great products at reasonable prices. The selection of Kirkland Signature liquors offered by Costco mostly supports this reputation. They're not all amazing, but for the most part, the ones I've tried have been very good. I purchased the Kirkland Signature London Dry Gin with high hopes that it would be a gin that offers premium flavor at a bargain price. Were my hopes misplaced?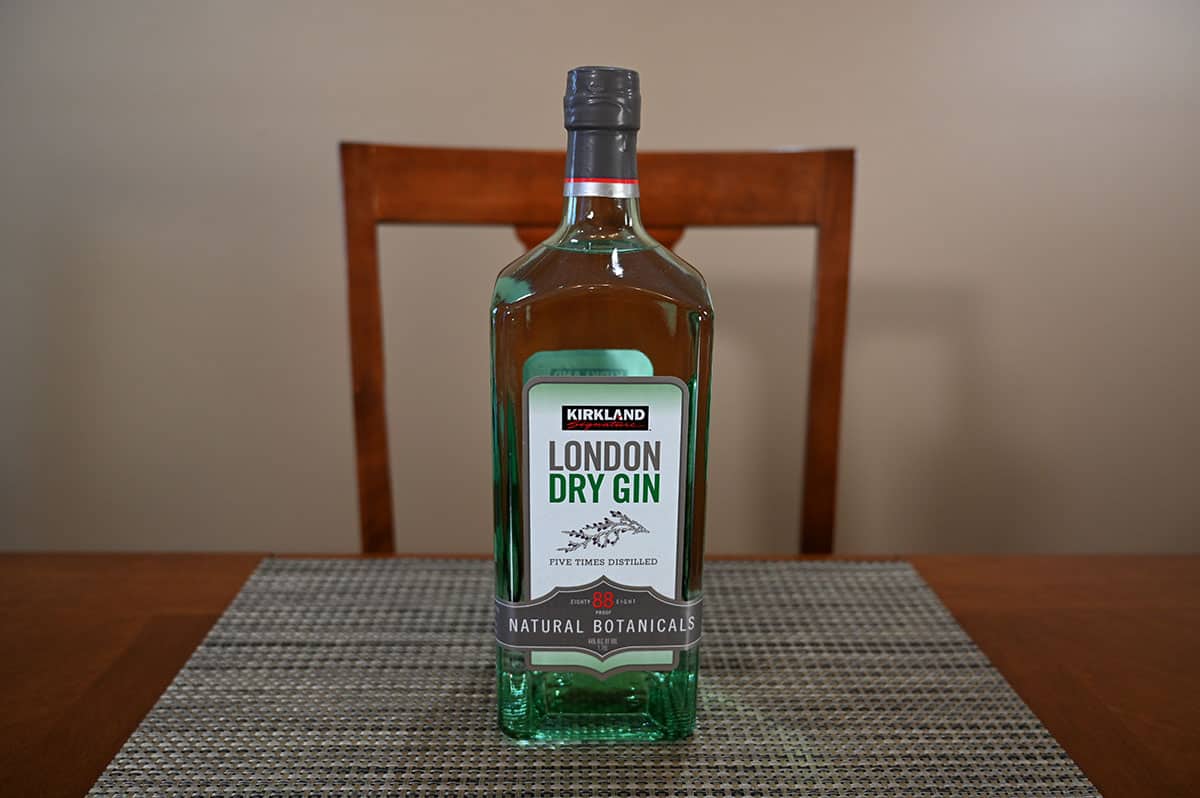 I'll admit it, I'm not really a gin drinker. I had a bad experience with gin years ago and have been turned off of it since then. I'm sure many of you can have that one liquor that you had a bad time with and now stay away from! Fortunately, my husband, parents and in-laws all like gin, so I was able to have them help me review the Costco Kirkland Signature London Dry Gin today!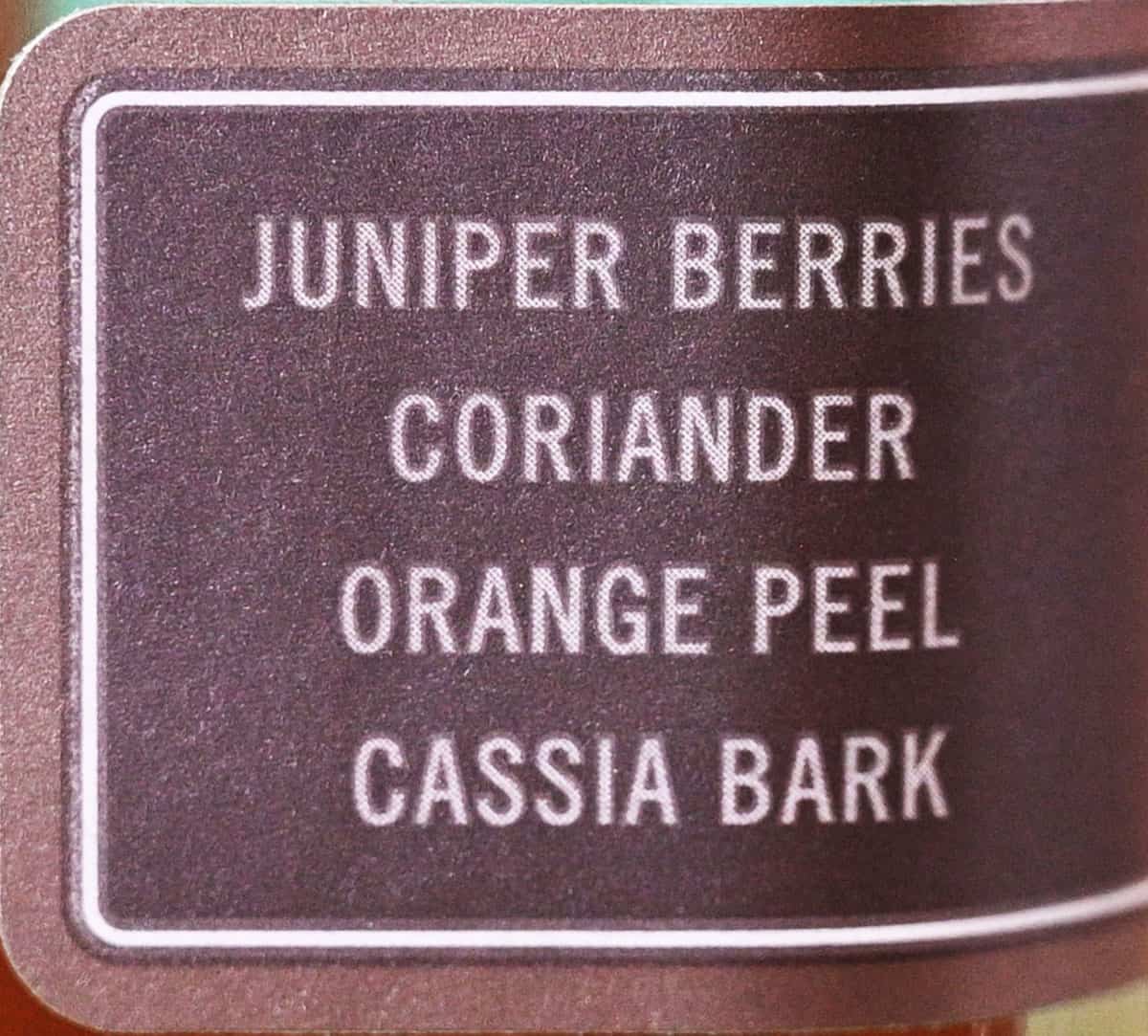 If you're curious about other Kirkland Signature liquors and alcoholic beverages, you may want to check out my reviews for the Kirkland Signature Original Spiced Rum, Kirkland Signature Scotch and Whiskey, Kirkland Signature Vodka, Kirkland Signature Anejo Tequila, Kirkland Signature Silver Tequila, Kirkland Signature Prosecco, Kirkland Signature Sangria, Kirkland Signature Premium Golden Margarita and the Kirkland Signature Traditional Holiday Egg Nog Alcoholic Beverage.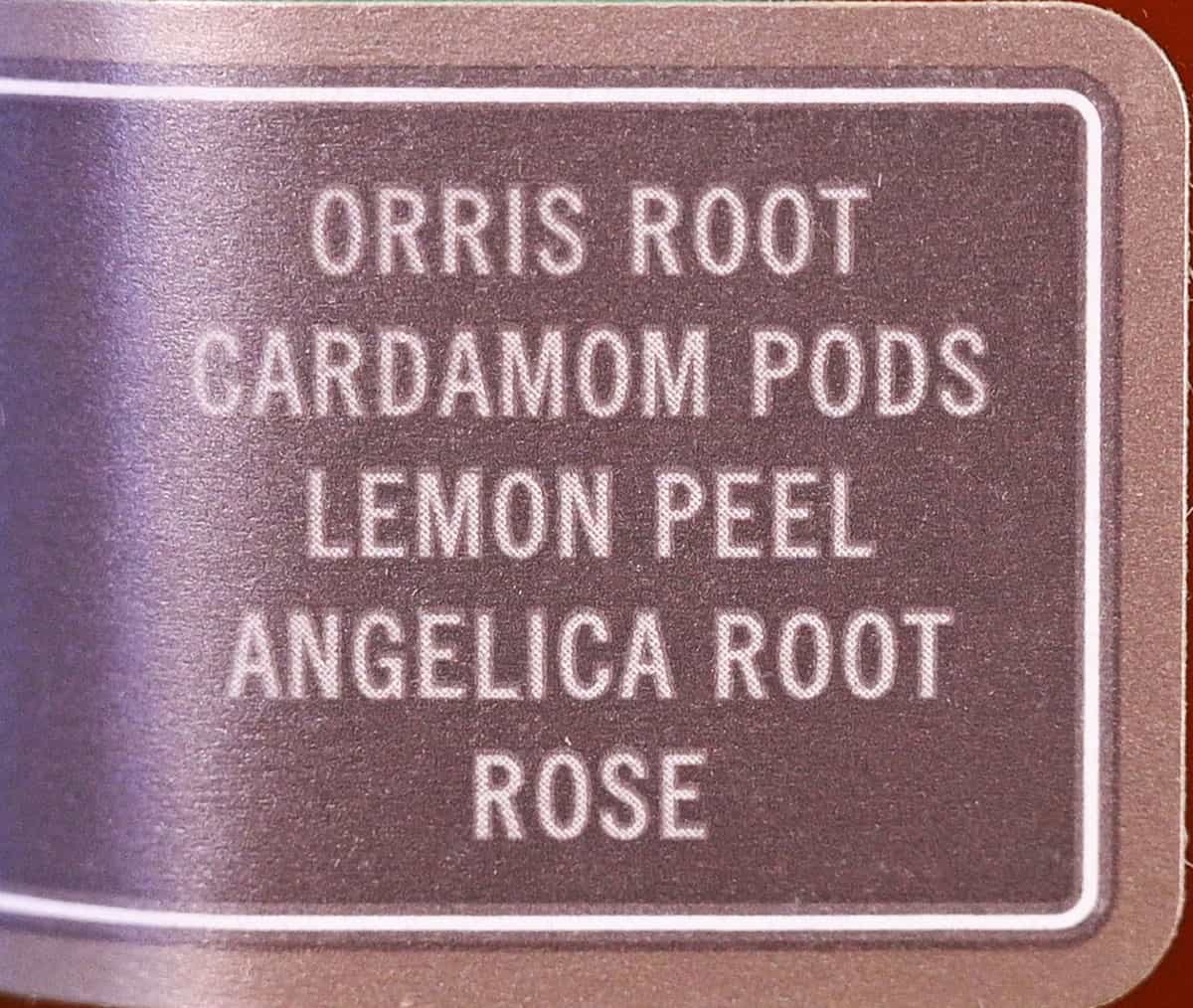 Location in Store
This can be found in your local Costco liquor store. The item number is 431456.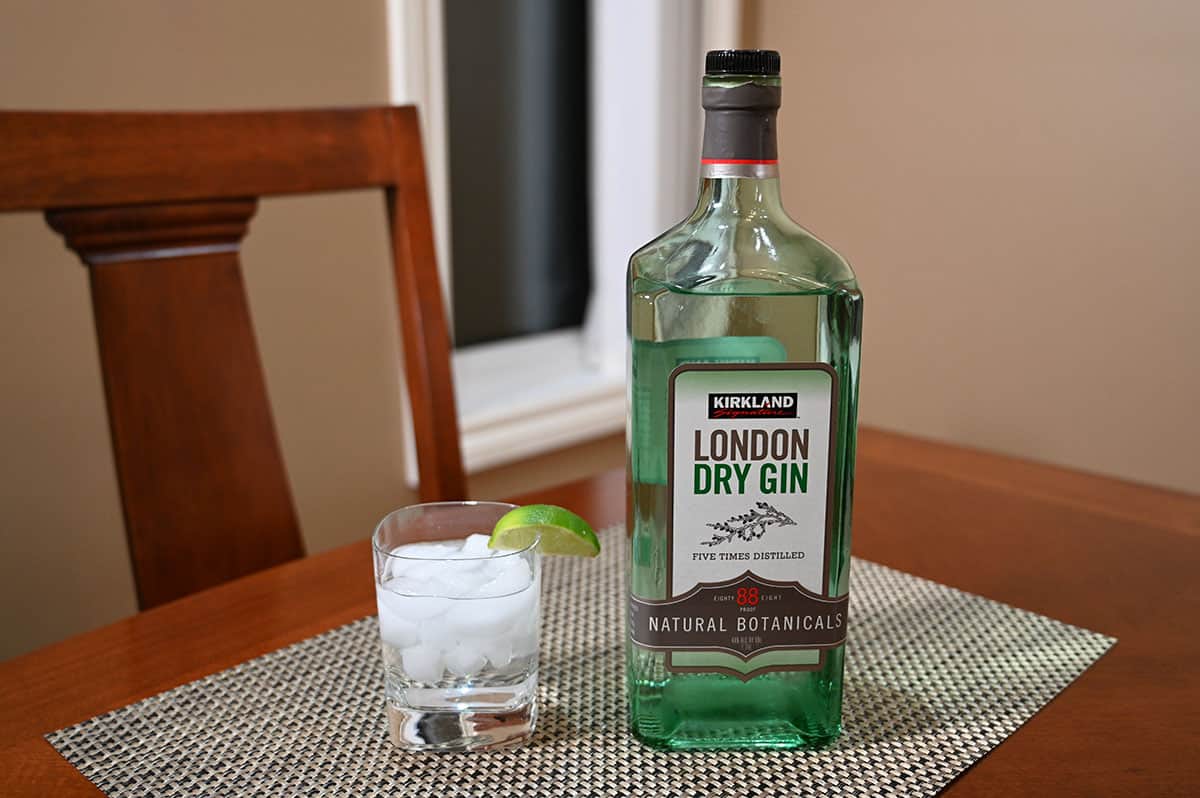 Taste
My family taste-tested the gin with club soda and a squeeze of fresh lime. The Kirkland Signature London Dry Gin has noticeable heavy notes of juniper. This is a solid gin, not amazing but from the price it's a solid choice!
Bombay – The simplest of the gins in terms of flavor. It doesn't have the different tasting notes that the Hendrick's and Kirkland do.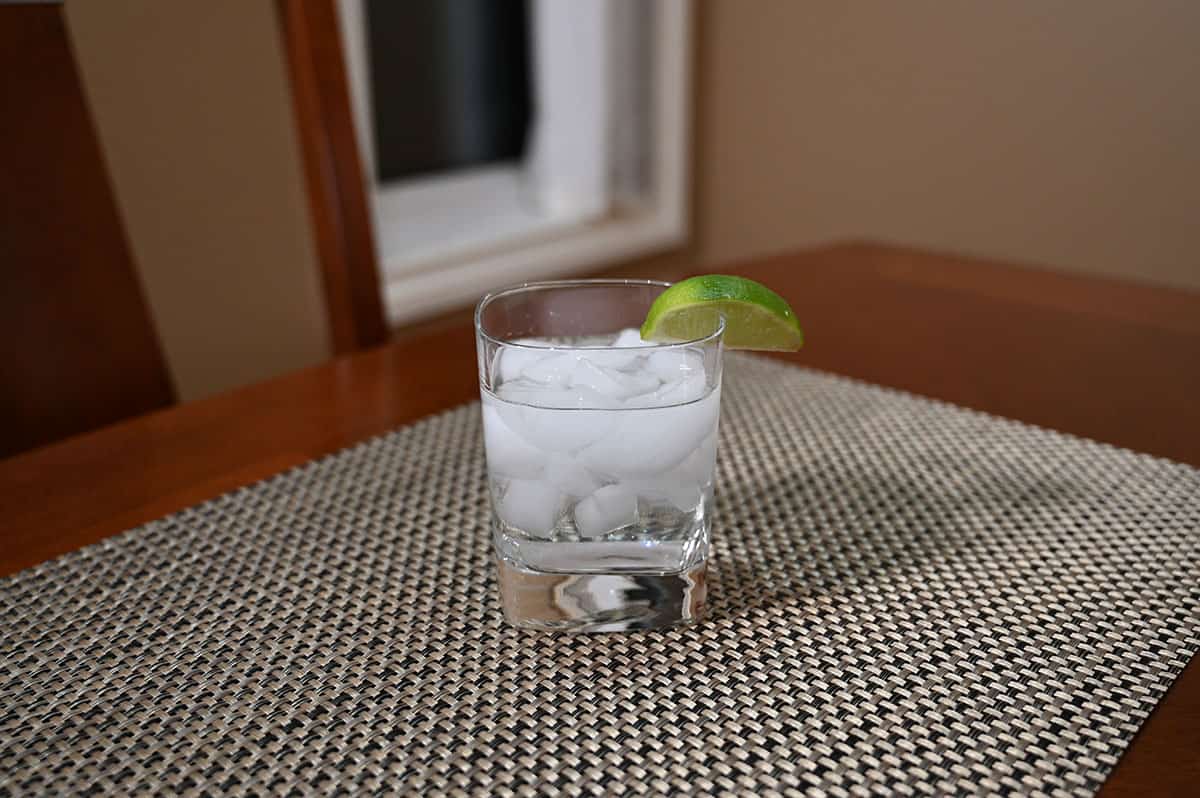 Hendrick's – My personal favorite gin. It has less going on than the Kirkland flavor-wise, but I love the cool, smooth cucumber taste.
Kirkland – Lots of tasting notes! Very herbal. It almost reminds me of herbal tea in some ways.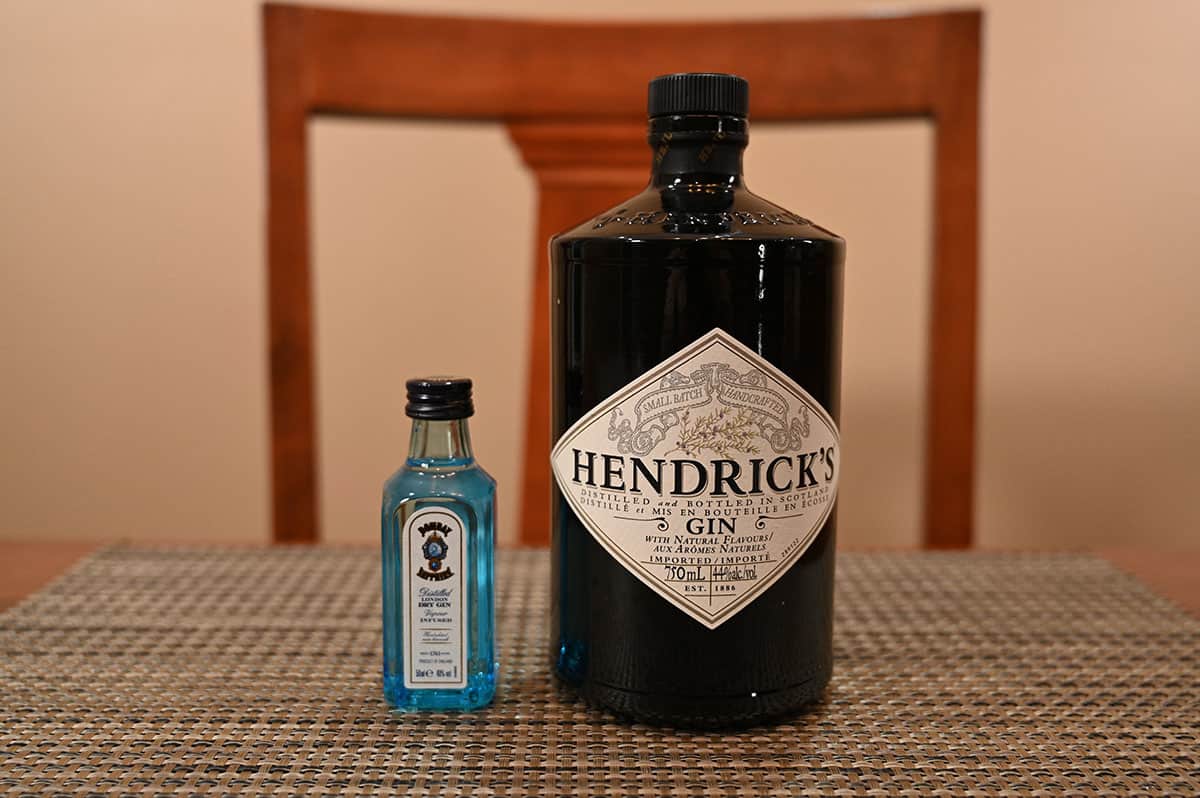 My Dad liked the Hendrick's and the Kirkland equally. My Mom preferred the Bombay Sapphire. Hendrick's is still my favorite, but I find the Kirkland enjoyable too. I liked it better with a splash of tonic water with the club soda and lime. I could see it being interesting in the right cocktail with the strong herbal notes.
Cost
The 1.75-liter bottle of gin costs $51.99 Canadian, which isn't very expensive for such a large amount of gin! The price point is similar to Gordon's Gin, but tastes better in my opinion.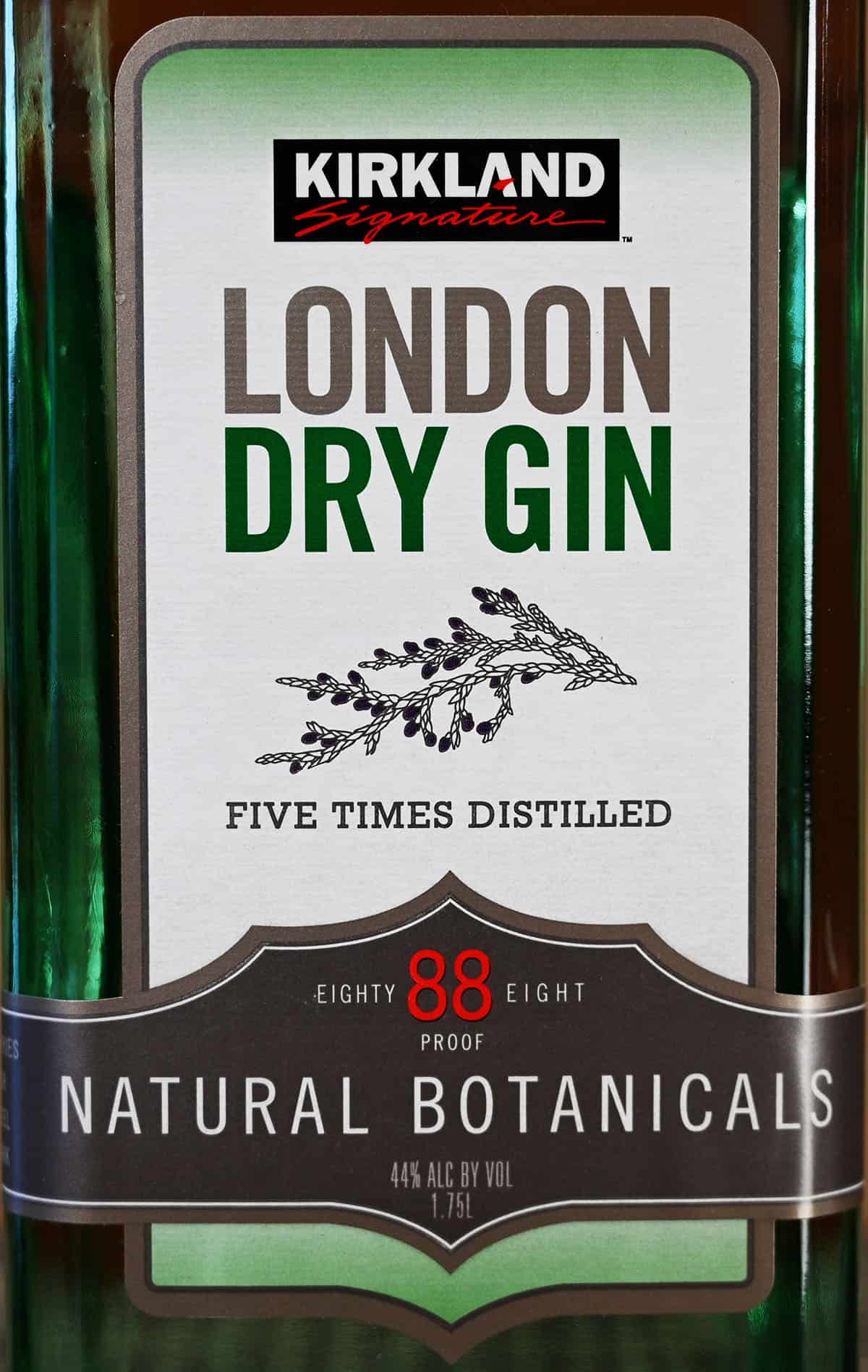 Serving Suggestions
You could use the Costco Kirkland Signature London Dry Gin in cocktails like a gin and tonic, gin and soda, martini, negroni or gimlet. Although I don't love gin if I am going to drink it I find I need a bit of sweetness so I prefer gin and tonic over gin and soda!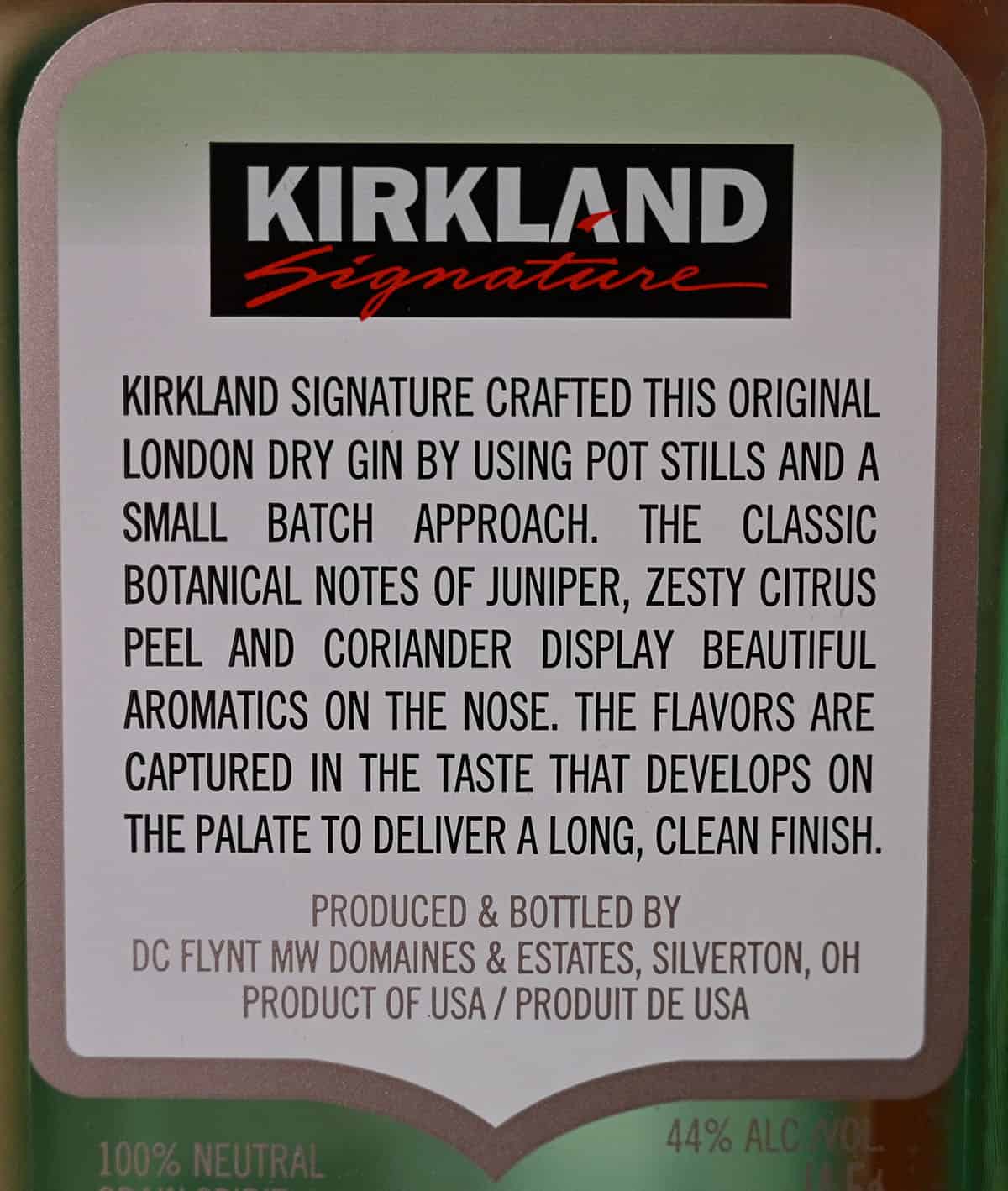 Scoring
Taste: 7/10
I would rate Hendrick's a 9/10 and Bombay a 7/10 as well, but the flavor is different.
Cost: 9/10
Overall
Give it a try!
This is a decent gin and the price can't be beaten. It tastes strongly of juniper but it works well in mixed drinks.
Have you tried the Costco Kirkland Signature London Dry Gin? What do you think of it?
---
Please note that this review was not paid for or sponsored by any third party. This product was purchased by Costcuisine for the purpose of producing this review. The opinions in this review are strictly those of Costcuisine. Costcuisine is not affiliated with Costco or any of its suppliers. In the event that Costcuisine receives compensation for a post from the manufacturer of a product or some other third party, the arrangement will be clearly disclosed (including where the manufacturer of a product provides Costcuisine with a free sample of the product).