I'll say this right now: I don't really like meatloaf. I've had a couple of surprisingly good meatloaf dishes at restaurants over the years, but for a seemingly simple dish, it's not easy to do well. A lot of the time it just turns out as a boring, dry block of ground meat.
Anyway, I wasn't exactly excited about trying this Kirkland Signature Meatloaf with Mashed Yukon Potatoes and Glaze, but I consider it my job to review every pre-made meal from Costco, so here we go!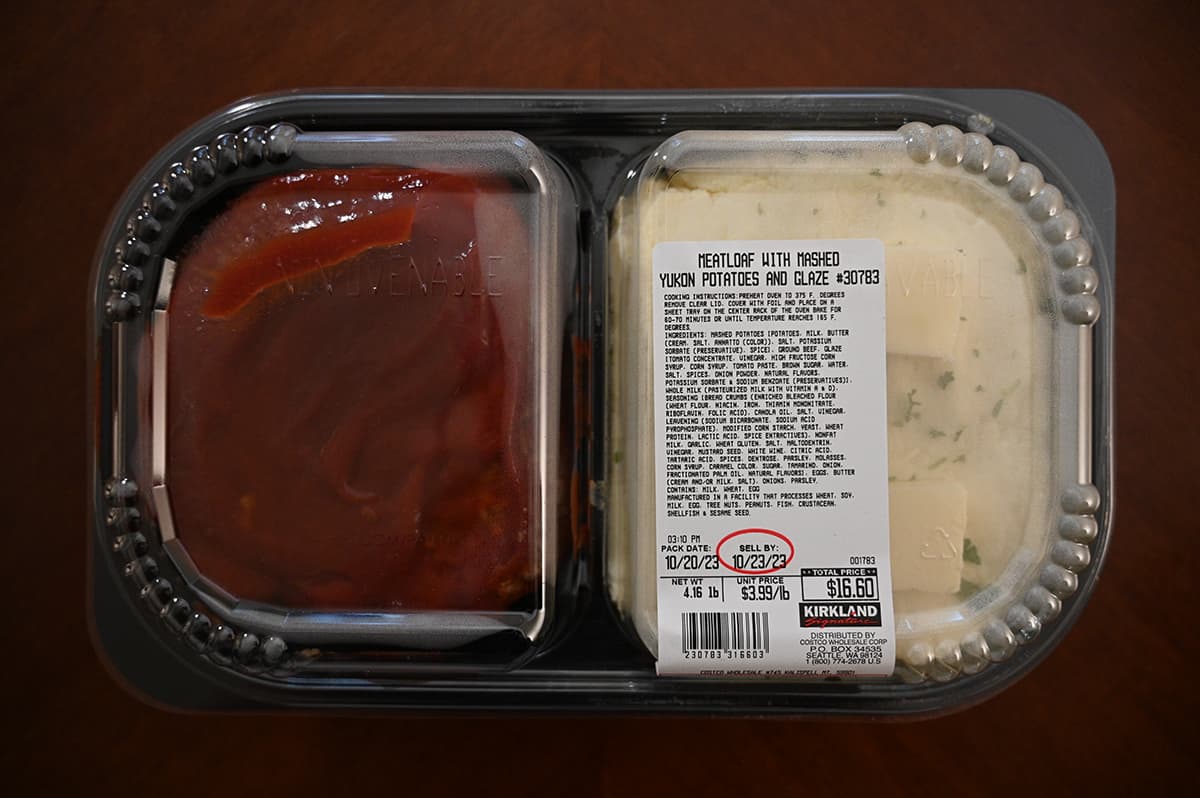 Other pre-made meals from Costco are the Kirkland Signature Chicken Quesadillas, Kirkland Signature Enchilada Bake, Kirkland Signature Meat Lasagna, Kirkland Signature Four Cheese and Spinach Manicotti, Kirkland Signature Chicken Penne Alfredo, Kirkland Signature Stuffed Salmon, Kirkland Signature Chicken Chow Mein, Kirkland Signature Shepherd's Pie and the Kirkland Signature Chicken Pot Pie.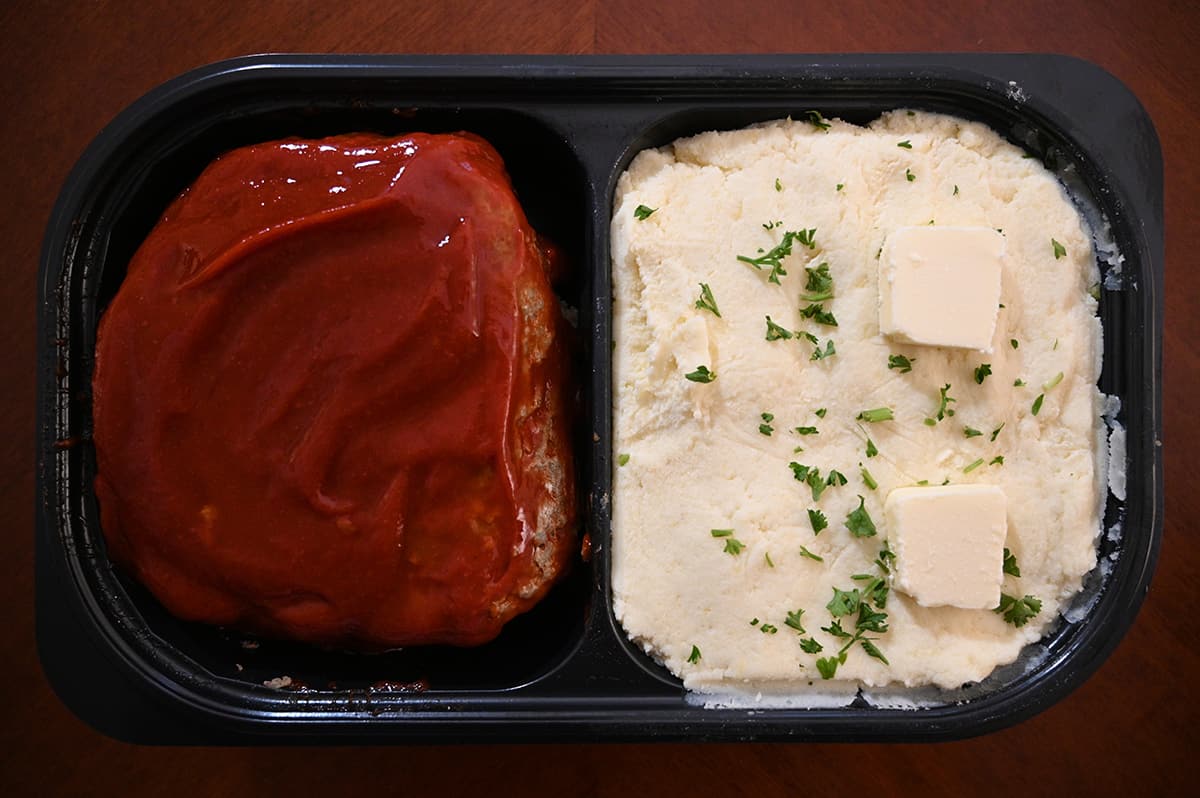 Location in Store
I bought these enchiladas at the Kalispell, Montana Costco and they're located in the pre-made meal, fresh deli section at Costco. The item number is 30783.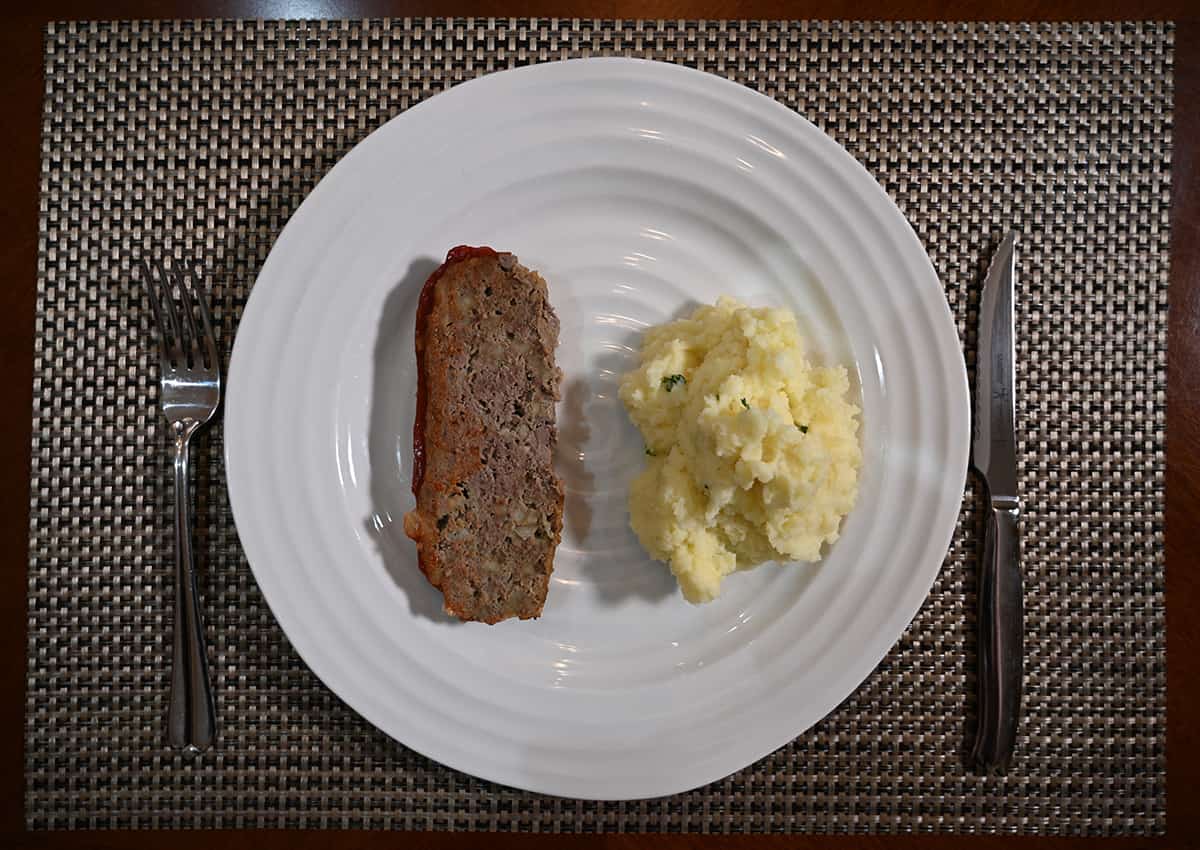 Taste
I'll start off with the positive. I love the mashed potatoes, they're extremely buttery, smooth, soft and fluffy. The potatoes are salty but not overly salty, just well seasoned.
The meatloaf is just okay, not great. For some reason, I found the meatloaf tastes a bit gamey to me. I also find the glaze to be very sweet and taste basically like extra-sweetened ketchup.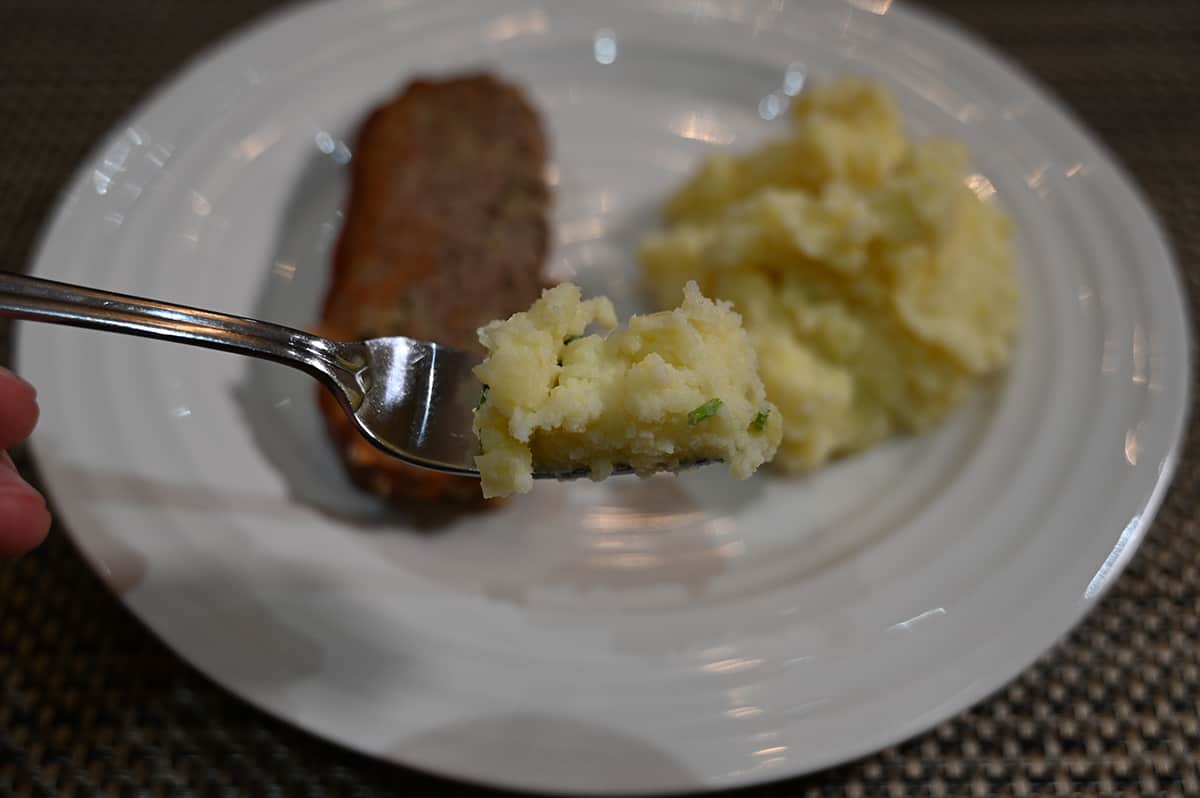 The quality of the meatloaf doesn't seem amazing either, it tastes processed and I noticed a bunch of hard bits in it. The texture of the meatloaf is pretty soft but still formed, it can be easily cut with a fork and doesn't fall apart.
After a few bites, the meatloaf grew on me a bit but I still wouldn't be thrilled about having it for dinner or using up leftovers.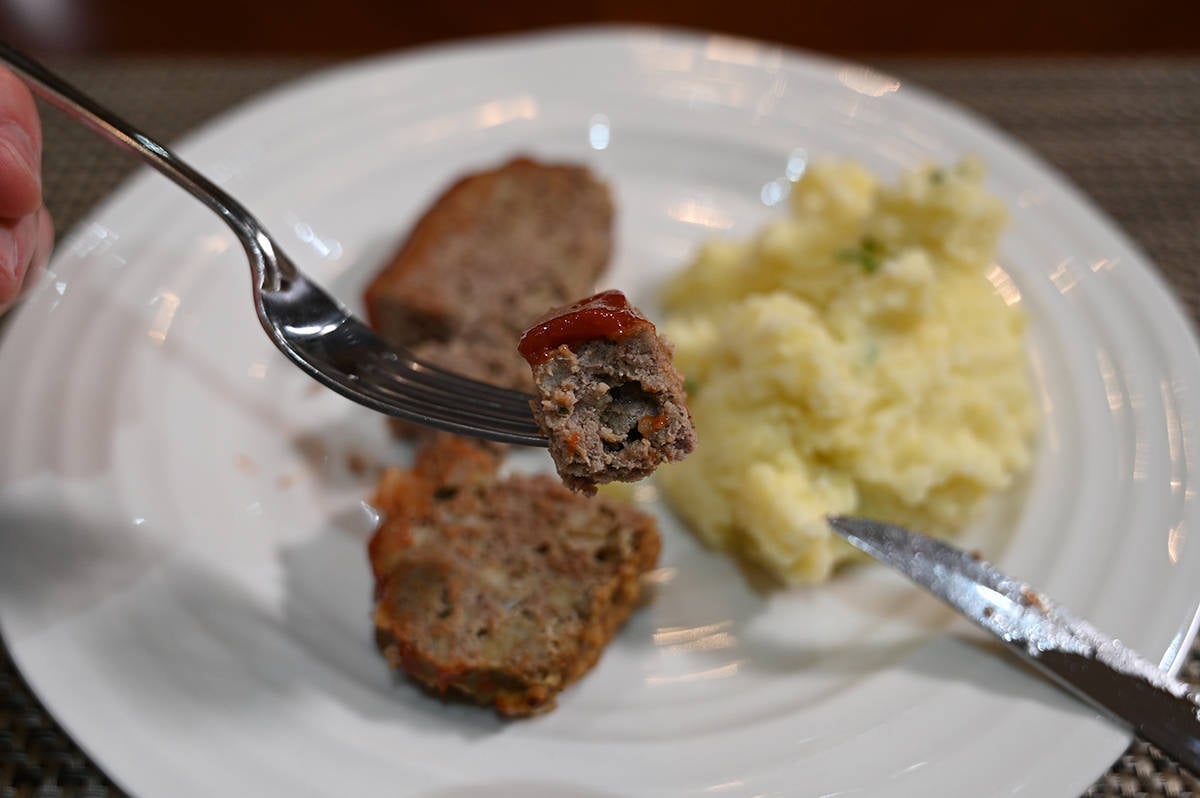 Cost
The cost of the meatloaf and mashed potatoes is $3.99 per pound. You pay based on the weight of your tray, my particular tray or meatloaf cost $16.60 USD which isn't cheap, especially when I convert US dollars to Canadian.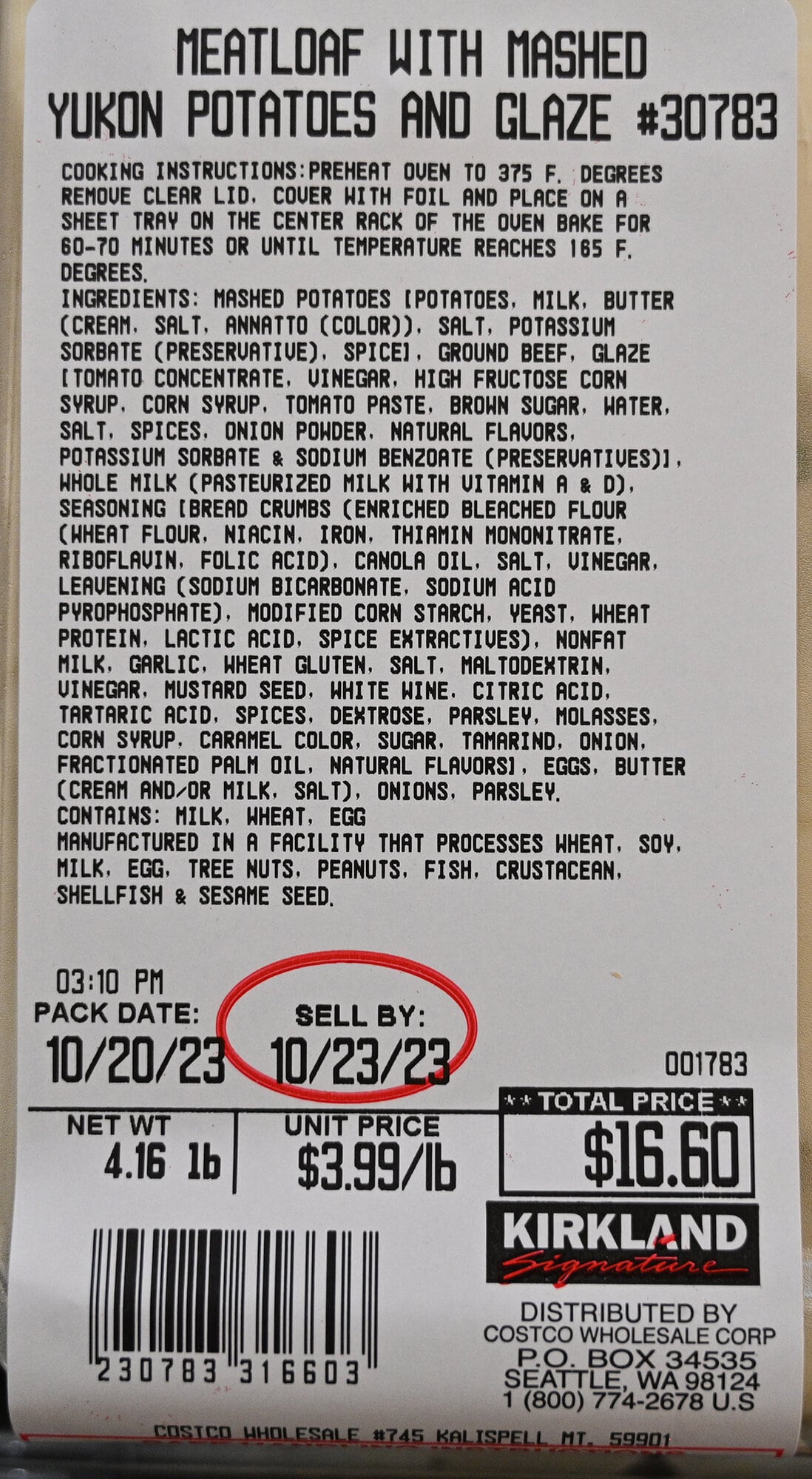 Convenience
The best-before date is three days from the day it was packaged on and it needs to be kept refrigerated. The meatloaf is really easy to heat, it's already fully cooked. You just need to pop it in the oven at 350 degrees Fahrenheit for 60 to 70 minutes until the internal temperature reaches 165 degrees Fahrenheit.

Meatloaf and mashed potatoes is the definition of comfort food and buying this Costco version of the dish is far easier than making it from scratch at home. I feel like homemade tastes better but this makes a convenient "homemade" style meal.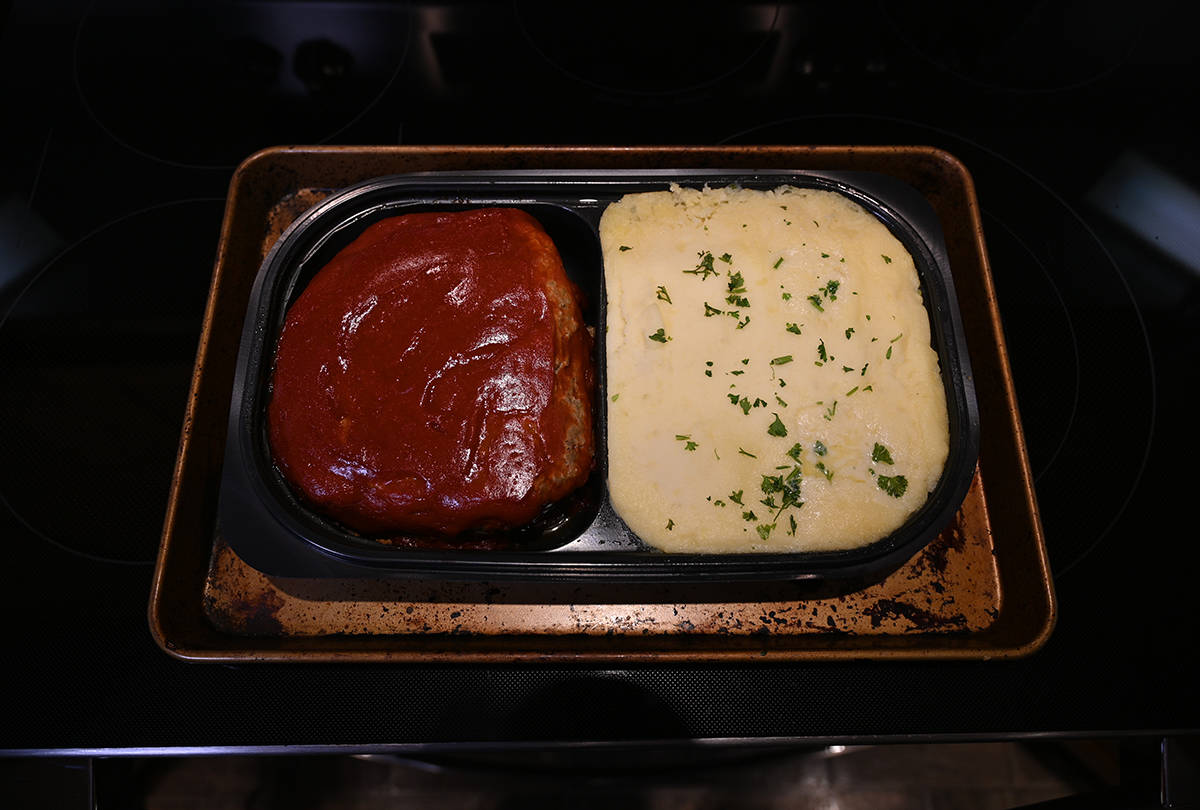 I think kids will love the mashed potatoes, maybe not the meatloaf though. There are no veggies in the meal so I recommend making a salad or some green beans or peas as a side.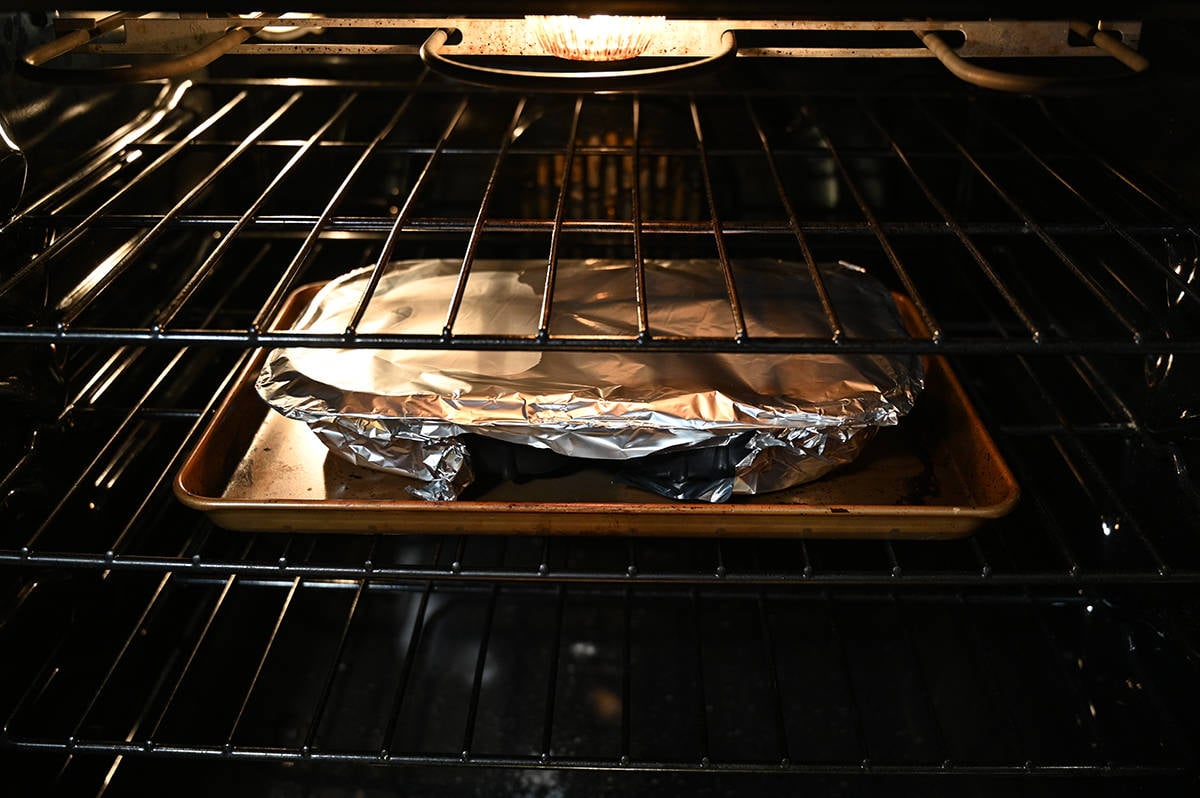 Nutrition
Calories
A 7.9-ounce serving contains 390 calories, 20 grams of fat, 33 grams of carbohydrates, two grams of fiber, 11 grams of sugar, 20 grams of protein and 920 milligrams of sodium. I think a lot of people would eat more than about an eight-ounce serving.
The sodium, sugar, calories and fat are high but not as high as I expected, I think that's because the serving size isn't that big. The sodium is pretty high and for meatloaf I'd like there to be more protein in a serving.
Ingredients
The ingredients list is pretty long which I expect for a store-bought pre-made meal like this. Some ingredients I don't love are the sugar, corn syrup, fractioned palm oil, dextrose, high fructose corn syrup and all the preservatives.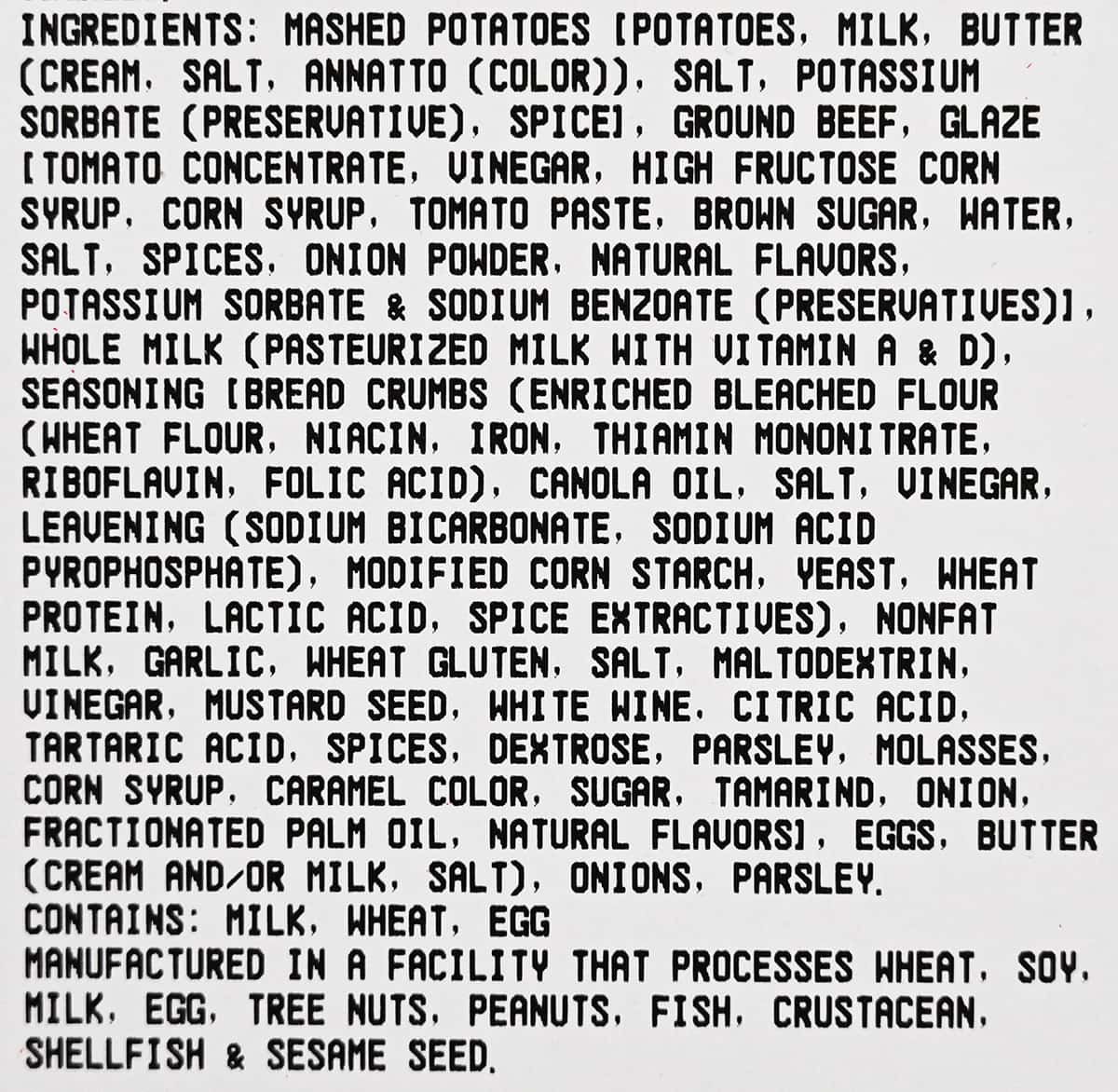 Seeing ingredients like this urges me to stop buying pre-made meals and just make it myself but I also have a really busy life and appreciate the convenience of meals like this.
The meatloaf and mashed potatoes from Costco contains milk, wheat and egg. It may contain soy, tree nuts, peanuts, fish, crustaceans, shellfish and sesame seeds.
Scoring
Taste: 5.5/10 for the meatloaf, 8/10 for the mashed potatoes.
Cost: 7/10
Convenience: 10/10
Nutrition: 3/10
Overall
Walk on by!
As much as I love the mashed potatoes, the star of the dish is supposed to be the meatloaf and I just don't like the glaze that much. I wouldn't buy this again. I think if they improved their glaze and it wasn't so sweet the meal would be a lot better.
Have you tried this Costco Kirkland Signature Meatloaf with Yukon Potatoes and Glaze? What did you think of it?
---
Please note that this review was not paid for or sponsored by any third party. This product was purchased by Costcuisine for the purpose of producing this review. The opinions in this review are strictly those of Costcuisine. Costcuisine is not affiliated with Costco or any of its suppliers. In the event that Costcuisine receives compensation for a post from the manufacturer of a product or some other third party, the arrangement will be clearly disclosed (including where the manufacturer of a product provides Costcuisine with a free sample of the product).