Tastes yummy and it's cheaper than takeout!
Please note that this review was not paid for or sponsored by any third party. I purchased this product with my own money and the opinions in this review are strictly my own. I am not affiliated with Costco or any of its suppliers. I am just a fan of the company. I write these reviews to help my fellow shoppers.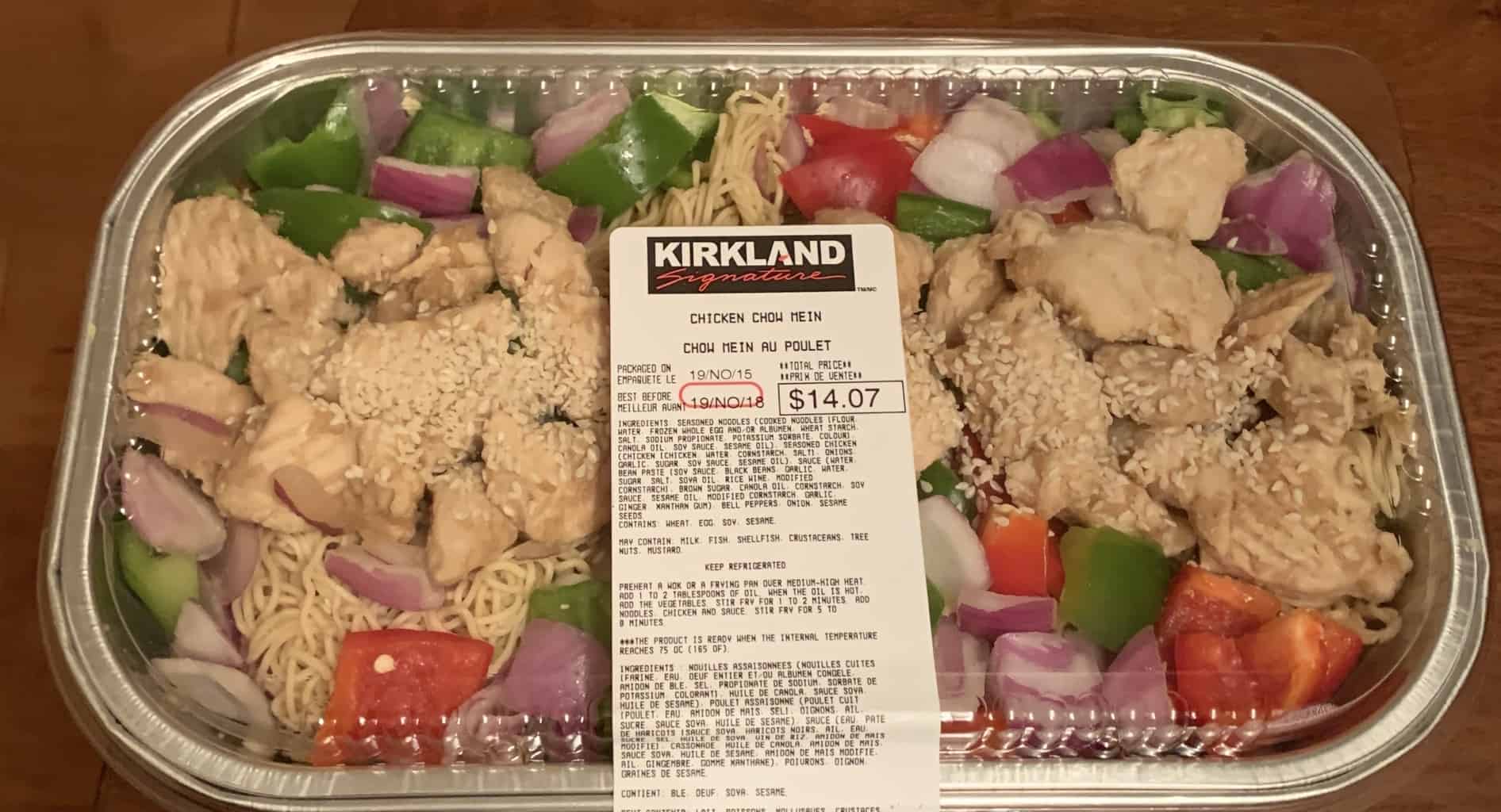 Finally! Costco has brought back one of my favorite deli items. The Costco Kirkland Signature Chicken Chow Mein. I've previously reviewed the Costco Kirkland Signature Beef Tenderloin Chow Mein Here but I never repurchased the beef tenderloin chow mein because it wasn't nearly as good as the chicken chow mein but the chicken chow mein has returned and I'm super happy about that!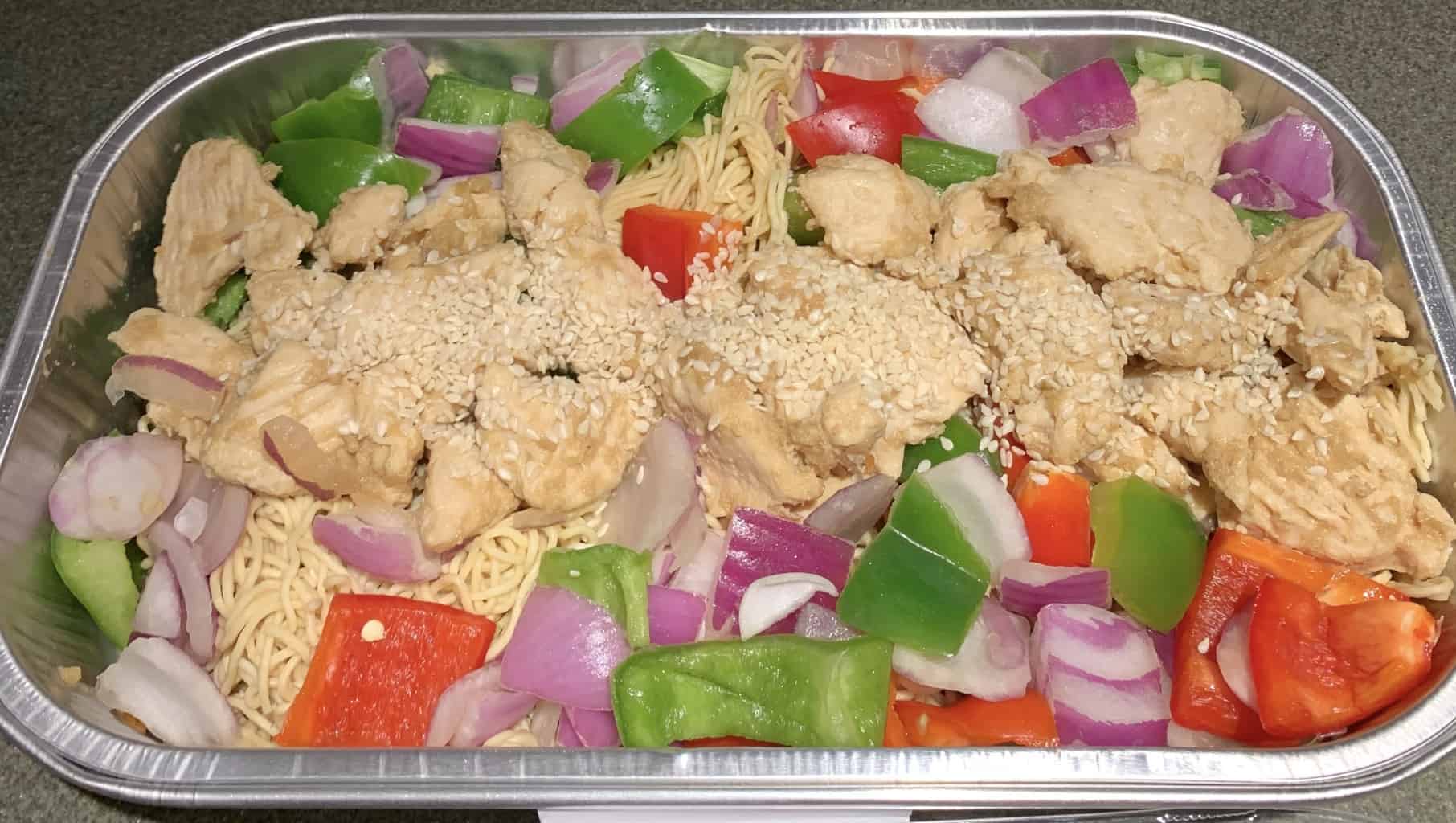 Taste
As good as take-out! I love this deli item. There's big chunks of all white chicken breast meat, fresh bell peppers and purple onion. Perfectly cooked noodles and a tasty black bean sauce. The chicken is always cooked well and doesn't have any fat or gristle. The vegetables are always fresh and crisp, I do wish there was a few more veggies though. The noodles are never too mushy or too chewy. The black bean sauce is flavorful and there's just enough sauce to add nice flavor to the chow mein without overpowering it. If I have extra vegetables in my fridge I often add them to make it a bit healthier!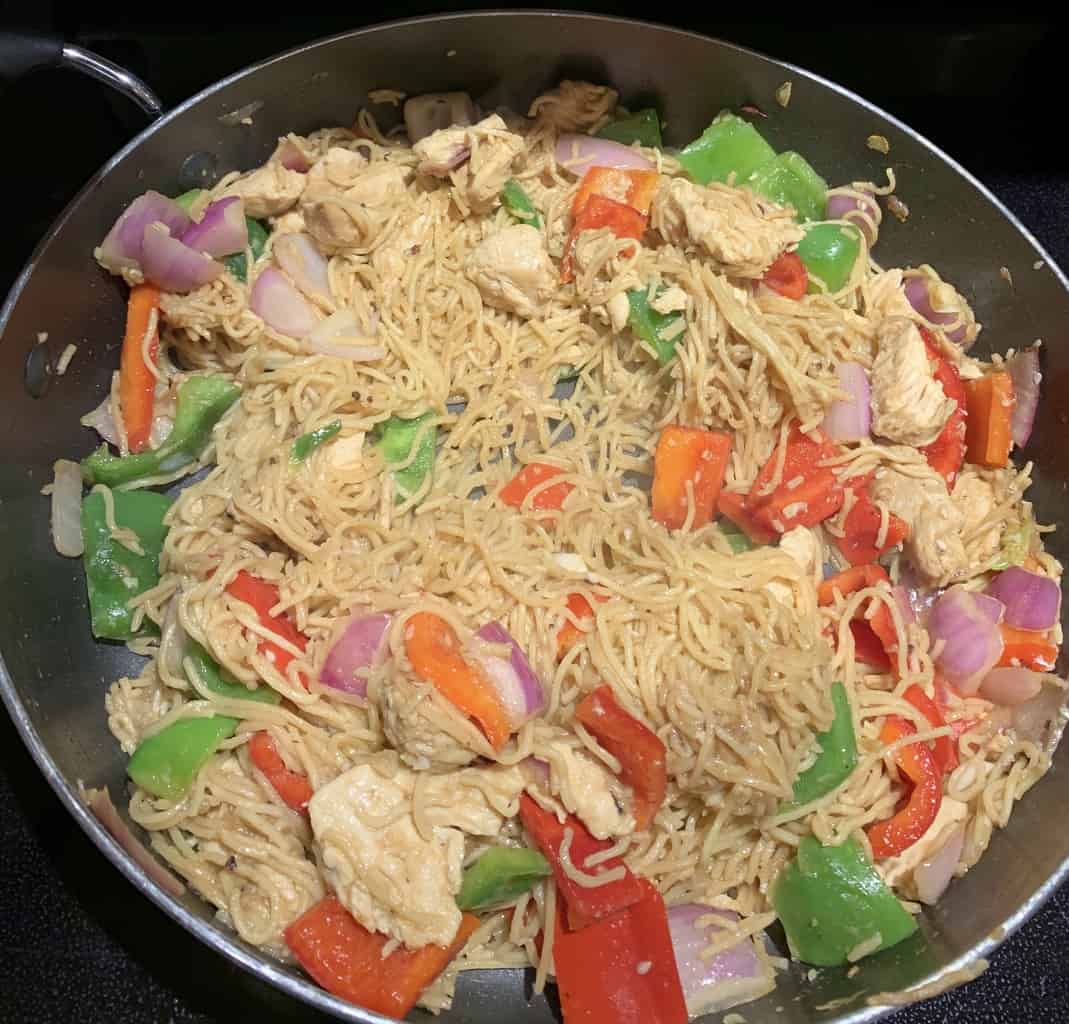 Cost
The cost is dependent on the weight. I paid $14.07 for my Kirkland Signature Chicken Chow Mein and that was enough to feed my husband and I! My husband eats a lot if you didn't already know that!
Convenience
This does take a tiny bit of work to heat up but it's way easier than making it from scratch! All you do is heat a bit of oil in a pan, cook your veggies and then add your chicken and noodles and cook it until it's nice and hot. This is just as good as take-out in my eyes and I love making some potstickers/gyoza from Costco as a side when I eat this. The Bibigo Japchae Crispy Potstickers went well with this!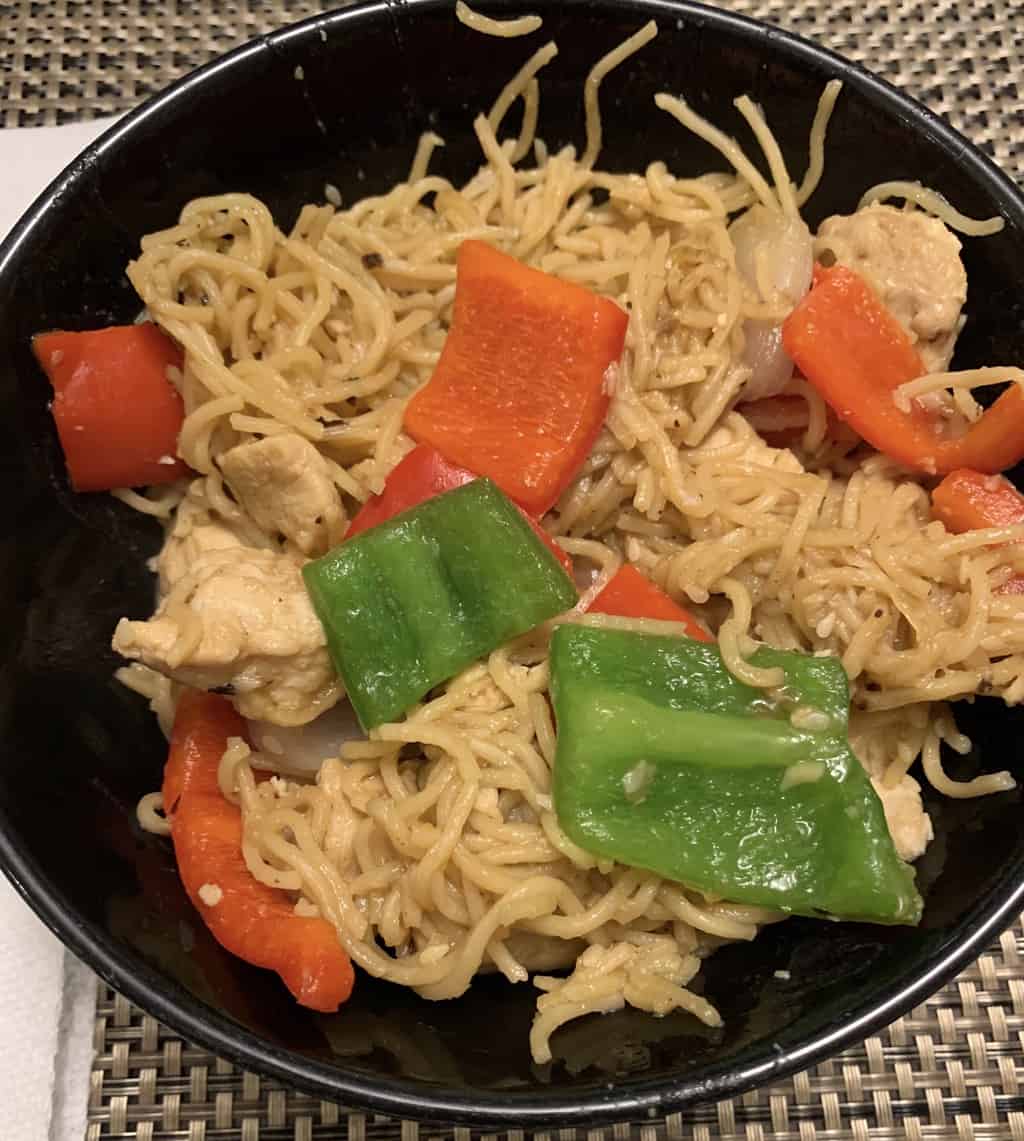 Nutrition
1/4 of the tray is 400 calories, 12 grams of fat, 48 grams of carbohydrates, 860 mg of sodium, 10 grams of sugar, three grams of fibre and 26 grams of protein. Obviously this is no kale and spinach salad but it's not as bad as I thought it would be. 400 calories and 12 grams of fat for 1/4 of the tray is not actually that absurd.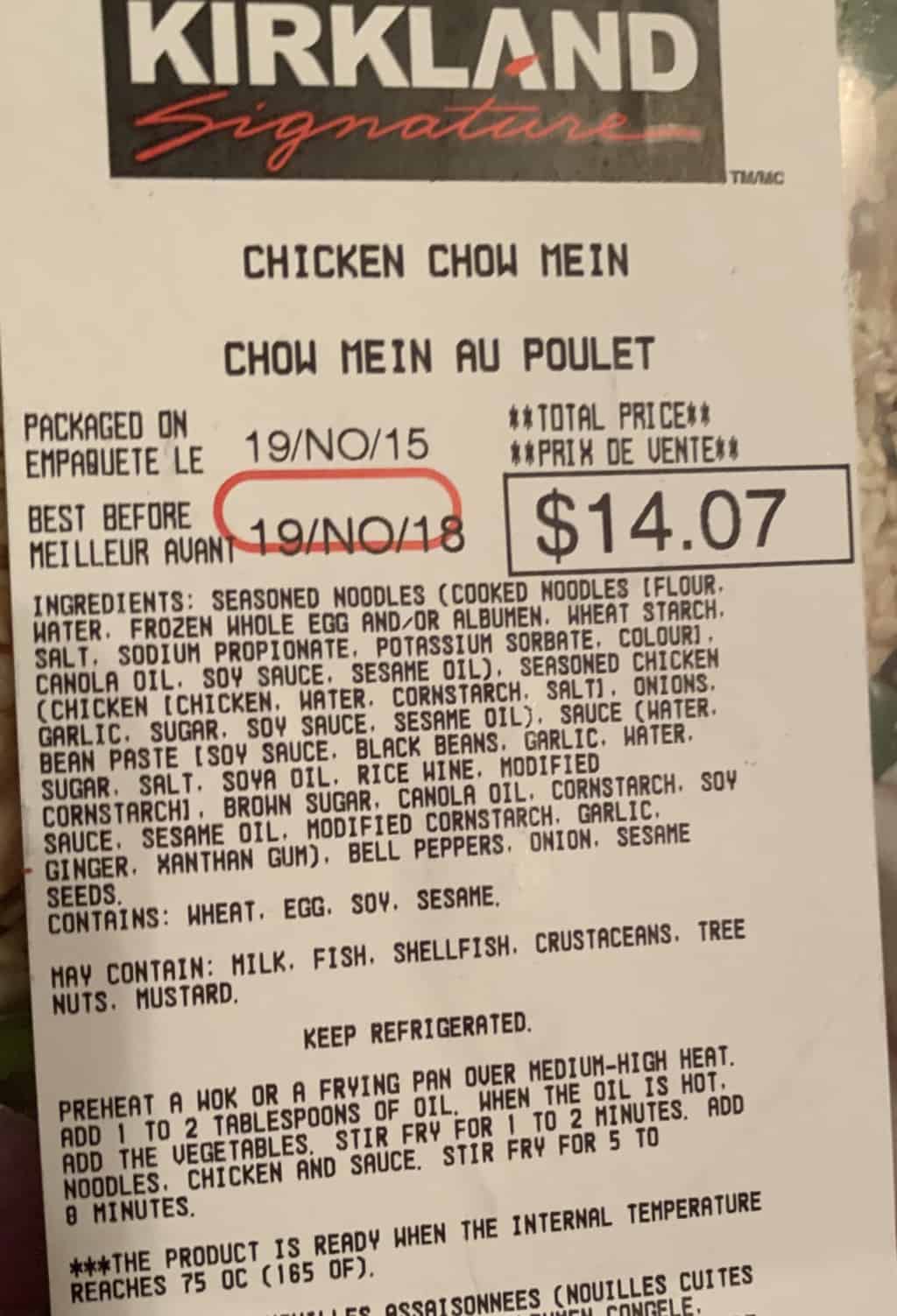 I will definitely repurchase this while Costco still carries it! I hope they don't ever get rid of it as I really enjoy having it on nights where I don't feel like cooking and am craving chow mein or take-out!
Taste: 9/10
Cost: 9/10
Nutrition: 3/10
Convenience: 8.5/10
What's your favorite deli meal from Costco? Have you had this? What did you think?