Prosecco and rosé are both great summer drinks, so it stands to reason that rosé prosecco would be a great summer drink! I saw this Kirkland Signature Prosecco Rosé at my local Costco liquor store earlier this spring and immediately had visions of myself enjoying a glass on my deck in the sun. I was also curious how this rosé prosecco compares to the popular Kirkland Signature Asolo Prosecco.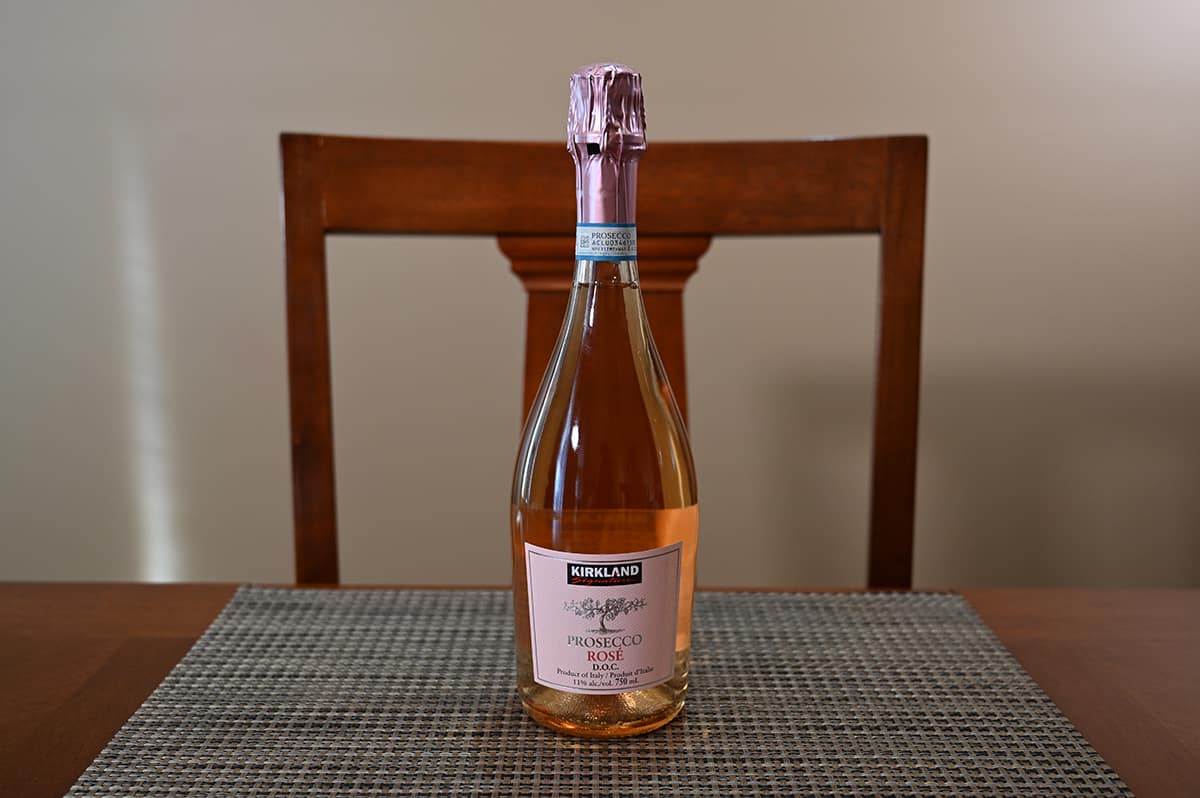 When we went to Italy in December 2018, my husband and I did a wine tour and learned all about different wines in Italy! Italians take their wine (including prosecco) very seriously, which is probably why Italian wines are so delicious. I'm sure most readers are familiar with prosecco and rosé; rosé prosecco gets its beautiful pale pink salmon tone from the combination of fermented white Glera grapes (also known as Prosecco grapes) and red Pinot Noir grapes.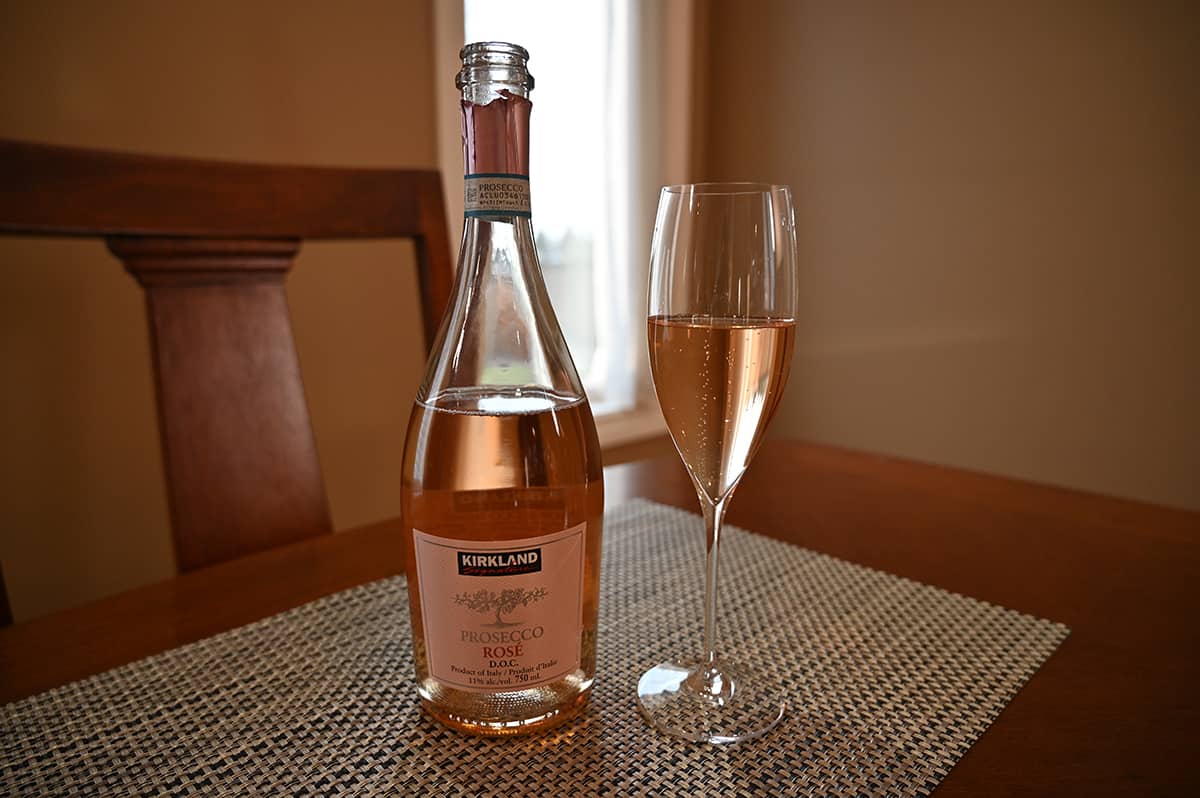 Other wines and sparkling wines available at Costco are the Mama Mango Moscato, Mama Peach Moscato, Kirkland Signature Sangria, Kirkland Signature Pinot Grigio, Kirkland Signature Marlborough Sauvignon Blanc Ti Point, Kirkland Signature Champagne, Gerard Bertrand Cote des Roses and the Kirkland Signature Sonoma County Chardonnay.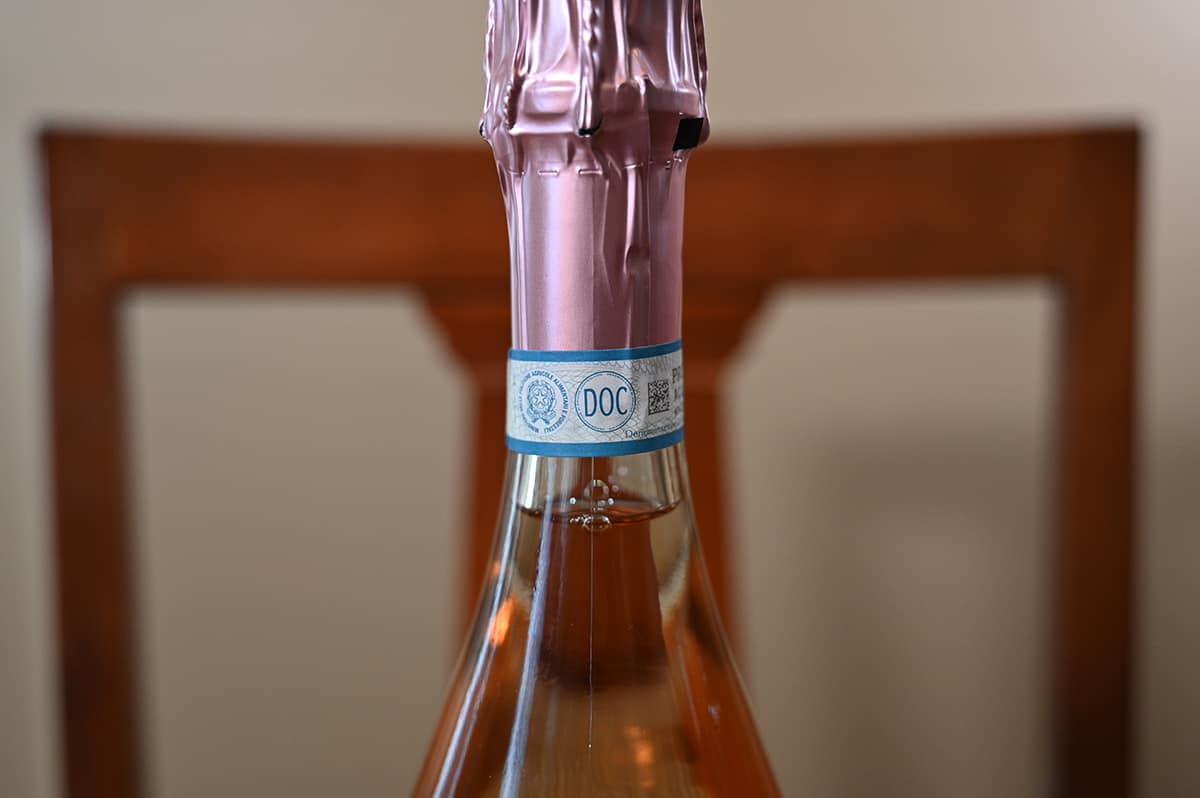 Location in Store
You can find this in the Costco liquor store. The item number is 1521870.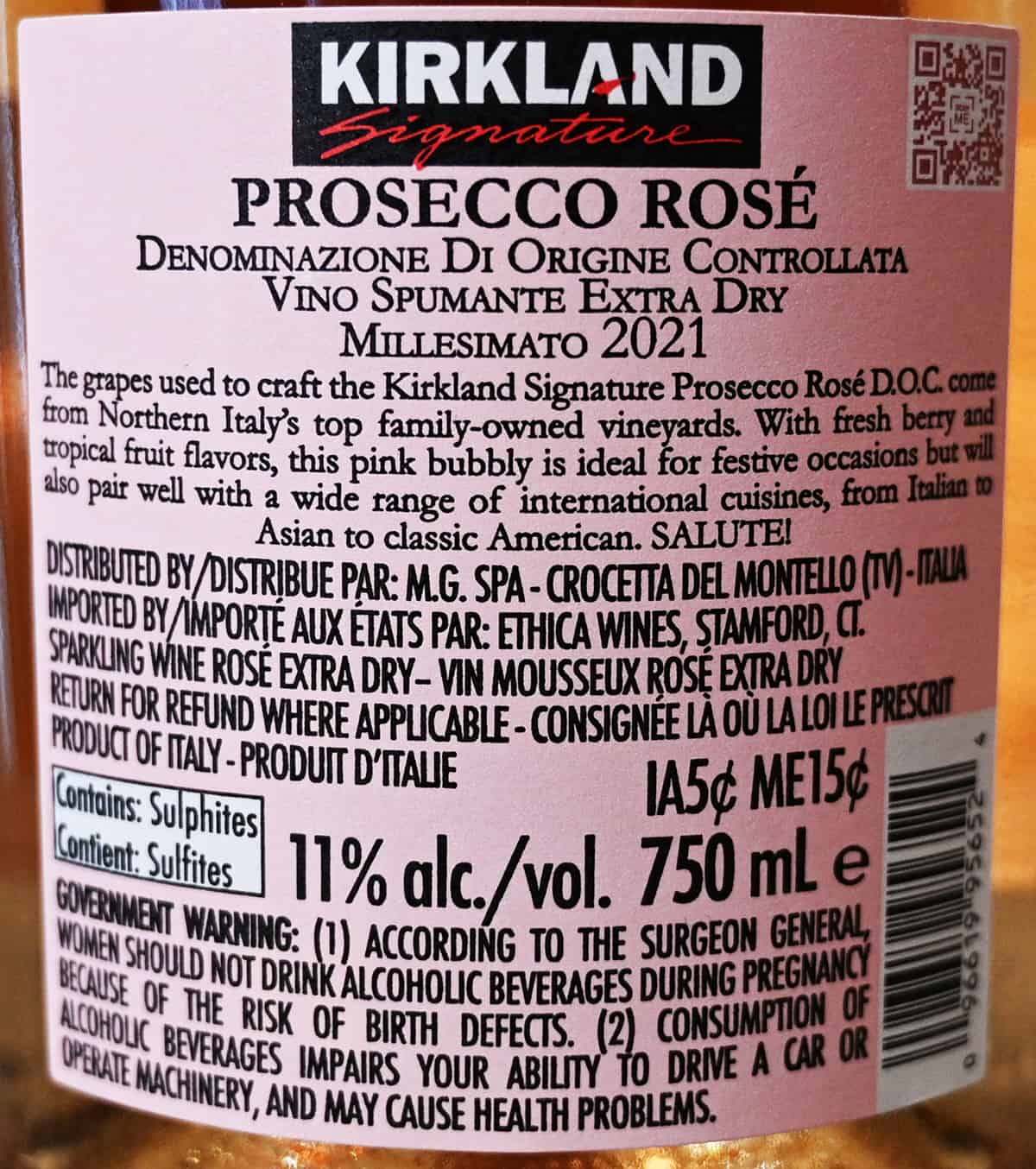 Taste
I think it's a bit sweeter than the regular Kirkland Signature Asolo Prosecco and other non-rosé prosecco I've had. It has hints of raspberry and strawberry flavor. Other notes I taste are honey, watermelon and orange.
The prosecco is dry, refreshing an delicately bubbly. It doesn't seem to have much of an aftertaste so I would say the finish is a bit short. For the price, I think it's an excellent prosecco. Despite the rating being DOC which is one tier below DOCG I still think it's pretty good.
There's a QR code on the bottle that links to this page with information about the prosecco.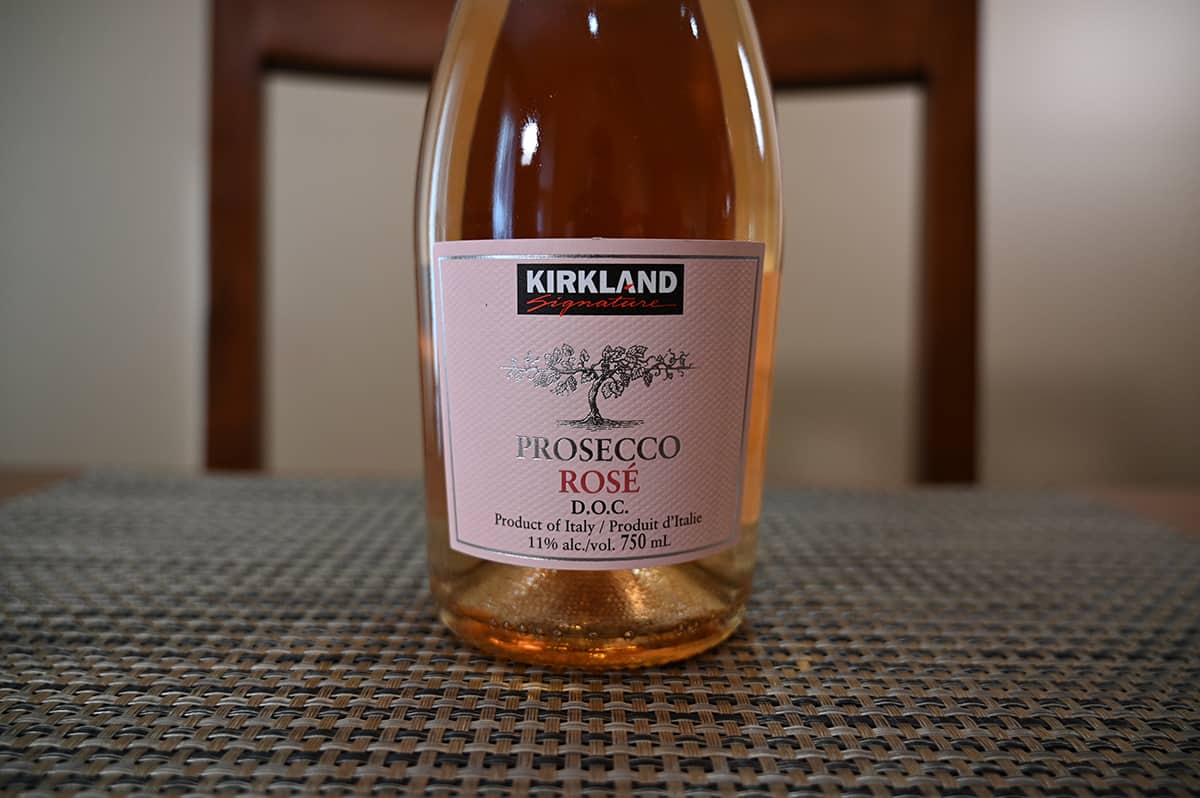 Cost
The 750-milliliter bottle costs $11.99 Canadian at Costco which I think is really reasonable for a nice bottle of bubbly prosecco!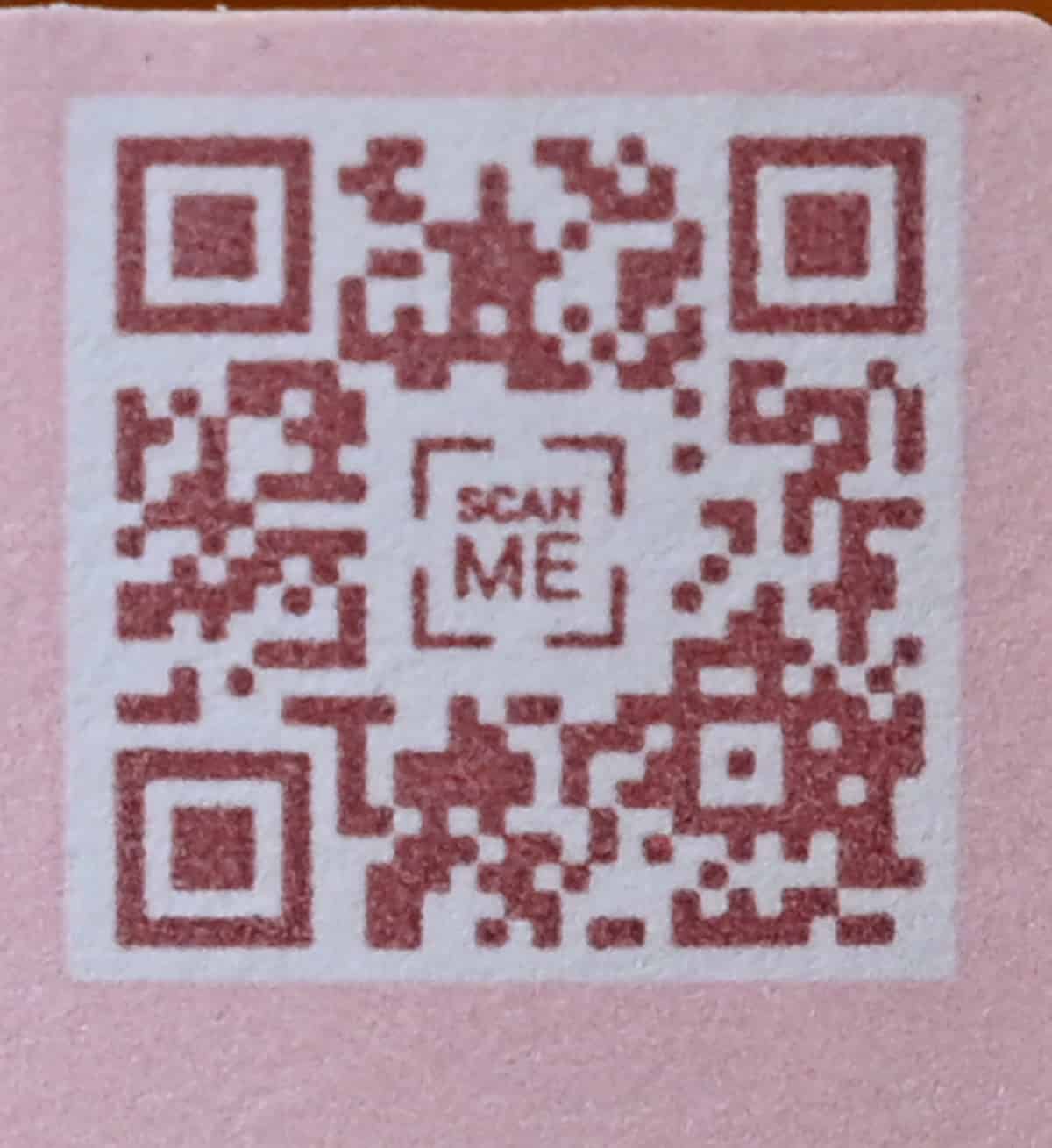 Prosecco Rose DOC versus Asolo Prosecco DOCG
If a prosecco is labeled DOC or DOCG it means three things. That it's from a specific region in Italy, it has been made in a certain way following precise standards the government sets out and the quality of the prosecco is guaranteed to be high.
DOCG is the top tier of wine or prosecco in Italy meaning the quality is guaranteed to be the highest. This quality is tested by wineries sending their samples to a testing facility to inspect things like alcohol content, aging process, etc. Only a few prestigious wines and prosecco have the DOCG label so if a prosecco is labeled DOC you can be sure it's still of high quality.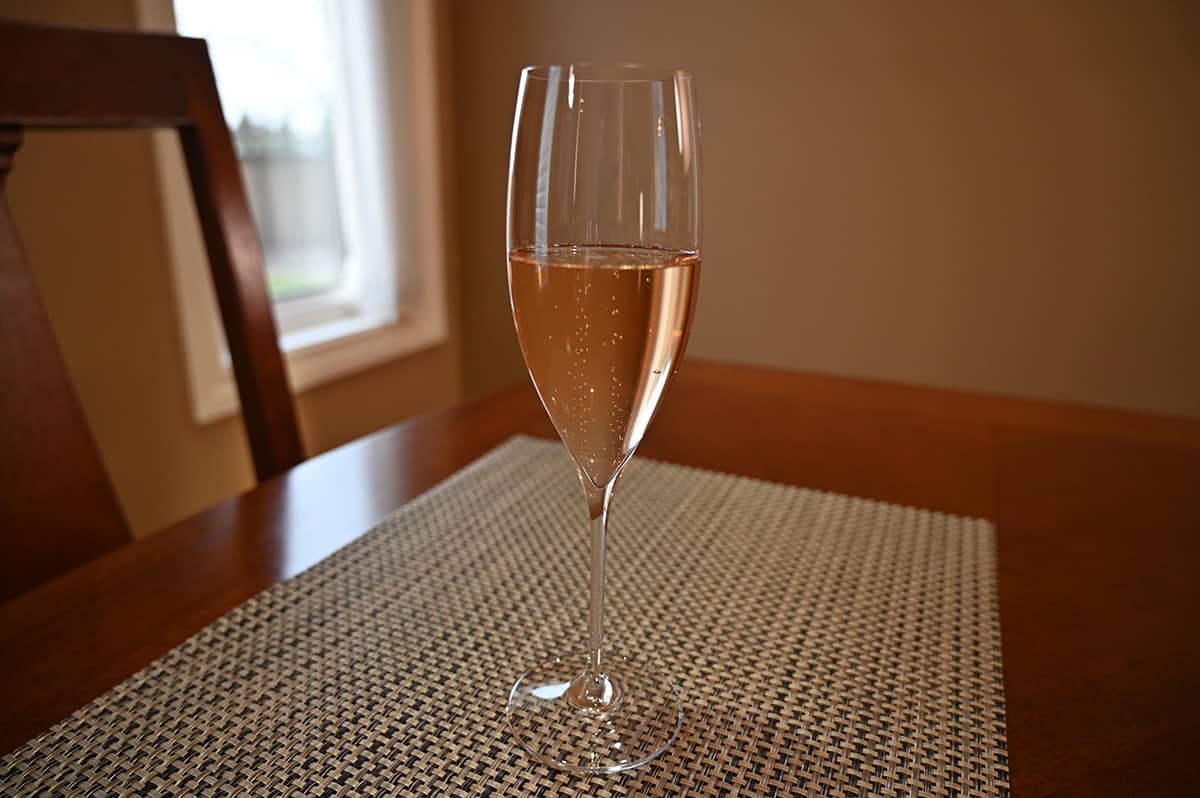 Serving Suggestions
This would be a hit at any baby shower, bridal shower or event. The pink hue and fine bubbles make it look fancy and inviting. I recommend serving it chilled.
Some food ideas to pair the Kirkland Signature Prosecco Rosé with are white meats, seafood, mild cheeses, chocolate, risotto, veggie pasta or a nice salad.
Scoring
Taste: 8/10
Cost: 9/10
Overall
Give it a try!
If you like dry, refreshing Prosecco with fine bubbles and a hint of sweetness I think you might like this.
Have you tried the Costco Kirkland Signature Prosecco Rosé? What do you think of it?
---
Please note that this review was not paid for or sponsored by any third party. This product was purchased by Costcuisine for the purpose of producing this review. The opinions in this review are strictly those of Costcuisine. Costcuisine is not affiliated with Costco or any of its suppliers. In the event that Costcuisine receives compensation for a post from the manufacturer of a product or some other third party, the arrangement will be clearly disclosed (including where the manufacturer of a product provides Costcuisine with a free sample of the product).