Fun, birthday cake flavored cookies from Costco that are safe for kids to bring to school!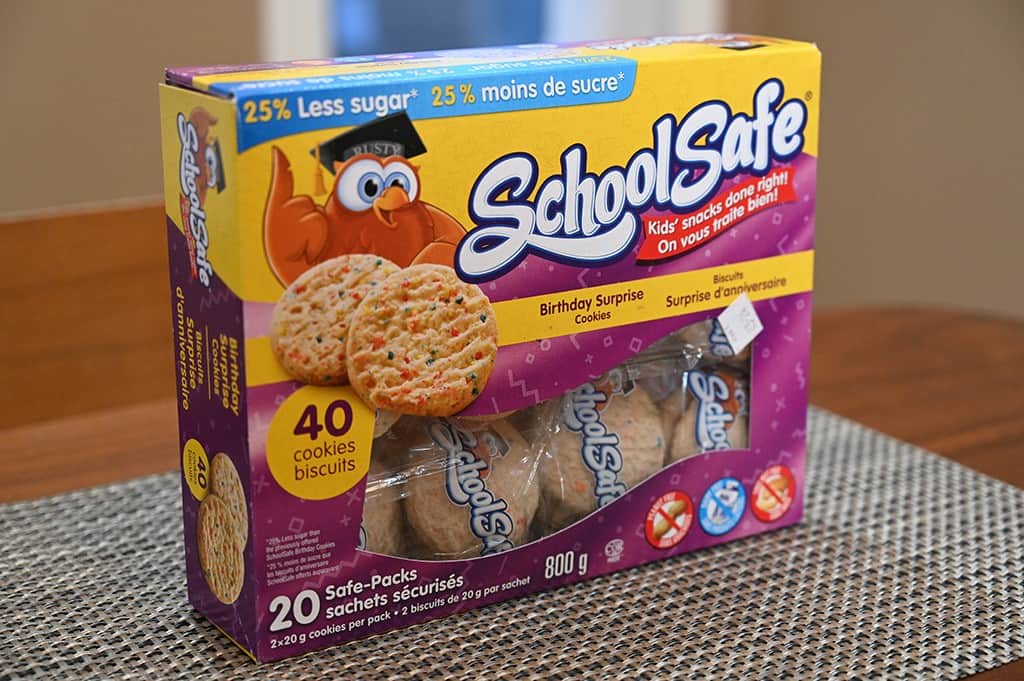 These Costco Treasure Mills School Safe Birthday Surprise Cookies have the cutest most colorful packaging! I just love it, the packaging in probably what lured me into buying these to review. I have previously reviewed the School Safe Banana Chocolate Chip Snack Cakes from Costco.
Some other school snack ideas from Costco are the MadeGood Granola Minis, MadeGood Red Velvet Mini Cookies, Leclerc Celebration Cookies, Meiji Hello Panda Chocolate Cookies, E&C's Heavenly Hunks, LeMarie Patissier Mini Crepes, Nature's Bakery Fig Bars and of course the Kirkland Signature Chewy Granola Bars.
These birthday cake flavored cookies can be found in the bakery section and the item number is 1516719.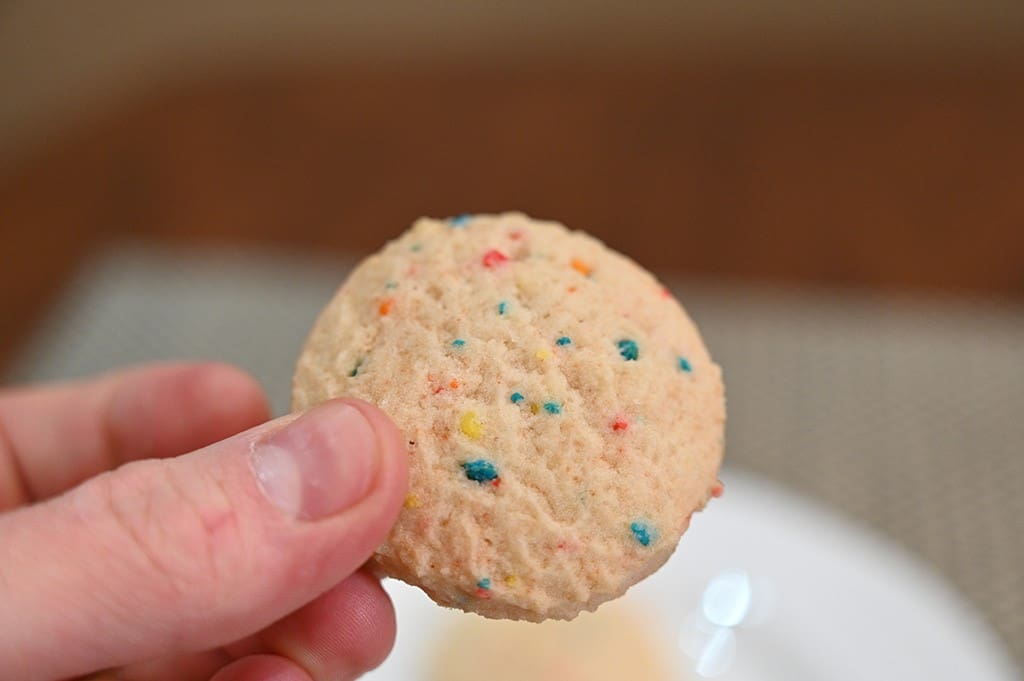 Taste
You can definitely taste the birthday cake flavor! If you've had boxed funfetti birthday cake before this is what the School Safe Birthday Surprise Cookies from Costco taste like. Totally sweet and artificial tasting but fun!
I would describe these as a semi-soft and chewy birthday cake flavored sugar cookie. I didn't love the taste of these due to how artificial and sweet they taste but I do think kids would really enjoy them and they absolutely do taste like birthday cake flavor!
My favorite thing about these cookies is for sure the colorful sprinkles.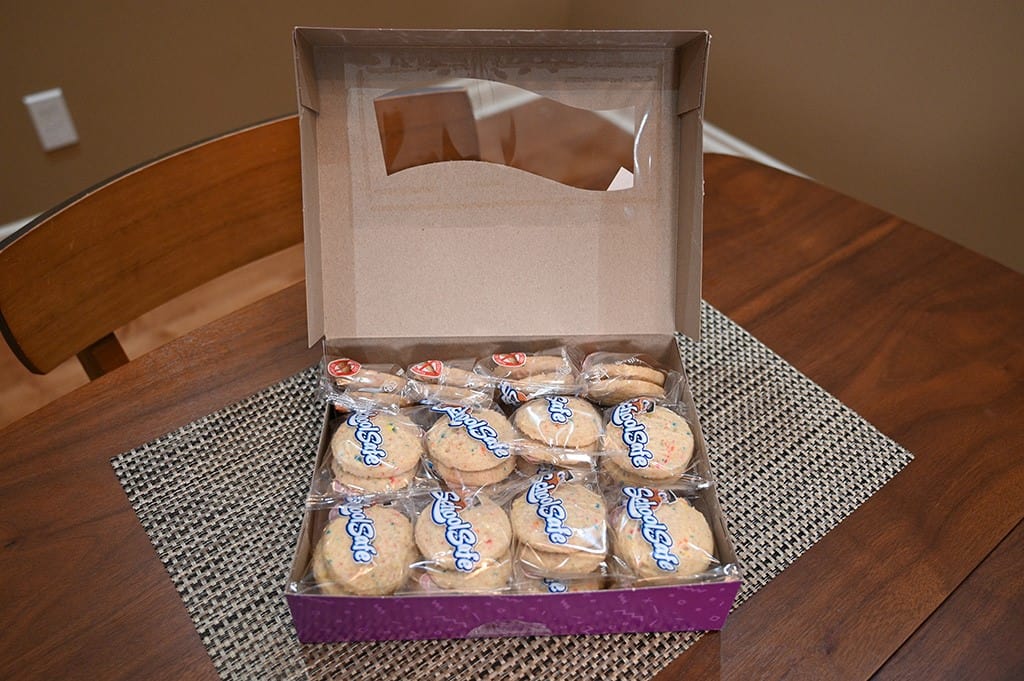 Cost
I paid $7.99 Canadian for the box of 20 packages of cookies. Each individual plastic pack has two cookies in it.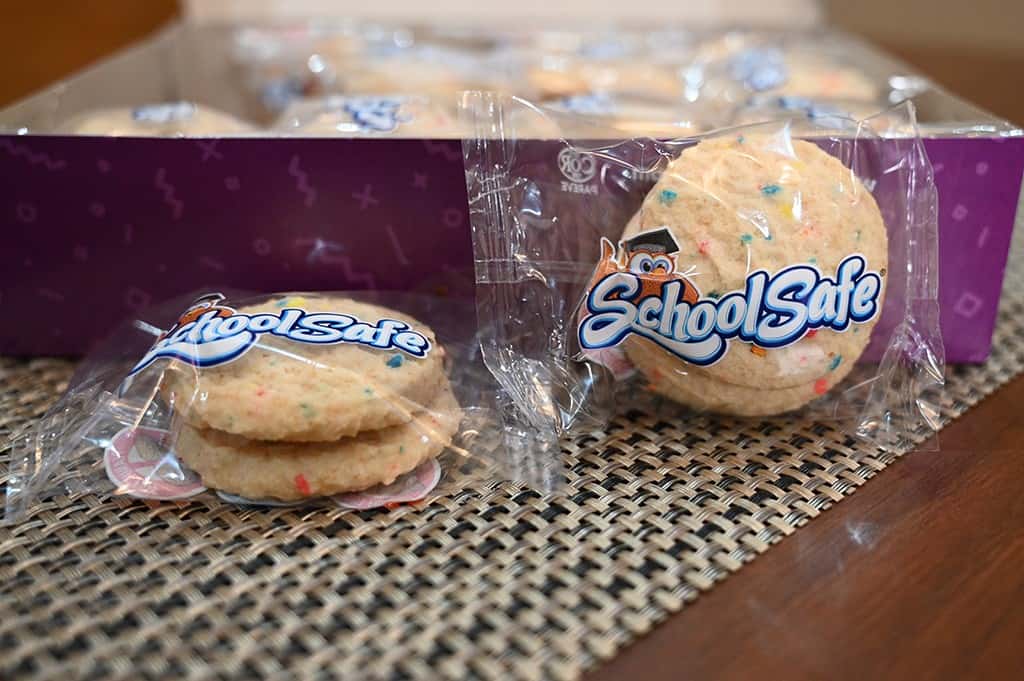 Convenience
These would be absolutely perfect to bring to school to celebrate a kids birthday! Although there's only 20 packs in the box and most classes have more than 20 kids these days so you might be buying two boxes.
The cookies would work well in a dayhome or daycare setting or could just be bought for kids to enjoy (or adults if you're a fan or super sweet birthday cake flavor). The best before date on the box was about three weeks from the date I purchased the cookies.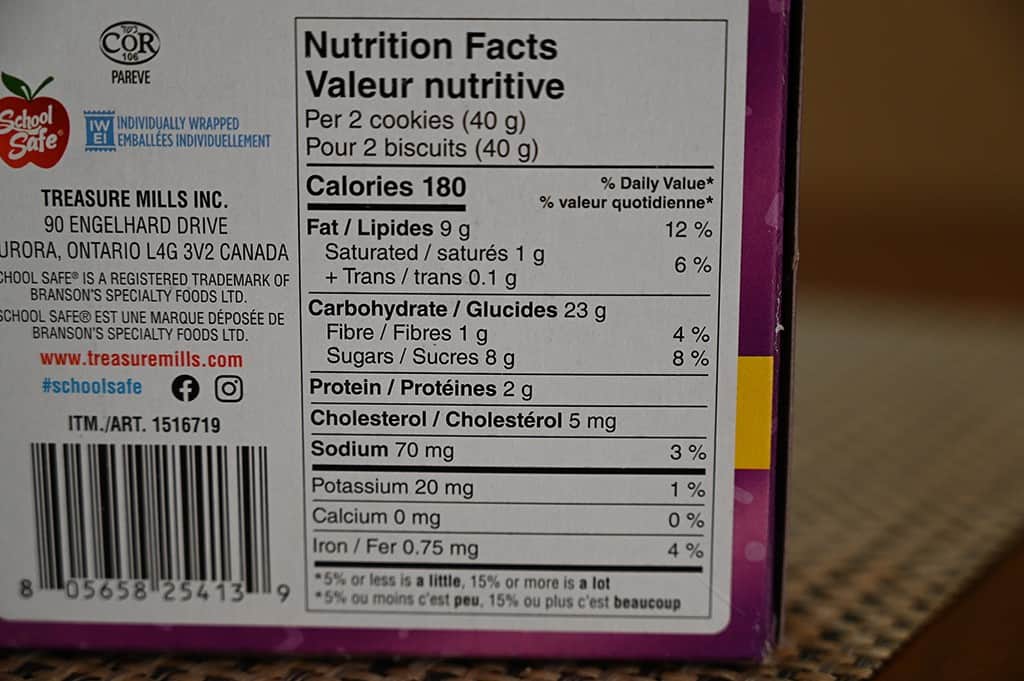 Nutrition
These Costco bought cookies are free from peanuts, dairy and tree nuts. However they are not free of sugar or unhealthy ingredients!
Two cookies is 180 calories, nine grams of fat, 23 grams of carbohydrates, one gram of fibre, eight grams of sugar, two grams of protein and 70 mg of sodium. The sugar content isn't actually that much for two cookies!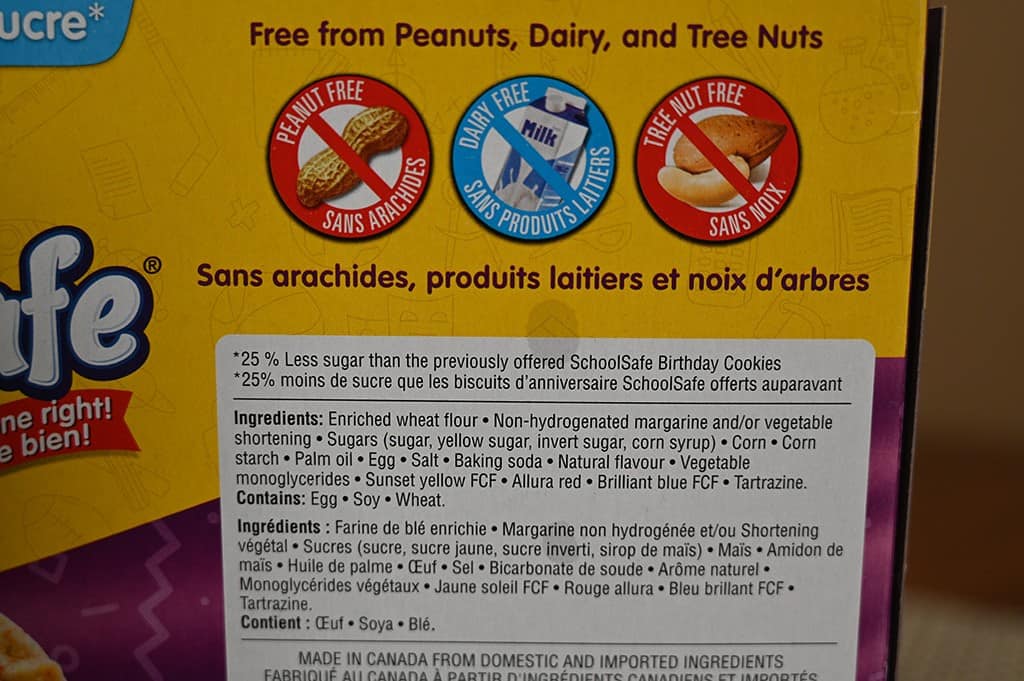 Scoring
Taste: 6.5/10
Cost: 8/10
Convenience: 10/10
Nutrition: 1/10
Overall
Give it a try!
Give these a try if you have kids, I think kids would really love these although my adult taste buds didn't go crazy for them!
Have you tried these? What did you think? Would your kids like these?
---
Please note that this review was not paid for or sponsored by any third party. This product was purchased by Costcuisine for the purpose of producing this review. The opinions in this review are strictly those of Costcuisine. Costcuisine is not affiliated with Costco or any of its suppliers. In the event that Costcuisine receives compensation for a post from the manufacturer of a product or some other third party, the arrangement will be clearly disclosed (including where the manufacturer of a product provides Costcuisine with a free sample of the product).