I love Easter candy! Somehow putting chocolate in the shape of a bunny or an egg makes it taste extra delicious. I also like the Truffettes de France Truffles, so I had high hopes for these Truffettes de France Chocolate Covered Marshmallow Bunnies. Are these chocolates so scrumptious that you'll be hiding them from your kids on Easter, or will they disappoint and sit around the house for weeks after?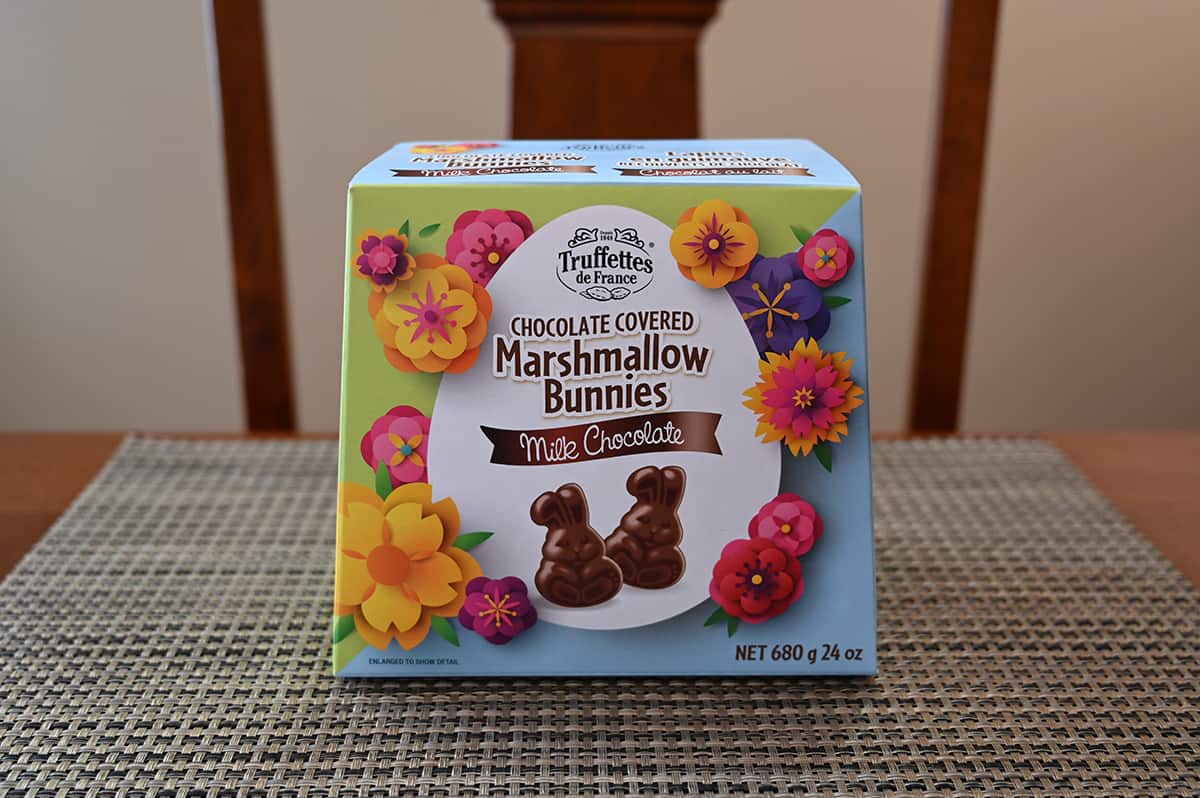 When my husband went to Costco last week he couldn't resist picking up a few Easter treats. We've tried many seasonal Easter candy from Costco but haven't seen these Truffettes De France Marshmallow Bunnies before. I wouldn't say I'm a huge fan of marshmallow but I definitely don't mind it so I'm happy to try these.
Other products from Costco that are perfect for Easter are the Ferroro Eggs, Jacquot Milk Chocolate Eggs, Kirkland Signature Tuxedo Cake, Kirkland Signature Spiral Sliced Ham, Kirkland Signature Master Carve Ham, Kirkland Signature Brioche Buns and the Kirkland Signature Homestyle Apple Pie.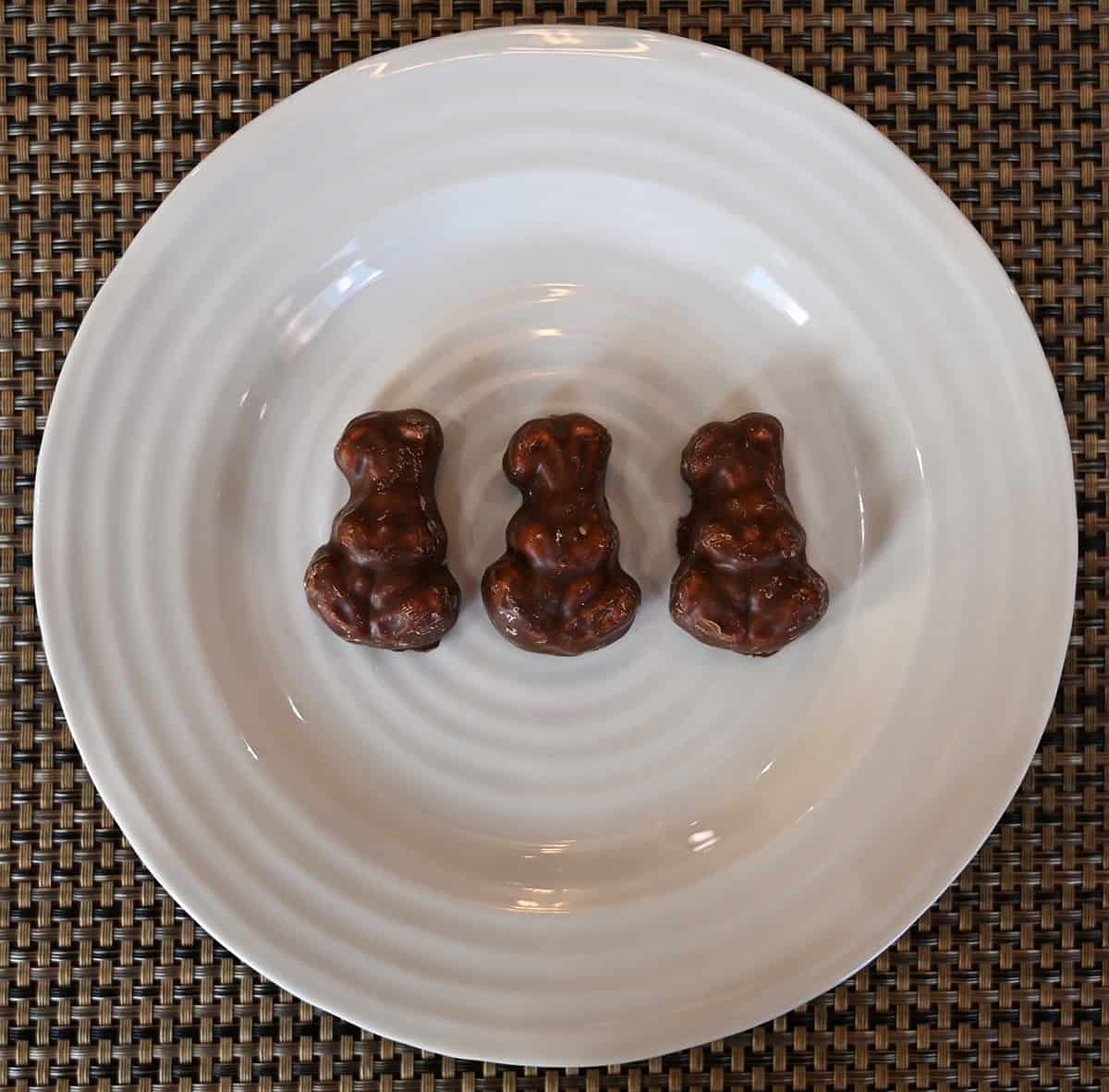 Location in Store
These are located in the seasonal aisle at Costco, near the back of the store and the item number is 1683767.
Taste
There isn't much to say about the Truffettes De France Chocolate Covered Marshmallows. They're exactly what you'd expect. Fluffy, sweet, chewy marshmallow covered in a very thin layer of milk chocolate that cracks as you bite into it.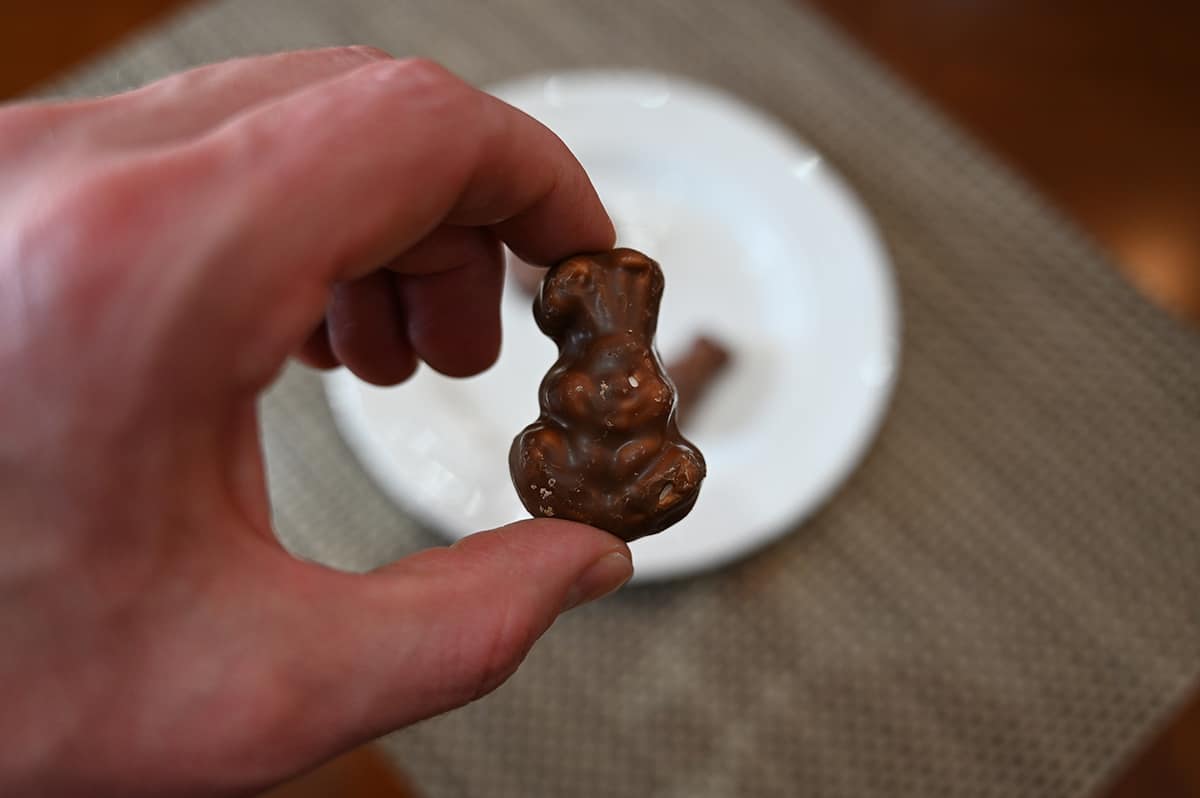 There's way more marshmallow than chocolate which left me a bit disappointed, I like the chocolate coating and wish there was much more of it and less marshmallows! I'd prefer a ration similar to Reese's Thin with more chocolate, less filling.
If you know you like marshmallow or your kids do, you'll like these. They taste really fresh and the flavor combination of the marshmallow and chocolate is really good.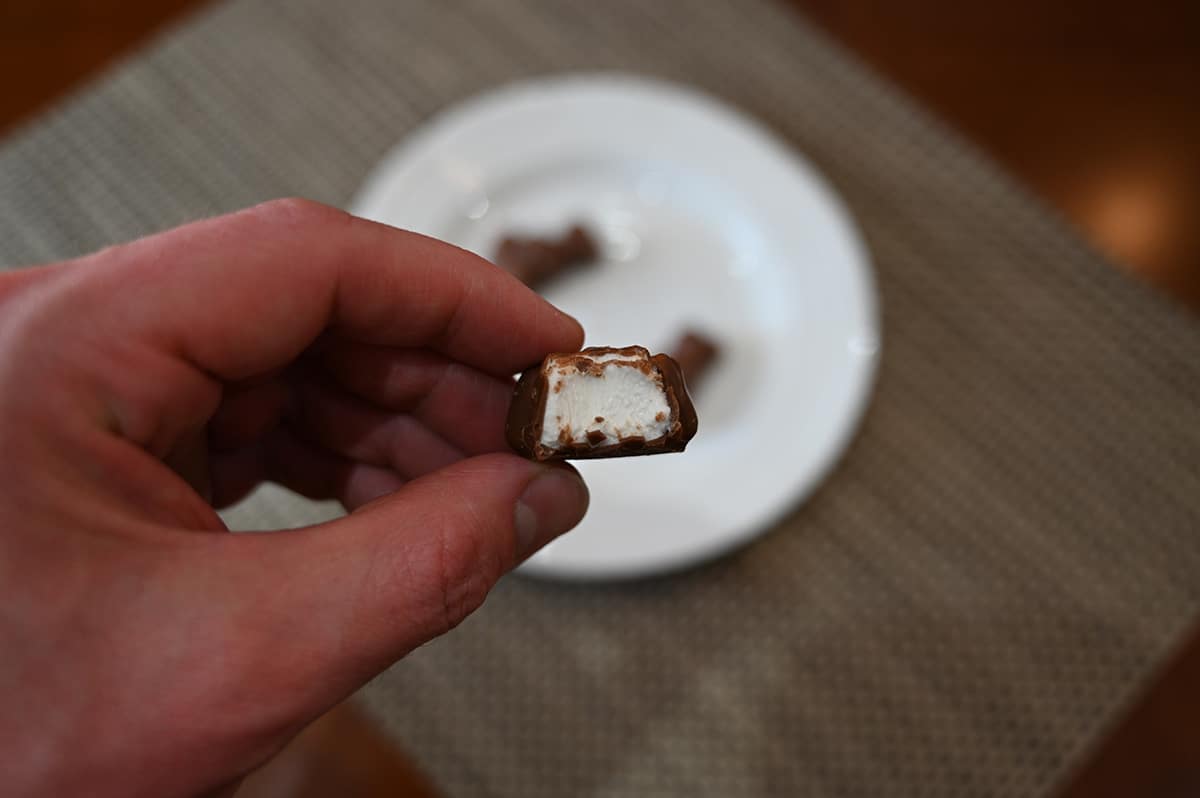 Cost
The 680-gram box costs $12.99 Canadian which isn't super cheap but isn't that expensive when you see how many chocolate covered marshmallow bunnies are in each bag.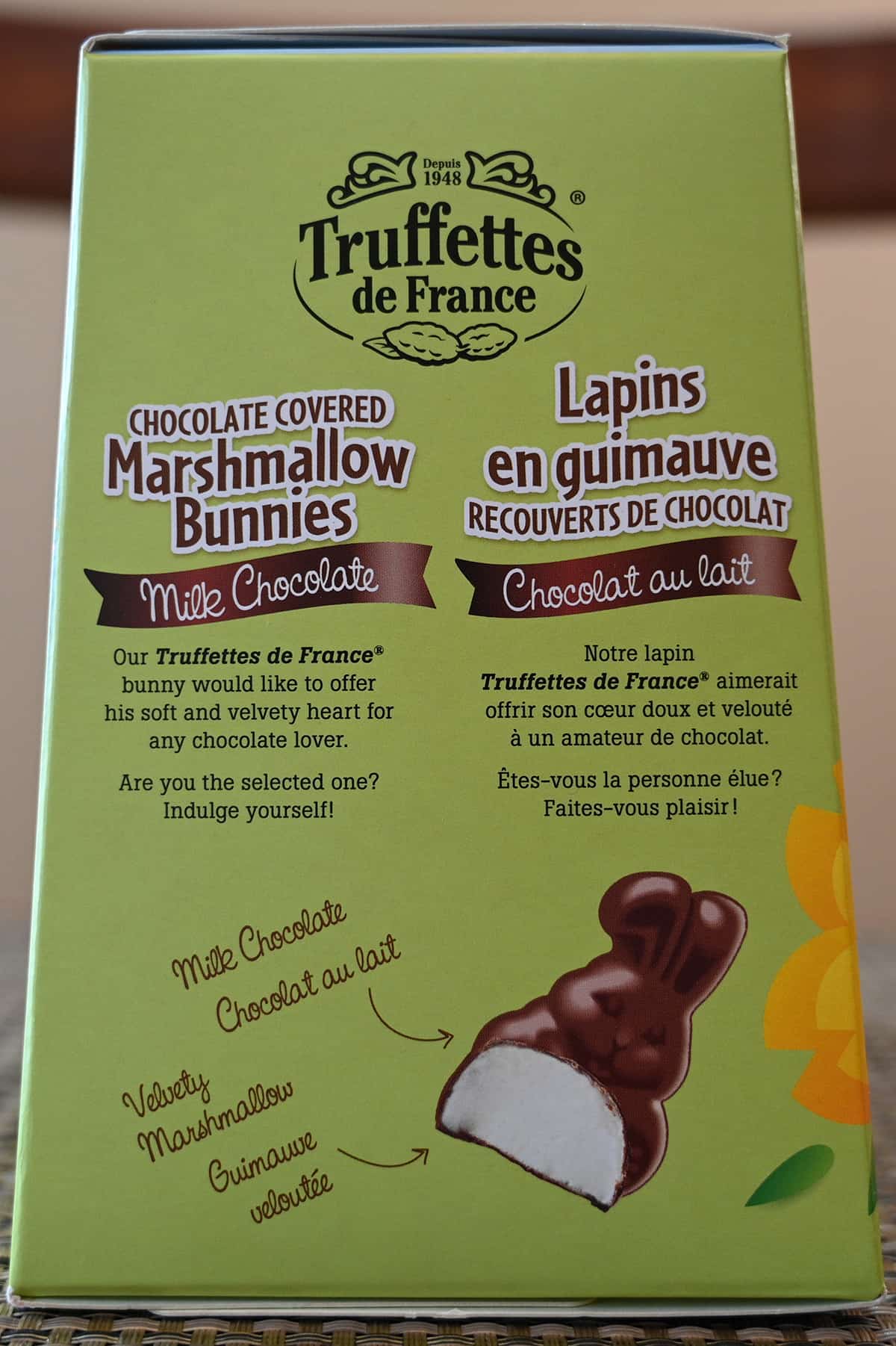 Convenience
The box comes with two bags, each bag is 340 grams and once opened there isn't a way to reseal the bag. The bunnies also aren't individually wrapped inside the bag. I like individual packaging because then I can easily throw a few in my purse or diaper bag.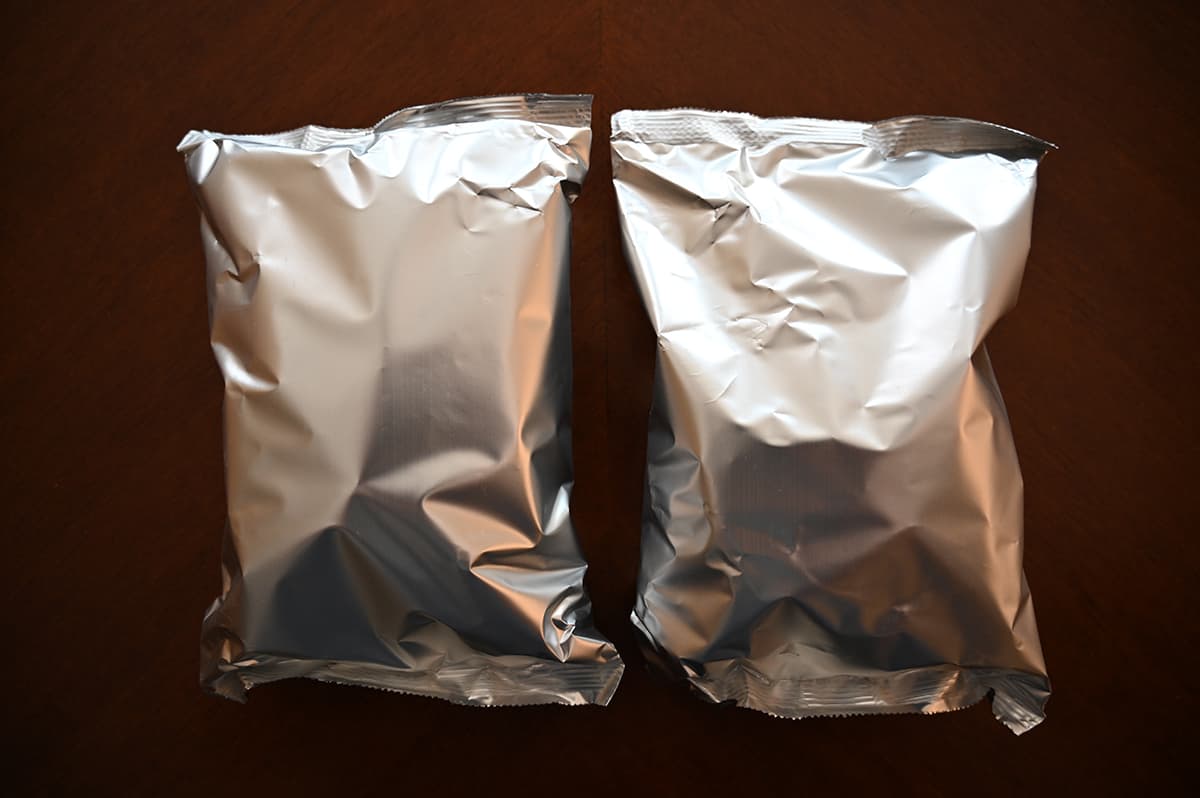 I think kids would really like these. They're a bit sweet and have too much marshmallow for my taste buds but I could see myself using them as cute cake or cupcake toppers. The best-before date listed on the box is about a year from when I purchased them and they obviously need to be stored in a cool, dry place so they don't melt.
Nutrition
Calories
Three chocolate marshmallow bunnies contain 140 calories, three and a half grams of fat, 27 grams of carbohydrates, zero grams of fibre, 24 grams of sugar, one gram of protein and five milligrams of sodium. That's not that much fat or that many calories for three bunnies but it's a lot of sugar. You can definitely taste that these are quite sugary.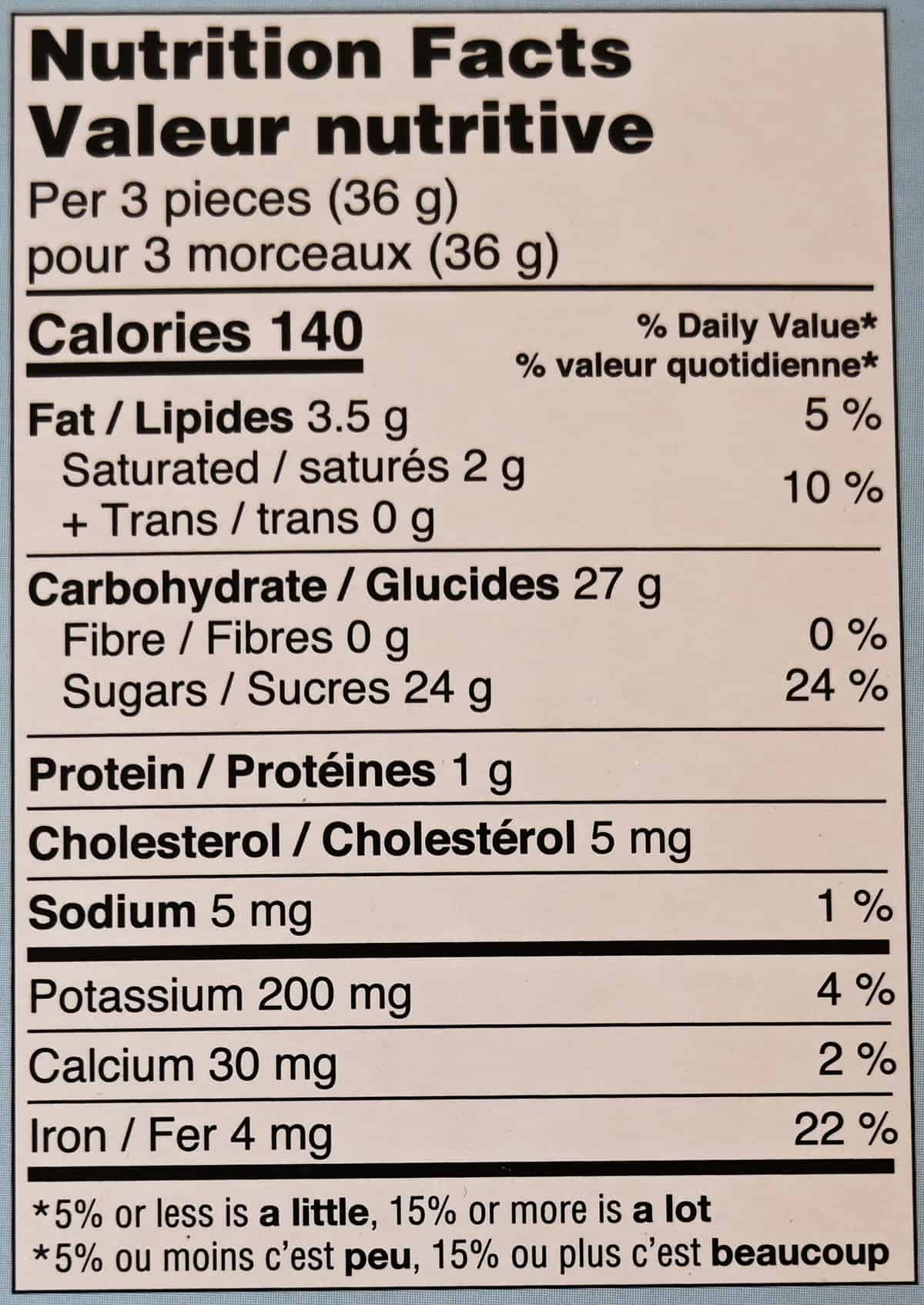 Ingredients
I'm not surprised that the first ingredient is unhealthy sugar. These contain milk and soy as well as may contain wheat, peanuts, tree nuts and eggs. Also, you may want to be aware that they're not vegan or vegetarian because they contain gelatin.

Scoring
Taste: 7/10 (Not bad, just nothing special).
Cost: /10
Convenience: 10/10
Nutrition: 0/10
Overall
Give it a try!
If you or your kids like marshmallows, I think you'll really like these. They're too sweet and marshmallow-y for me but they're not bad! I just prefer lots of chocolate.
Would you pick these up for Easter? Why or why not?
---
Please note that this review was not paid for or sponsored by any third party. This product was purchased by Costcuisine for the purpose of producing this review. The opinions in this review are strictly those of Costcuisine. Costcuisine is not affiliated with Costco or any of its suppliers. In the event that Costcuisine receives compensation for a post from the manufacturer of a product or some other third party, the arrangement will be clearly