Costco has some great Asian-themed dishes, so these Zinetti Internationals Dan Dan Noodles are up against tough competition! The photo on the pacakge looks appetizing enough, but I didn't love Zinetti's lasagna offering when I tried it a few years back, so I had pretty low expectations for these noodles when I put them in my cart. Were they good enough to win me over and even earn a repeat purchase, or are you better off looking at Costco's other options the next time you're craving Asian-themed food?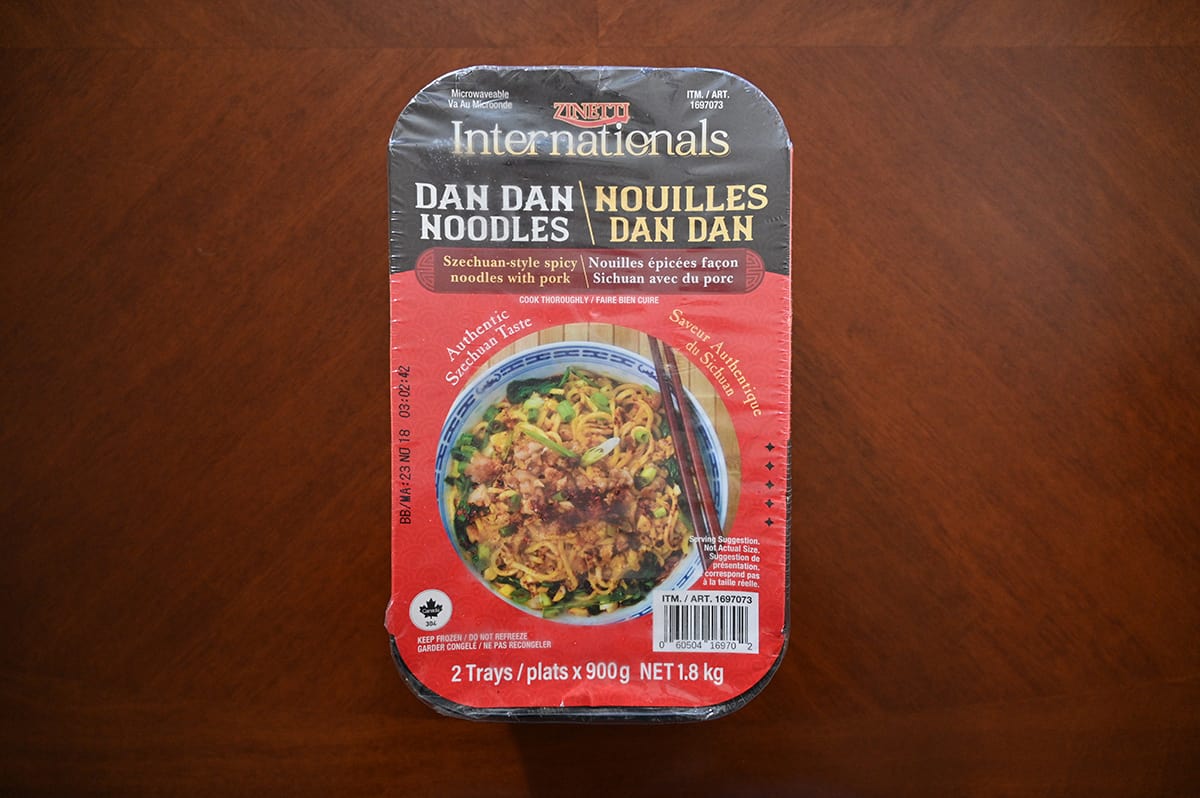 Other noodle dishes from Costco are the Pulmuone Teriyaki Stir-Fry Udon, Ajinomoto Vegetable Yakisoba, Pulmuone Pad Thai, Lotus Foods Organic Rice Ramen, Kirkland Signature Chicken Chow Mein, Authentic Asia Vegetable Pad Thai, Ajinomoto Tokyo Style Shoyu Ramen and the Authentic Asia Shrimp Wonton Soup.
Location in Store
This is located in the freezer section at Costco and I bought this here in Canada. The item number is 1697073.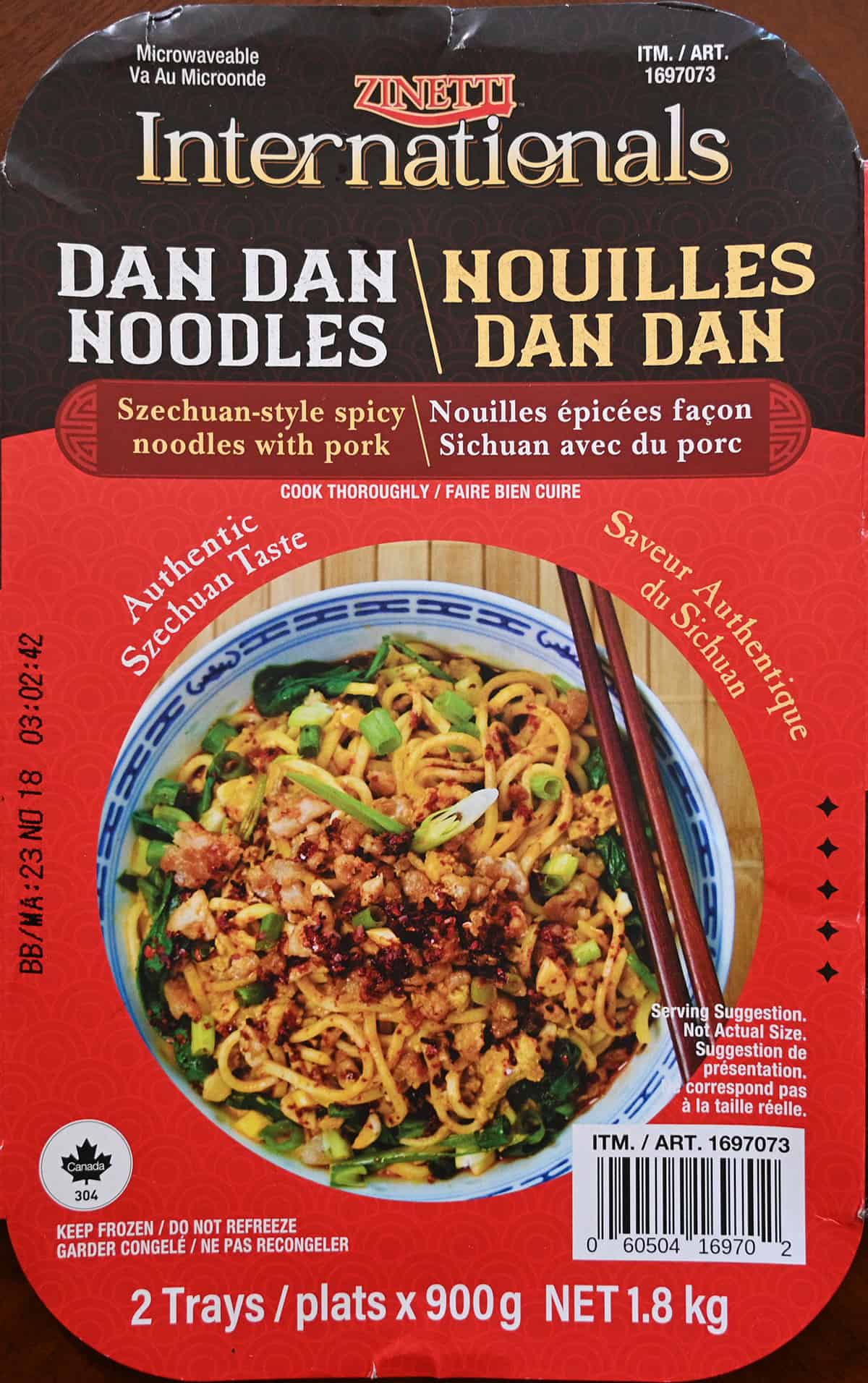 Taste
My noodles didn't seem cooked after eight minutes in the microwave, so I added three more minutes. They probably could have even used another minute or two on top of that. I had them in a very cold deep freeze before I cooked them though.
I wasn't quite sure what to think about the noodles when I plated them. They definitely don't look as appetizing as they do on the package! They look more like a weird spaghetti dish than Asian-style noodles. Fortunately, they do taste better than they look (but that's not saying much).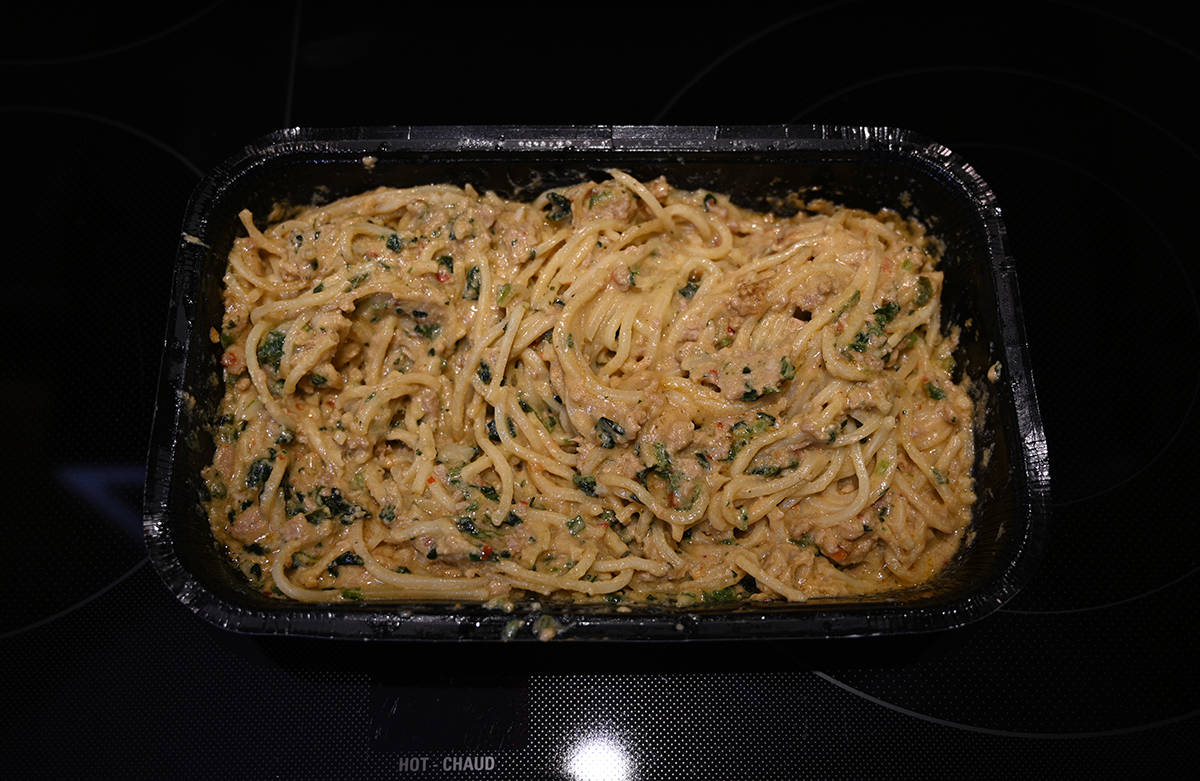 Aside from that, the other thing you need to know about these Dan Dan Noodles is that they're pretty spicy! I wasn't expecting as much heat as there was. You need to have at least a moderate tolerance for spiciness to enjoy them. I didn't mind it, but I enjoy spicy food.
Taste wise I would say the main flavor I noticed was the sesame. The dish also has some sweetness to it, likely from the honey. The spinach and green onion add some texture, but not a whole lot of flavor.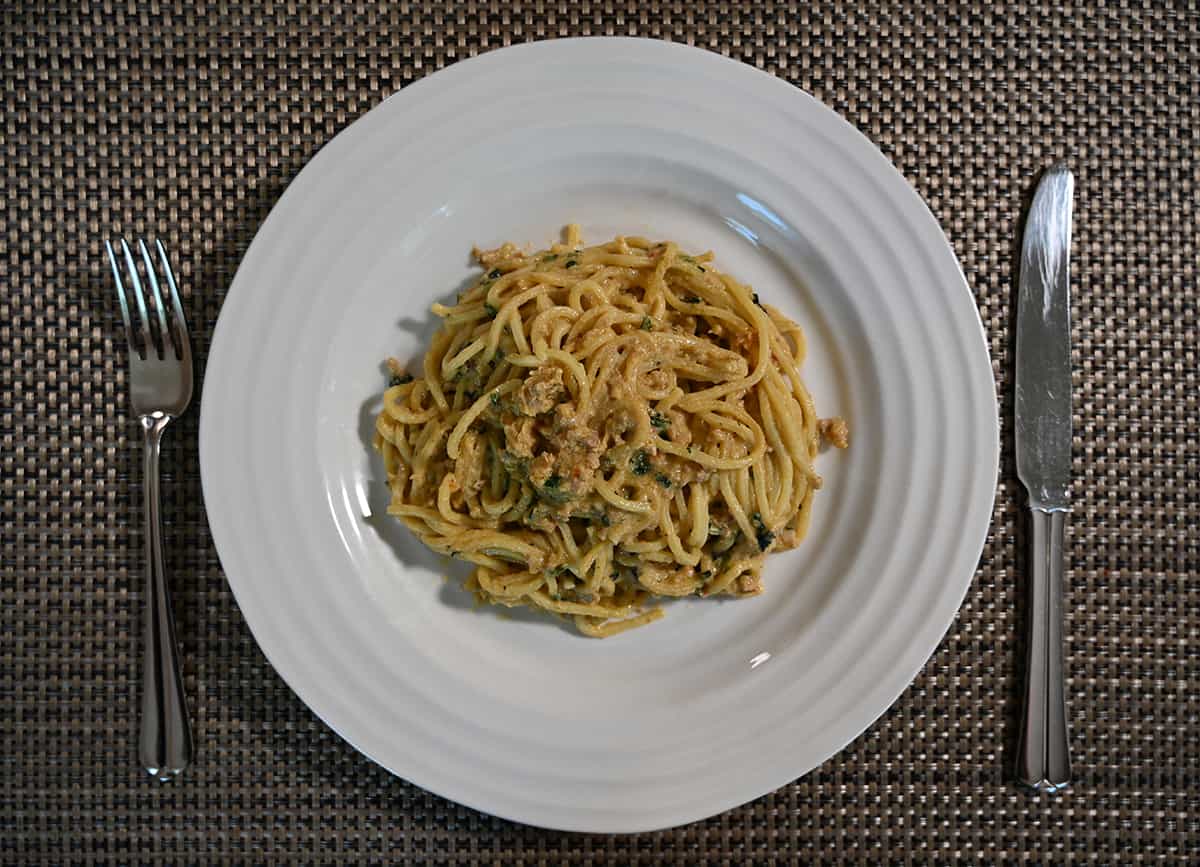 The noodles themselves reminded me a lot of spaghetti. They didn't really seem like quite the right noodles for an Asian-style dish. The ground pork was fine. It seemed to have more soy sauce flavor then the rest of the dish.
I'm not a fan of these noodles. They're okay at best. I suspect I'd probably like them less without the heat, because it kind of masks some otherwise bland and unexciting flavors. I didn't finish my serving and I won't be eating my other pack.
Cost
The 1.8-kilogram package comes with two 900-gram trays of noodles and costs $14.99 Canadian.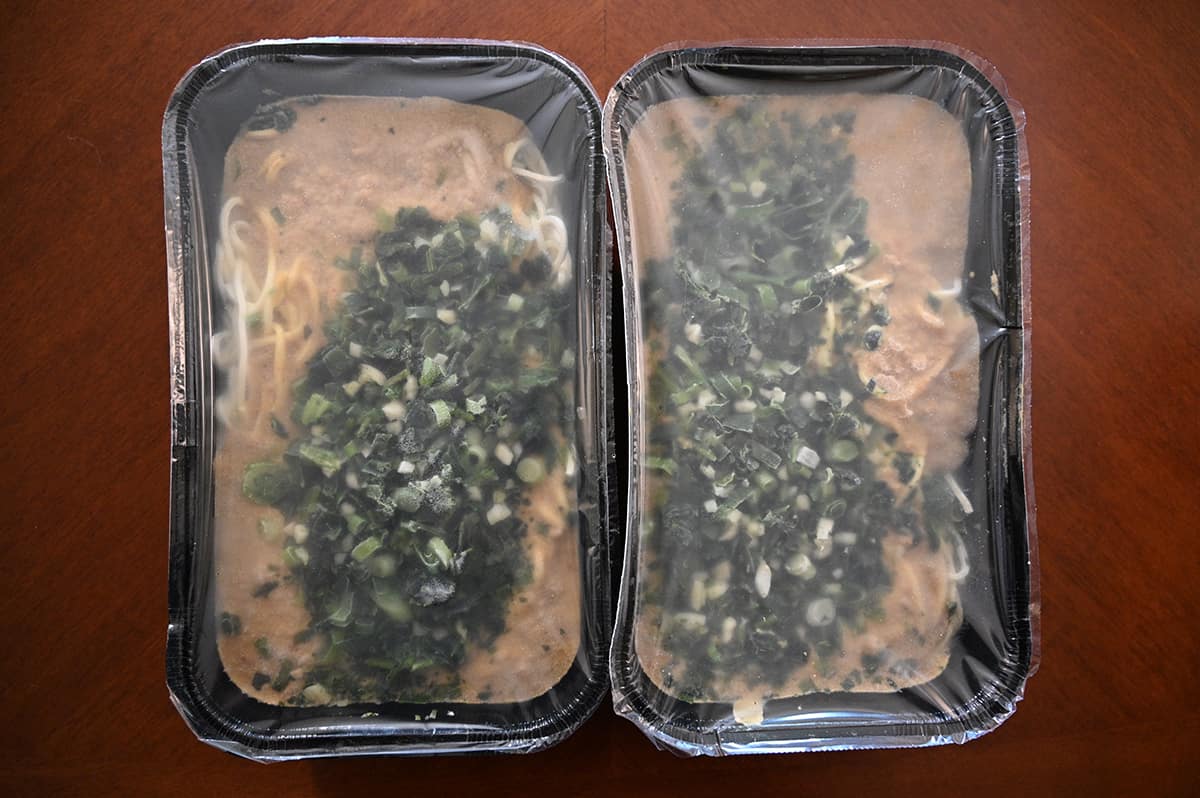 Convenience
There are only microwave instructions on the packaging for the noodles and you cook them from frozen in the tray they come in. They're done in just 10 minutes!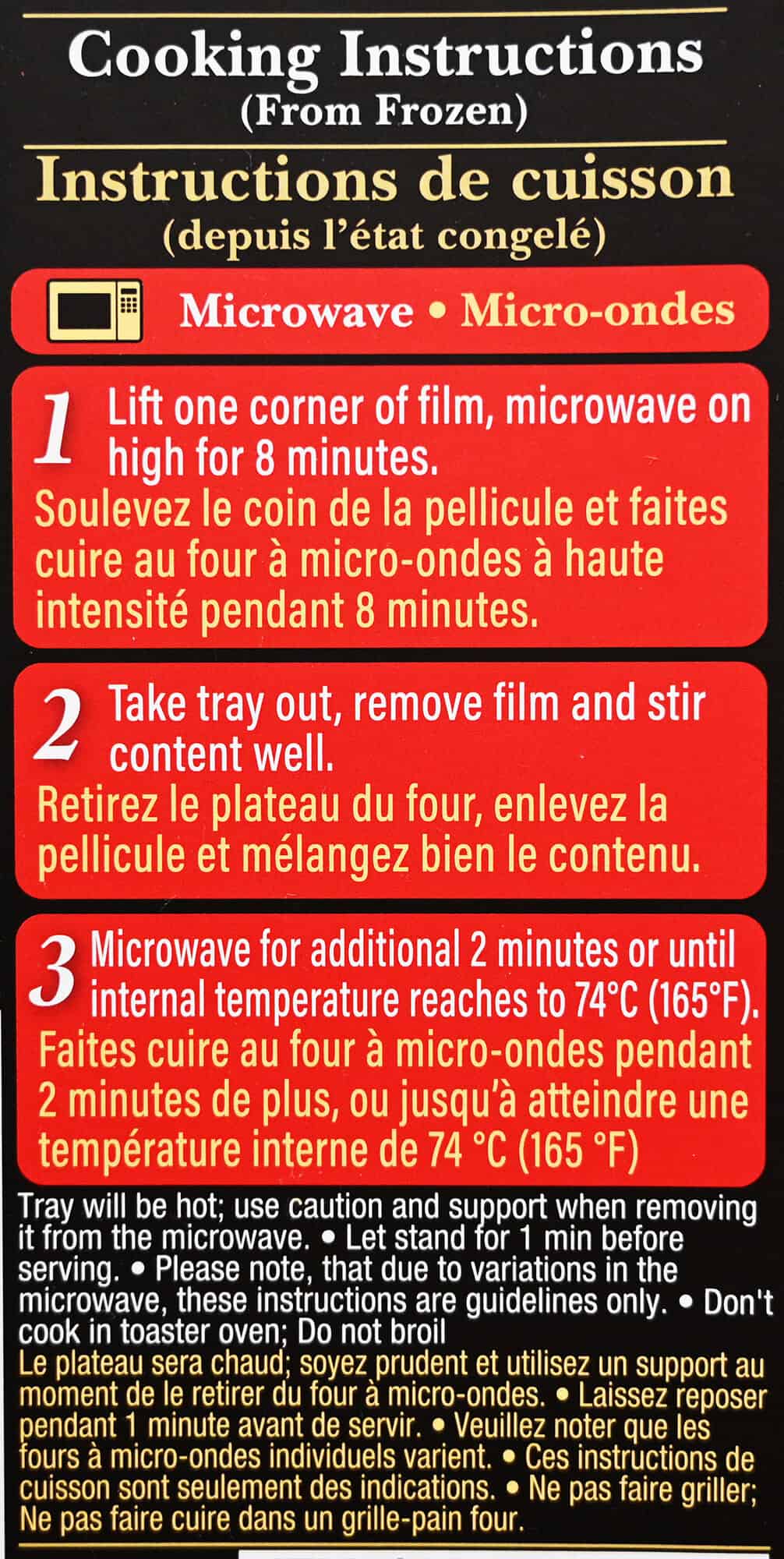 The noodles need to be kept frozen and the best before date is seven months from when I purchased them. These noodles definitely need some additional vegetables added to them in my opinion so one tray isn't really a full-meal-deal in my opinion, it requires tweaking.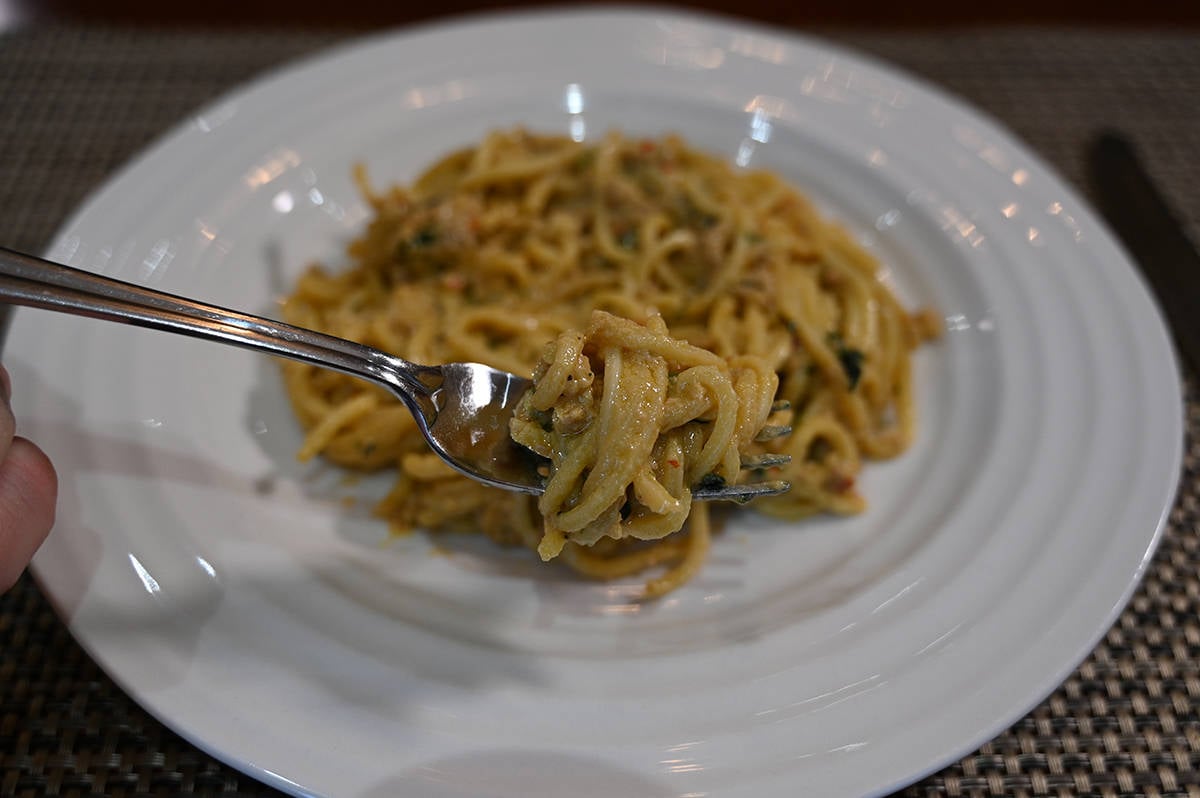 The Zinetti Dan Dan Noodles from Costco are extremely convenient but they're not tasty so that defeats the purpose of them being convenient.
Nutrition
Calories
A third of one tray contains 640 calories, 40 grams of fat, 52 grams of fat, six grams of fibre, five grams of sugar, 20 grams of protein and 930 milligrams of sodium. This isn't low in calories, fat, or sodium! 40 grams of fat is quite a bit and 930 milligrams of sodium isn't anything to scoff at.
Some meals are worth the calories, fat and sodium but not this one.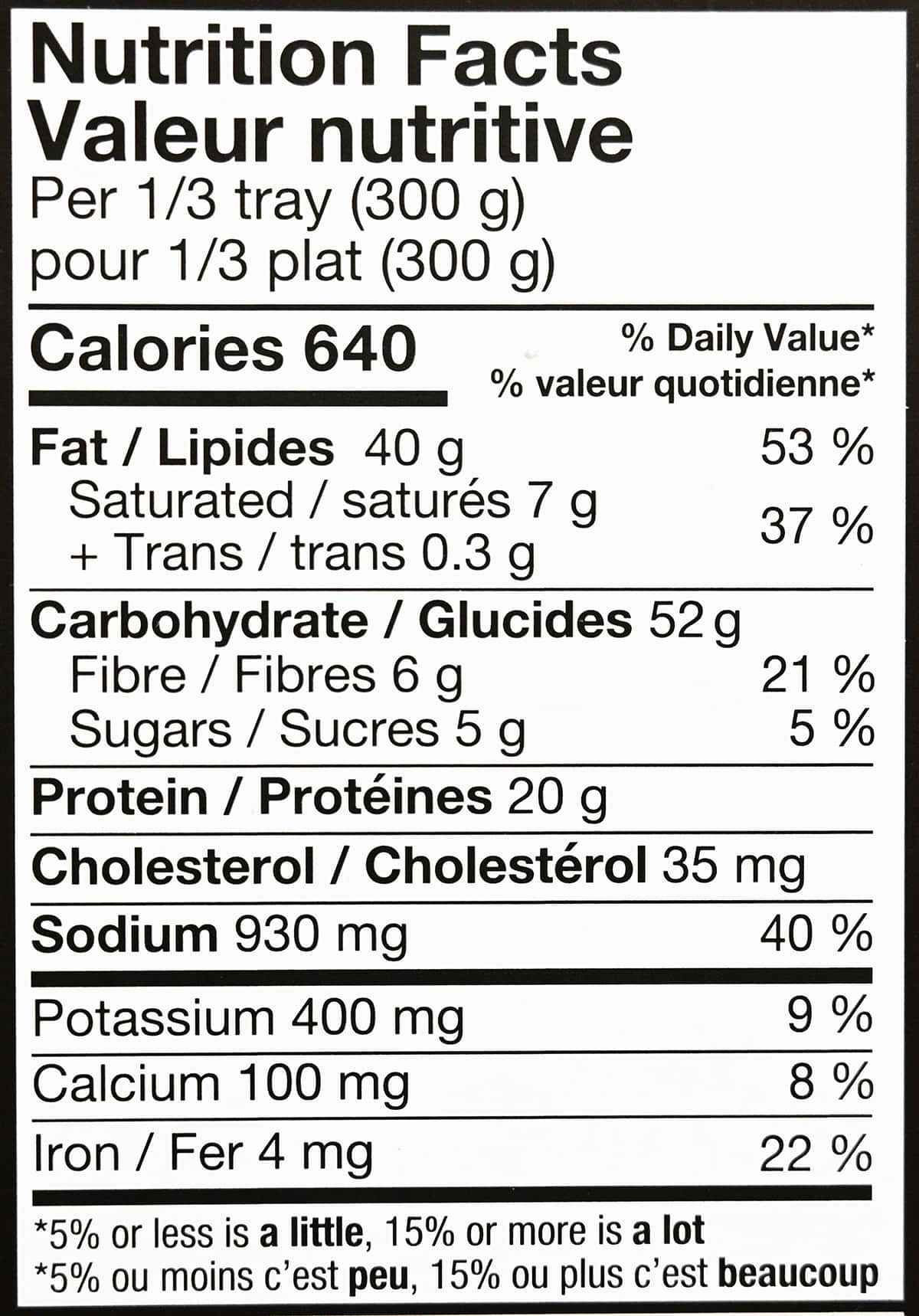 Ingredients
I have to commend the ingredients list, it's all ingredients I can pronounce and know what they are. There isn't a lot of chemicals or additives either. The Dan Dan Noodles contain sesame, soy and wheat and may contain egg, milk and mustard.

Scoring
Taste: 3/10
Cost: 6/10
Convenience: 10/10
Nutrition: 2/10 (points for the protein I guess?)
Overall
Walk on by!
I can't recommend even trying these Dan Dan Noodles. I didn't like them and neither did my husband or my parents. There are too many great Asian-themed foods at Costco to waste your money on this subpar one.
Have you tried the Costco Zinetti Internationals Dan Dan Noodles? Do you have anything positive to say about them?
---
Please note that this review was not paid for or sponsored by any third party. This product was purchased by Costcuisine for the purpose of producing this review. The opinions in this review are strictly those of Costcuisine. Costcuisine is not affiliated with Costco or any of its suppliers. In the event that Costcuisine receives compensation for a post from the manufacturer of a product or some other third party, the arrangement will be clearly disclosed (including where the manufacturer of a product provides Costcuisine with a free sample of the product).