High Liner's Sea Cuisine brand offers fish dishes that sound and look fancy, but are simple and quick to make – you just bake and serve them. I've reviewed the Ponzu Glazed Cod and the Miso Glazed Cod and now I'm trying this Garlic, Ginger & Soy Salmon. If you enjoy fish but find preparing it from scratch to be too much work, this might be a great protein option to have around the house.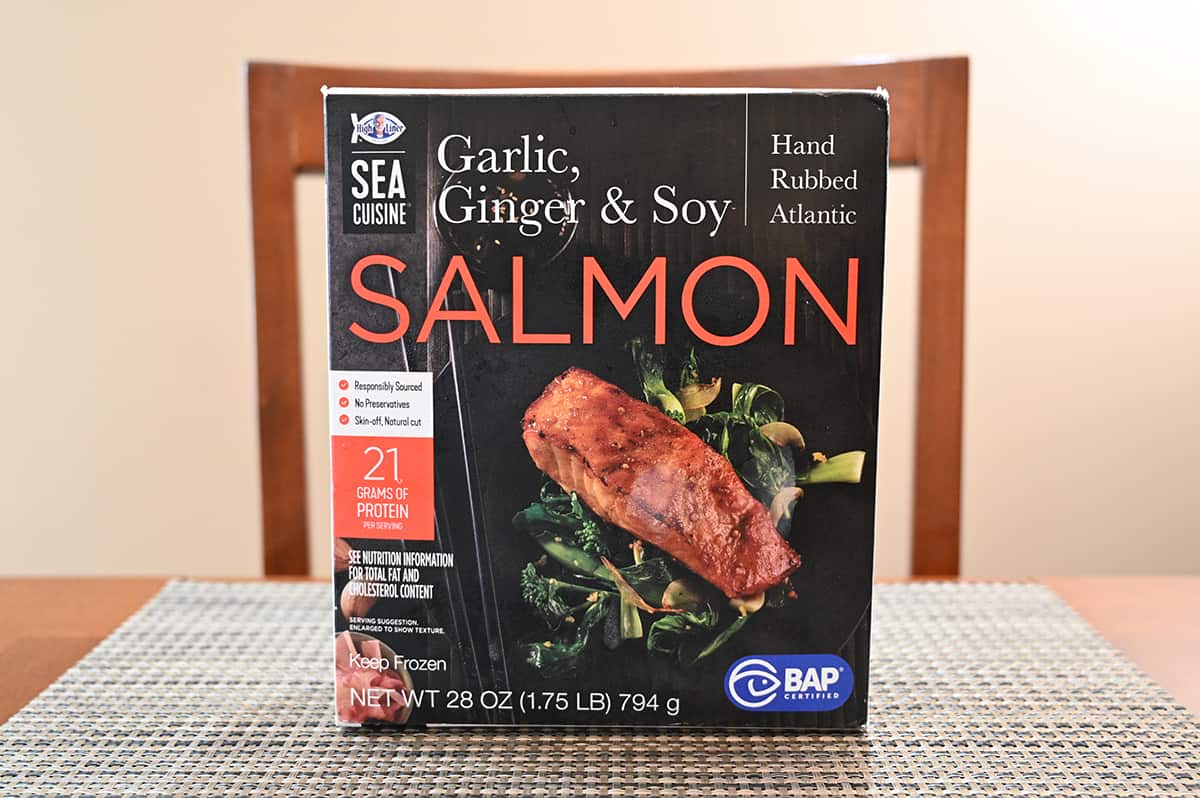 Other fish products from Costco are the Kirkland Signature Wild Atlantic Cod, Kirkland Signature Fish & Chips Meal, Kirkland Signature Stuffed Salmon, Trident Wild Pacific Pink Salmon Burgers, Dom Reserve Singles Steelhead Poke Salmon, Kirkland Signature Tilapia Loins, Kirkland Signature Wild Alaskan Sockeye Salmon, High Liner Miso Glazed Cod, Kirkland Signature Everything Seasoning Breaded Cod and the High Liner Sea Cuisine Ponzu Glazed Cod.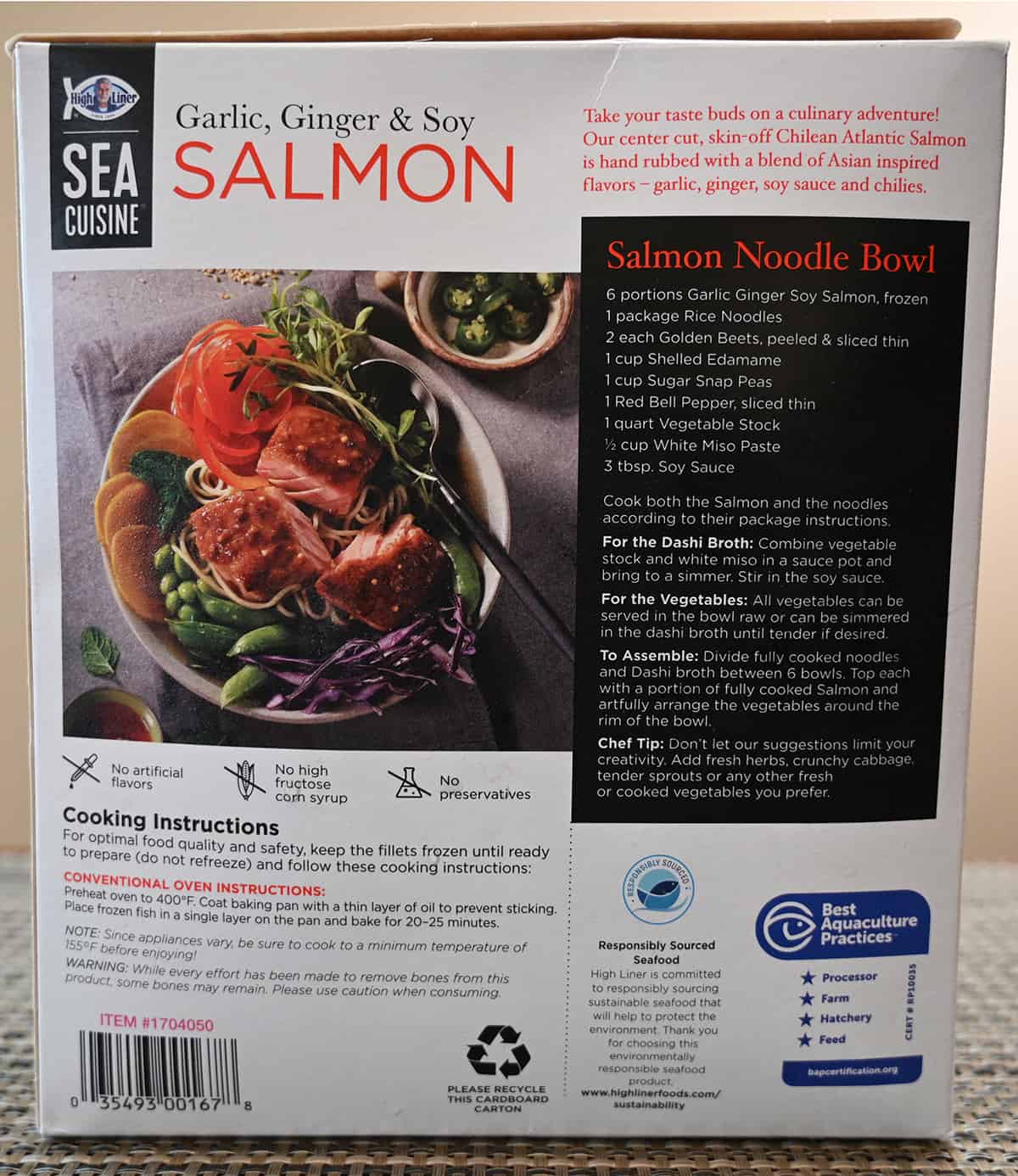 I was contacted by High Liner and offered free samples of some of their products that are available in the United States. I don't do paid sponsored reviews because it's important to me my reviews are honest but I did agree to take some free samples to try.
Location in Store
This can be found at Costco in the Northeast US and they're in the freezer section, near the other frozen seafood products.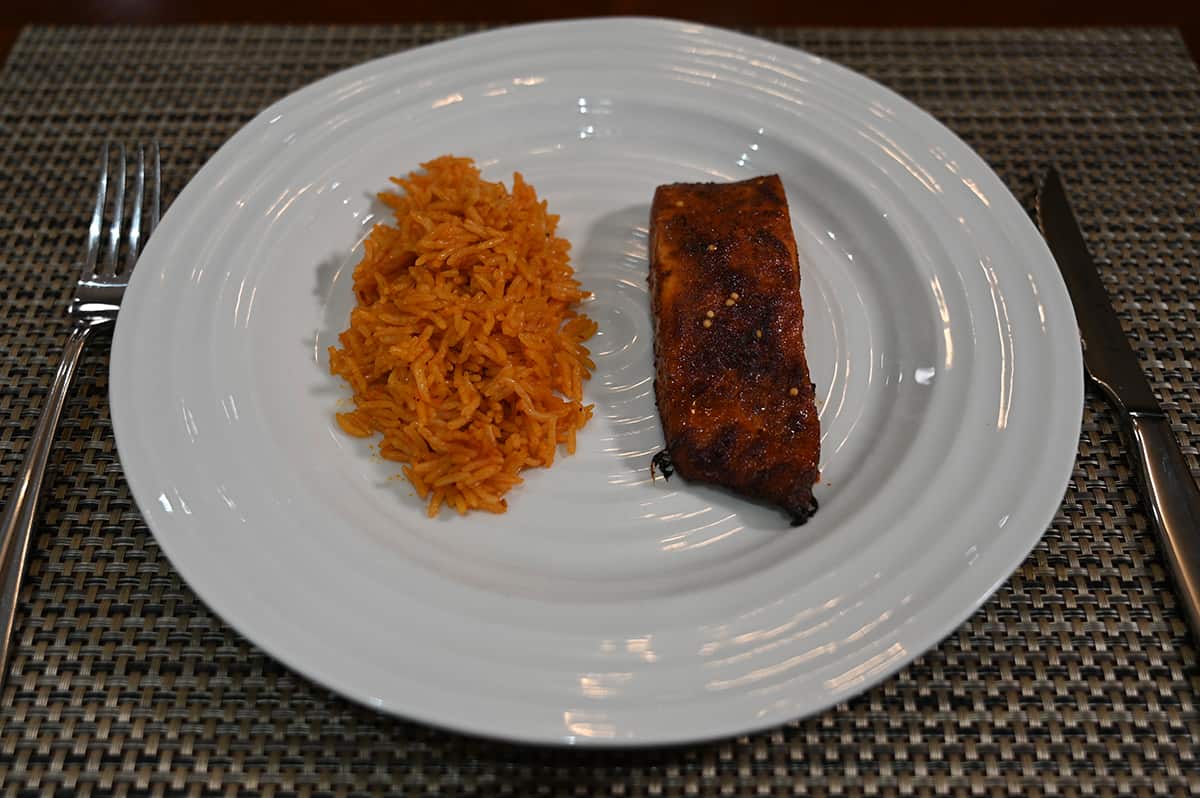 Taste
I eat plain salmon with a bit of salt and pepper roughly twice a week and enjoyed mixing things up with this garlic, ginger and soy salmon. The flavor is nice, it's pretty sweet which is probably why I like it so much. Although it's sweet there's also a nice savory taste coming from the soy and garlic.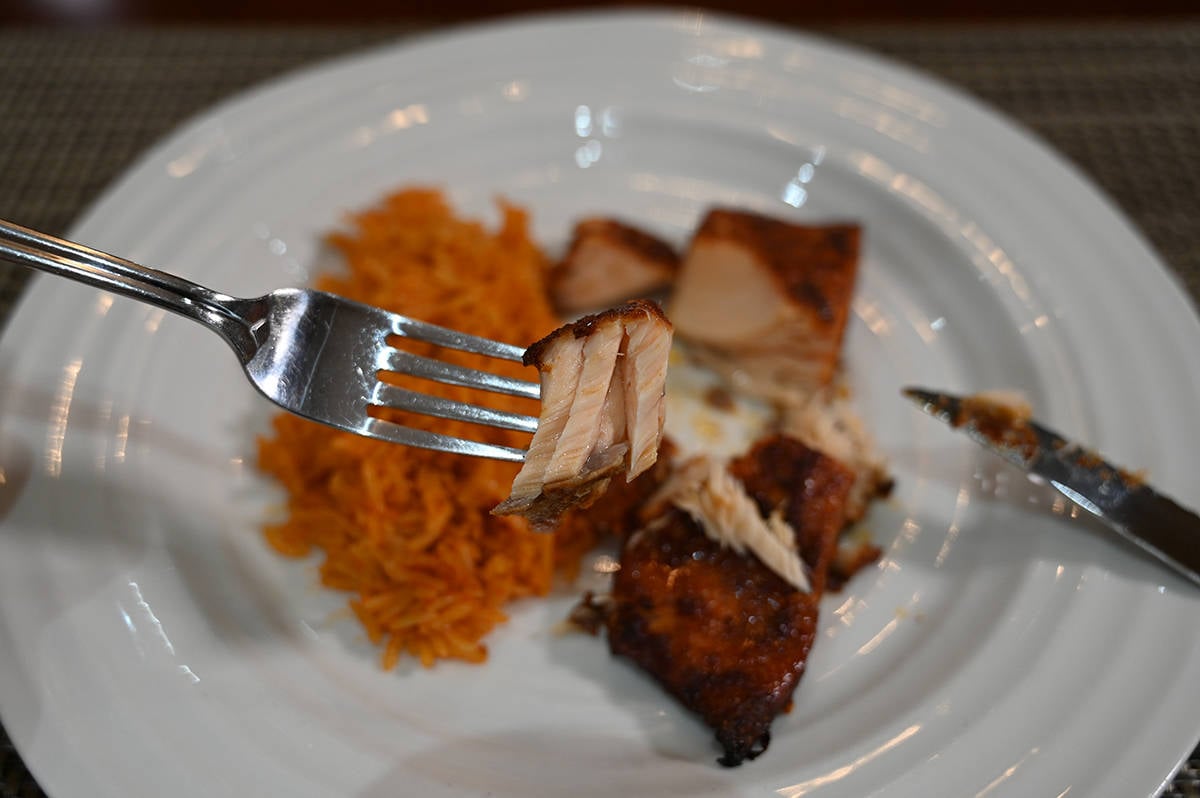 I didn't notice much spice or heat and the flavor of the ginger is pretty mild.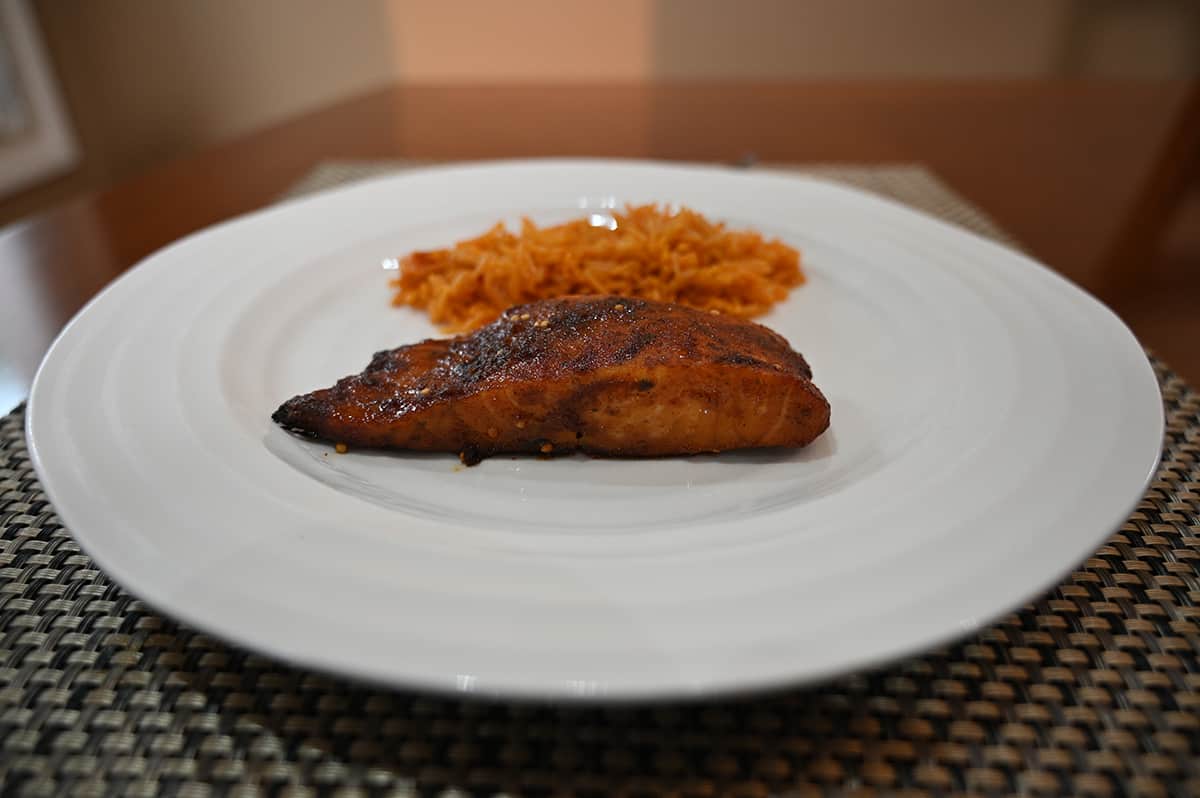 The salmon itself is moist and flaky and not fishy tasting. My house also didn't get the pungent fishy smell when it was baking. The rub or glaze forms a nice kind of crust on the salmon from being baked and I really enjoyed the little bit of crunch.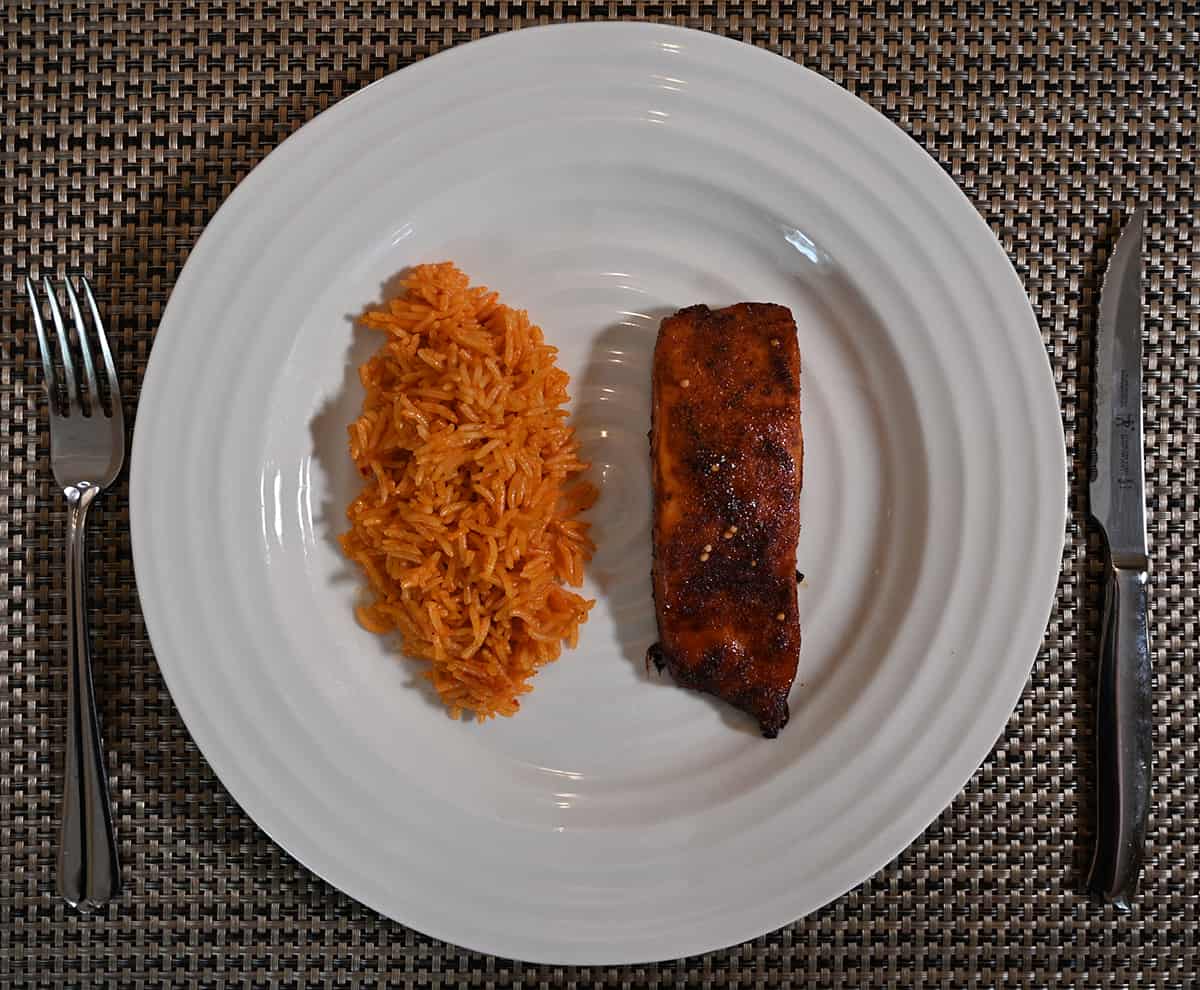 Convenience
The salmon comes individually portioned and ready to bake! It's a super convenient quick, convenient and actually pretty gourmet meal. I baked the salmon following the cooking instructions on the box and my salmon came out perfectly.

The best-before date on the box is about a year and a half from the production date listed on the box and the salmon needs to be kept frozen.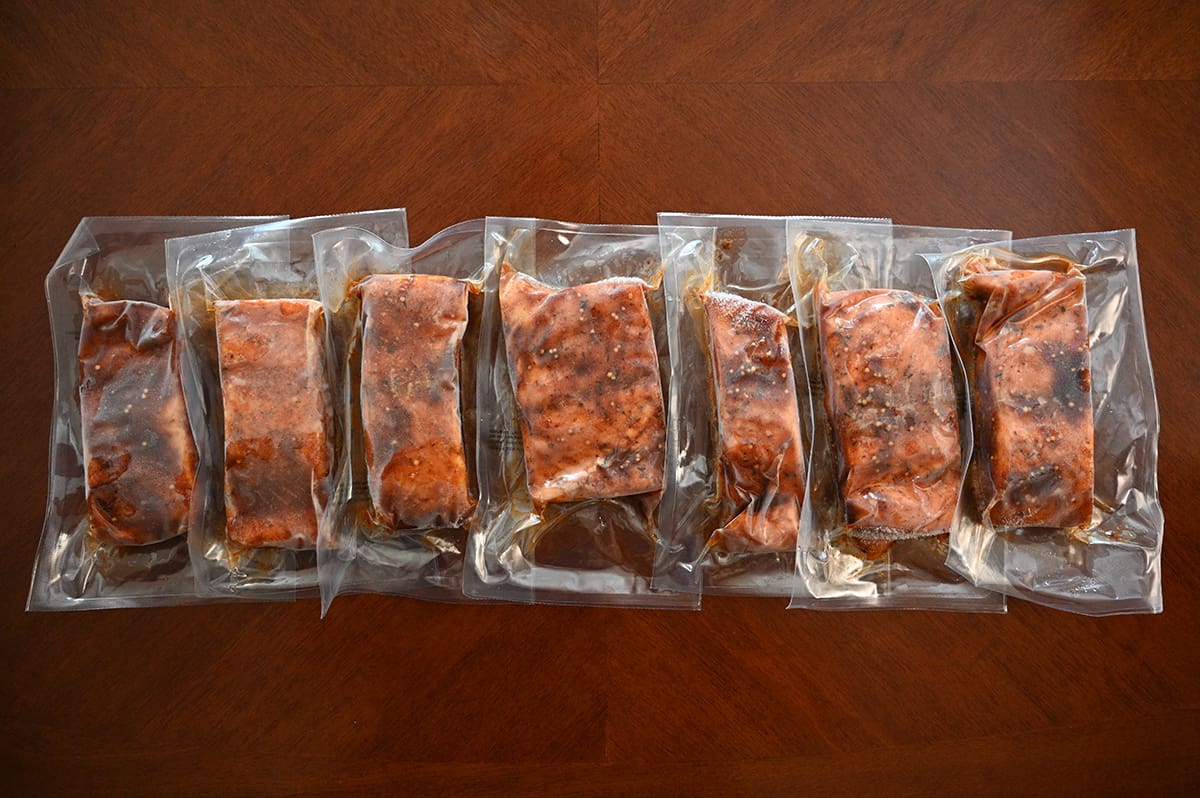 One of my favorite parts about this salmon is that the skin is removed! I always take it off so it saves me from doing that.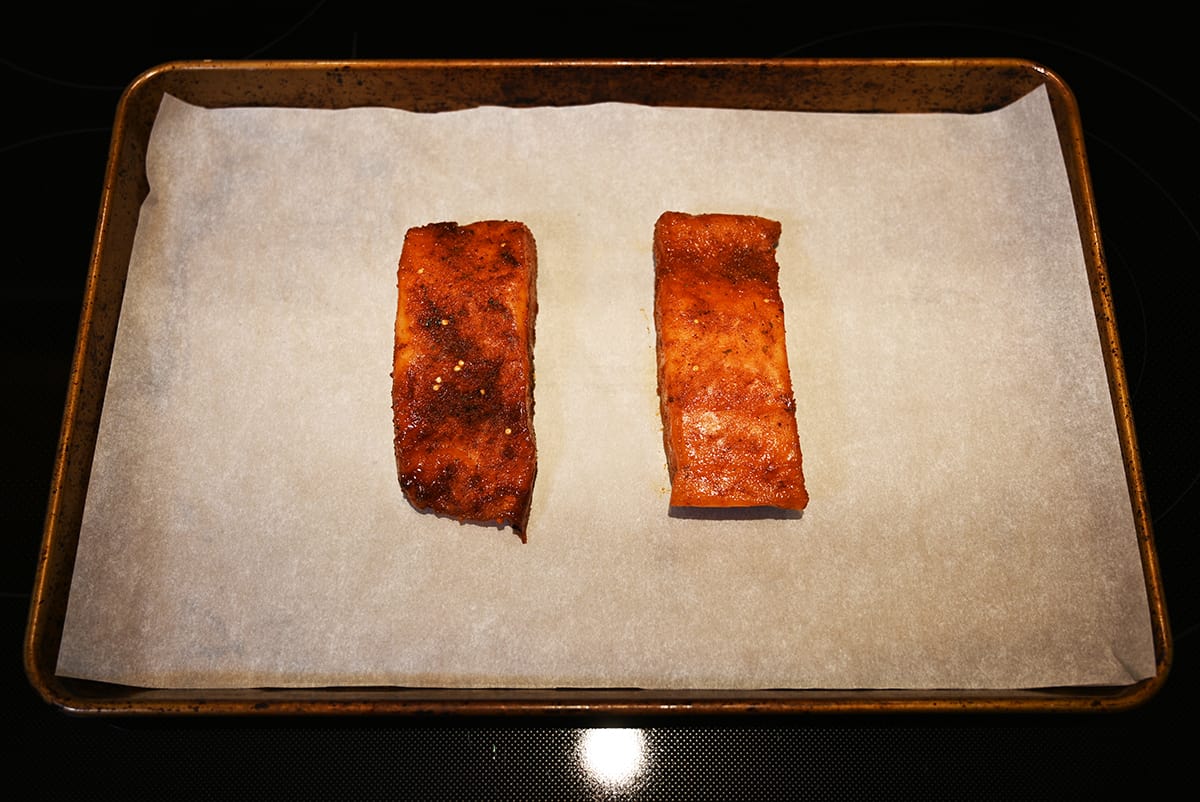 Nutrition
Calories
One fillet contains 240 calories, 15 grams of fat, 330 milligrams of sodium, four grams of carbohydrates, zero grams of fiber, three grams of sugar and 21 grams of protein. I love how much protein is in one piece. I'm also pleasantly surprised by there only being three grams of sugar.
Based on taste I thought there'd be a lot more sugar in the salmon. Three grams of sugar per fillet is very little and the carbs are low too! Salmon is naturally high in healthy fats in case you're curious about the fat content.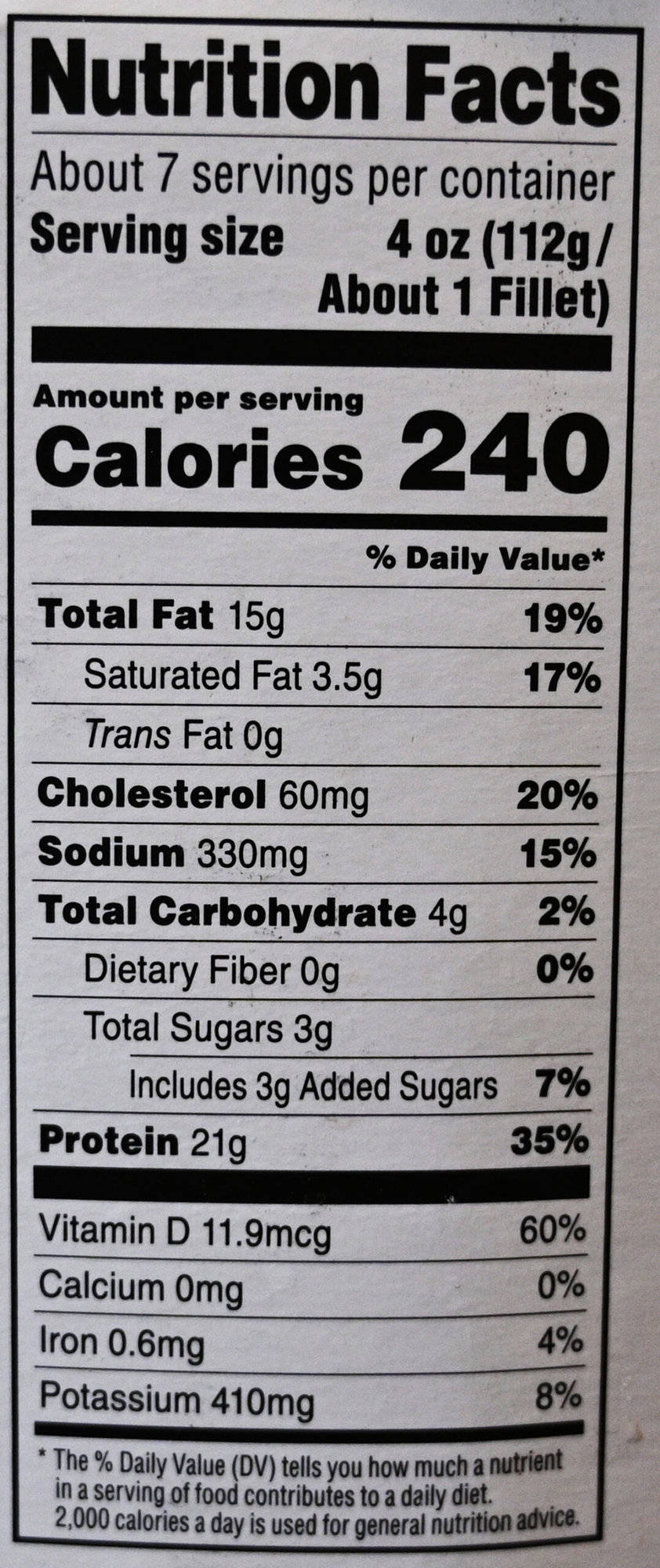 Ingredients
I don't like how there's a big bioengineered label underneath the ingredients list. Unfortunately, that makes me not want to purchase this even though I like the taste. I also eat salmon for the health benefits so having sugar isn't exactly ideal.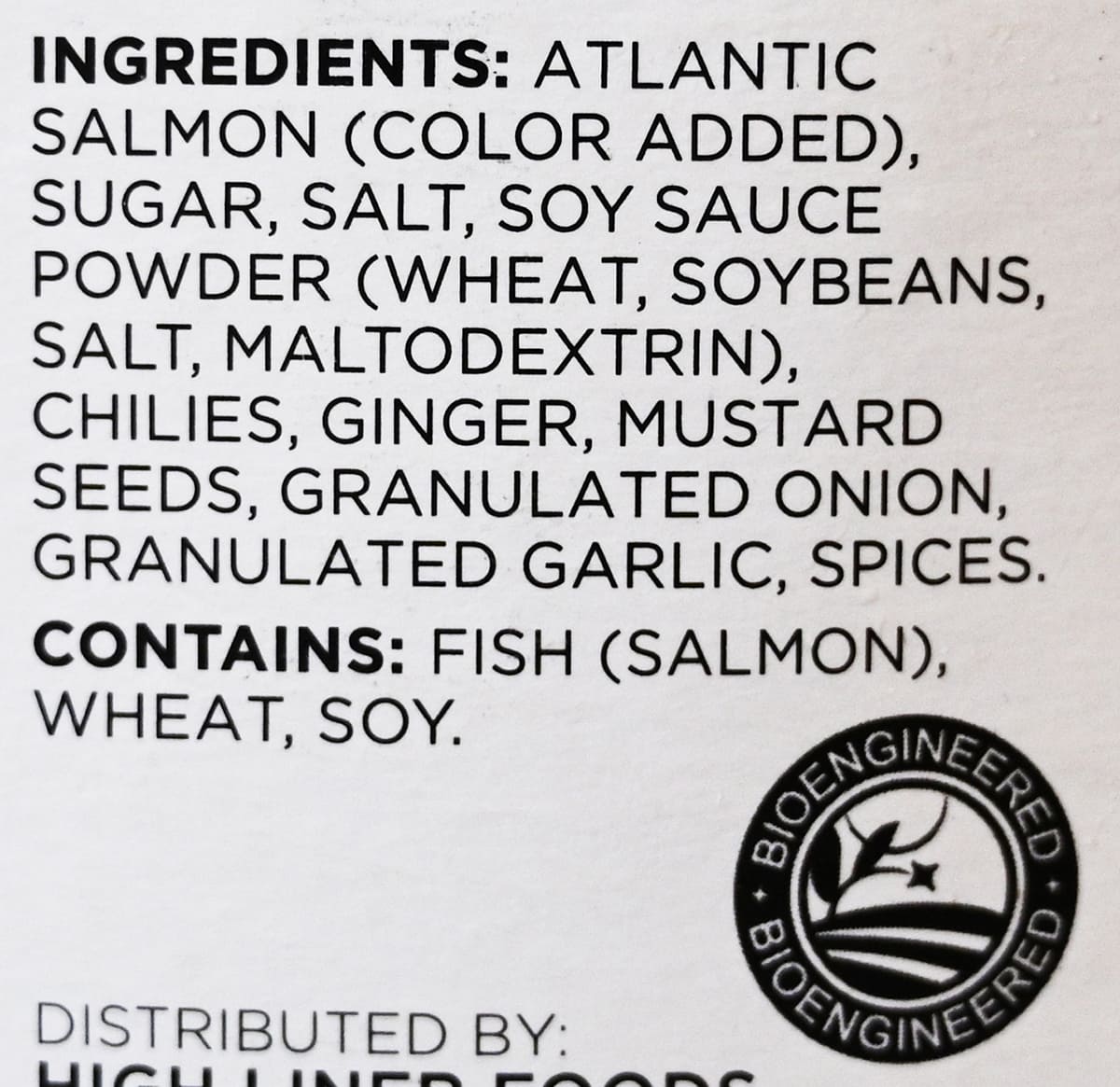 The salmon is farm-raised and is a product of Chile. It's responsibly sourced and I did some research on what BAP Certified means. I found out from The Better Fish that "BAP (Best Aquaculture Practices) is one of the most comprehensive and best-known certification systems for ensuring the sustainability of aquaculture products".
The salmon contains wheat and soy and of course fish but I think that's a given.
Scoring
Taste: 8/10
Convenience: 9/10
Nutrition: 7/10
Overall
Give it a try!
I love the flavor of the salmon, it's moist and not fishy tasting. I appreciate that the skin has been removed too!
Have you tried this salmon? What did you think?
---
Please note that this review was not paid for or sponsored by any third party. However, Costcuisine was given a free sample of this product for the purpose of producing this review. The provision of the free sample was not contingent on Costcuisine providing a favorable review of the product and Costcuisine retained full editorial control of the contents of this review. The opinions in this review are strictly those of Costcuisine. Costcuisine is not affiliated with Costco or any of its suppliers.