Wild Alaskan Sockeye Salmon is known to be one of the safer salmon options due to its low toxicity and mercury levels. The Costco brand – Kirkland Signature has a couple of different frozen salmon options with the Alaskan salmon being the most expensive. I enjoy salmon weekly, is this one from Costco tasty enough that I'll repurchase it?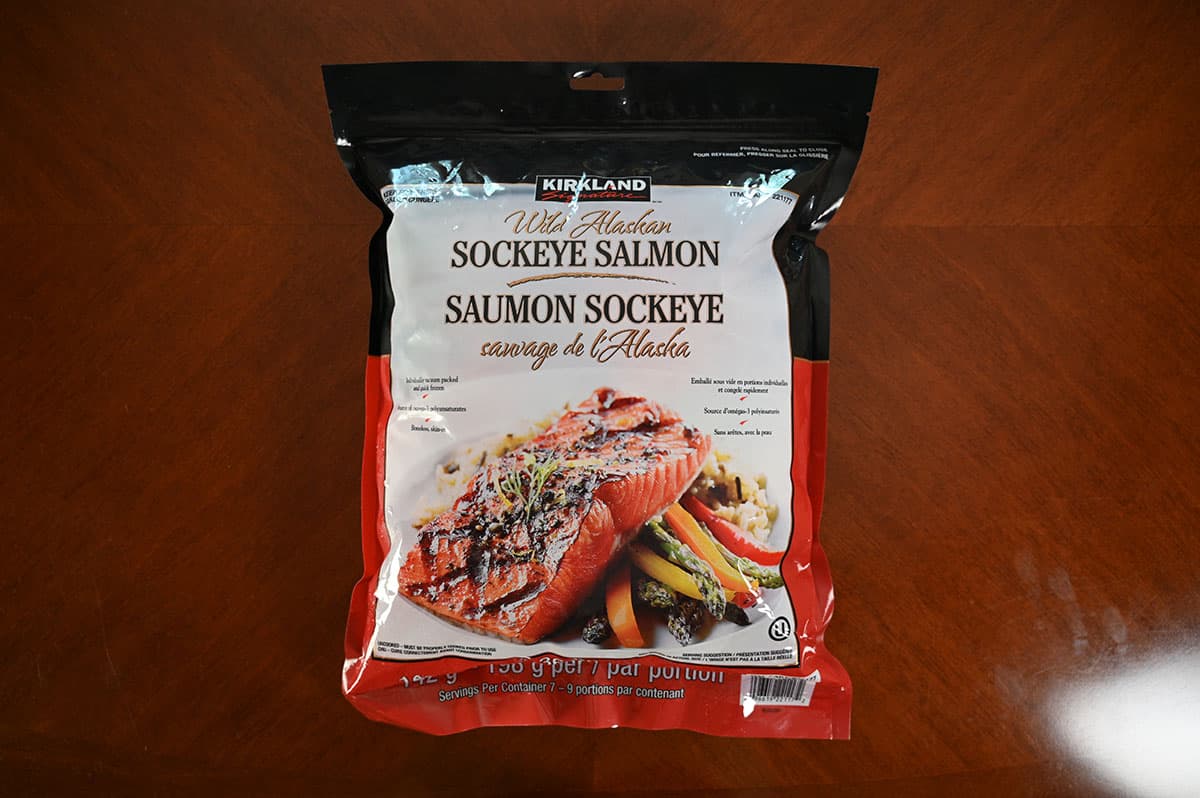 I have to admit, I'm kind of tired of salmon. I've been eating salmon two to three times a week for probably the last year and a half to two years. It's a healthy high protein option for pregnancy so I consumed a lot of it over the last 10 months! I wasn't thrilled about recently buying this big bag of salmon from Costco to review but I figure if anyone can do a decent job reviewing salmon, it's me.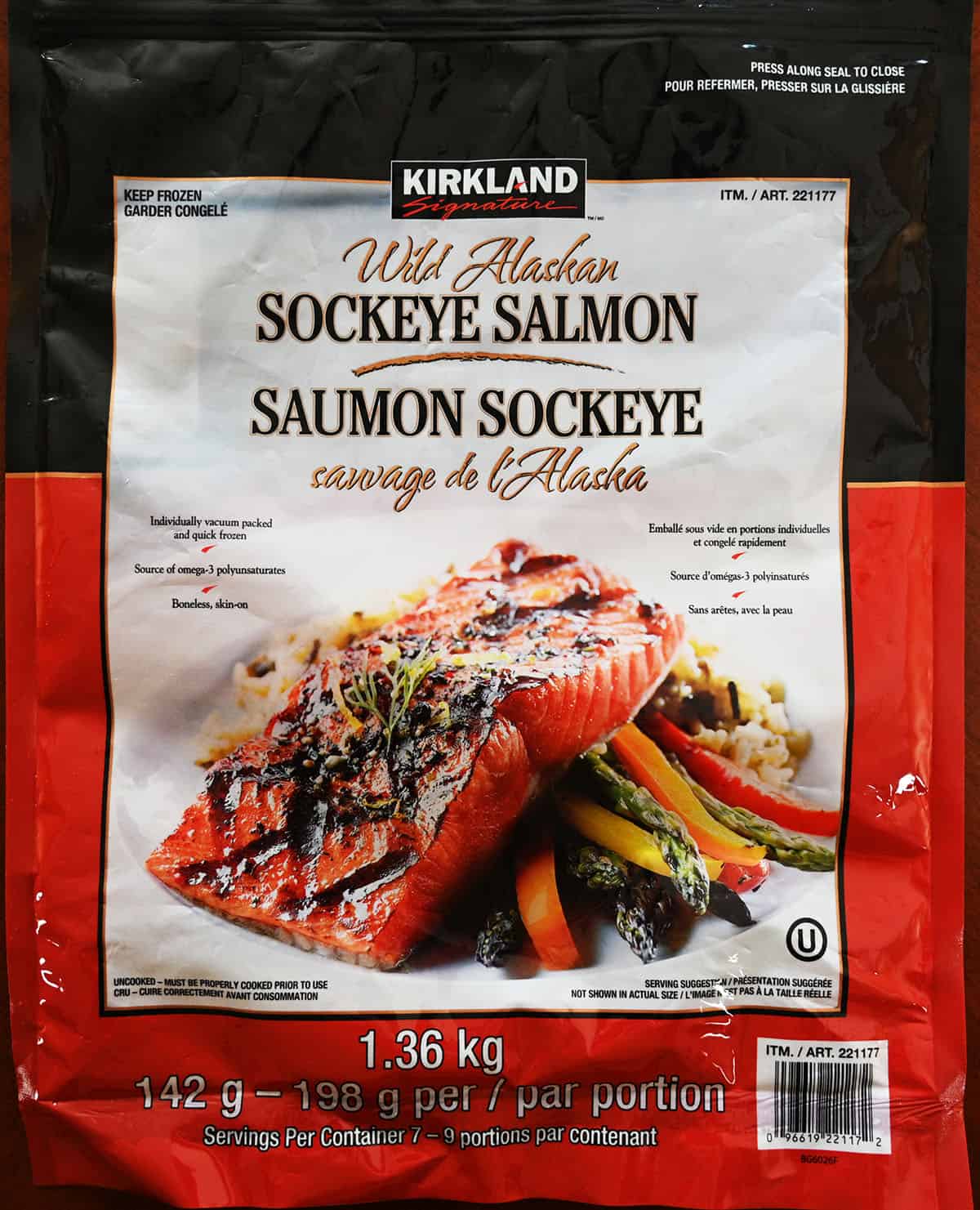 Other fish and seafood products from Costco are the Costco Kirkland Signature Fish and Chips Meal Kit, Costco Highliner Miso Glazed Cod, Costco Seacore Frozen Lobster Tails, Costco La Terra Fina Smoked Sockeye Salmon Dip, Costco Kirkland Signature Panko Breaded Shrimp, Costco Don Reserve Singles Steelhead Salmon Poke, Costco Kirkland Signature Stuffed Salmon, Costco Kirkland Signature Tilapia Loins, Costco Kirkland Signature Atlantic Cod, Costco Kirkland Signature Mahi Mahi and the Costco Kirkland Signature Tail On Cooked Shrimp.
Location in Store
You can find the salmon in the freezer aisle at Costco near the other fish and seafood. The item number is 221177.
Taste
The taste of the salmon is really nice, not at all fishy like some sockeye salmon but still very rich in flavor. I used some simple applewood seasoning and it enhanced the natural flavor of the salmon without totally overpowering it. This salmon stands up well to grilling, it's moist and tender but not mushy or fall apart flaky.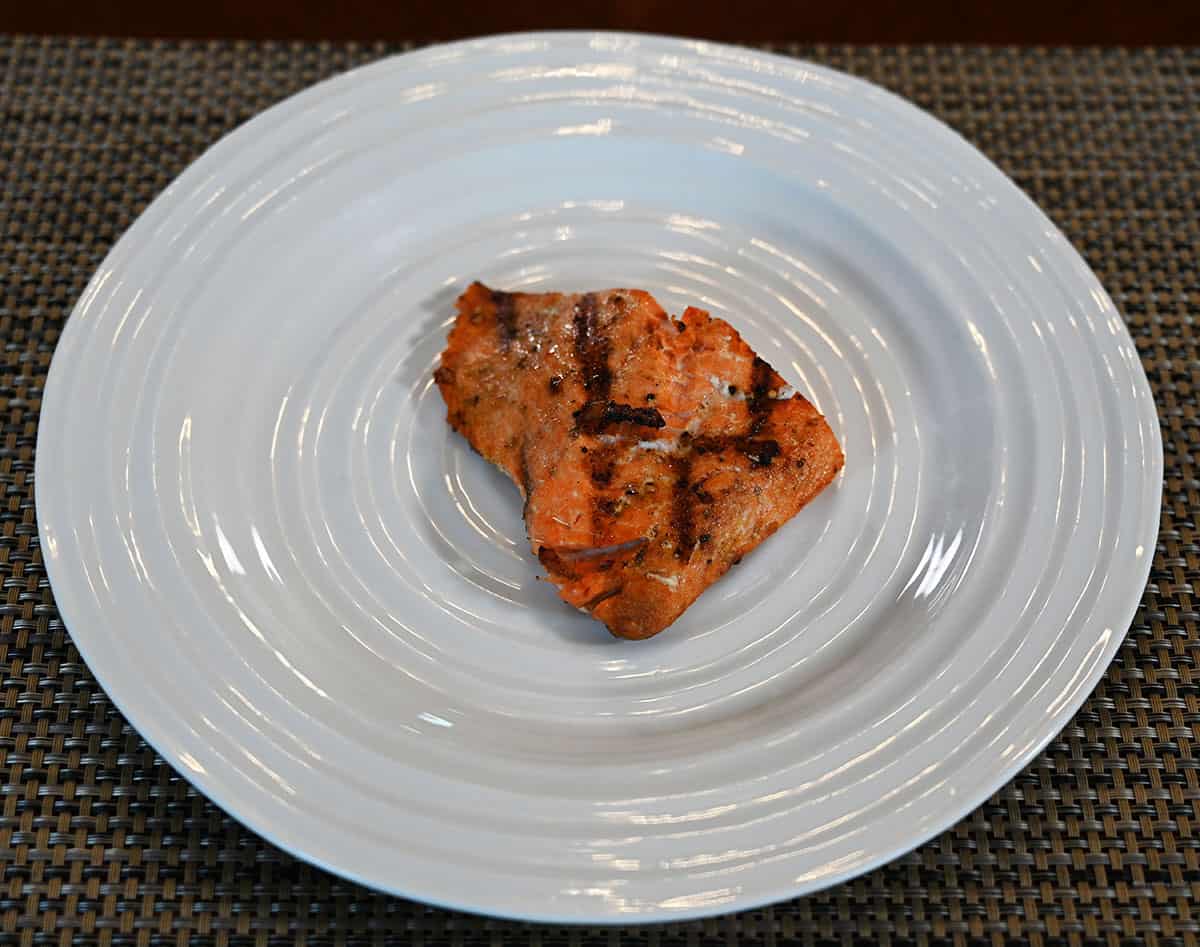 The first few bites of this Costco salmon are really good, the salmon doesn't even taste like it's been frozen. But I'm glad I finished the entire portion. I found so many teeny tiny bones eating this that my overall enjoyment of the salmon totally tanked. I was constantly pulling bones out of my mouth or accidentally swallowing bones.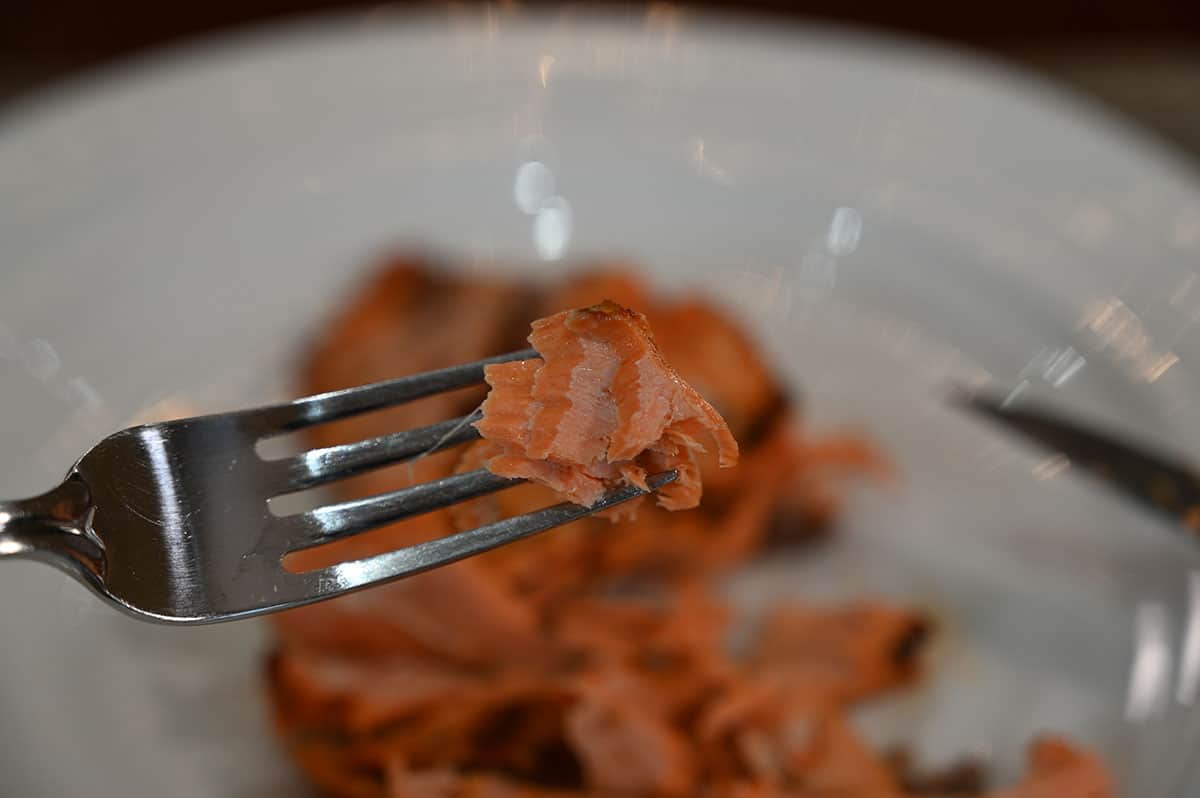 The bag says "may contain bones" but I wish it read "contains small bones". I know someone individuals are fine with the small bones but it just really dampens my salmon-eating experience! I'm sad about the bones because I like the flavor of this salmon and feel like the overall quality is pretty high but I don't think I'll repurchase it.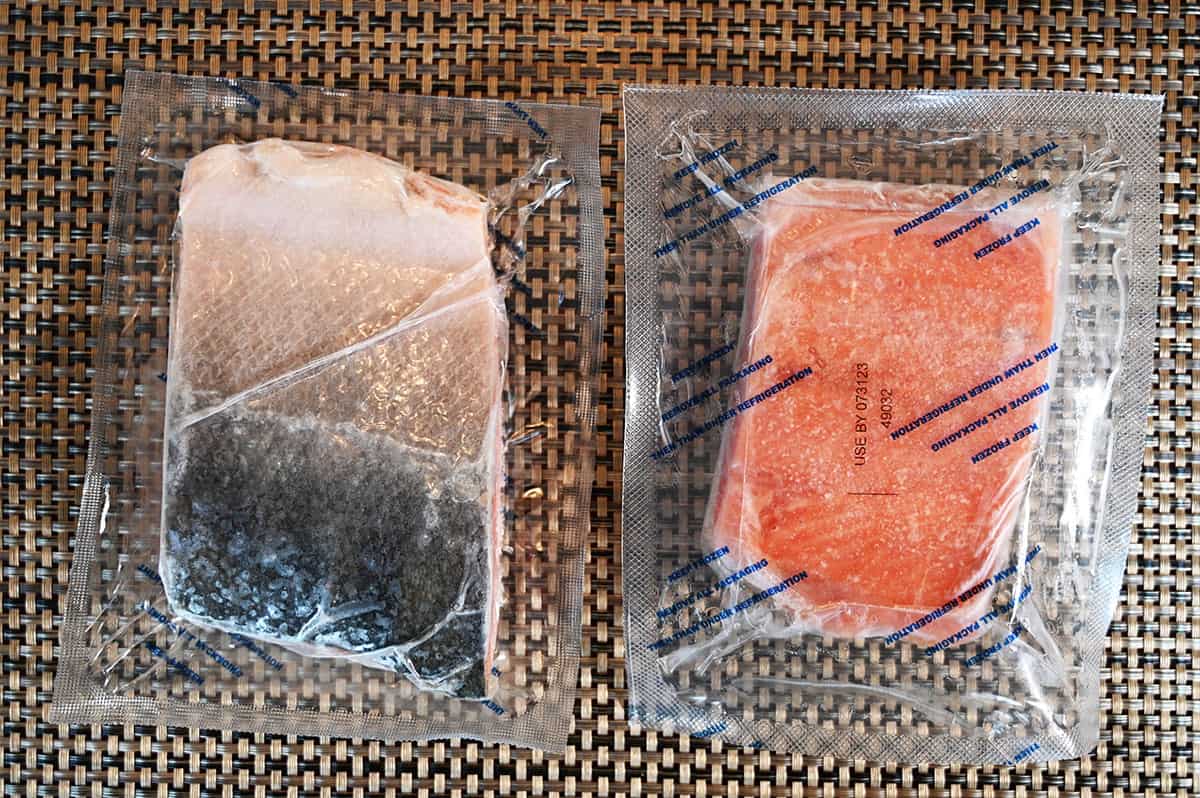 Cost
The 1.36-kilogram bag of salmon that contains seven to nine individual portions costs $42.99 Canadian. Which isn't cheap! The bag I purchased has eight pieces of salmon in it. Salmon generally isn't cheap and wild Alaskan sockeye salmon costs more than farmed salmon.
Convenience
The salmon comes frozen and each piece is individually vacuum sealed so it's really easy to make just one portion! My husband doesn't eat salmon so I love that I can just grab a portion to defrost and make for lunch or dinner.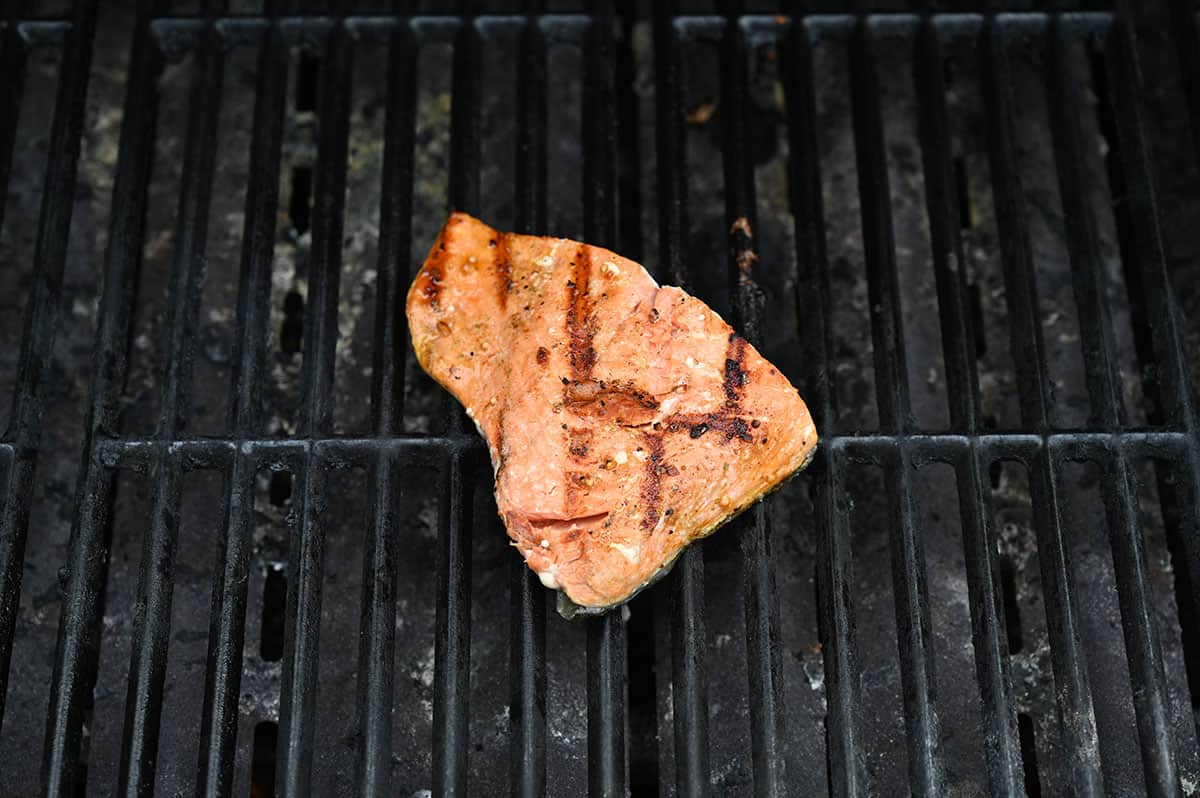 The best before date on the bag is about 15 months from the time we purchased the salmon and it needs to be kept frozen until you're ready to thaw the salmon. If you're like me, you'll use the quick thaw method and use cold water to thaw the salmon because I never remember to take it out. You can also thaw it in the fridge for 8 to 10 hours.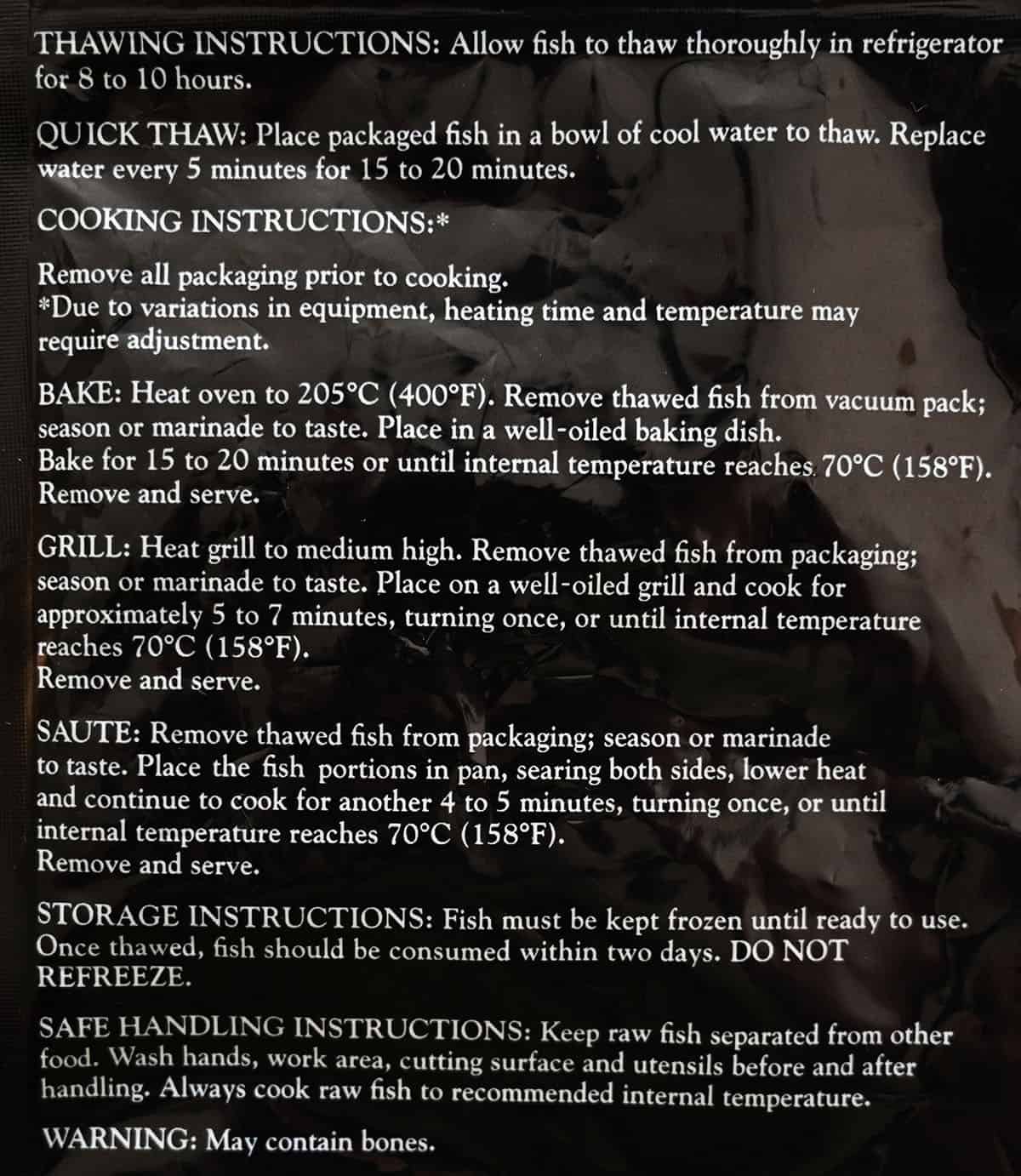 There are three ways to prepare the salmon listed on the bag, grilling, sauteeing and baking. Because it's summer I grilled my salmon to try but in the winter I usually bake it. This isn't seasoned so you can be creative and use all sorts of recipes to enhance the flavor of the salmon with seasonings and sauces.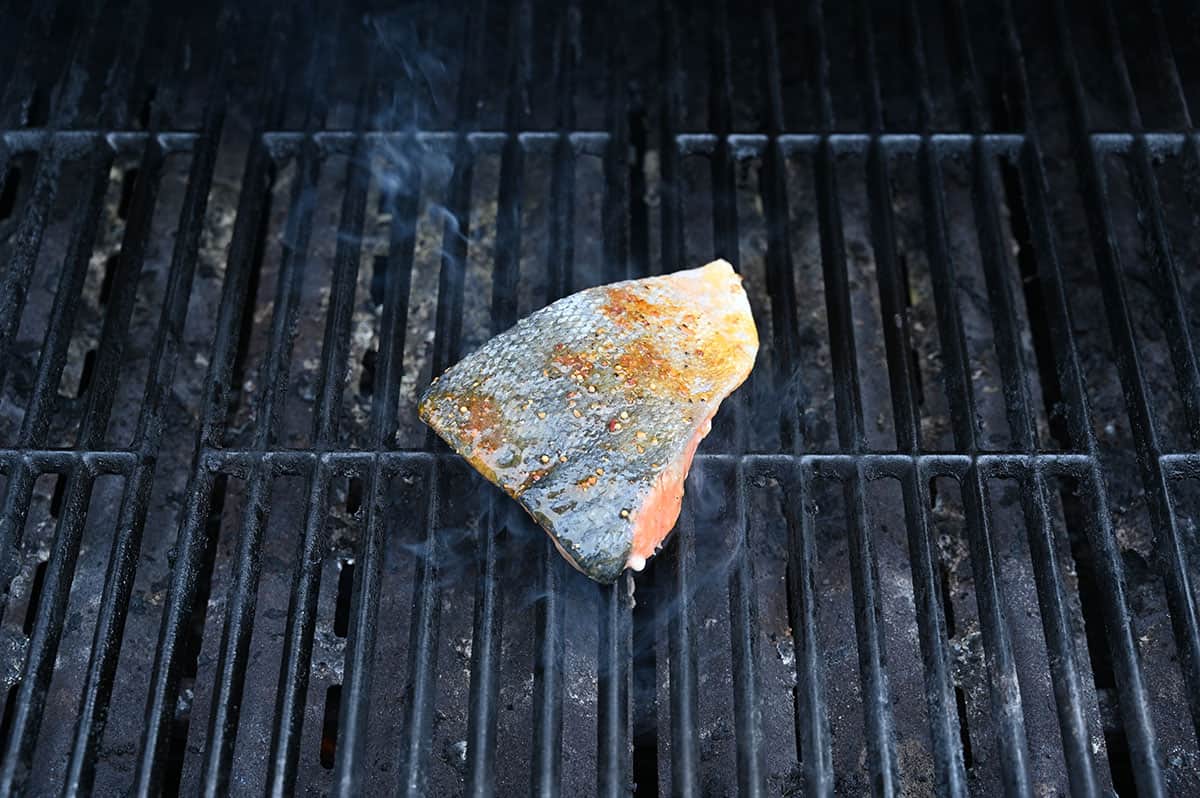 Nutrition
Calories
In one 170 gram piece there are 290 calories, 15 grams of fat, 80 milligrams of sodium zero grams of fibre, sugar and carbohydrates and 36 grams of protein. That's an awesome amount of protein! Salmon is not low in calories or fat like chicken or other fish but it's loaded with healthy fats so, despite the higher calories and fat, it's a nutritious option.
Take note, the sizes of the portions of salmon vary so you may be consuming more or fewer calories depending on the weight of your portion.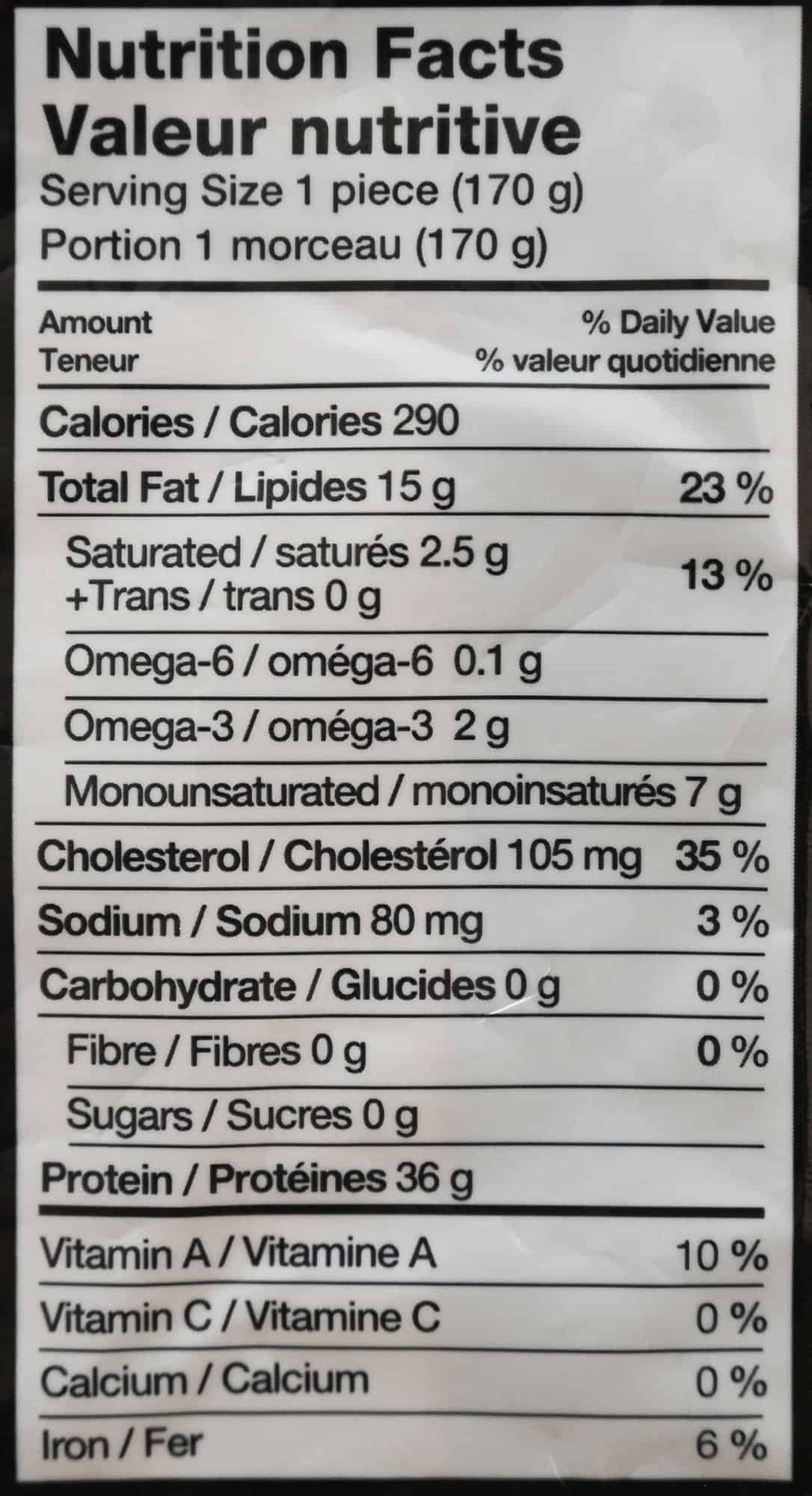 Ingredients
The ingredients list is short and sweet, there's only one ingredient which is wild sockeye salmon. Salmon is full of Omega 3 fatty acids and DHA which benefits the heart as well as the brain and it's also known to decrease inflammation. Wild salmon is said to have fewer toxins and mercury than farmed salmon, making it viewed to be safer although farmed salmon is generally much cheaper than wild.

Scoring
Taste: 7/10 If it didn't have so many tiny bones I would be rating it much higher.
Cost: 6.5/10
Convenience: 6/10
Nutrition: 10/10
Overall
Give it a try!
I recognize that I may have just gotten a bad batch or portion with all the bones. I did love the flavor of the actual salmon.
Did I get a bad bag or did you also find lots of bones in your Costco salmon?
---
Please note that this review was not paid for or sponsored by any third party. This product was purchased by Costcuisine for the purpose of producing this review. The opinions in this review are strictly those of Costcuisine. Costcuisine is not affiliated with Costco or any of its suppliers. In the event that Costcuisine receives compensation for a post from the manufacturer of a product or some other third party, the arrangement will be clearly disclosed (including where the manufacturer of a product provides Costcuisine with a free sample of the product).