Everything seasoning is something that I'd never even heard of a few years ago. These days I see it everywhere – as a standalone seasoning, on bagels, in various snack foods, in salad kits and now on fish in this Kirkland Signature Everything Seasoning Breaded Cod from Costco. It's definitely a versatile seasoning with plenty of bold flavors and I've enjoyed using it on chicken in the past, so I had high hopes for this cod.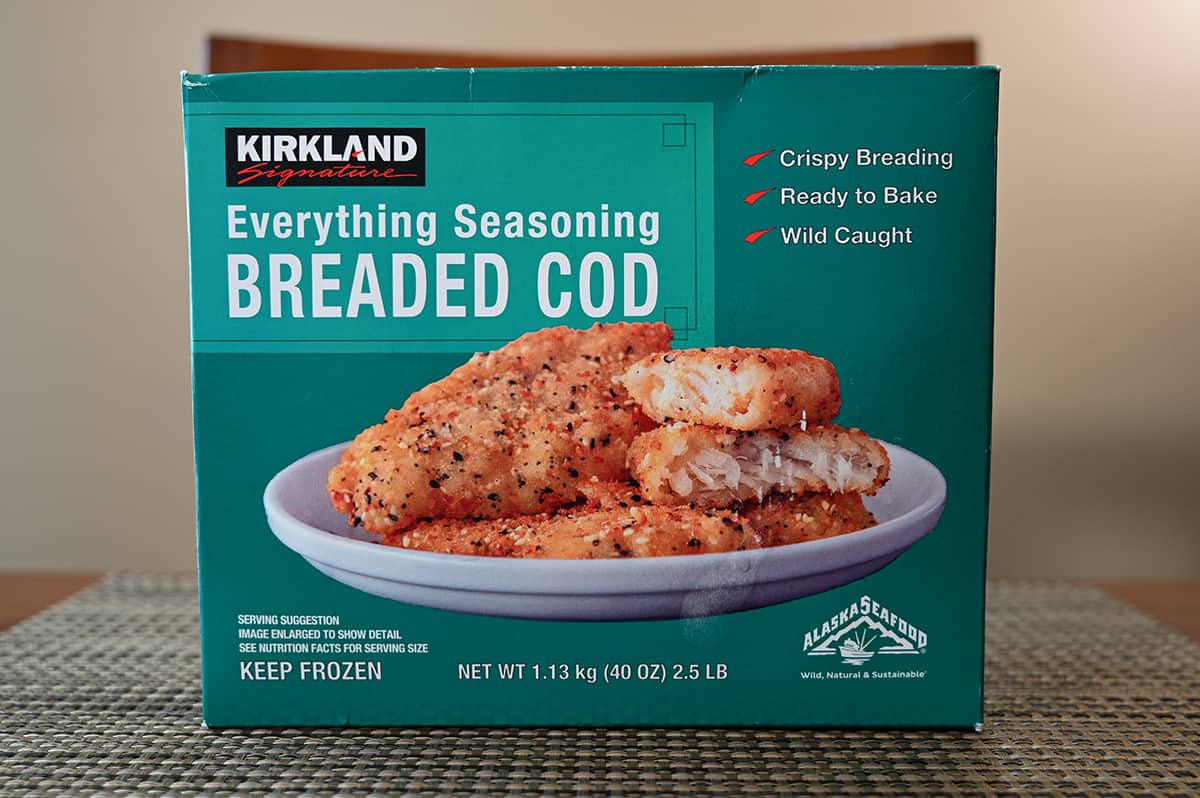 Other fish and seafood products from Costco are the Kirkland Signature Stuffed Salmon, Trident Wild Pacific Pink Salmon Burgers, Dom Reserve Singles Steelhead Salmon Poke, Kirkland Signature Wild Alaskan Sockeye, Kirkland Signature Fish & Chips Meal Kit, High Liner Miso Glazed Cod, High Liner Sea Cuisine Ponzu Glazed Cod, Kirkland Signature Atlantic Cod, Kirkland Signature Tail-On Cooked Shrimp and the Kirkland Signature Tempura Shrimp.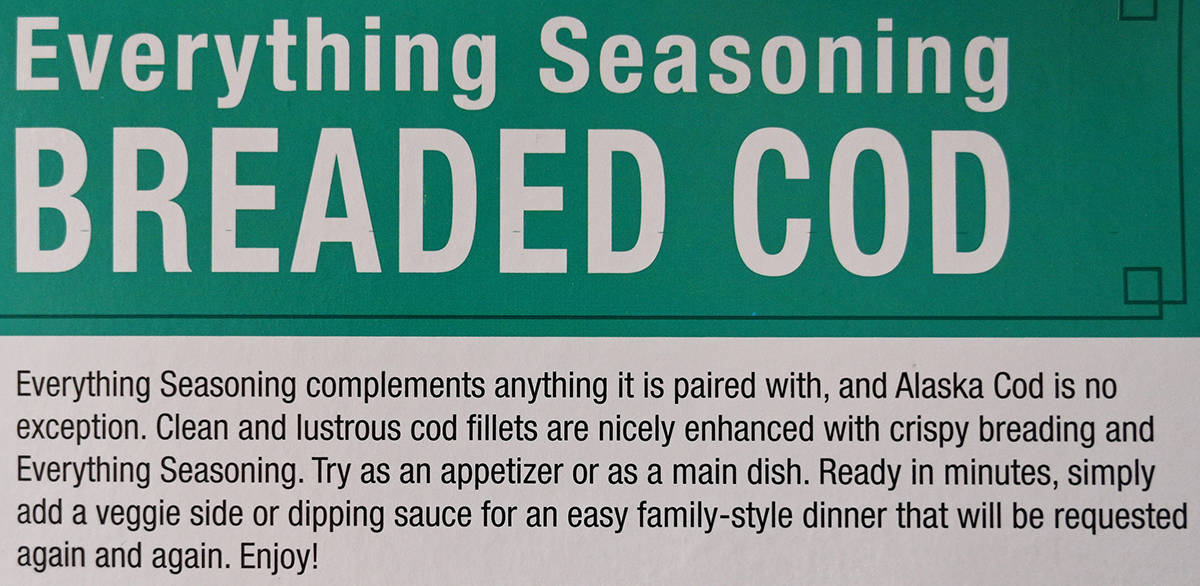 Location in Store
I bought this cod at the Kalispell, Montana Costco. It's located in the freezer aisle, near all the other frozen fish and seafood products. The item number is 1801000.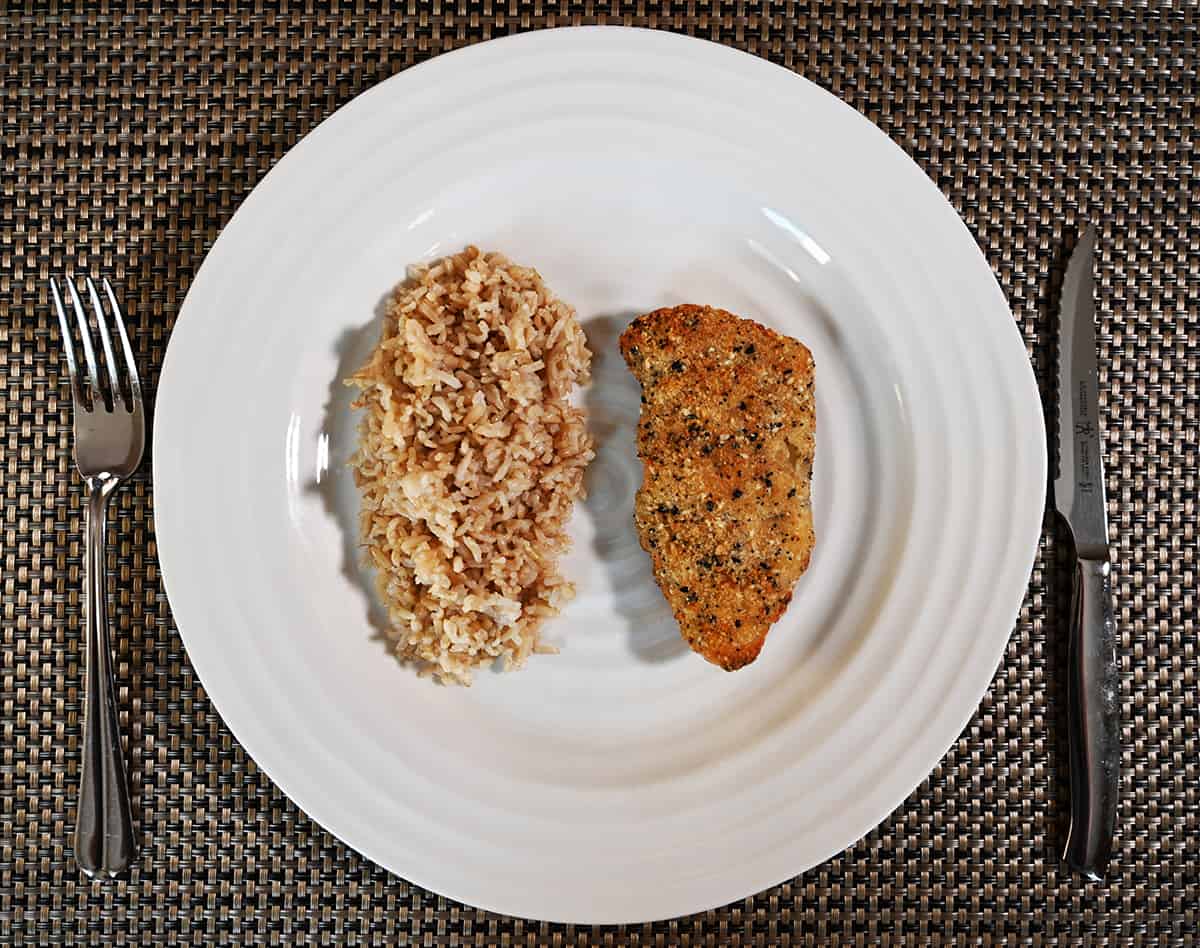 Taste
I baked the cod but next time I think I'd use my air-fryer. The first thing I'll point out is that my house didn't smell fishy at all while cooking this which my husband really appreciated. He's not a fish fan so I was trying this solo. The cod itself is moist, flaky and light with a very mild flavor.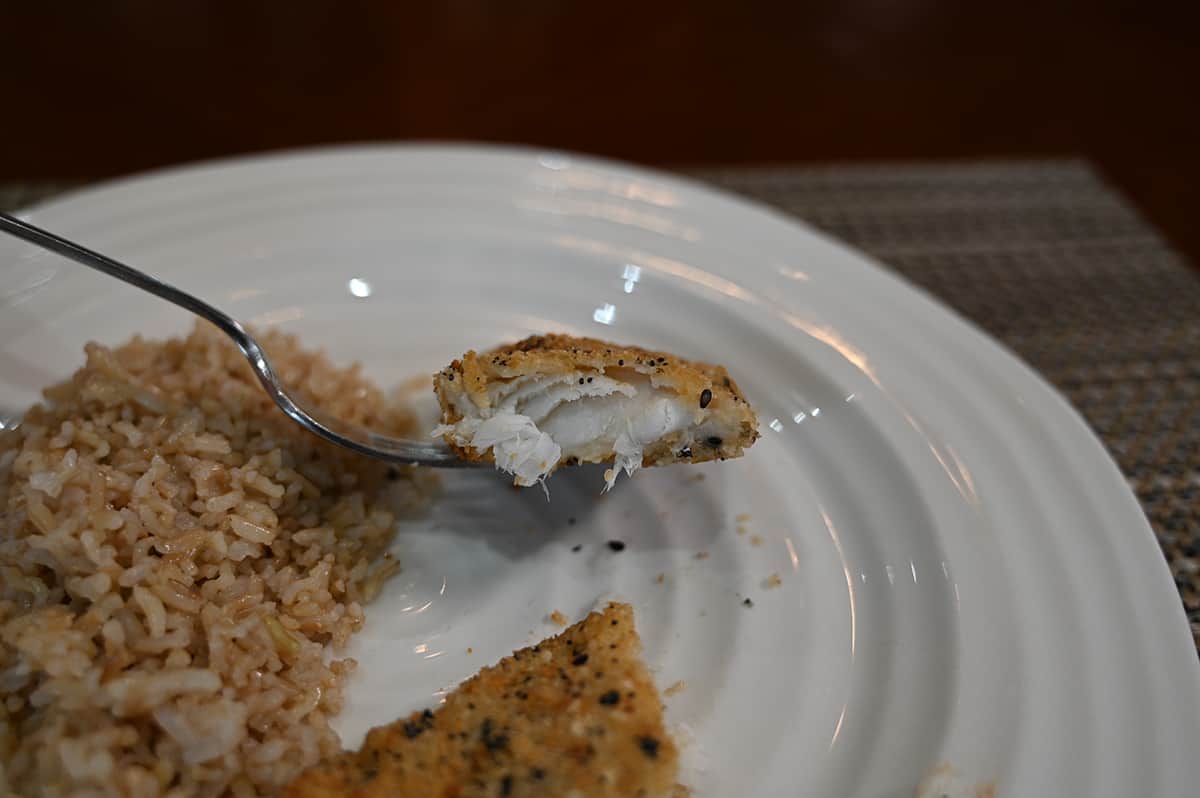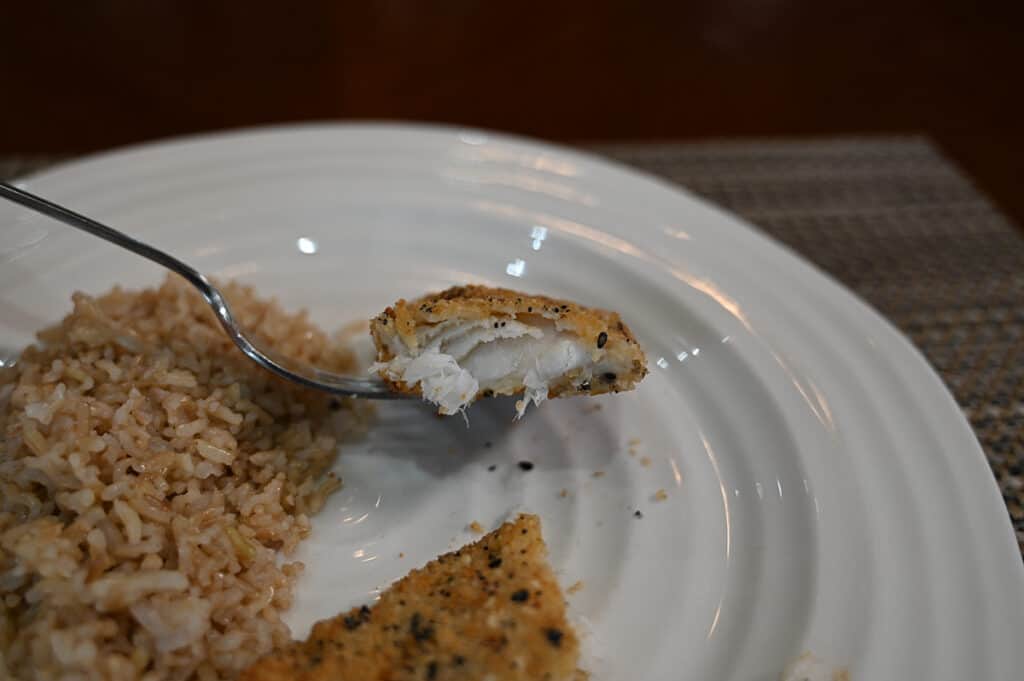 There's a lot of breading on the cod, actually, the breading totally separated and fell off my cod when I cut into it cod to take a bite. I like the overall flavor of the everything seasoning breading but it's really, really salty. I think Kirkland Signature could reduce the salt a bit to make this a lot better.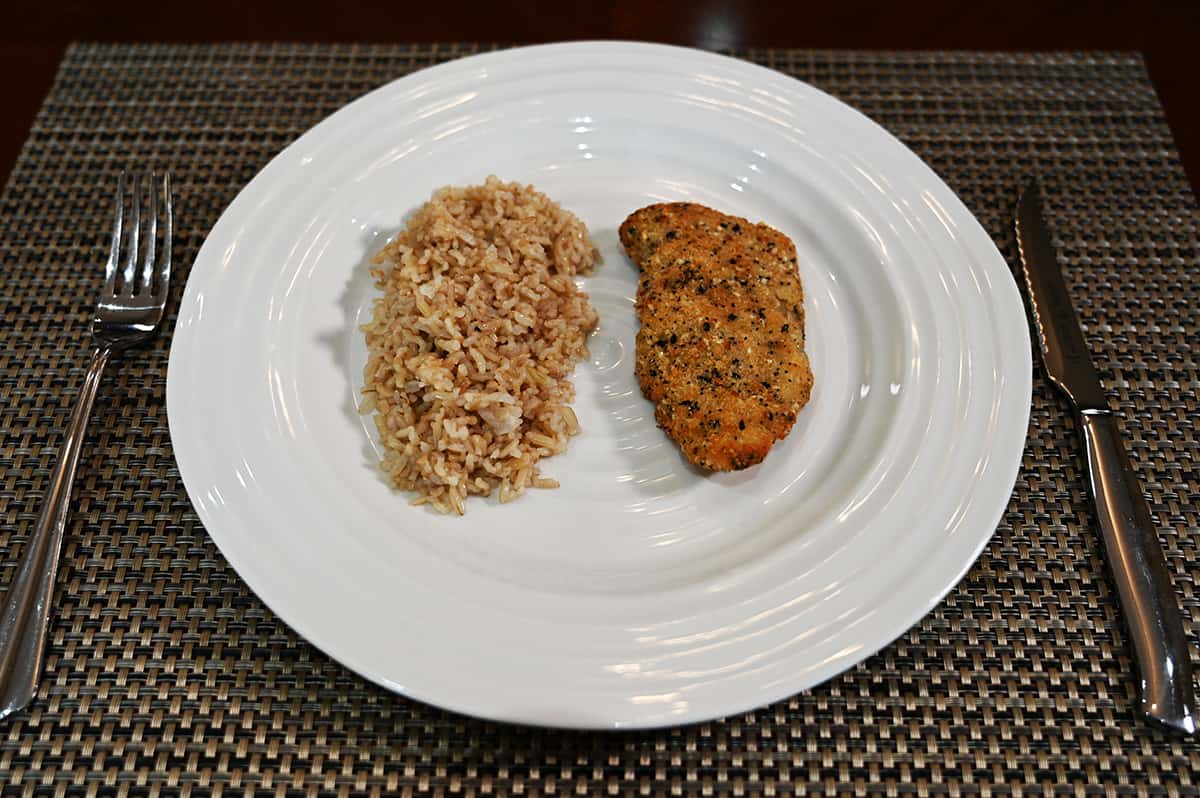 I like this but don't love it. It makes a quick and convenient versatile meal but I wish there wasn't such a thick layer of salty breading.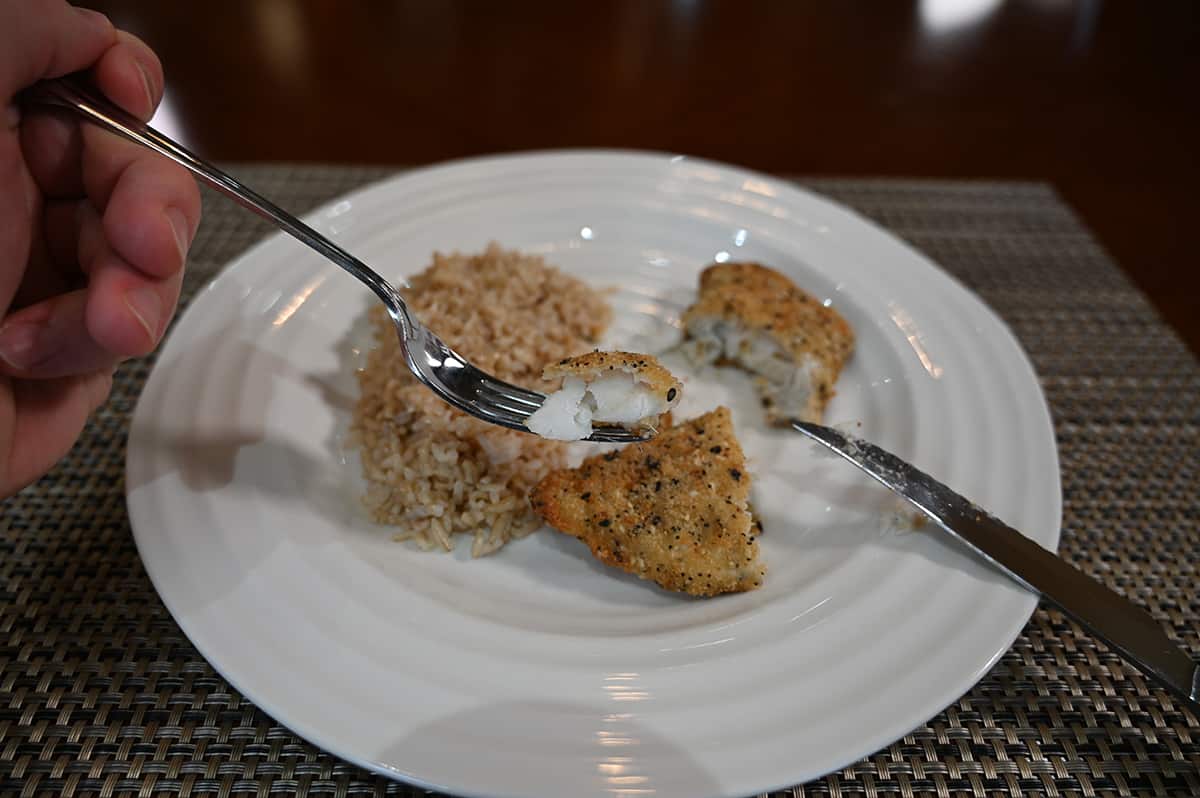 Cost
The 2.5-pound box costs $17.89 USD at Costco. I counted and have 12 pieces of cod in my box. The price isn't bad for an easy meal but the cod isn't exactly super cheap either, especially if you don't like it.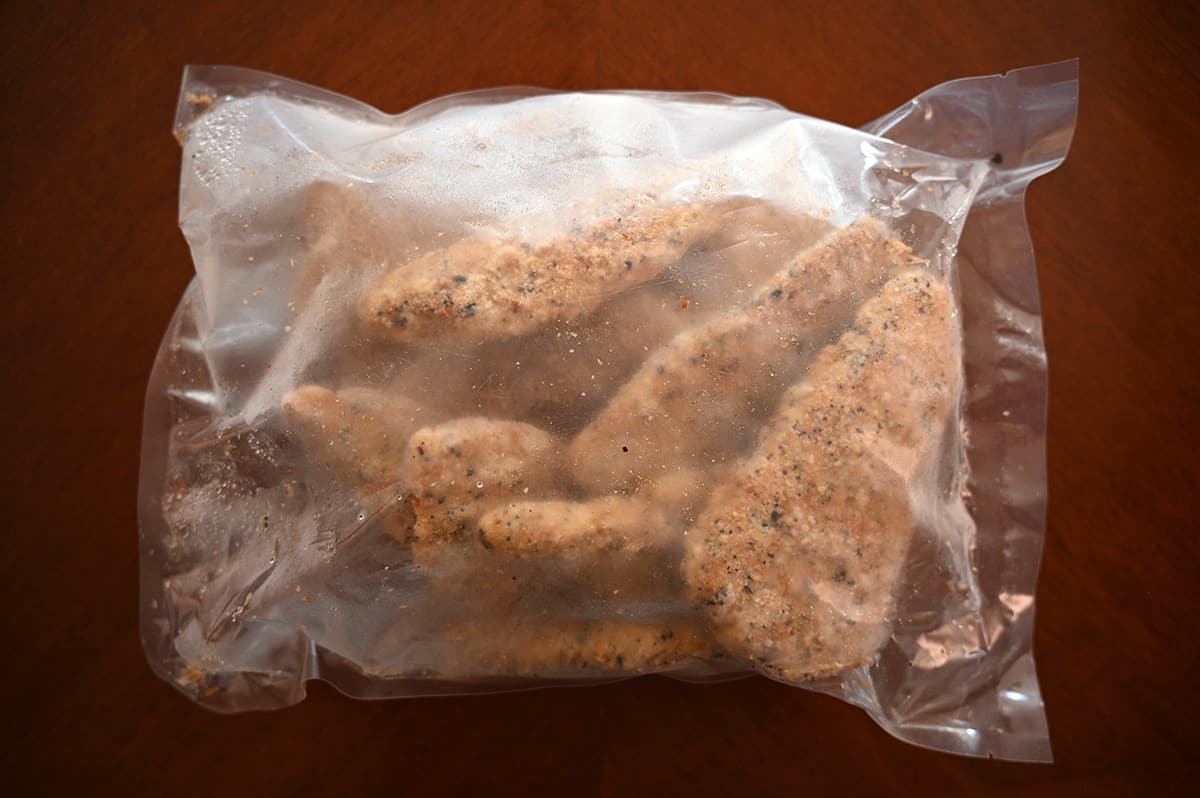 Convenience
I baked mine but next time I'm definitely going to air fry it. The box has instructions to cook the cod using both the oven or air fryer. I followed the directions for the oven method and cooked my cod for 25 minutes, flipping it once halfway through.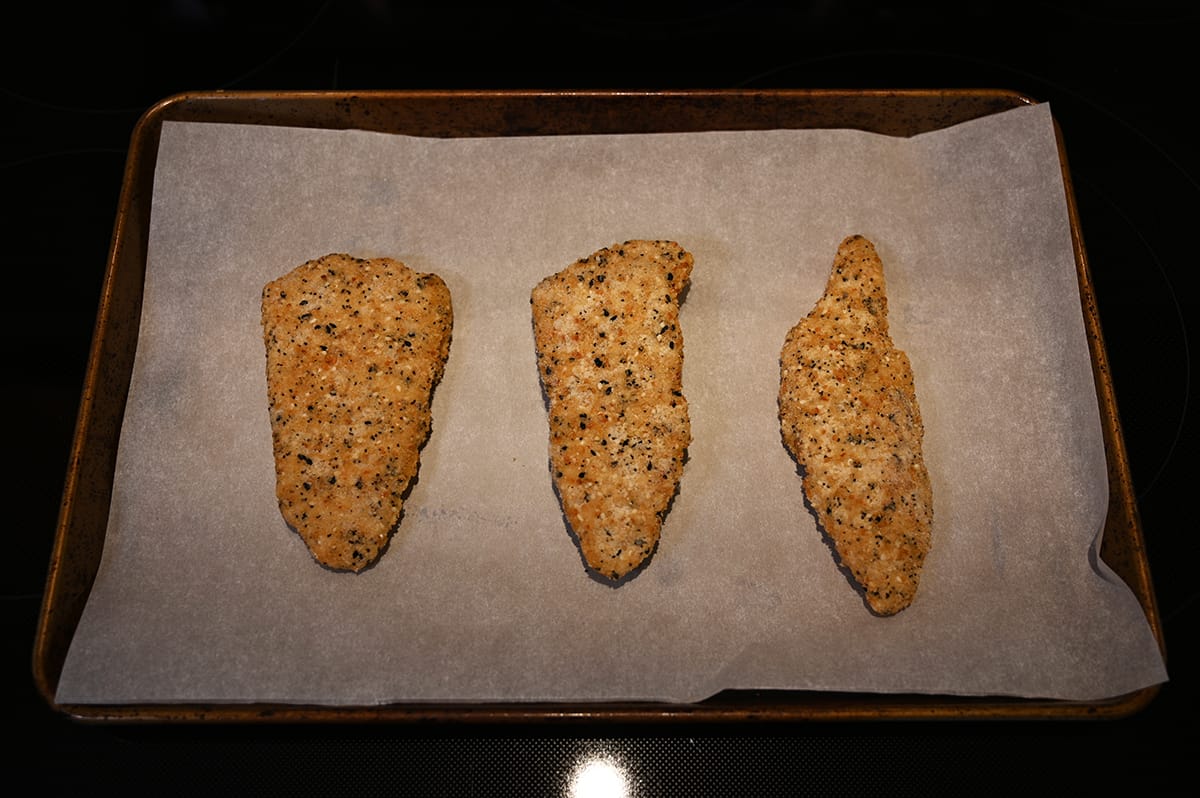 I didn't find it to be as crispy as I would like using the oven so that's why I want to try the air fryer. For food safety, make sure the internal temperature of the cod reaches at least 145 degrees Fahrenheit and the cod can be cooked from frozen.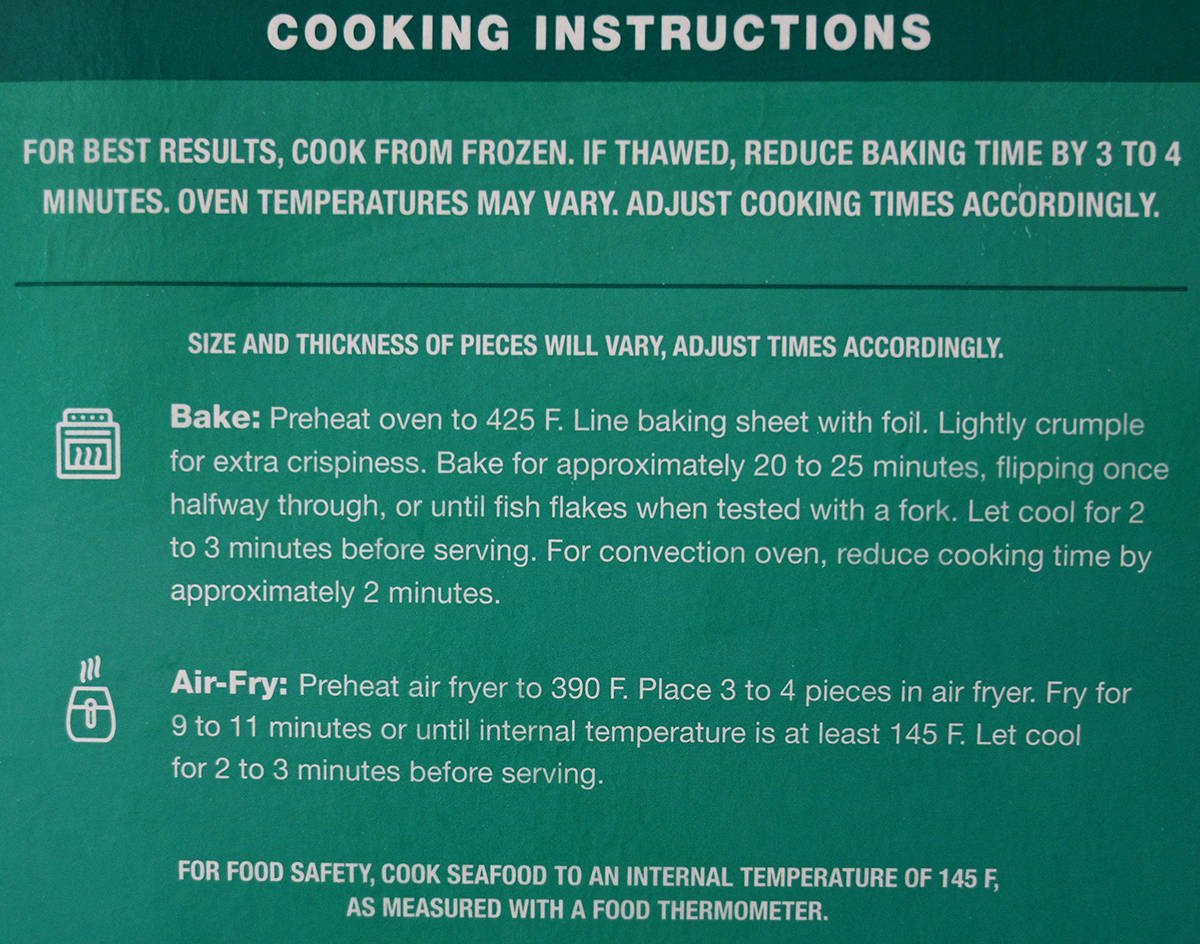 The best-before date on the cod is almost a year and a half from when we purchased it and it needs to be kept frozen. There are a lot of different foods you can serve with everything seasoning cod like a salad, rice, potatoes, roasted vegetables or noodles.
Nutrition
Calories
One piece of cod contains 160 calories, seven grams of fat, 330 milligrams of sodium, 15 grams of carbohydrates, one gram of fiber, one gram of sugar and nine grams of protein. The sodium isn't actually as high as I'd thought it would be.
The protein is a little low which I find disappointing. I think that's because there's so much more breading than cod in one piece. The carbs are low if you're watching your carb count!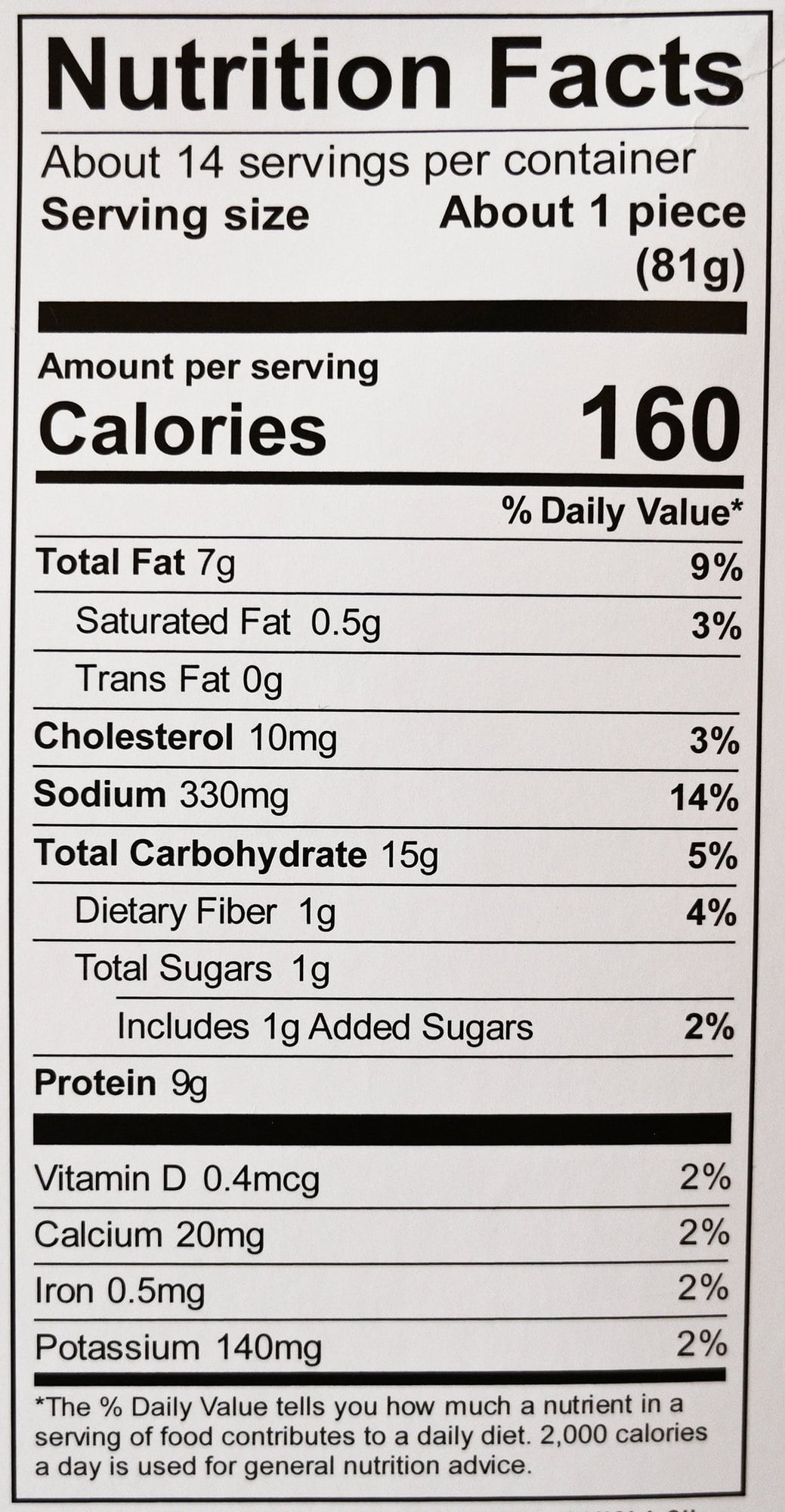 Ingredients
I believe Costco used to have a gluten-free version of this but the cod I bought contains wheat flour. The ingredients list is pretty much what I expect o see for a frozen, breaded, store-bought cod. It has all the things everything seasoning has like sesame seeds and poppy seeds.
The cod contains wheat, cod, egg, sesame and contains bioengineered food ingredients. The cod comes from Alaska Seafood which supplies wild-caught, sustainable, Alaskan seafood.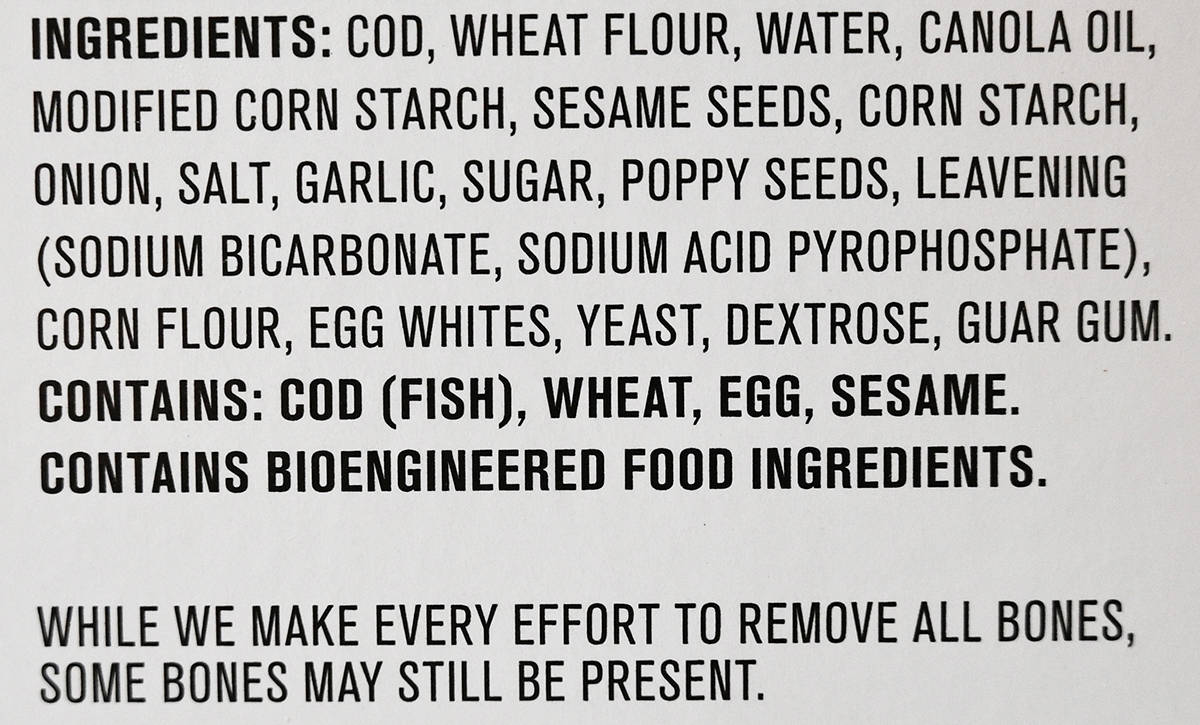 Scoring
Taste: 7/10
Cost: 7/10
Convenience: 9.5/10
Nutrition: 6.5/10
Overall
Give it a try!
I think this would taste better in my air fryer because it might be a bit crispier. I'm not wowed by the cod but I don't totally dislike it. It makes a fast dinner and is pretty versatile.
If you've tried this, what did you think of it? Leave a comment below!
---
Please note that this review was not paid for or sponsored by any third party. This product was purchased by Costcuisine for the purpose of producing this review. The opinions in this review are strictly those of Costcuisine. Costcuisine is not affiliated with Costco or any of its suppliers. In the event that Costcuisine receives compensation for a post from the manufacturer of a product or some other third party, the arrangement will be clearly disclosed (including where the manufacturer of a product provides Costcuisine with a free sample of the product).