In my opinion, nothing goes better on toast than raspberry jam. If you're someone who always has a jar of jam in the fridge and are curious about how the taste of the Costco Last Mountain Raspberry Jam stacks up against Smuckers, read this review!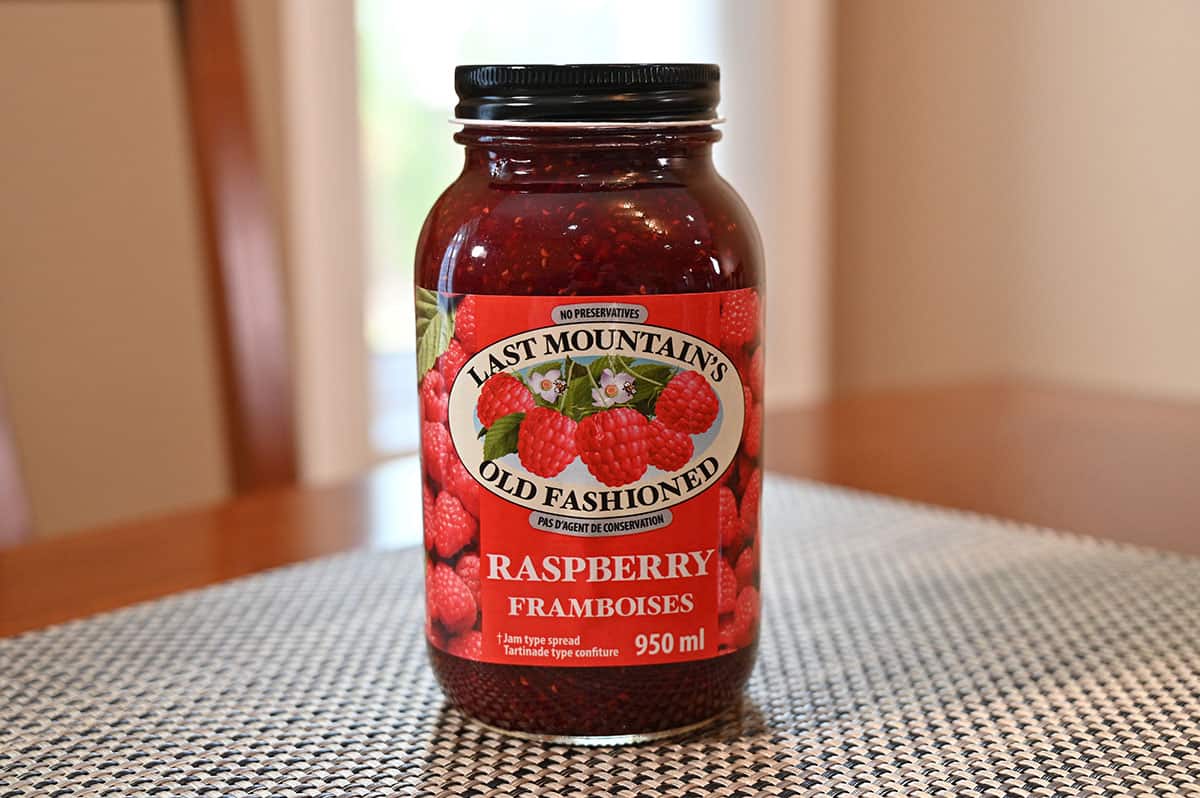 Raspberry jam is a favorite it our household, we always have a jar of it in the fridge and I'm a huge fan of peanut butter toast with raspberry jam. I've seen Last Mountain's Old Fashioned Raspberry Jam at Costco for a long time but never tried it until now.
Similar products from Costco are the Bonne Maman Strawberry Jam, Smucker's Goober, Kirkland Signature Maple Syrup, Pisti Spreadable Pistachio Cream, Vonbee Passion Fruit Honey Puree, Kirkland Signature Organic Strawberry Spread, Vonbee Honey, Apple & Cinnamon Tea Base, Vonbee Honey, Citron & Ginger Tea Base and the Costco Kirkland Signature Natural Peanut Butter.
Location in Store
You can find the jam in the aisle with all the other jams, peanut butter and syrup. The item number is 463139.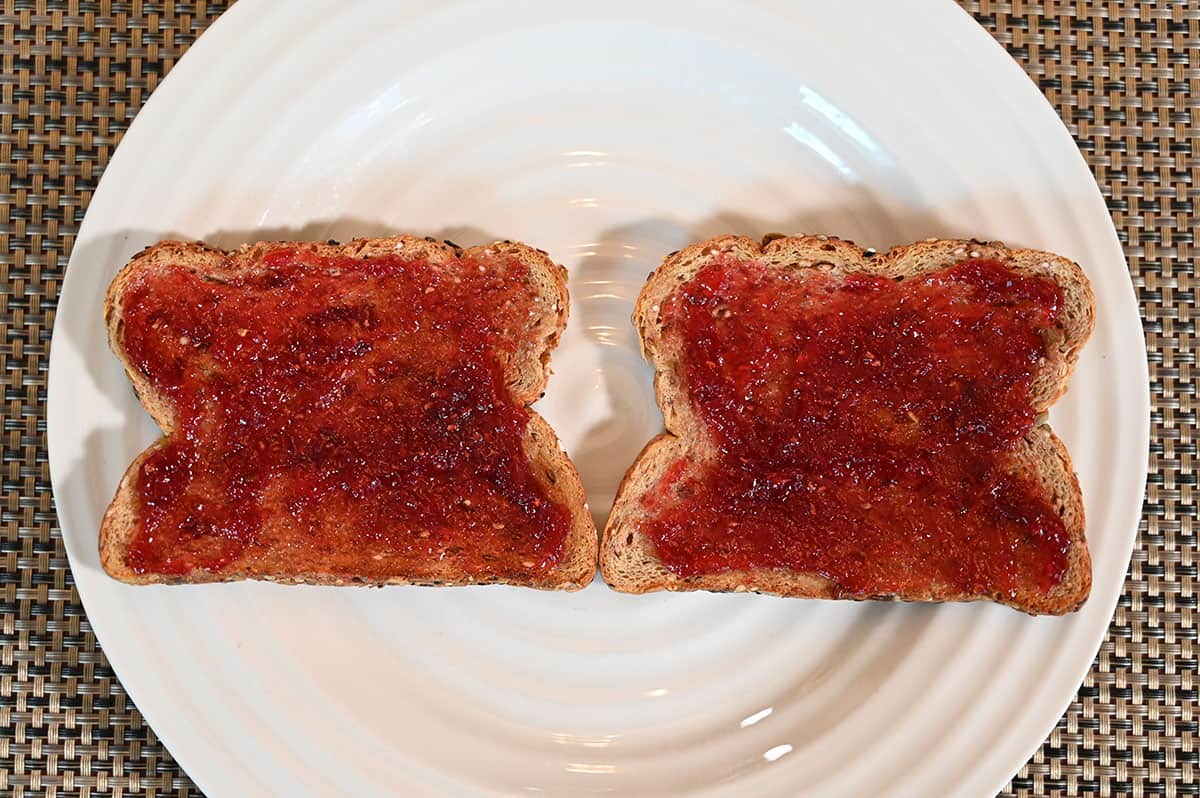 Taste
This is a pretty tasty, typical raspberry jam. It has a nice balance of sweetness and raspberry flavor. The raspberry flavor isn't super strong; I put a generous amount on my toast and don't taste a massive amount of raspberry flavor or tanginess.
The jam is sweet enough, but not overly so. There are seeds in the jam, but not too many. The number of seeds seemed lower than some other raspberry jams I've had and not as crunchy or noticeable.
I love raspberry jam and I'll definitely finish this jar, but I wouldn't say this one stood out as being exceptional to me. It's fine.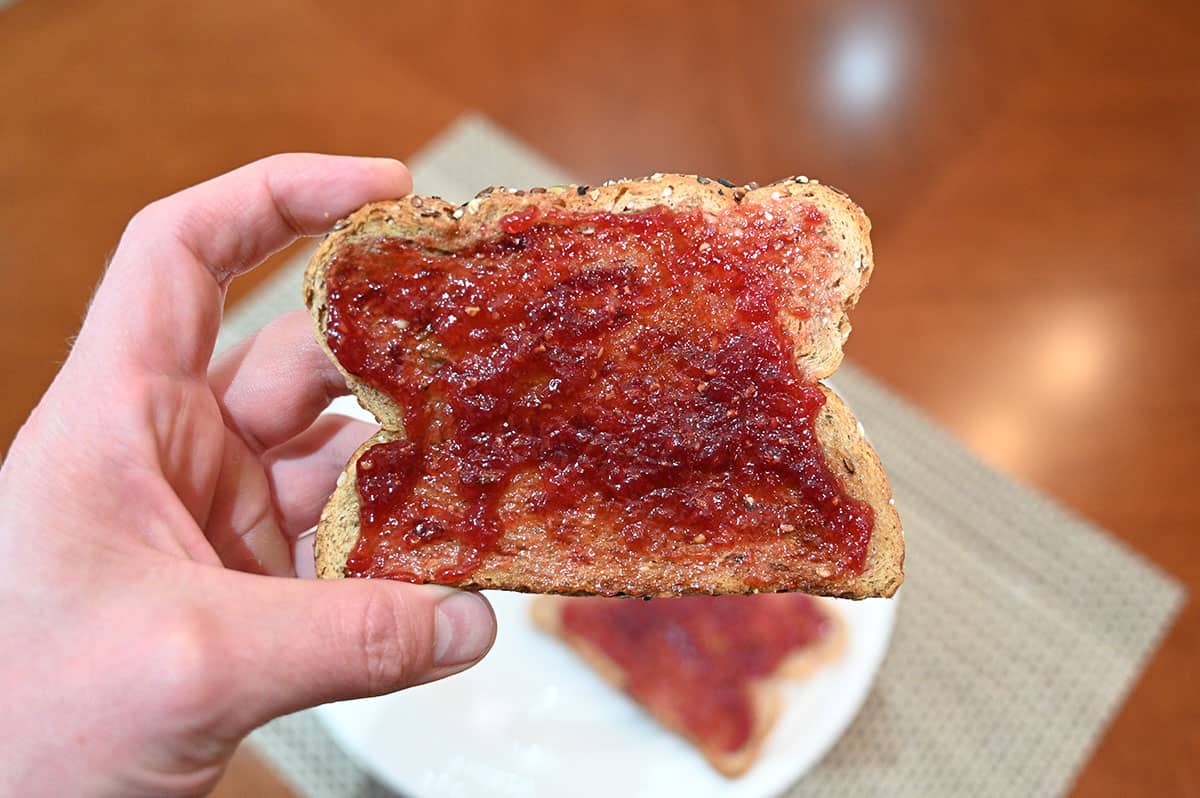 Cost
This raspberry jam isn't the cheapest you can buy, the 950 milliliter jar costs $8.49 Canadian at Costco.
Convenience
Once open the jar of jam needs to be kept refrigerated, the best before date listed on the jar is 11 months from the date we purchased it. The jam is really easy to spread and has a bit of a jelly-like texture.
Since this is such a large jar of jam I'll probably use it to make some raspberry thumbprint cookies and will definitely enjoy lots of peanut butter and jam toast to use it up! I think kids would like this jam as raspberry is a classic flavor loved by many!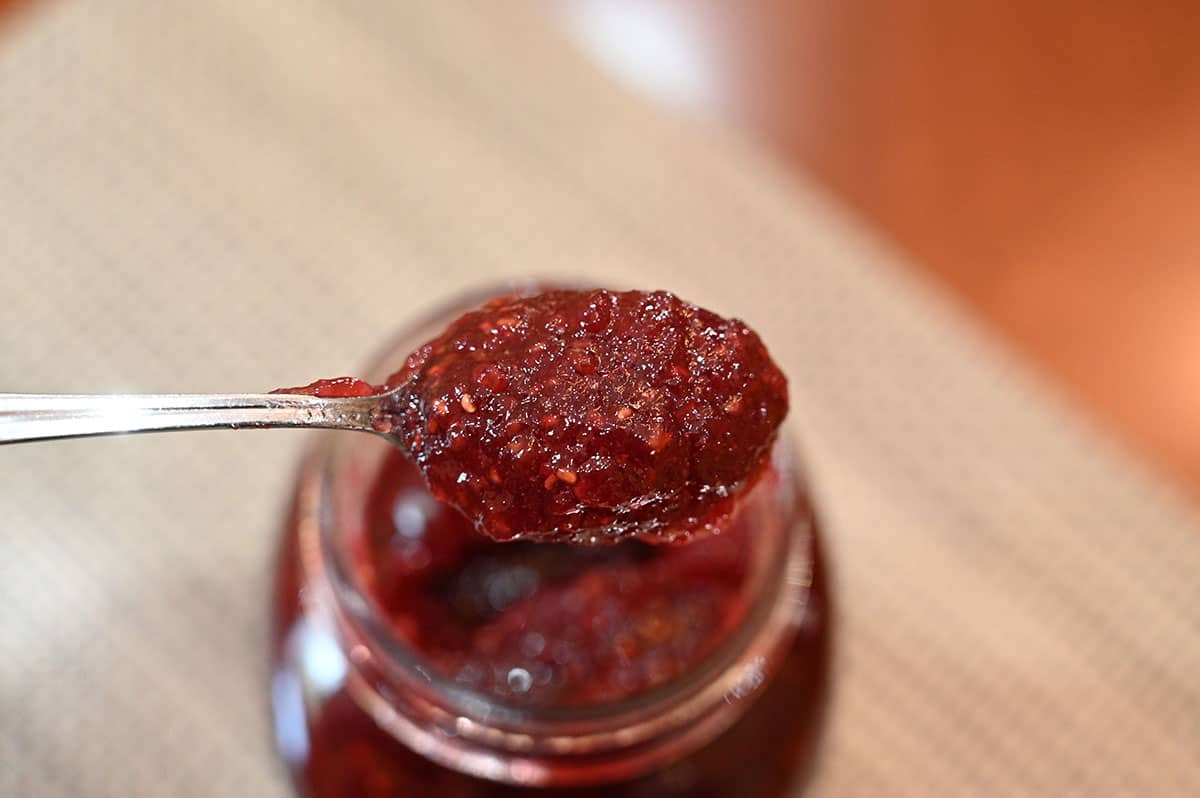 Nutrition
Calories
One tablespoon is 35 calories, zero grams of fat, eight grams of carbohydrates, five grams of sugar and zero grams of protein. Five grams of sugar is not that much for a whole tablespoon so I really appreciate that this jam isn't loaded with sugar.
This Costco Last Mountain's Old Fashioned Raspberry Jam has half the sugar per tablespoon compared to Smucker's Pure Raspberry Jam.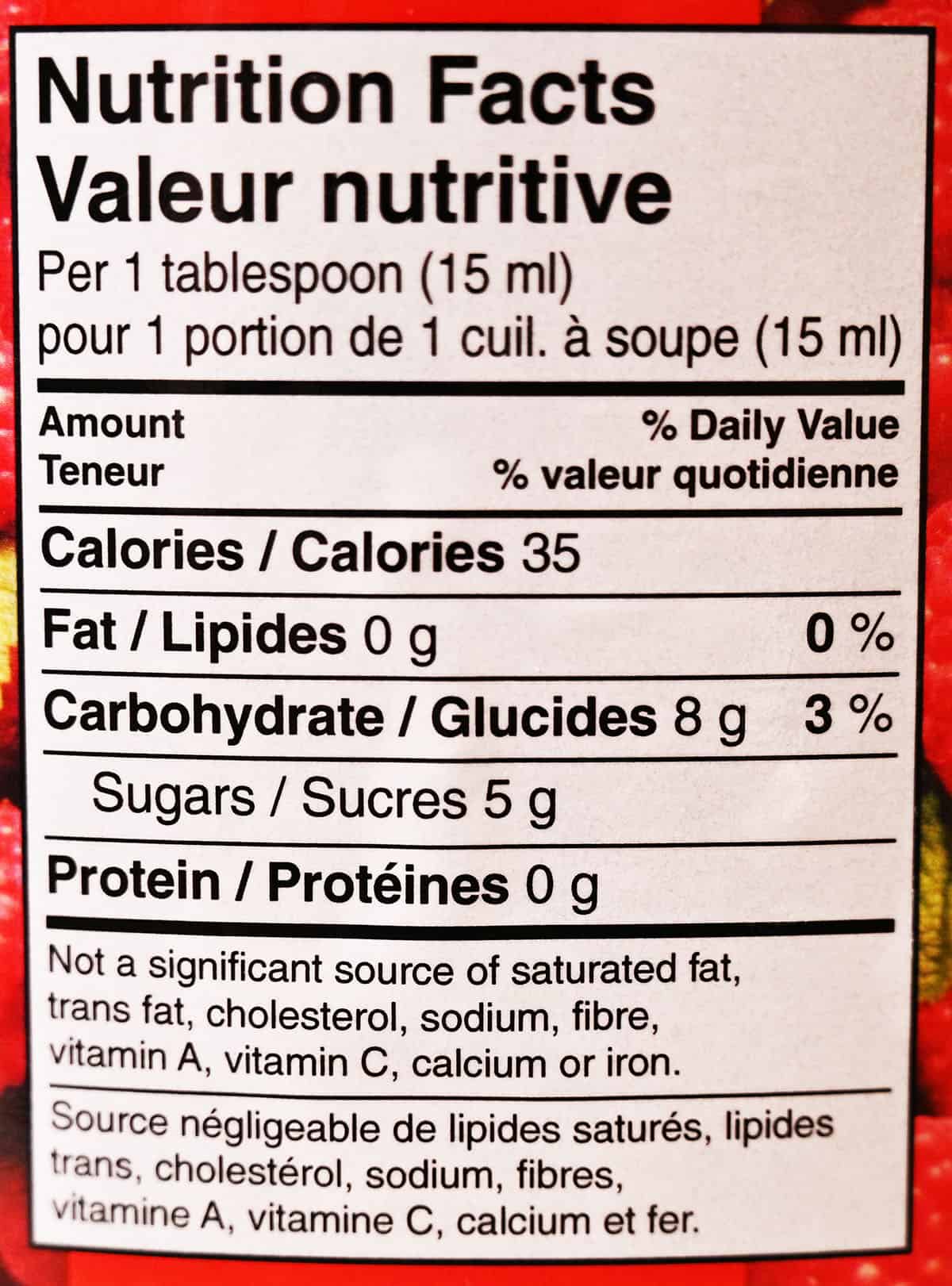 Ingredients
The ingredients list is short and sweet and I like how the first ingredient is raspberries rather than sugar! The ingredient's list is similar to a homemade jam.

Scoring
Taste: 7/10
Cost: 7/10
Convenience: 10/10
Nutrition: 5/10 (Not exactly healthy but for a jam the nutrition facts are pretty decent).
Overall
Give it a try!
I prefer Smucker's Pure Raspberry Jam over this but I think that's because Smucker's is sweeter and I love sweet things. My mom tried this jam and really liked that it's less sweet than other raspberry jams.
What's your favorite thing to have on toast?
---
Please note that this review was not paid for or sponsored by any third party. This product was purchased by Costcuisine for the purpose of producing this review. The opinions in this review are strictly those of Costcuisine. Costcuisine is not affiliated with Costco or any of its suppliers. In the event that Costcuisine receives compensation for a post from the manufacturer of a product or some other third party, the arrangement will be clearly disclosed (including where the manufacturer of a product provides Costcuisine with a free sample of the product).