Costco carries these organic rice snacks for those who like a little heat with a bit of sweet!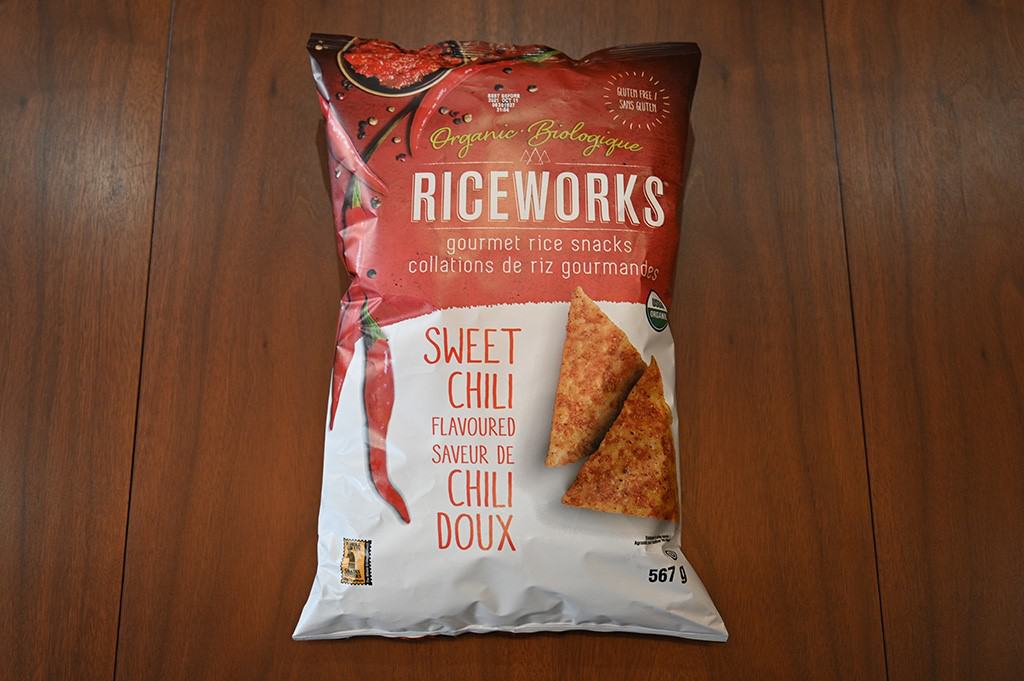 Whenever I see new chips at Costco I always pick them up, I love trying different flavors and kinds of chips and they're relatively cheap so if I totally don't enjoy them I don't feel too bad.
In case you're wondering what I do with all the food I buy to review from Costco (which I pay for with my own money, I get very few free samples!), I either eat it myself, share it with family and friends or donate it. I very rarely throw at any food except for maybe the odd dip that I really loved and promised I'd eat and then forgot about in the back of my fridge.
If you're a snacker like I am and want to see more Costco snack reviews check out my review for the Sensible Portions Veggie Straws, Angie's Boom Chicka Pop Kettle Corn, RW Garcia Sweet Potato Crackers, Angie's Boom Chicka Pop Sea Salt Popcorn, SoKusa Shrimp Chips, Food Should Taste Good Guacomole Tortilla Chips and the Kirkland Signature Que Pasa Organic Tortilla Chips.
My all-time favorite chips to buy from Costco that we repurchase time and time again are the Costco Kirkland Signature Kettle Krinkle Cut Himalayan Salt Potato Chips. These are so simple and delicious, I usually don't like plain chips but love these!
I found the Costco organic Riceworks Sweet Chili Rice Snacks in the aisle with all the other chips and the item number is 1494829.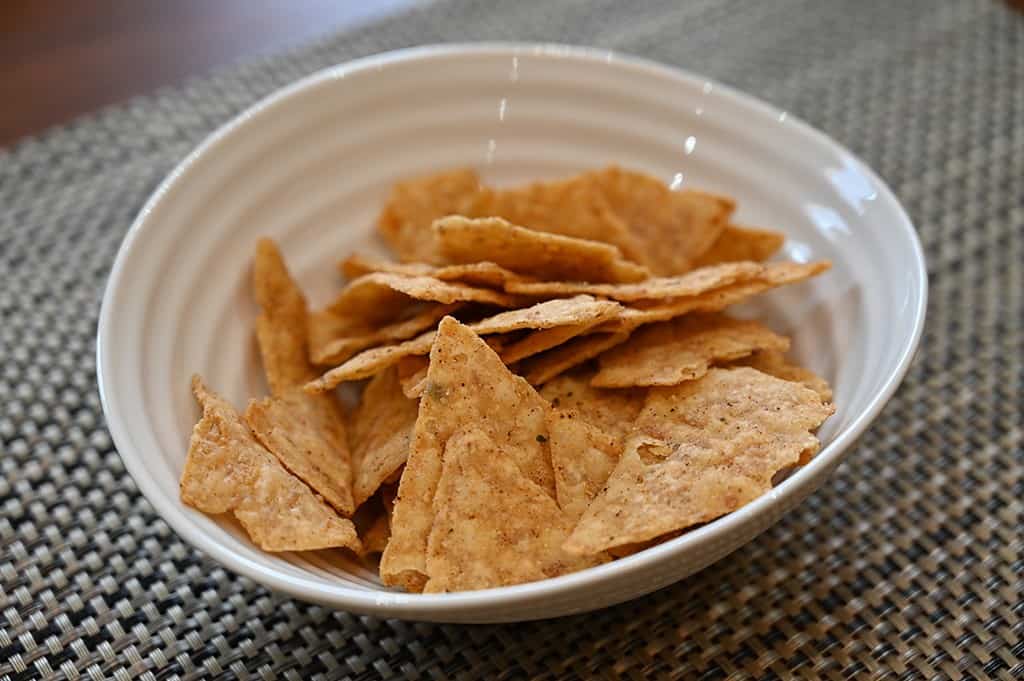 Taste
These are like a tortilla chip, they're thick and crunchy and strong enough to handle a big scoop of dip!
When I first tasted the sweet chili rice snacks I thought they tasted a little too sweet but the more I ate them the more I decided these are pretty tasty. Sean agreed and found that the more he ate, the more he liked them too. The small amount of heat is a little bit delayed so you initially get sweetness and then comes the heat!
If you're not a fan of spicy foods, these really aren't that hot and the sweetness balances out the spice. If you enjoy sweet chili flavor I recommend checking out the organic Costco Riceworks Sweet Chili Rice Snacks.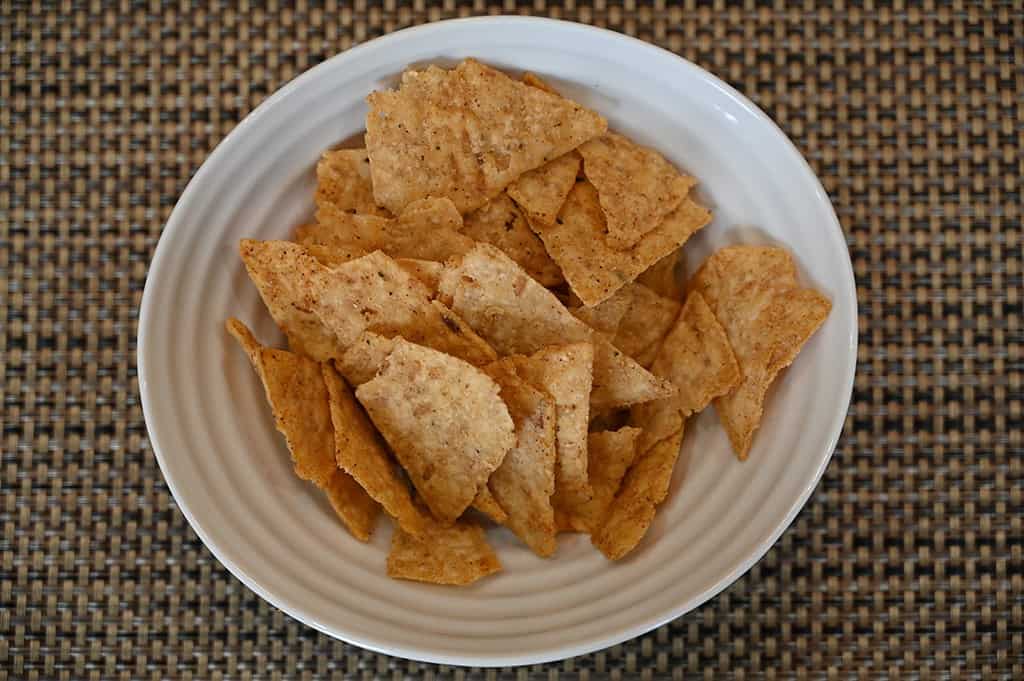 Cost
I paid $6.69 Canadian for the 567 gram bag of rice snacks from Costco.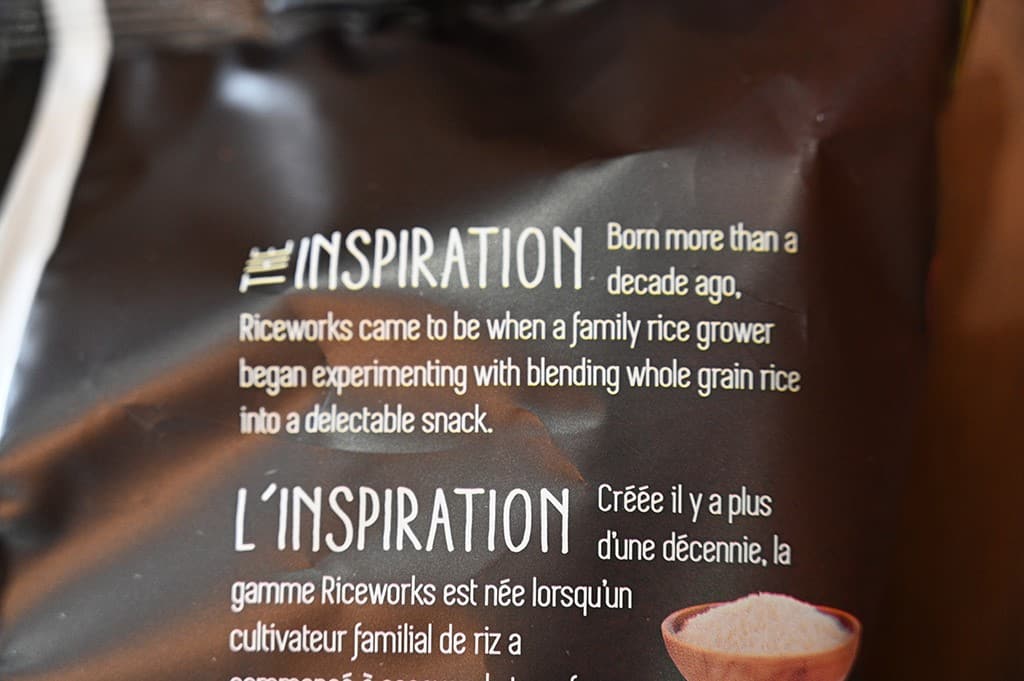 Convenience
These are great alone or would be good with a variety of dips like Wholly Guacomole Minis or the Rojo's Black Bean Six Layer Dip.
I wish the bag was resealable to help maintain the freshness, I just use an elastic band to seal them after opening. The best before date is about 8 months from the date we purchased the rice snacks.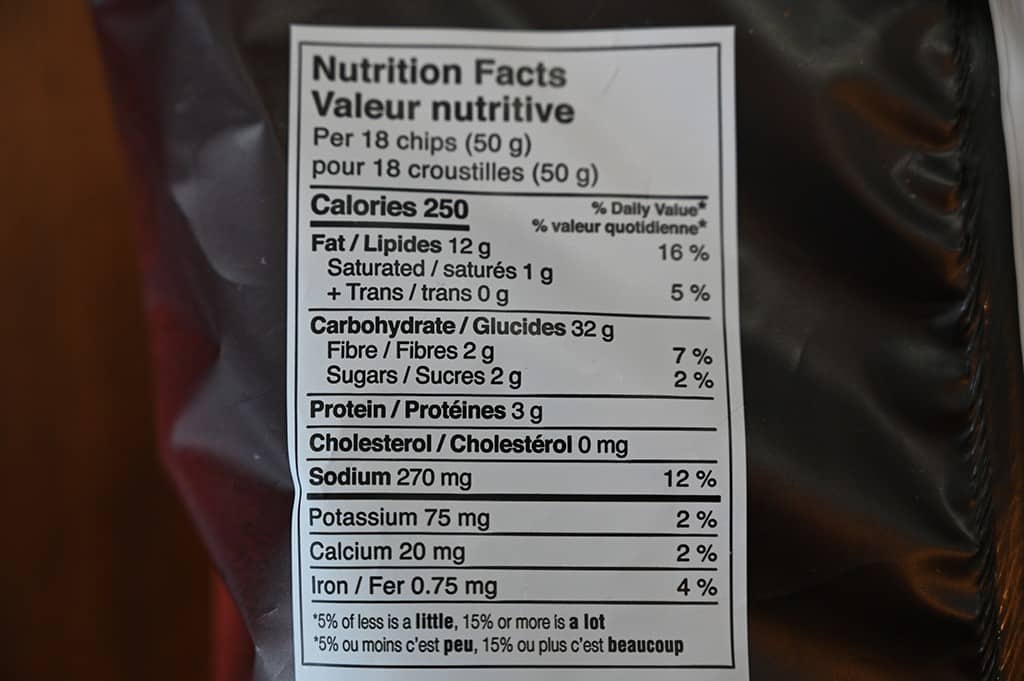 Nutrition
The Costco Riceworks Chili Rice Snacks are gluten-free and organic!
Per 18 chips there are 250 calories, 12 grams of fat, two grams of fibre, 32 grams of carbohydrates, two grams of fibre and sugar, three grams of protein and 270 mg of sodium.
Although at first glance these might seem a lot healthier than a regular potato chip because they're organic and have brown rice, they're really not. They're pretty much the same amount of calories and fat.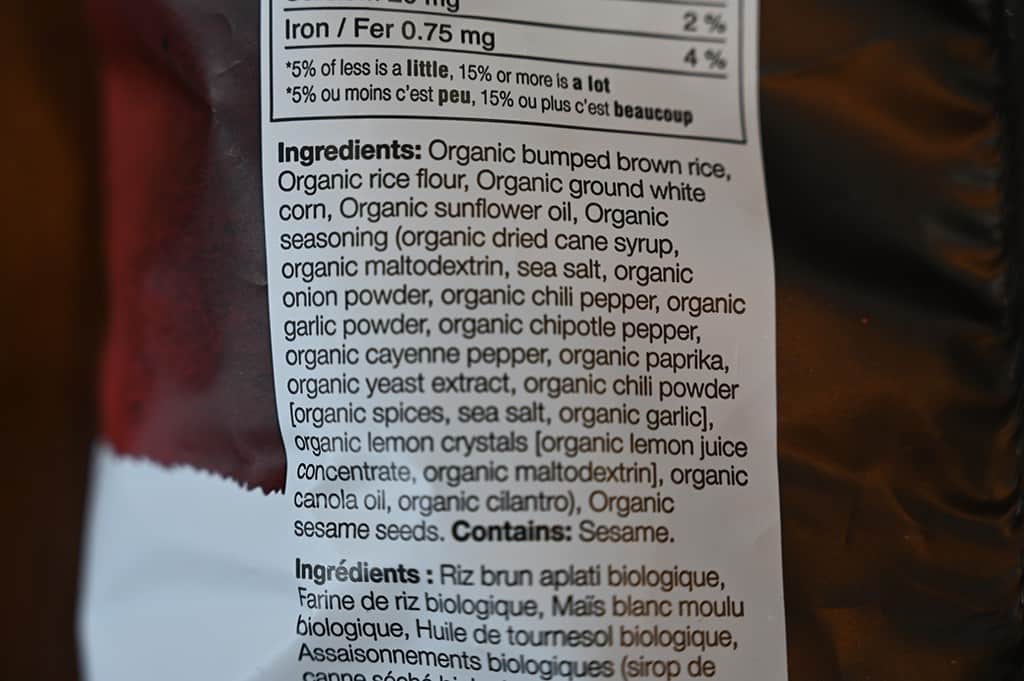 Scoring
Taste: 7.5/10
Cost: 7/10
Convenience: 9.5/10 (would love if the bag resealed)
Nutrition: 3/10
Overall
Give it a try!
I'm not the biggest fan of sweet chili flavor but I did enjoy these enough to finish the bag! If you like anything sweet chili flavored, try these.
Have you tried these? What did you think?
---
Please note that this review was not paid for or sponsored by any third party. This product was purchased by Costcuisine for the purpose of producing this review. The opinions in this review are strictly those of Costcuisine. Costcuisine is not affiliated with Costco or any of its suppliers. In the event that Costcuisine receives compensation for a post from the manufacturer of a product or some other third party, the arrangement will be clearly disclosed (including where the manufacturer of a product provides Costcuisine with a free sample of the product).