Dips are a year-round item, but if you're hosting a gathering over the holidays, you're probably in search of some good dips to serve. When I saw this La Terra Fina Smoked Gouda & Peppers Dip & Spread at Costco, it seemed like something that would be at home on a charcuterie tray or cracker and cheese platter. Will it be a crowdpleaser at your holiday get-together?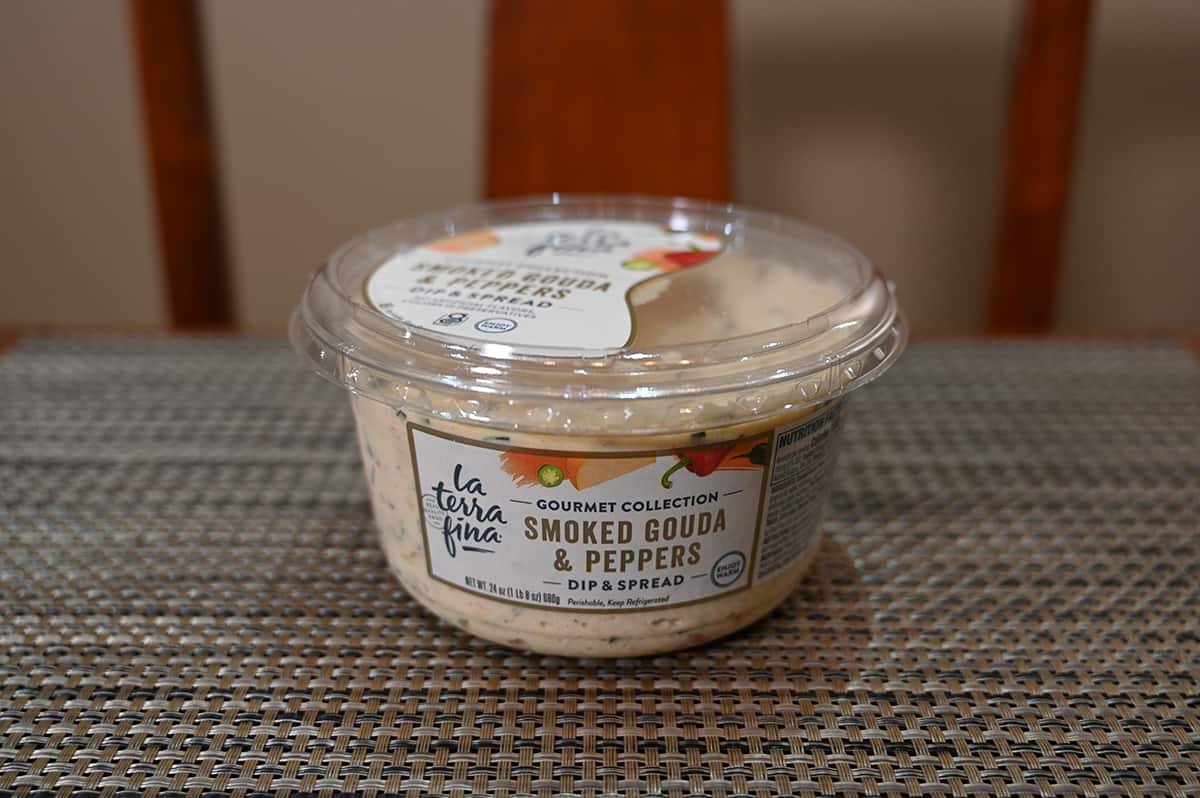 Some dips from Costco that I love are the Rojo's Street Corn Dip, Good Foods Plant Based Queso Style Dip, La Terra Fina Queso Dip with Cheddar, Kirkland Signature Organic Chunky Guacamole and the Fontaine Sante Spinach Dip.
Other dips that I've reviewed that I'm less fond of are the Stonemill Kitchens Buffalo Ranch Dip, La Terra Fina Smoked Sockeye Salmon Dip, Stonemill Kitchen's Creamy Cranberry Jalapeno Dip and the Don Pancho Cilantro Lime Crema.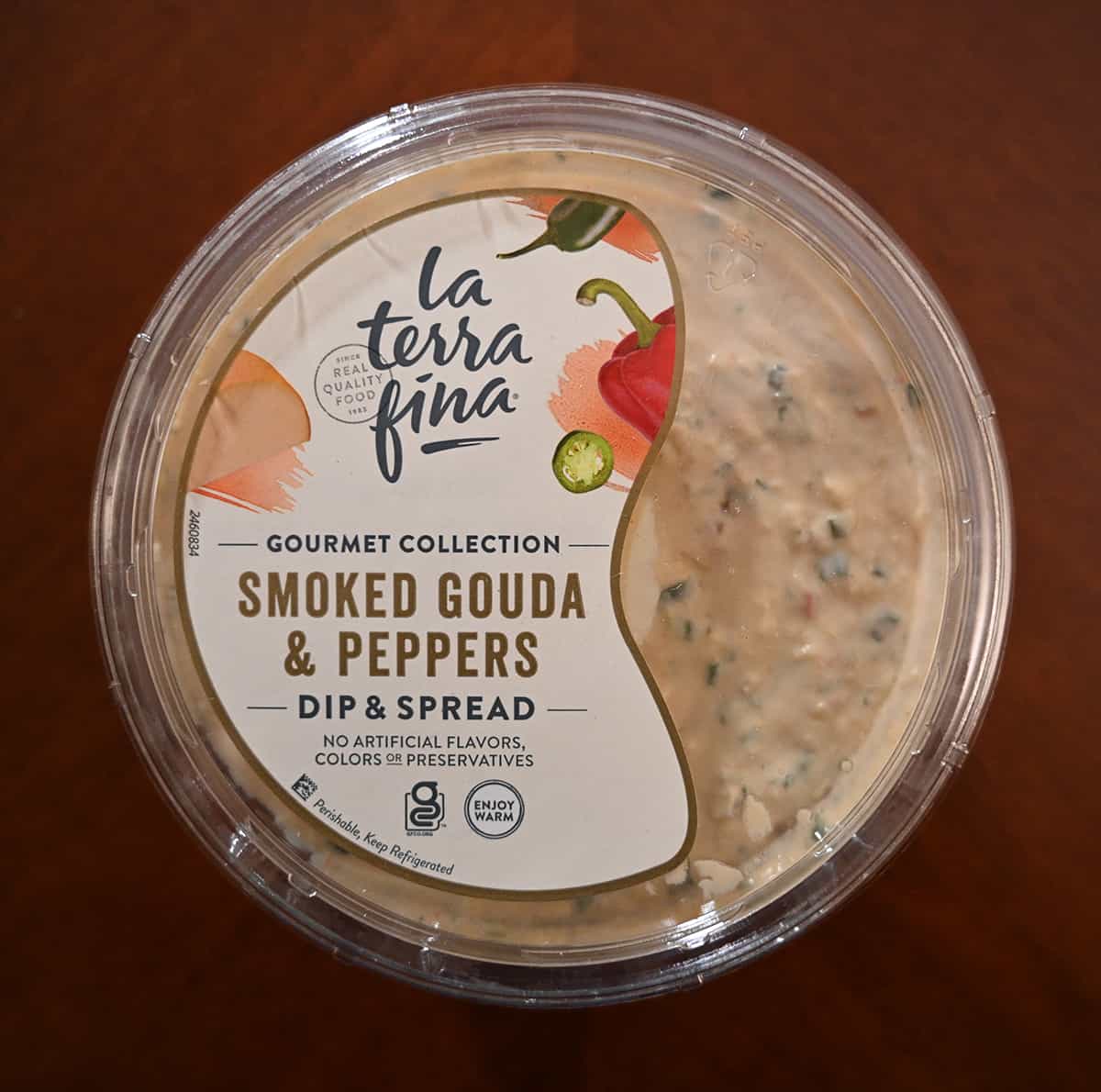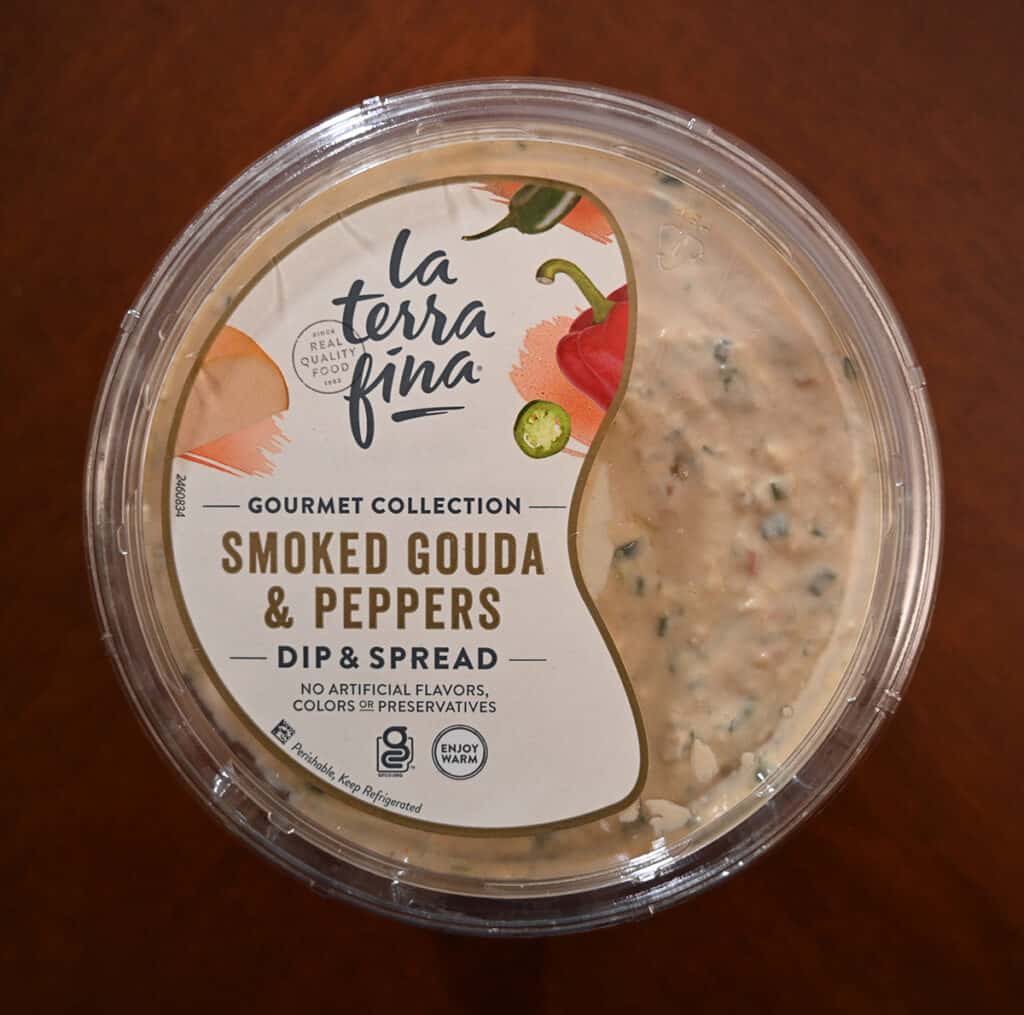 Location in Store
This is available both in the USA and Canada! It's located in the refrigerated deli section at Costco, near all the other dips, cheese and cold-cut meats. The item number in the US is 1607646. In Canada, the item number is the same.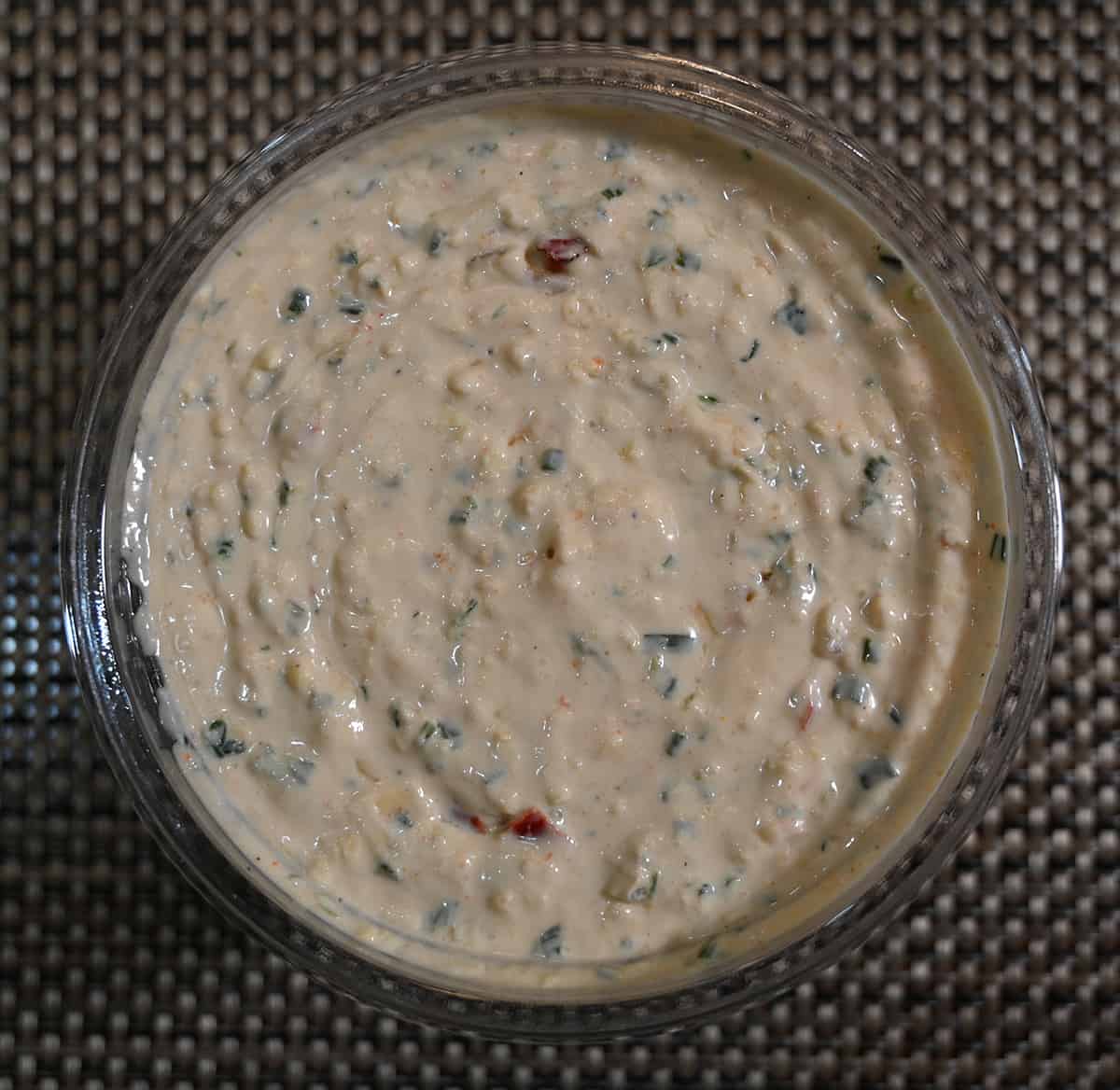 Taste
The first thing I notice about this dip is that it definitely has a smoky flavor! There's also a hint of heat but I wouldn't say it's necessarily spicy. The most prominent flavor in the dip is cheese. This is a very cheesy dip, the smoked gouda is the star of the show. If you like smoked gouda in particular, you'll enjoy this dip.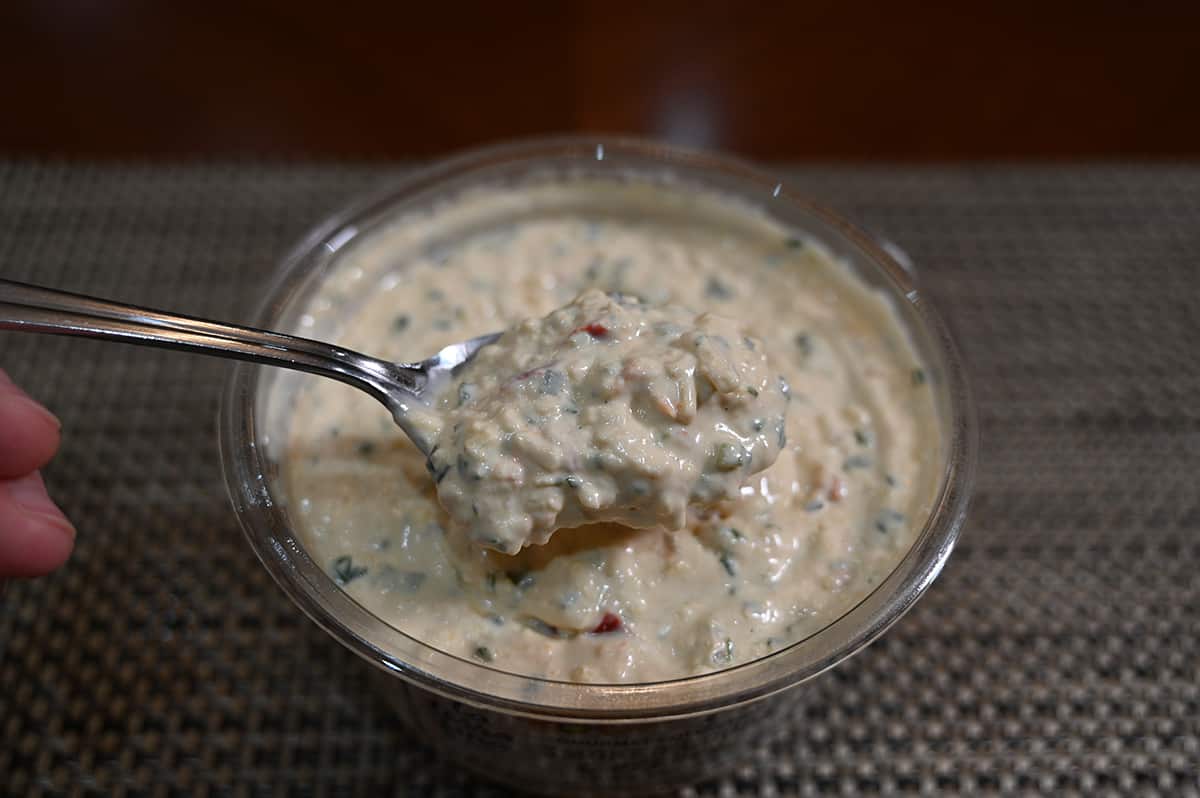 Although the dip is really cheesy there's a noticeable roasted red bell pepper flavor that's really nice. The dip has a mayo/sour cream base so it's pretty creamy and there's a bit of added texture from the chunks of peppers, chives and onions.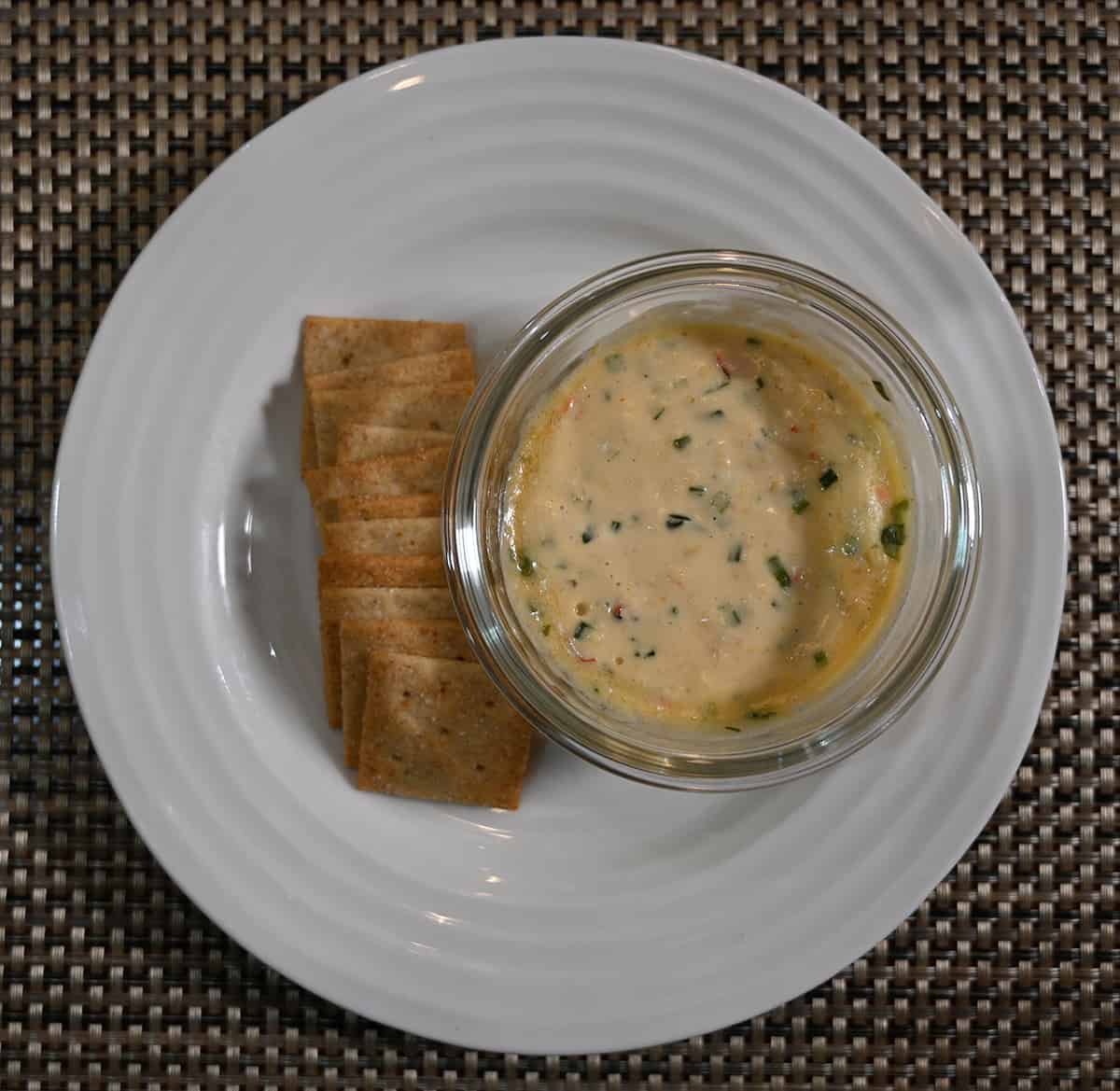 I tried the dip with my favorite crackers from Costco, the Simple Mills Almond Flour Crackers.
Cost
The cost of the 24-ounce dip in the United States is $9.59. In Canada, the cost is the same, $9.59 Canadian! As a Canadian, I appreciate this!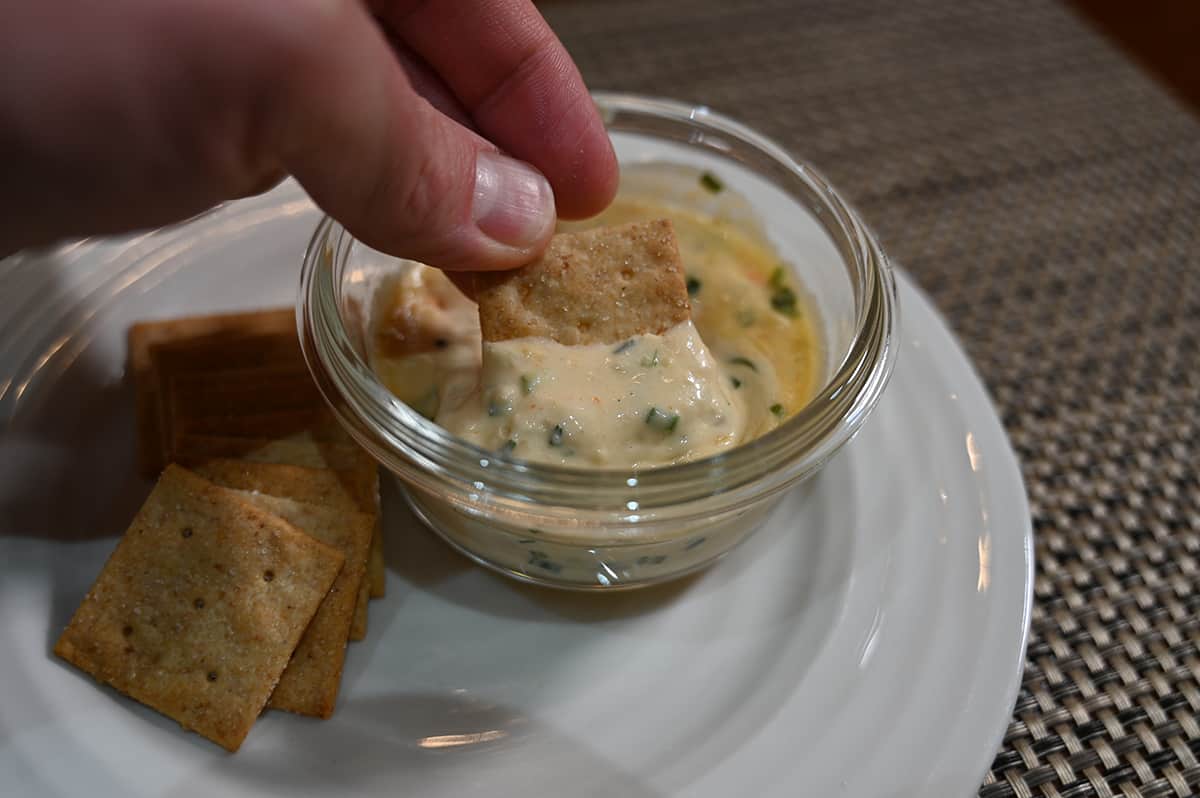 Convenience
The dip needs to be kept refrigerated but cannot be frozen. The best-before date is three weeks from when we purchased it and the container recommends consuming the dip within five days of opening it.


I think this dip could pair well with crackers, tortilla chips, mini pita or naan bread and chips. It might make a tasty wing dip and you could also probably use it in cooking, like a pasta recipe.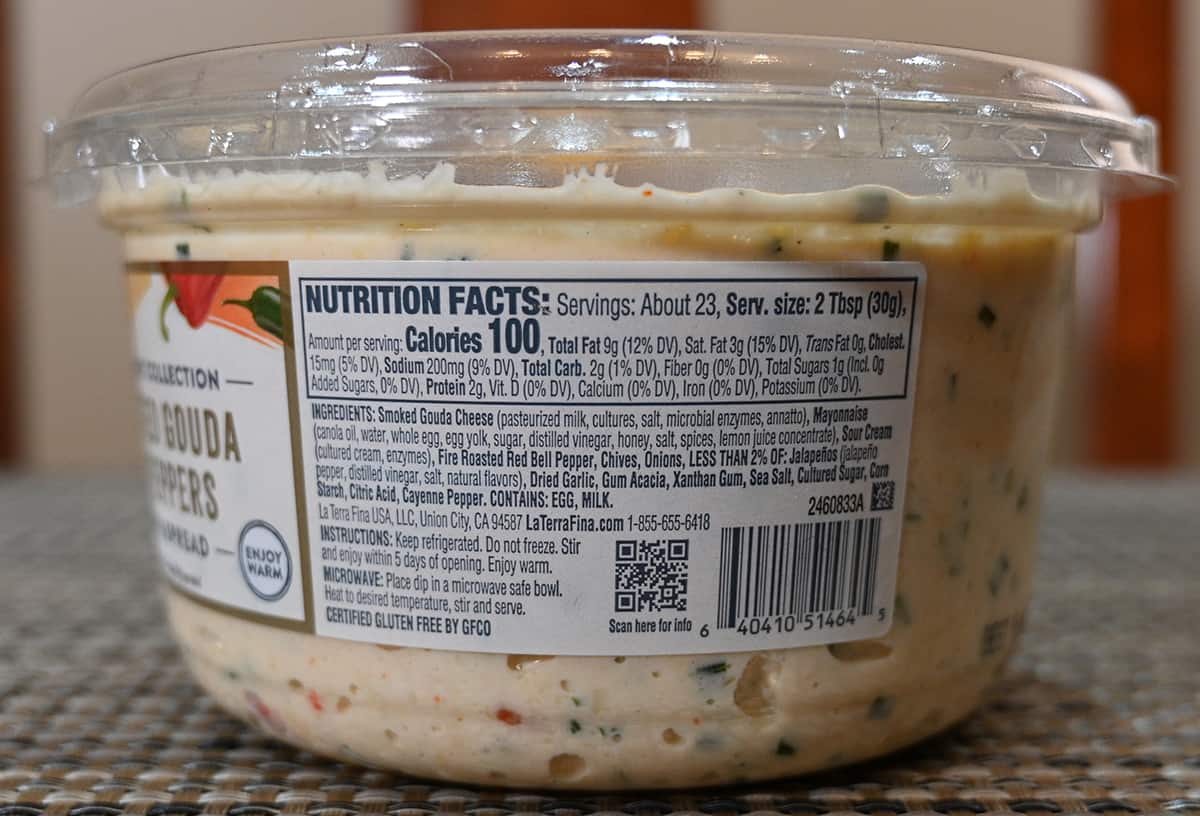 The dip can be consumed heated or straight from the fridge cold. The container recommends heating it. I tried it both ways and noticed the flavor is more pronounced when it's heated. I don't think kids will be crazy for this dip but you never know!
Nutrition
Calories
A two-tablespoon serving contains 100 calories, nine grams of fat, 200 milligrams of sodium, two grams of carbohydrates, zero grams of fiber, one gram of sugar and two grams of protein.
The calories, fat and sodium are similar to a lot of other dips and salad dressings. The main thing with these dips is that it's easy to consume a lot without knowing it!

Ingredients
The ingredients list is short and sweet with cheese, mayonnaise, sour cream and roasted red bell peppers being the main ingredients. There's a bit of jalapeno in the dip so that's where the hint of heat is coming from.
The dip contains egg and milk but is gluten-free! I like that most of the ingredients listed are ones you'd use in a homemade dip.

Scoring
Taste: 7/10
Cost: 7/10
Convenience: 10/10
Nutrition: 2/10 (I like that the ingredients list is pretty basic).
Overall
Give it a try!
This is definitely not my favorite dip from La Terra Fina, I probably wouldn't buy it again. It wasn't bad though, just not as good as others like the La Terra Fina Queso Dip with Cheddar.
Have you tried the dips from La Terra Fina? Which one is your favorite?
---
Please note that this review was not paid for or sponsored by any third party. This product was purchased by Costcuisine for the purpose of producing this review. The opinions in this review are strictly those of Costcuisine. Costcuisine is not affiliated with Costco or any of its suppliers. In the event that Costcuisine receives compensation for a post from the manufacturer of a product or some other third party, the arrangement will be clearly disclosed (including where the manufacturer of a product provides Costcuisine with a free sample of the product).