The best Costco appetizers for Christmas!
I think I'm well qualified to make a list of the best Costco appetizers for the holiday season. Basically, there are two reasons for this: I love the holidays, and I make it my mission to try all of the different appetizers that Costco sells. As a bonus, I'm also obsessed with Costco in general and I keep a close eye on what Costco shoppers go crazy for every holiday season.
I decided to use this knowledge to put together my official list of the best Costco appetizers for Christmas. Most of these appetizers are also great for Thanksgiving, New Year's Eve and New Year's Day celebrations too!
If you're looking for Costco appetizer ideas for the holidays, you've stumbled upon the right post. I also have other lists for the top Costco bakery items for Christmas and the top Costco chocolates, treats and snacks for Christmas.
Now let's get started and check out the top Costco appetizers for the 2021 Christmas and holiday season!
The Kirkland Signature Breaded Panko Shrimp make a great, festive appetizer! These decent-sized, juicy shrimp get golden and crispy after just a short time in the oven. They're not cheap, but shrimp lovers out there will absolutely love them.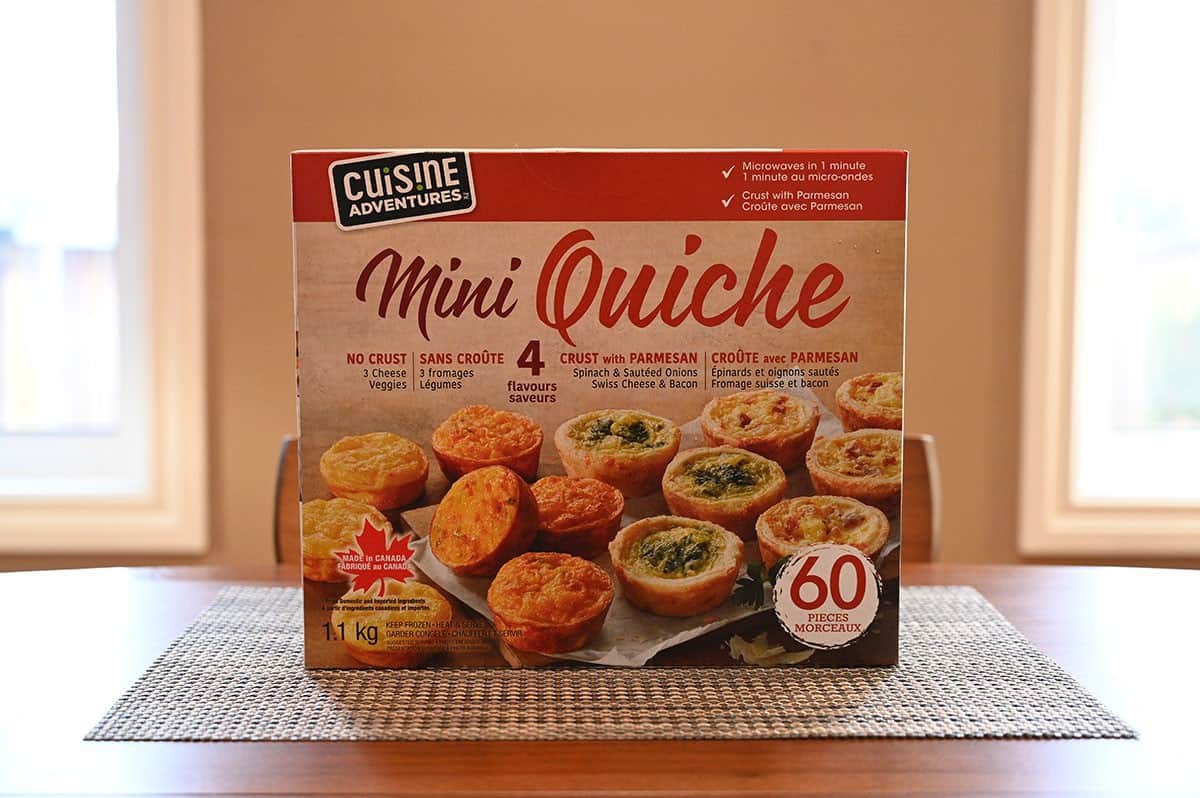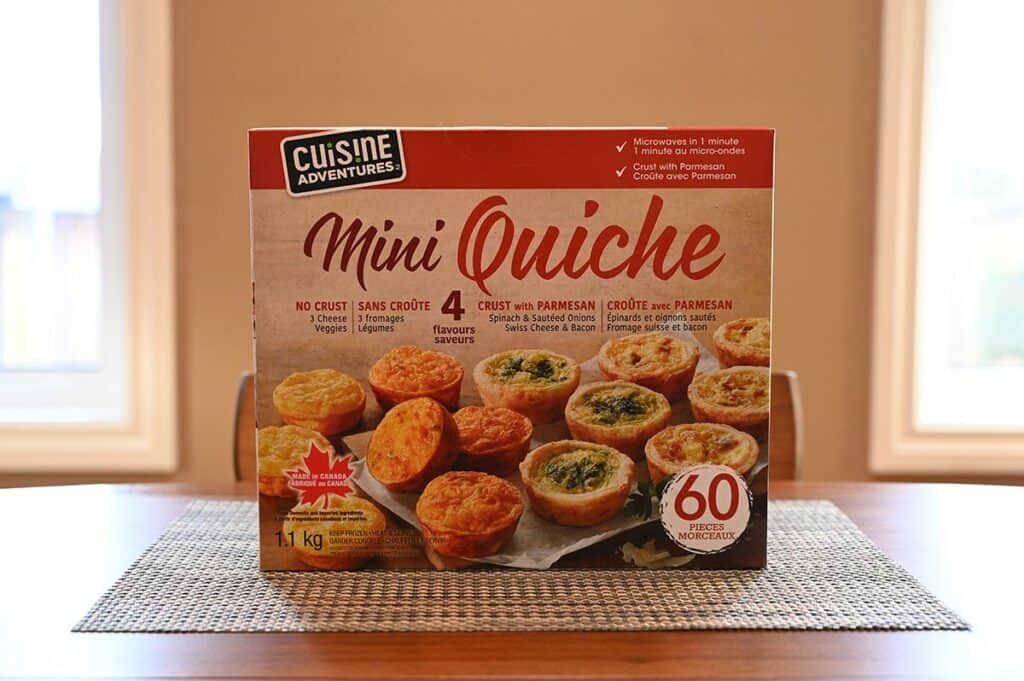 The bite-sized Cuisine Adventures Mini Quiche are another great hot appetizer for holiday gatherings. There are four different flavors in the box: veggies, three cheese, swiss cheese & bacon and spinach & sautéed onions. They're all delicious and flavorful.
The Original Poppers Stuffed Jalapenos are halved jalapenos stuffed with cream cheese and covered in a crispy batter shell. They're ideal for Christmas and New Year's parties – guaranteed to warm up your guests! People who are super sensitive to spice might want to stay away from these, but don't worry too much. The cream cheese has a nice cooling effect that balances out the heat from the jalapenos.
The Costco TGI Fridays Loaded Potato Skins are convenient, delicious and loved by many. I like to serve them with sour cream and some chopped green onion on top when we're hosting holiday get-togethers. They always disappear very quickly, so make sure you get to try one before they're gone!
There's a ton of flavor in the Bibigo Beef Bulgogi Mandu. They have a great smoky taste with hints of soy sauce and garlic. The veggies in the dumplings (onion, carrot and cabbage) add even more deliciousness. You don't need any sauces with the dumplings, so they're convenient to serve. These dumplings might not be a traditional Christmas appetizer, but I don't think anyone will complain once they've had a taste!
Buffalo cauliflower seems to be pretty popular these days. Even Costco sells a couple of different versions! Although the Wholly Veggie Buffalo Cauliflower are vegan, gluten-free and soy-free, they definitely deliver on taste. These cauliflower bites are a great way to sneak some veggies into your holiday appetizer mix.
I can't get enough of the Costco La Terra Fina Queso Dip with Cheddar. Technically this queso dip isn't an appetizer on its own, but it goes well with raw vegetables, crackers, chips and bread. It's super creamy and cheesy with a hint of heat. A highly addictive must-buy item for your holiday season shopping list!
In a time crunch and need a quick appetizer? You might want to check out the Bibigo Steamed Dumplings. All you have to do is microwave the dumplings for a few minutes and they're ready to enjoy! The box even comes with sauce to serve them with. They're absolutely delicious. You won't find an easier hot appetizer to serve this Christmas.
The Brazi Bites from Costco are a crowd-pleaser and can be enjoyed by people who are gluten-free or celiac. Some people might find them a little bit plain, so I recommend serving them hot from the oven with some Rao's Marinara Sauce for dipping.
Spanakopita is actually a type of savory pie. The Cuisine Adventures Spanakopita have layers of light, flaky phyllo pastry with a spinach and cheese filling in the center. They're very satisfying and flavorful!
Which Costco appetizers are on your must-buy list for the holiday season? Please share in the comments below!
---
This post was not paid for or sponsored by Costco or any other party. The opinions in this post are strictly those of Costcuisine. Costcuisine is not affiliated with Costco or any of its suppliers. In the event that Costcuisine receives compensation for a post from the manufacturer of a product or some other third party, the arrangement will be clearly disclosed (including where the manufacturer of a product provides Costcuisine with a free sample of the product).