Margaritas are easily my favorite drink, so I consider myself a bit of a margarita connoisseur. I love to make my own classic lime margaritas using Costco's margarita mix and the excellent Kirkland Signature Silver and Anejo Tequilas. When I saw these Kirkland Signature Margarita Wine Cocktails, I was curious to see how the golden flavor compares to my margarita recipe and was very excited to try out the peach! I have to admit though, I didn't really know what the "wine cocktail" part meant when I put them in my cart. Spoiler alert – these pre-mixed drinks aren't exactly margaritas! Do they still hit the spot on a hot day, or will they leave you longing for a real margarita?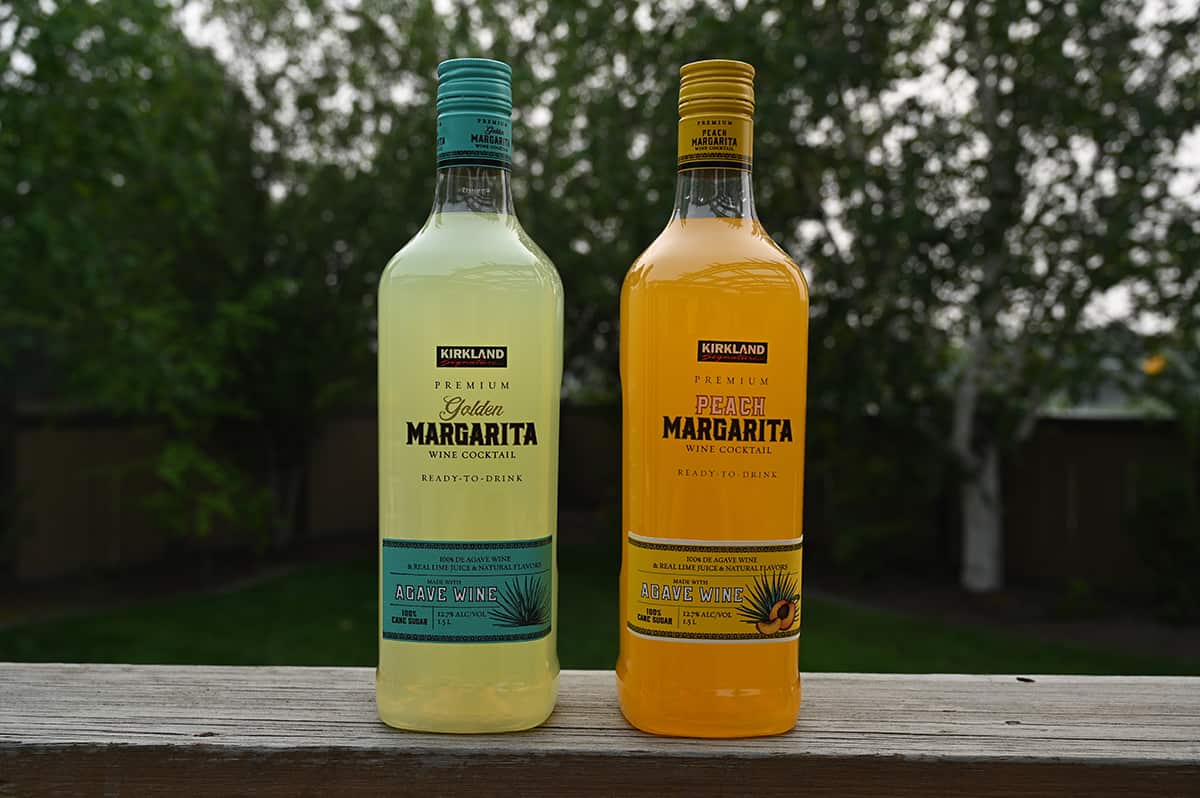 Some other ready-to-drink alcoholic options from Costco are the Kirkland Signature Sangria, Kirkland Signature Golden Margarita, Kirkland Signature Strawberry Margarita, Mama Mango Moscato, Mama Peach Moscato and the Kirkland Signature Traditional Holiday Egg Nog.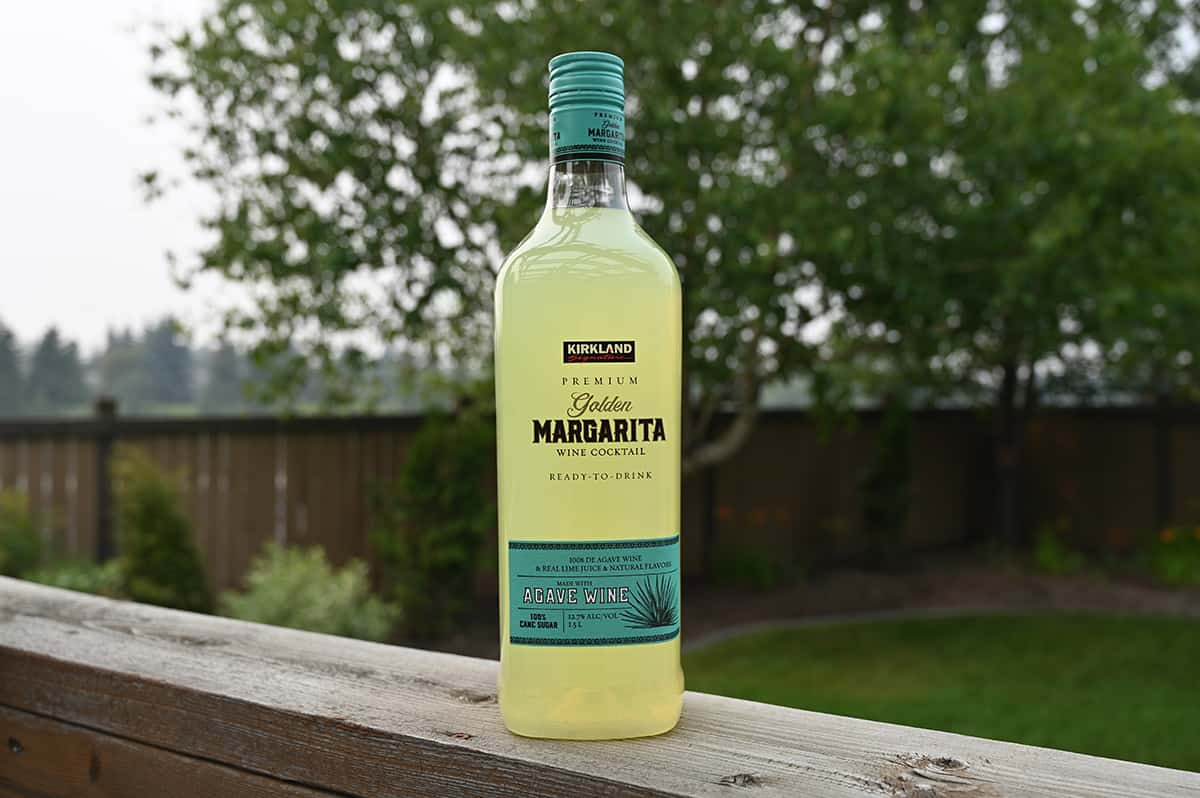 If you like making your own cocktails, Costo carries an assortment of reasonably-priced liquor like the tequilas mentioned above, the Kirkland Signature London Dry Gin, the Kirkland Signature Spiced Rum, the Kirkland Signature Vodka and the Kirkland Signature Scotch and Whiskey.
Location in Store
These margarita wine cocktails can be found in the liquor section at Costco, near all the other alcoholic beverages and wine. The item number for the golden margarita is 1591463 and the item number for the peach is 1693395. I bought it at the Kalispell, Montana Costco.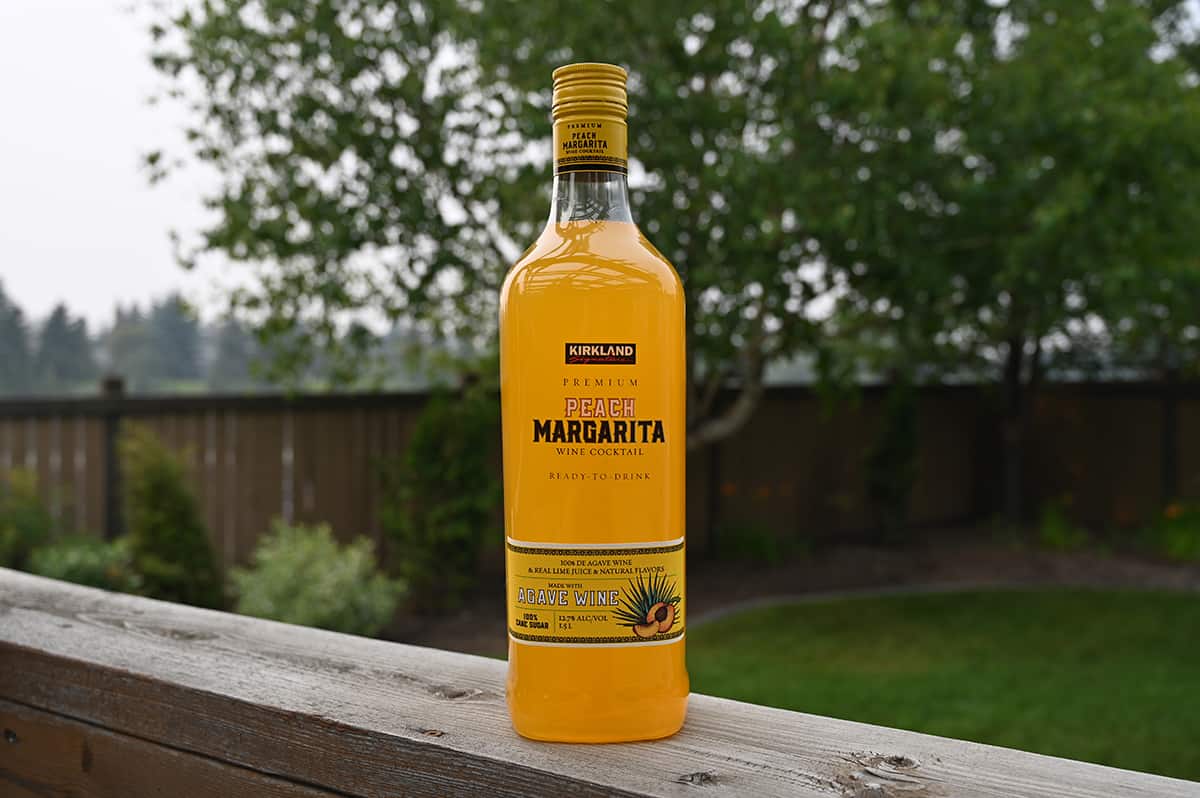 Taste
As a huge fan of margaritas, I have to say that these Kirkland Signature Wine Margarita Cocktails are pretty disappointing. They're not absolutely terrible, but they're not really margaritas and I didn't want to drink more than a few sips.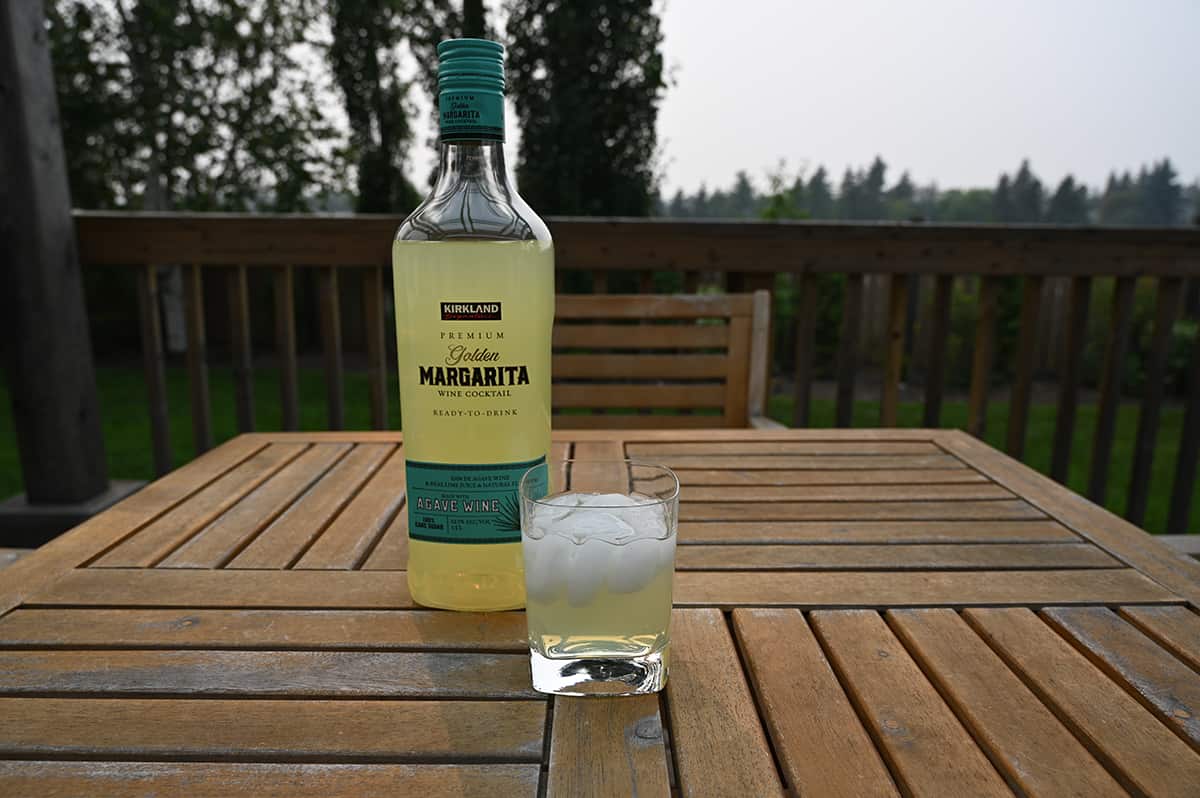 I'm guessing they don't really taste like margaritas mainly because they're made with agave wine instead of tequila. They're more like a cooler or a juice-based drink.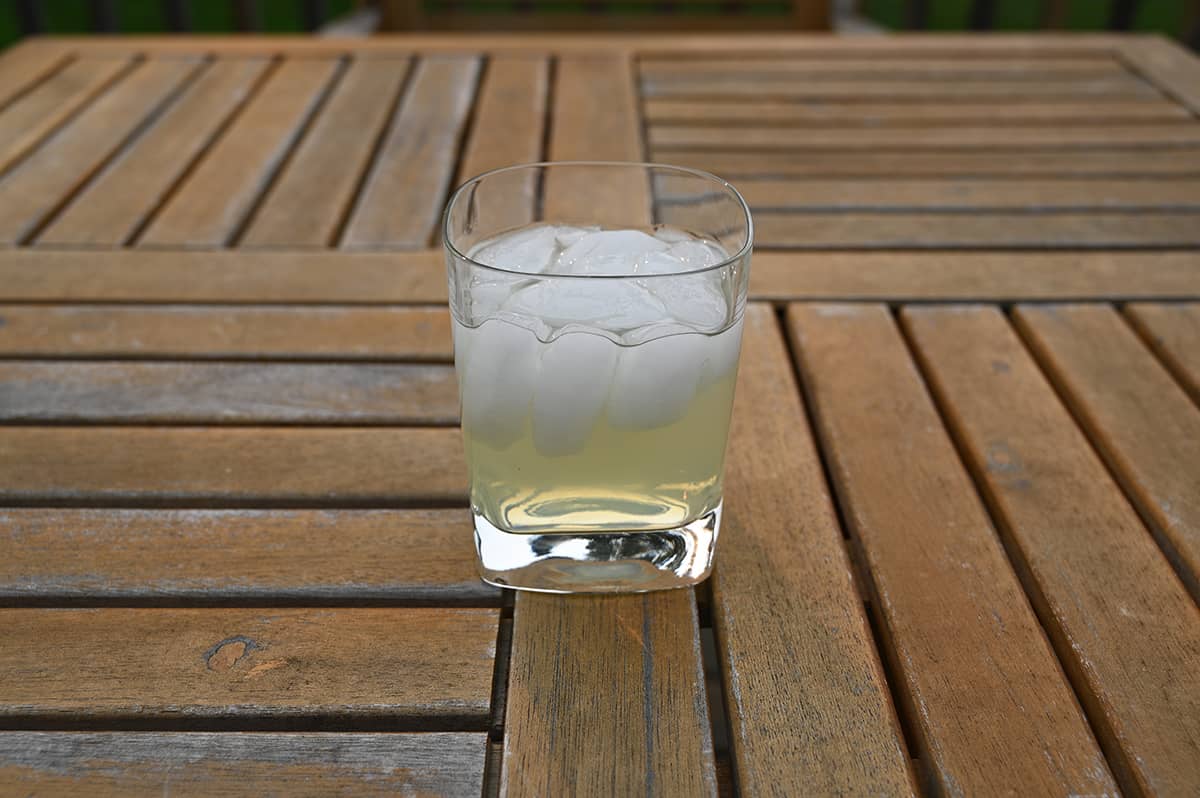 The Golden Margarita one is apparently made with real lime juice, but I didn't get that from tasting it! It's super sweet and almost completely lacking tartness. I personally don't like it very much at all, but it's not horrendous if you take it for what it is rather than comparing it to a classic margarita.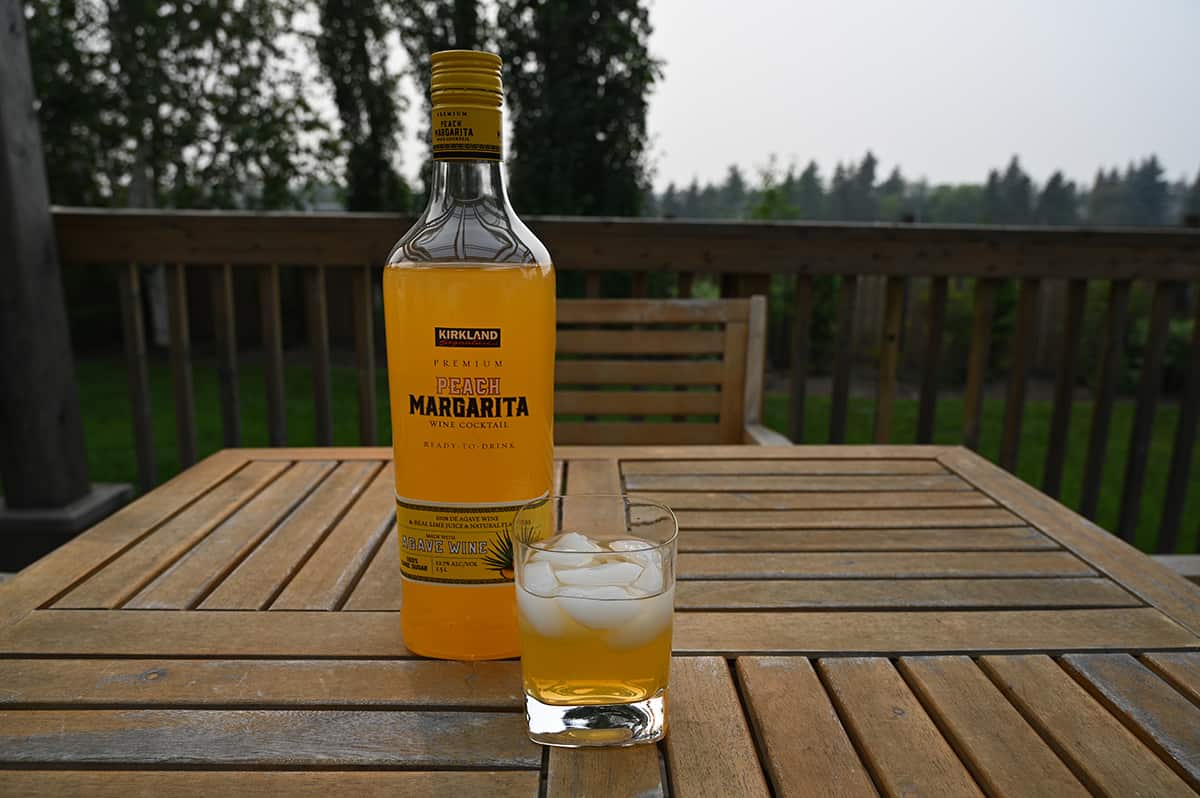 Peach Margarita – I liked this one more than the golden one. Apparently, it has real lime juice in it too, but it didn't really have any tartness to speak of. I liked the peach flavor, though it's certainly a bit artificial. It's also very sweet, but I didn't mind the sweetness quite as much with the peach flavor.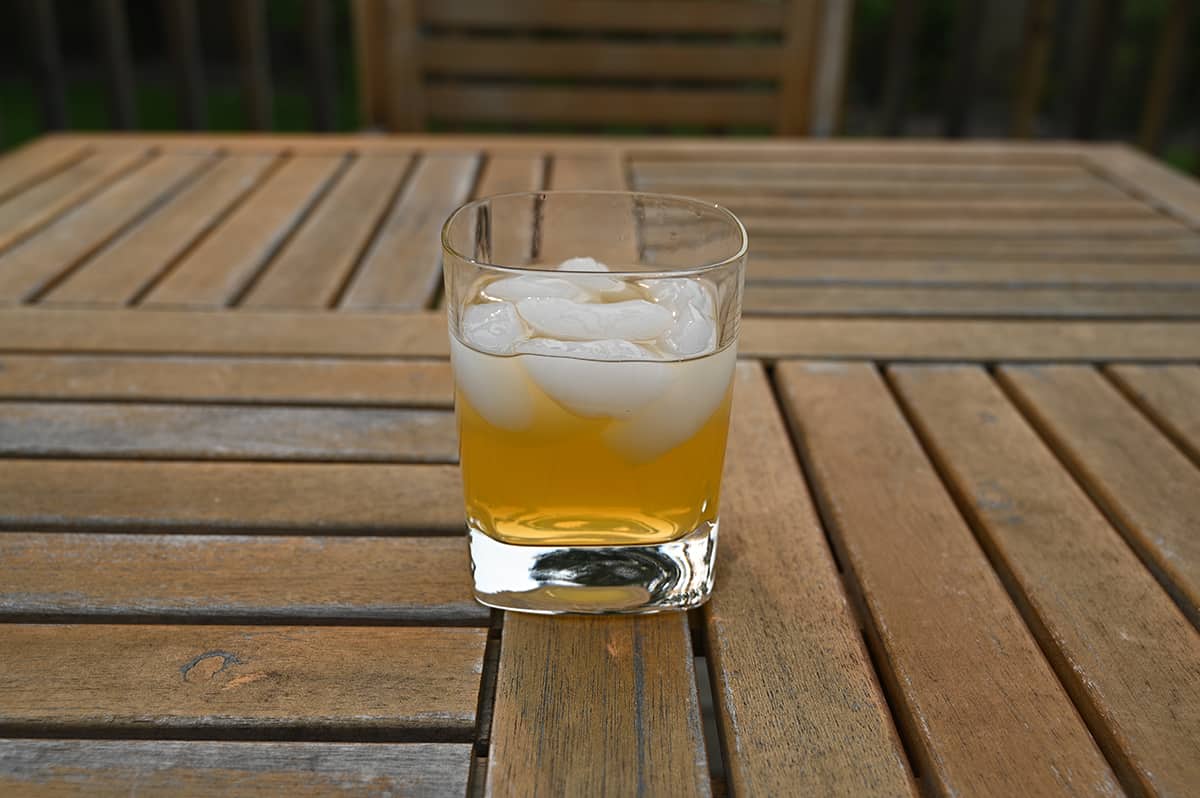 There are some differences between agave wine and tequila. Tequila is always made with blue agave plants while agave wine can be made from any agave plant. Agave wine has a lower alcohol count and doesn't need to be aged in oak barrels like tequila. It's "tequila-like" but it's definitely not tequila.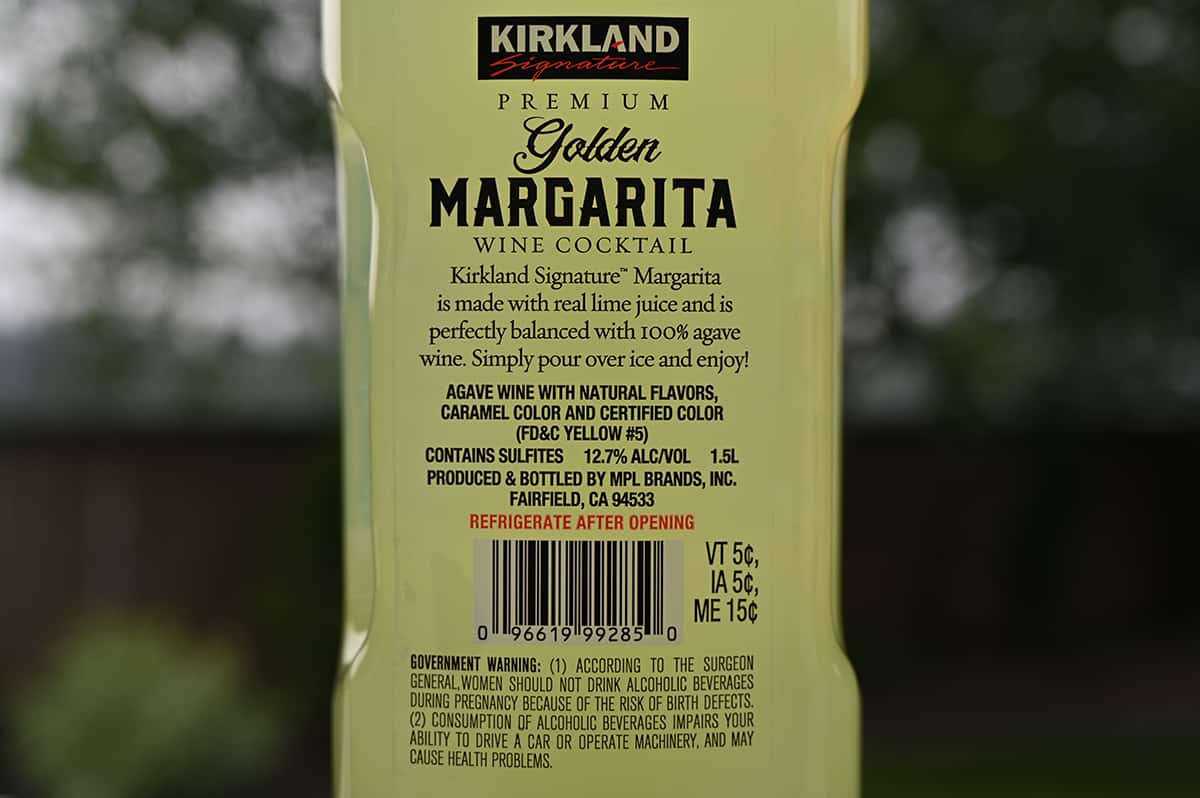 Cost
Both 1.5-liter bottles of ready-to-drink margarita wine cocktails cost $8.99 USD which is pretty cheap compared to Canadian prices!
Serving Suggestions
This is ready-to-drink so the obvious way to serve it is just to pour it over some ice and sip away! Personally, I don't love it the way it is so I recommend adding extra lime juice to decrease the sweetness and extra tequila and a little bit of Cointreau to turn it into more of a real cocktail. It should be refrigerated after opening.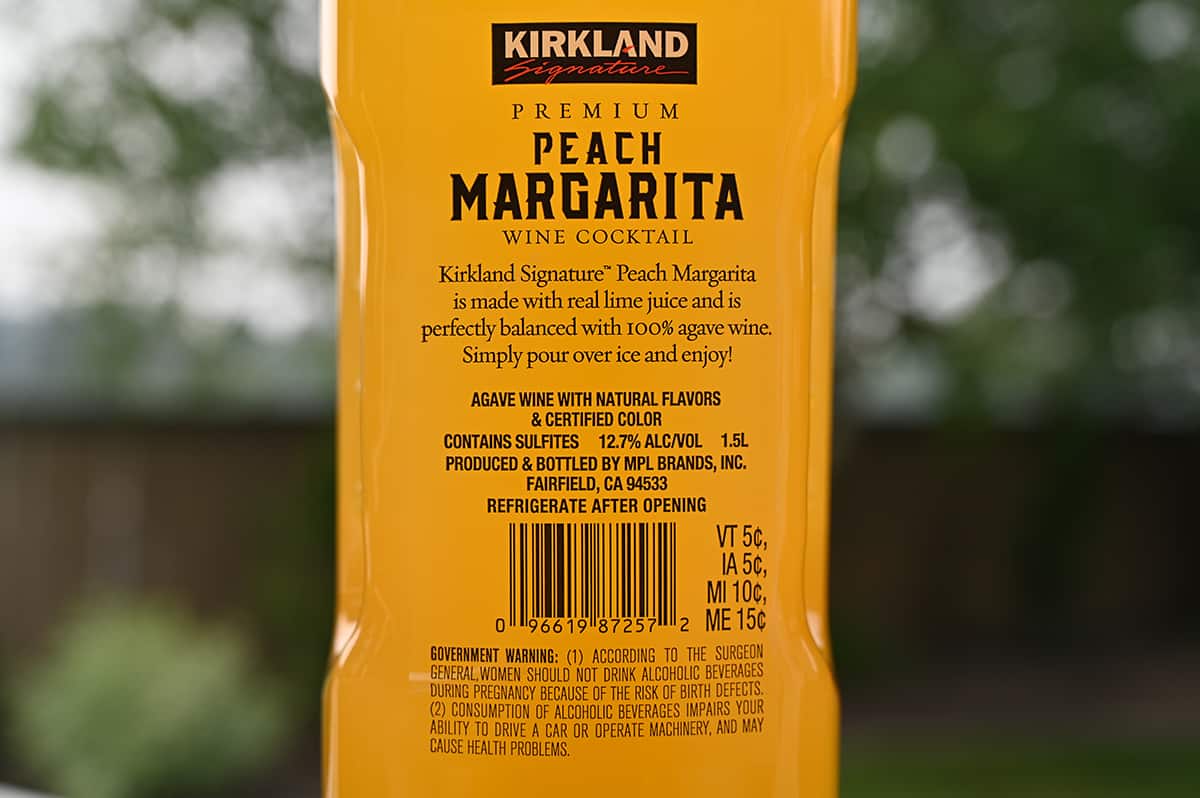 Adding extra ingredients defeats the purpose of buying a ready-to-drink product though so I'd just skip these and make your own margaritas using the Costco Kirkland Signature Margarita Mix.
Scoring
Taste: 4/10
Cost: 9/10
Overall
Walk on by!
I wouldn't repurchase either of these. If you're someone who enjoys super sweet coolers, you might like these but I was left feeling disappointed and wishing I had a real margarita.
Have you tried these Costco Kirkland Signature Margarita Wine Cocktails? What did you think of them?
---
Please note that this review was not paid for or sponsored by any third party. This product was purchased by Costcuisine for the purpose of producing this review. The opinions in this review are strictly those of Costcuisine. Costcuisine is not affiliated with Costco or any of its suppliers. In the event that Costcuisine receives compensation for a post from the manufacturer of a product or some other third party, the arrangement will be clearly disclosed (including where the manufacturer of a product provides Costcuisine with a free sample of the product).